January 5, 2012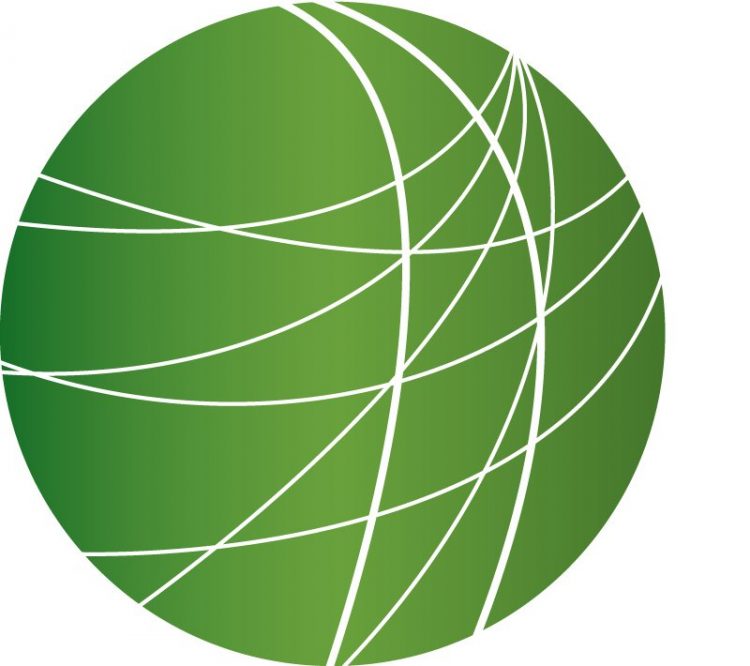 President Obama's defense strategy draws criticism for drone warfare, military build-up in Pacific
NATO truck ban in Pakistan exposes reliance on war economy for local jobs
Protests erupt in Nigeria as fuel prices soar
HEADLINES
Local authorities blamed for Philippine landslide deaths
At least 25 people are dead and 150 missing after heavy rains in the central Philippines caused a landslide early this morning.  FSRN's Madonna Virola reports.
Landslides struck a mining village in the gold-rich Mt. Diwata mountain range. The government is calling the disaster "totally unacceptable" because local officials knew about the area's geological instability. Last April, 13 miners were killed in a similar landslide in the same area. Mayor Celso Sarenas said local authorities cleared the zones declared landslide-prone by the Mines and Geosciences Bureau but was unaware that residents had once again begun living and tunneling in dangerous areas.  Small-scale miners depend on gold for their living. President Aquino has ordered an investigation as to why village officials were not able to better monitor the area.  Madonna Virola, FSRN, Calapan City, Philippines.
Myanmar allows National League for Democracy to field election candidates
The government of Myanmar has approved the political party of pro-democracy advocate Aung San Suu Kyi to run in upcoming elections.  In 1990, Suu Kyi's National League for Democracy won an overwhelming majority, but that election was denied by the ruling military junta. The newest round of elections – scheduled for April 1st – comes as the government of the country also known as Burma has made some initial moves towards a civilian-controlled government. Suu Kyi told the AP that she is "cautiously optimistic" about the future, but said the current round of reforms could still be derailed.
Russia releases prominent activist from prison
Russian authorities released a prominent activist Wednesday after he spent nearly a month in jail. Sergei Udaltsov was jailed the same day the country held elections.  Many say the elections were rigged in favor of Vladimir Putin's party, and mass protests – some of the largest in recent Russian history – followed.  Udaltsov spoke to reporters last night. "They let me out today, but it is not the authorities that liberated me.  It is our victory, the victory of the citizens. I'm sure they want me to stay in prison.  Only your support, the support of journalists, civilians, politicians, all honest people gave me the possibility of being released today."

Video posted by Radio Free Europe. Observers say Udaltsov's imprisonment and hunger strike helped fuel those protests. Another mass protest is scheduled for February 4th.
Indian state increases penalty for killing cows
A central state in India has increased the penalty for killing a cow to seven years in prison. But some are saying the new law targets the minority Muslim population. For FSRN, Shuriah Niazi reports.
A majority of Hindus in India considers the cow a sacred animal. However, this cultural tradition is often imagined to be threatened by beef-eating Muslims. Although right wing Hindu organizations have welcomed the change in Madhya Pradesh, many have expressed apprehensions about potential misuse of the new law and harassment of innocent people by police. Under the amended law, it is illegal to slaughter cows or to transport or possess beef. In addition, the onus now lies on the accused to prove innocence. Even for heinous crimes like murder, the prosecution is required to prove the guilt of the accused. Madhya Pradesh will now have one of the strictest cow-protection laws in the country. Shuriah Niazi, FSRN, India.
Egyptian Prosecutors seek death penalty for former President Mubarak
The trial of former Egyptian President Hosni Mubarak continues today, and prosecutors are calling for his execution. Mubarak is accused of conspiring to kill demonstrators during the popular overthrow of the Egyptian government early last year. More than 800 people died before the government fell. The trial will continue next week.
Anger surges over Chilean plan to soften Pinochet language in textbooks
The government of Chilean President Sebastian Piñera is awash in controversy this week. The Ministry of Education has agreed to change student textbooks to refer to the years of Augusto Pinochet rule as a Military Regime instead of a Military Dictatorship. FSRN's Jorge Garretón has more from Santiago.
The change is to apply to social sciences and history curricula in primary schools.  The National Education Council made the decision in December. The recently appointed Minister of Education supported the change. That decision attracted attention for the first time this week. Some members of the Council argued they did not have time to read all the documents before voting. Education Minister Harald Beyer played down the controversy, arguing it is nothing more than a general semantic debate. "Las expresiones son más generales, la de Régimen Militar por cierto que la de Dictadura. Pero no es un tema que a nosotros nos parezca; yo reconozco que fue Gobierno Dictatorial, así que no tengo problemas, pero esto tiene un procedimiento, participaron muchos educadores, se llevó esto al Consejo Nacional de Educación.  Se cumplieron todas las instancias que existen en este tipo de casos." "The concept of Military Regime is more general than that of Military Dictatorship, but it is not an issue that we considered. I admit it was a dictatorial government, so I don't have an issue with that. We have a process were many educators took part, this was presented to the National Education Council. All the checks and balances were met." Despite this, the Chilean opposition is calling for a special session of the Senate's Human Rights Committee and is demanding the Education Minister be present. A vast majority of people on social media sites is denouncing the change.  But a poll released just this week found that 11% of those interviewed supported the aims and objectives of the Pinochet Dictatorship.  Jorge Garretón, FSRN, Santiago.
FEATURES
President Obama's defense strategy draws criticism for drone warfare, military build-up in Pacific
President Barack Obama and Pentagon officials unveiled a proposal this morning to shift the US defense strategy over the next decade. Though the details won't be finalized for another few weeks, the plan is designed to save more than a trillion dollars, and move away from long-term, on-the-ground occupations. But antiwar activists and national security experts are concerned about increased drone warfare, the planned build-up in the Pacific, and the unchecked increase of private defense contractors. FSRN's Alice Ollstein reports from Washington.
NATO truck ban in Pakistan exposes reliance on war economy for local jobs
In Pakistan, the government continues to ban the NATO supply route into Afghanistan following a deadly attack that killed two dozen Pakistani soldiers. While government leaders negotiate a solution to the deadly us policies in the region, many local workers have found themselves without a job. The NATO shutdown has exposed how the u-s war machine makes local people dependent on it for wages. Catherine Komp reads for our reporter in Pakistan, who met some of the NATO drivers who are out of work.
Protests erupt in Nigeria as fuel prices soar
Demonstrations continue In Nigeria, after the government removed petroleum subsidies and the price of fuel spiked by 100 percent. That has led to widespread anger in the country and residents have filled many Nigerian cities in protest. Today, police fired tear gas on protesters at a sit in Kano, northern Nigeria, according to the Associated Press. This comes as Nigeria's main trade unions announced plans for a general strike and mass demonstrations intended to paralyze the country's economy. FSRN's Sam Olukoya reports from Lagos.
Employment verification takes affect in Alabama, Georgia as part of controversial immigration laws
Controversial immigration laws passed in 2011 are set to go in effect this year. Criticism has grown over measures in Alabama and Georgia that require police to demand residency documentation from people at routine stops and make parents and guardians provide a birth certificate upon enrolling children in kindergarten. Starting this month, some companies will be required to verify the legal status of employees through a federal database. Today, we'll take a look at this law, which mandates the use of E-Verify, a system that has been criticized for errors in the past. For details on its impact, we're joined by Jennifer Chang-Newell, staff attorney with the ACLU's Immigrants' Rights Project.