August 17, 2012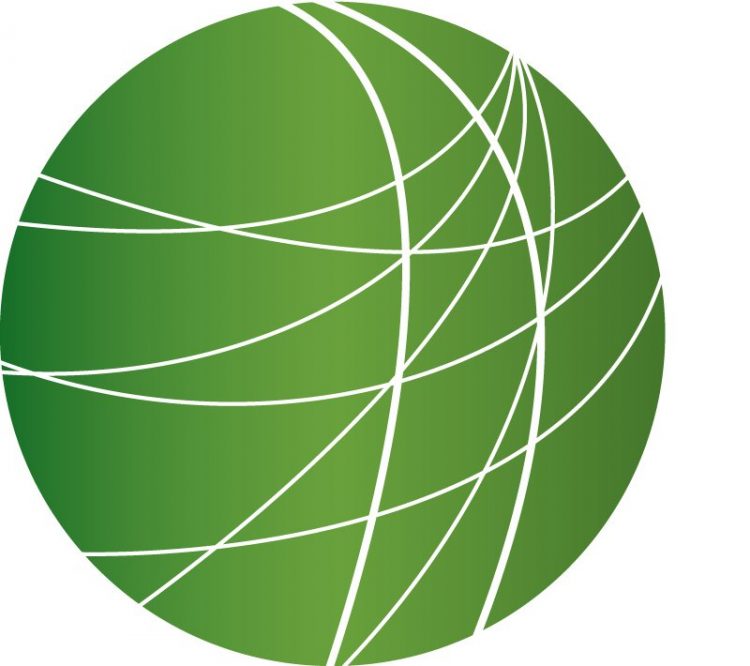 Advocates launch direct action as TransCanada begins construction of controversial pipeline
Justice Department approves Verizon deal with cable companies, despite consumer concerns
Paul Ryan budget outlines drastic changes to Medicare, cuts to Medicaid
HEADLINES
Russian protest band members sentenced to two years in jail
Three young Russian women were sentenced to two years jail time each, after being found guilty today of motivating religious hatred. The women, members of the band Pussy Riot, performed what they called a punk-prayer song criticizing Vladimir Putin inside a Moscow church earlier this year.  FSRN's Karen Percy was outside the Moscow court.
"Free Pussy Riot" they chanted.  Hundreds of supporters of the women gathered in the streets outside the Moscow court Friday where the verdict was read.  There were hardcore Russian Orthodox churchgoers as well, using prayer and song to show their point of view.  "Crist is risen," they say.  Judge Marina Syrova took almost three hours to detail the reasons for the guilty verdict and the sentences.  She told the women their actions were blasphemous and hurtful to believers. The Pussy Riot song called on the Virgin Mary to get Putin out of Russia and criticized the close ties between the church and the state.  The judge dismissed defense claims that it was a political act, saying the band never mentioned Putin or politics during their performance inside the Christ the Savior Cathedral.  The Russian Orthodox Church had pushed for a harsh sentence and welcomed the verdict.  But the women's supporters were disappointed.  "I think they are not guilty.  The verdict is too cruel." Russia's opposition movement has called the women political prisoners.  At least 60 people – mostly Pussy Riot supporters – were detained by police outside the courtroom. Karen Percy, FSRN, Moscow.
Death toll rises in South Africa mine strike
South African officials now confirm that 34 Marikana miners are dead, after police opened fire on a group of striking workers Thursday.  Police are defending their actions, according to Reuters, saying officers acted to protect themselves after striking miners with sticks and machetes charged them.  Today, media report a group of women held signs and protested the killings.  Many are drawing connections between this police action and the crackdowns on black South Africans during apartheid.
Indian government bans mass text messages amid Muslim retaliation panic
Thousands of Indians originally from the northeast of the country are fleeing their adopted homes in the south. Rumors have spread quickly among these southern residents that they would be the target of Muslim retaliation. FSRN's Shuriah Niazi reports.
Thousands of northeast India natives began cramming onto trains in Bangalore, Pune and Chennai Wednesday after word spread that a Muslim group had threatened people living in southern cities. The rumor spread like wildfire. It suggested that if people didn't leave before the end of Ramadan, they would face consequences. The concern comes on the heels of tense clashes between ethnic Bodos and Muslims in the northeastern Assam State. Thousands have been displaced and more than 70 people killed in the riots. The threatening messages reportedly spread largely via social media. In response today, the Home Ministry banned mass multi-media and text messages across the country for 15 days. Shuriah Niazi, FSRN, India.
Judge blocks early voting cut-backs in Florida, Ohio plan challenged
A federal judge threw out proposed changes to Florida's voting system Thursday that would have decreased the number of early voting days in five counties with high African American populations.  Under the Voting Rights Act, the federal government has final jurisdiction over the five counties. The rest of the state's counties will be allowed to have shortened early voting periods. A battle over early voting is also raging in Ohio. Initially Republican leadership created a system where early voting hours in Democratic-leaning urban counties would end early.  But in Republican-leaning counties, the polls would be allowed to stay open later.  Secretary of State Jon Husted backed off the plans on Wednesday, saying early voting hours would be uniform across the state.  But he also said weekend voting would not be available. Bob Fitrakis, an attorney who has worked on Ohio voter suppression cases, says this could have a negative effect on voter turnout. "So he's extended voting hours after work, but not on the weekend when many people voted in 2008 when there were lines out the door." Fitrakis also says Husted threw out early voting the three days before the election for everyone except military personnel.  The Obama Administration is challenging that change in a lawsuit.
Bradley Manning supporters occupy Obama campaign offices
Protesters in Portland, Oregon and Oakland, California occupied Obama campaign offices, demanding the release of Bradley Manning.  In Portland, police cited six people who refused to leave the office.  In Oakland, things became a bit more heated. Tape captured by an activist shows members of Iraq Veterans Against the War calling for a full pardon for Manning, who allegedly leaked sensitive documents to WikiLeaks.  Seconds later, it appears one of the group tried to pass a line of chairs that had been acting as a barrier between staff and the protesters. The protesters then dropped to the floor, staging an impromptu sit in.  Six of the protesters were eventually arrested for refusing to leave the office, according to local media reports.
FEATURES
Advocates launch direct action as TransCanada begins construction of controversial pipeline
Environmental activists from across the US are mobilizing in opposition to the Keystone XL Pipeline, which TransCanada has started building in Texas and Oklahoma. Advocates with the group "Tar Sands Blockade" dropped banners at construction sites, calling attention to the environmental risks of the project and promising further direct actions in the weeks and months ahead. FSRN's Alice Ollstein has more.
Justice Department approves Verizon deal with cable companies, despite consumer concerns
Telecom giant Verizon wireless will be allowed to acquire billions of dollars in spectrum from cable companies, following a decision this week by the department of justice. Under the agreement, Verizon will buy up public airwaves from Comcast, Time Warner, Cox Communications and Bright House Networks, and the companies have agreed to market each others' products and services. Federal antitrust officials did mandate changes to the deal, saying this was necessary to preserve competition and protect consumers. But critics of the agreement, including Derek Turner with the media reform group Free Press, say federal regulators aren't doing enough to prevent the broadband market from consolidating in fewer hands.
"They prohibited Verizon from selling the cable companies' services in the territories where they offer their own services, and that's a good thing, because the incentive for Verizon to compete is eliminated if they're forced to sell their rival's main product. The Department of Justice also put a time limit on that. It's now been restricted to four years. So overall this does mitigate some of the more immediate consumer harms, it's abundantly clear that we have a big competition problem in our broadband and wireless markets in the US."
Because Verizon has long been accused of hoarding massive amounts of spectrum, they've been ordered by the Justice Department to sell to T-Mobile some of the new airwaves they'll acquire. Even with these changes, Turner says the deal still leaves consumers with fewer choices, making them more vulnerable to the corporations that dominate the broadband and wireless markets.
"These companies continue to raise prices, they continue to force consumers to buy products and services they don't want in order to get the products and services they do want. They're starting to try and tell you how you can and can't use your connections. That trend is going to continue, and the regulators have done nothing to address it."
The deal still needs final approval from the Federal Communications Commission, whose chair has expressed support for the agreement. The Justice Department is accepting written comments on the 10-year settlement over the next 60 days. FSRN's media policy reporting is made possible in part by a grant from The Media Consortium.
Paul Ryan budget outlines drastic changes to Medicare, cuts to Medicaid
This week on the presidential campaign trail, candidates have sparred over different proposals for healthcare, taxes and federal spending. At the center of the debate is the budget plan presented by Congressmember and Republican Vice Presidential candidate Paul Ryan. The latest version of the plan is called  The Path to Prosperity and lays out sharp reductions to programs designed to assist low income Americans, such as Medicaid, Pell education grants, the food stamp program and job training. The plan would also reduce taxes for wealthy Americans and result in a net tax increase for the bottom fifth of households, according to the Tax Policy Center. Questions have also been raised about corporate tax cuts. According to Ryan's 2011 financial disclosure report analyzed by The Daily Beast and Newsweek, Ryan and his wife owned stakes in four family companies that could benefit financially from some of the energy tax breaks and subsidies in the budget plan. But one of the areas most affected by the proposed budget is healthcare. For more, we're joined by Ellen Shaffer, co-director of the Center for Policy Analysis.
New York police partner with Microsoft to expand city surveillance system
Cities across the US are increasing the use of video surveillance and expanding data-gathering programs. This week in Long Beach, California, police announced a program to synchronize police data with hundreds of private cameras throughout the city, including live feeds from beaches, retail stores, parks and other public spaces. Duluth, Minnesota has recently completed the second phase of a camera surveillance project on its busy downtown and waterfront areas. The cameras are positioned high on 20 foot light posts and aren't immediately noticeable. The city says it now has 33 cameras installed, and the video feeds are available to police officers. In New York, the police department has also unveiled a new citywide security system, which they developed in partnership with Microsoft. Civil rights watchdogs say the system raises additional privacy concerns in a city where police have been under fire for improper surveillance of residents. FSRN's Caroline Lewis has more.