February 15, 2012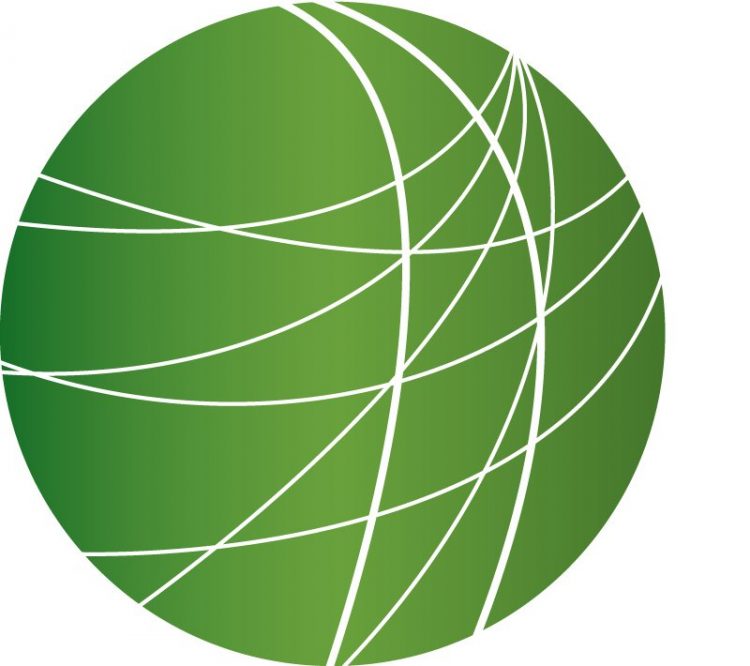 GOP amendment would allow employers to deny medical coverage over religious beliefs
Wisconsin seeks to divert funds intended for struggling homeowners
Chicago charter school draws funds by fining students in discipline policy
Florida Republicans join Democrats in defeating privatization of prisons
Buddhist monks lead program to counter HIV-AIDS stigma in Cambodia
HEADLINES
Honduras prison fire leave hundreds of inmates dead
In Honduras, a prison fire late Tuesday night claimed the lives of at least 350 inmates who were trapped in their cells.  After the fire, relatives of the prisoners, desperate for news, reportedly tried to force their way into the prison.  They were stopped by police with tear gas.  The death toll makes this one of Latin America's worst prison fires in recorded history.  FSRN's Tim Russo brings us more from Honduras.
Officials say that the causes of Tuesday's Comayagua prison fire are still unknown, but may be attributed to a short circuit in the electrical system.  The prison, located just 45 miles north of the Honduran capital, Tegucigalpa, housed 900 inmates, more than double its 400-person capacity.
Officials have reported that one woman on an overnight visit and the chief of the local fire department were among the dead. The remaining deaths were prisoners that died of third degree burns and asphyxiation while trapped in their cells.
Honduras, currently ranked by the United Nations as the most violent country in the world, has a history of prison fires with mass causalities.  In 2005 a fire killed 104 in a San Pedro Sula prison. In 2003, 68 prisoners were burned to death in a prison fire in the coastal city of La Ceiba. Tim Russo, FSRN, La Ceiba, Honduras.
Pre-election protests meet opposition with Senegalese police
Pre-election demonstrations continued today in the Senegalese capital Dakar, where opposition protesters clashed with police.  Protests have been regular since the Constitutional Court cleared President Abdoulaye Wade to run for a third term.  The coalition of opposition groups includes several candidates opposing Wade in the February 26 elections. Youssour Ndour, a Grammy-award winning musician from Senegal has been a regular at the protests.
"I think what's happened today is most of the people are here just to say no to this constitution.  To say no to this President. And to say no for the violence."
Ndour's election bid was recently denied by the Constitutional Court. He was seen today by an AP reporter in a confrontation with police.  Protesters say Wade's candidacy is unconstitutional.  They also argue their right to rally is constitutionally protected, despite the government's claim that the protest was not authorized.
Half of India's children suffering from malnutrition
Worldwide, malnutrition contributes to the deaths of 2.6 million children each year.  FSRN's Shuriah Niazi reports from India, where a new study finds nearly half the children have had their physical and mental development stunted by hunger.
The latest survey from Save the Children finds that 48% of all children in India are malnourished.  The report says a large section of the population seems unaffected by the economic progress of the country. Although prices of food grains have dipped recently, those of vegetables, milk, eggs and meat had risen substantially.  According to the study, 1.72 million children under five years die each year in India.
Save the Children conducted the survey in India, Bangladesh, Pakistan, Nigeria and Peru. The group is trying to persuade international leaders to take up the issue at the May G8 Summit in Chicago. It also says empowering small-scale and female farmers could make a significant difference in the lives of malnourished children.  Shuriah Niazi, FSRN, India.
LA school board delays controversial budget vote
Los Angeles school district officials have delayed a vote on a massive budget cut that threatens thousands of teacher, librarians, nurses and counselor jobs, the district's adult education program, arts programs, as well as early education programs. The district is facing a $550 million deficit. The proposed cuts have been met with widespread protests.  The LA Times reports, despite the delay the board did authorize the district to issue lay-off notices as it waits to hear from the state about revenue forecasts.
CT immigration settlement seen as major victory
Eleven Latinos have settled a landmark lawsuit against the US government for Immigration and Customs Enforcement raids conducted in New Haven, Connecticut five years ago. FSRN's Melinda Tuhus reports.
In June 2007, federal agents arrested 29 people in an immigration sweep in New Haven.  Eleven of the men filed suit, saying the agents acted in retaliation and entered their homes without warrants or cause.  Washington Colala-Penarreta is one of the plaintiffs.
"They didn't respect our rights; they didn't respect our privacy; they didn't respect the tears of our children.  We were arrested and taken to a jail in Hartford."
As part of the settlement, the men will split $350,000 and deportation proceedings against them have been cancelled.  Trudy Rebert was part of the defense team from the Yale Worker and Immigrant Rights Advocacy Clinic.
"The agreement is among the largest monetary settlements ever paid by the United States over ICE home raids and the first to include both compensation and immigration relief."
Advocates hope this settlement will help pave the way for a resolution in the cases of several other men involved in the 2007 sweeps.  Just two of the 29 have been deported. Melinda Tuhus, FSRN, New Haven.
FEATURES
GOP amendment would allow employers to deny medical coverage over religious beliefs
The US Senate took up a bill Wednesday that would fund the nation's highways, public transit and pedestrian and bike programs for the next two years. But the Senators also debated an amendment to the bill that had nothing to do with roads or trains. The provision, introduced by Missouri Republican Roy Blunt, would give any business owner the right to deny employees medical coverage that clashes with his or her religious or moral beliefs. The amendment continues the debate over reproductive health care, and it's not the only effort to roll back these rights. There are similar bills in the House and Senate, and women's health advocates warn the attacks could continue. FSRN's Alice Ollstein has the details from Capitol Hill.

Wisconsin seeks to divert funds intended for struggling homeowners
Under a deal announced by federal and state officials last week, the nation's five largest banks have agreed to settle a lawsuit over their foreclosure practices. The deal covers Bank of America, JP Morgan Chase, Wells Fargo, Citigroup and Ally Financial. The banks will pay more than $25 billion over the next three years to help homeowners who lost their homes due to fraudulent bank actions. Wisconsin will get $140 million of the settlement money, but as FSRN's Molly Stentz reports from Madison, it won't all go to struggling homeowners, as intended.
Chicago charter school draws funds by fining students in discipline policy
In Chicago, students, teachers and parents are drawing attention to a discipline policy in some of the city's charter-run schools that has fined students and their families sums adding up to hundreds of thousands of dollars. According to data obtained through a Freedom of Information Act Request, Noble Street Charter Schools gathered nearly $390,000 over the past three years as part of a program that requires students to partially pay for behavior classes and detention.
Chicago's Mayor, Rahm Emanuel, has praised Noble as an example of school reform and the city is pushing to expand the company's control of schools in the city.
For more, we're joined by Joel Rodriguez, with VOYCE, a group that advocates for education justice led by students of color. He's based at Gage Park High School in the south side of Chicago.
Florida Republicans join Democrats in defeating privatization of prisons
An attempt to privatize some prisons in Florida has been defeated … for now. A bill under consideration by the Senate would have reduced state spending on prisons by turning over more than two-dozen south Florida facilities to private companies. After a lively debate on Tuesday, nine Republicans jumped ship to join the minority Democrats to shoot down the bill. From WMNF Community Radio in Tampa, Seán Kinane reports.
Buddhist monks lead program to counter HIV-AIDS stigma in Cambodia
In Cambodia, Buddhist Monks are leading a program to counter discrimination against people with HIV-AIDs. An estimated 60,000 have the disease, including more than 30,000 women. Although infection rates have dropped over the last decade, those with HIV-AIDS still experience stigma. Program coordinators say so far, it's been successful in reducing stigma and could become a model for other areas. UN Radio's Julie Walker reports.