February 14, 2012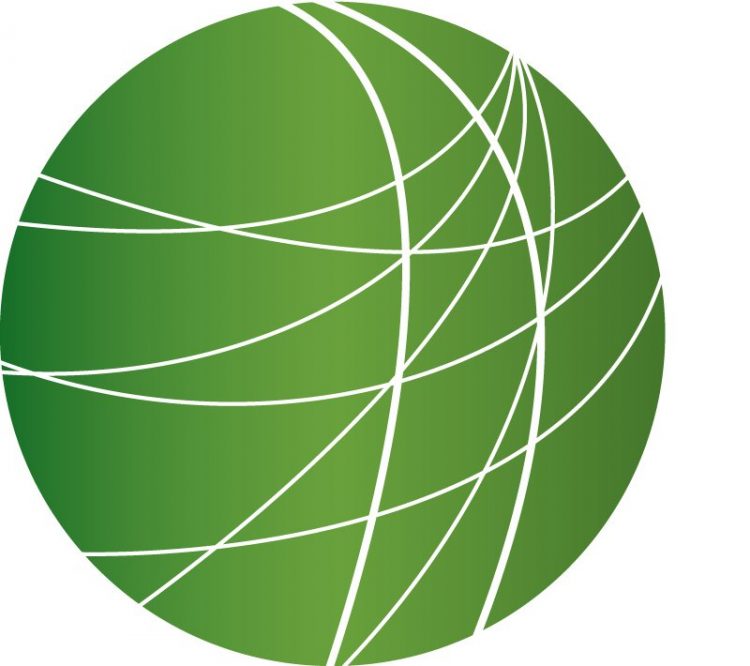 In Bahrain, anniversary of protests marked by renewed police clashes, arrests
Proposed cuts to US defense obscure funding for military
Rising marijuana arrests in New York funnel youth of color into prison system
HEADLINES
China's  Xi Jinping meets with President Obama
China's Vice President is in Washington DC today where he met with President Obama and other high level US officials. Last night, members of Students for a Free Tibet protested outside a DC hotel where Xi Jinping was meeting with Chinese diplomats. One protester was forcibly removed from the hotel lobby. At least 20 Tibetans have self-immolated in the past year, the most recent a 19 year old monk yesterday, who rights activists say was simultaneously beaten by police as they extinguished his fire. There's no word on whether he survived. Earlier yesterday, Rebiya Kadeer – leader of the World Uyghur Congress led an impassioned protest outside the White House, calling attention to the plight of Uyghurs in China's Xinjiang province. Xi Jinping, who continues his visit throughout the us this week, will succeed Wen Jiabao next year as China's President.
Virginia poised to roll back gun control; advances so called "personhood"
Legislators in Virginia continued a busy session today. The Senate approved a law that rolls back gun control in the state, lifting a one-gun-a-month buying limit. Virginia Governor Bob McDonnell is expected to sign the bill. And in the state house, a bill that would define a fertilized human egg at the moment of conception as a person passed in the House. Kent Willis is the Executive Director of the Virginia ACLU. "The thing to remember is that is Roe v. Wade were to be overturned, that doesn't mean abortion is automatically illegal, it means it's up to the states to decide. What Virginia is trying to do is position itself, so if Roe v. Wade changes, we will be automatically in a place that all abortions are illegal immediately." The so-called person hood bill now goes to the Senate. If it passes there, it's expected that Governor McDonnell will sign this one as well.
Palestinian prisoner on day 59 of hunger strike
The Palestinian Authority today called on the United States, the United Nations and France to pressure the Israeli government to release Khader Adnan from prison. Adnan has now been on a hunger strike for 59 Days. FSRN's Rami Almeghari reports from Gaza.
Khader Adnan has been in Israeli administrative detention without charges since January 2011. With another six months to go, Adnan says he will continue his fast until he is freed, calling his imprisonment unfair. Yesterday, an Israeli military court refused to grant Adnan an early release. Today, the Palestinian authority's minister of prisoners affairs and  a leading prisoners' rights advocate dubbed the court actiona threat to Adnan's life. His wife says that two months into strike-his health is deteriorating. In Gaza. protests calling for his release continue. Some protesters say they will begin solidarity fasts tomorrow. Israel jails more than 7,000 Palestinian prisoners, many of them are held under administrative detention and without trials. Rami Almeghari, FSRN, Gaza.
Brutality continues in Syria; Homs still under siege
Fierce attacks in the Syrian city of Homs continue today and unconfirmed videos from the region reveal streets littered with bodies. Activists estimate hundreds more have died since Saturday. The Arab League now says they see arming the opposition as a viable option. A new UN resolution – this one in front of the General Assembly – is on tack for consideration this week.
Madagascar hit by major storm
A cyclone made landfall on Madagascar. At least 5 people died – but the full extent of the damage is unclear. Electricity is out to large parts of the island – particularly in areas where residents live in very basic structures. Rescue and recovery efforts are ongoing. Marixie Mercado is with the UN Children's Agency.  "UNICEF has pre-positioned supplies for 100,000 people, or 20,000 families, and we also have staff pre-positioned along the route that the cyclone was expected to take." According to the UN, nearly half of Madagascar's roughly 23 million people are children – and half of those children are already chronically malnourished.
Maldives' Ambassador to UN steps down in protest of coup
The Maldives ambassador to the UN stepped down in protest of the overthrow of the democratically elected former president – Mohammed Nasheed. Abdul Gafoor Mohamed said the new President deserves to have political representative who serve him without reservation. "I have therefore conveyed my intention to step down from all my diplomatic postings, so that the new President may be better served." Police asked former President Nasheed to give a formal statement today about his directive to the military to arrest a judge – Nasheed refused. The former President has proposed early elections as a way to resolve the political conflict, but his successor turned down that offer. Protests over the weekend turned violent. Four members of Parliament from Nasheed's party were arrested.
FEATURES
In Bahrain, anniversary of protests marked by renewed police clashes, arrests
In Bahrain's capital today, police responded to protesters with force as they marched toward the part of the city known as the Pearl Roundabout where one year ago, they began an uprising against the minority Sunni monarchy. A video posted today on Youtube shows thick smoke filling a street in Manama as security forces gather on a corner. Flames shoot out from a building on the side. Mohammad al Maskati, president of the Bahrain Youth Society for Human Rights, took part in the march. He told FSRN via cell phone that the arrests began early in the day. International observers have been barred from entering the country or arrested after arrival. Today, the newly launched watchdog group Witness Bahrain said six US citizens who were in the country as observers were arrested by security forces during a peaceful protest. Huwaida Arraf is a lawyer and a human rights activist with Witness Bahrain. On February 11, she was arrested by police, detained and deported to the US. Speaking to FSRN from New York, she described how she was apprehended by police while filming during a protest in Bahrain. The US considers Bahrain an ally in the region and has expressed support for the regime. The two countries have an agreement to allow the US Navy's 5th Fleet, a massive military presence, to remain in the region. Activists have criticized the US for attempting to push through an arms deal with Bahrain, announced earlier this month. A proposed $53 million deal was delayed after public pressure last Fall. Attention has also fallen on US weapons manufacturers. Today, Anonymous targeted the website of Combined Systems Inc, a company based in Jamestown, Pennsylvania that supplies weapons to countries around the world. Anonymous said it shut down the website because the company supplied much of the tear gas filling the streets of Bahrain.
Proposed cuts to US defense obscure funding for military
President Barack Obama talked about tough choices and painful cuts ahead when he unveiled his proposed budget for 2013. On Tuesday morning, Senators grilled the leaders of the Pentagon about some of those cuts, expressing concerns that they would affect the strength and preparedness of the military. But even with billions of dollars of reductions, the US military budget will continue to grow and dwarf the military spending of any other nation. FSRN's Alice Ollstein has the details in Washington, D.C.
Rising marijuana arrests in New York funnel youth of color into prison system
In New York a new analysis of city data shows that police stopped and interrogated more than four million people from 2004 to 2011 in the highly criticized stop and frisk program. The analysis released from the New York Civil Liberties Union reveals a 600 percent rise in the practice during the Bloomberg Administration and notes that blacks and Latinos make up the majority targets. Also, the number of arrests for possession of small amounts of marijuana has risen for the 7th year, up to more than 50,000 in 2011. Known as the marijuana arrest capitol of the world, critics say the NYPD's policies are costing the city millions of dollars and forcing youth of color in to the criminal justice system. FSRN's Salim Rizvi reports from New York City.
Test case for gay rights in India comes before Supreme Court
In India, a case being seen as a test for gay rights in the country is before the Supreme Court. Three years ago in India, the Delhi High Court overturned Section 377 of the Indian Penal Code, which described same-sex relations as an "unnatural offence". This landmark judgment overturned a 148-year-old law and decriminalized  consensual same sex sexual activity between adults in private. But opponents challenged the decision in The Naz Foundation versus Union of India case. The issue now before Supreme Court centers on whether this constitutional protection for LGBT people can be extended throughout the country. FSRN's Indu Vashist has more from Delhi.