February 16, 2012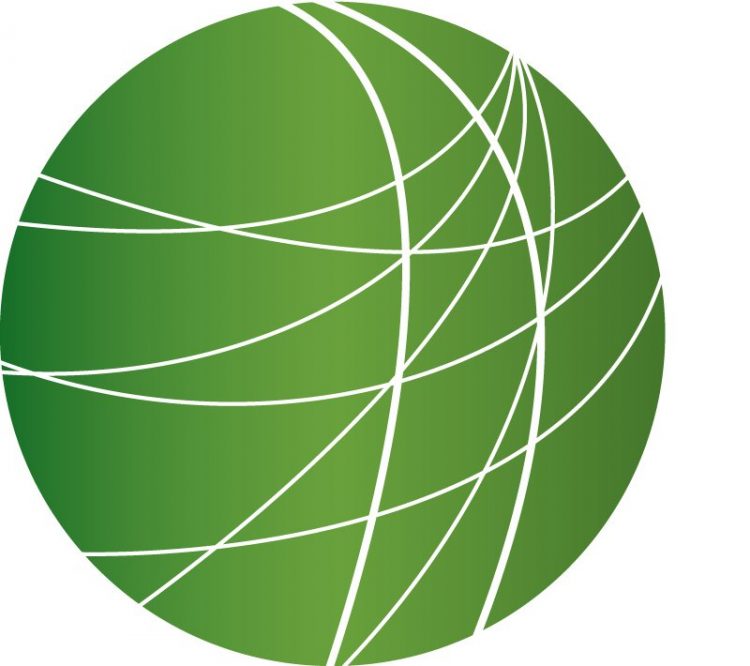 Syria poses referendum as UN warns of crimes against humanity
In Lebanon, refugees fleeing Syria present crisis for region
Deadly prison fire in Honduras is latest in system of failed reforms
Critics challenge NRC approval of nuclear reactors over safety concerns
San Francisco immigrant workers win settlement for wage theft
HEADLINES
Californian indigenous community gets land settlement from EPA
The Environmental Protection Agency and Department of Justice today announced that an indigenous community in California would receive several hundred acres of land as compensation for the contamination of their traditional lands by decades of mining. For FSRN, George Lavender reports.
About 380 acres of land will be transferred to the Elem Tribe in Lake County California as part of the compensation agreement.  The Elem Indian Colony is just yards from the site of the Bradley Mine, formerly one of the largest mercury mines in the world.  Mining stopped in 1957, but mercury from the site has contaminated the surrounding land, and the waters of Clear Lake. Compensation has been an ongoing issue ever since the community discovered the mercury problem back in 1979. Jim Brown is a traditional cultural leader of the Elem Tribe.  He says the Bradley Mining Company and the federal government need to be held accountable. "They were the ones that defrauded us out of the land and totally contaminated it and brought in the biggest environmental disaster to our community.  They ruined our traditional fishing economy our traditional sustainable lifestyle.  Many of the tribal members died from mercury poisoning from consuming the fish, and I believe to this we still have a lot of mental health issues over mercury poisoning." While he welcomes today's announcement, he says it does not go far enough, and wants to see more of the Tribe's traditional lands, and particularly their sacred sites, returned.  George Lavender, FSRN, California.
Oklahoma Senate passes personhood law
State Senators in Oklahoma have passed a personhood act, which declares that life begins at conception.  From Oklahoma City, FSRN's Michael Cross reports.
Senate Bill 1433 passed by a vote of 34 to eight with several Democrats joining the Republican majority.  GOP Senator Brian Crane of Tulsa says he's authoring the bill because unborn children have no voice of their own. "We must be the voice of the unborn, and that's why I've become so committed." Opponents argue the bill will bring many unintended consequences.  Democratic Senator Richard Lerblance of southeast Oklahoma says since the bill talks about interest in the child's health, shouldn't it also include access to unlimited healthcare. "Are we providing that if this bill is enacted? Are we going to come through and have plenty of coverage for these mothers to have this child? To have protectable interest  in this fetus's health?" A similar personhood measure is being considered by the state House, which is putting the law forth as a constitutional amendment.  Under that scenario, voters would decide when life begins.  Michael Cross, FSRN, Oklahoma City.
State official, Butterball employees involved in NC animal cruelty case
In North Carolina, authorities have convicted a state veterinarian in an animal cruelty case. Dr. Sarah Jean Mason, Director of Animal Health Programs, tipped off a Butterball employee that the state possessed an undercover Mercy for Animals video documenting abuse at a farm. State agents raided the property and made several arrests. Five Butterball employees have been charged with animal cruelty. The Mercy for Animals video shows employees kicking and throwing the birds, animals with open wounds festering with flies, and injured birds left to suffer without medical intervention. A judge suspended Dr. Mason's 45-day jail sentence and the state suspended her from her job for two weeks without pay.
Street vendors rally in NYC
Street food is essential to the fabric of New York City, yet city government has imposed fines that make business for the more than 20,000 vendors prohibitively expensive.  Today hundreds protested at City Hall, launching a campaign to lower the fines.  FSRN's Andalusia Knoll reports.
Having your vendor license in your pocket, standing an extra foot from the sidewalk, or talking while pushing your cart.  These are all infractions that can land vendors a $1000 fine. The majority of street vendors in the city earn less than $20,000 per year, meaning that just one fine takes away weeks of earnings. The Street Vendors Project, Vamos Unidos and the 125th Street Merchants Association are supporting two proposed local ordinances that would change enforcement and reduce the fines.  Harlem Street Vendor Tressie Smiley helped organize today's protest. "When I was a drug dealer the officers would just say, 'How ya doing buddy?' and move on, now that I'm a street vendor they constantly ask for my sales tax id, my vendors license, my identification. It's just a hassle every day.  I'm not part of the problem anymore.  I'm a part of the solution." Organizers argue that in a time of economic crisis, the high fines are preventing people from supporting their families. Street vendors are planning further protests and lobbying, as well as an education campaign.  Andalusia Knoll, FSRN, NYC.
Drone strikes kill 21 in Pakistan tribal areas
After a hiatus at the end of 2011, US drone attacks in Pakistan are picking up pace.  Two strikes today in the tribal regions targeted local and international militants.  From Pakistan, FSRN's Gabe Mathews reports.
Early this morning, a US drone attack in North Waziristan hit a house used by suspected militants.  Six people were killed in the attack.  In another strike, the drone targeted two vehicles, killing fifteen militants.  Most of the dead are fighters from Uzbekistan who are engaged with NATO forces across border in Afghanistan. A local eyewitness refused to talk to FSRN on phone due to security concerns.  Today's total is the highest number of foreign militants killed in months by US drone attacks. Gabe Mathews, FSRN, Pakistan.
Facing protests, Maldives president agrees to early elections
Amid continuing protests and violence in Maldives, the new president Mohammed Waheed said he would call early elections, although the date has not been set. After taking control of the government in what many are calling a coup, Waheed had said elections would happen at their regularly scheduled time – in October 2013.  Waheed has also reportedly invited the deposed President Mohamed Nasheed to join a unity government.
FEATURES
Syria poses referendum as UN warns of crimes against humanity
Syrian government forces launched a renewed attack on Daraa today, the southern city regarded as a stronghold of the pro-democracy protests. According to activists, government forces used tanks, armored vehicles and smoke bombs in the area. Bombardments also took place in Homs and Hama, and more fighting in Idlib and in the suburbs of Damascus. The violence comes as the United Nation's General Assembly is expected to take up a resolution on Syria. Today, UN Secretary General Ban Ki Moon said that it is almost certain that crimes against humanity have taken place in Syria. "We see neighborhoods shelled indiscriminately. Hospitals used as torture centres. Children as young as ten years old jailed and abused. We see almost certain crimes against humanity. The lack of agreement in the Security Council does not give the government license to continue this assault on its own people. The longer we debate, the more people will die." Ban's statements come after UN High Commissioner for Human Rights, Navi Pillay, urged the Security Council to refer members of the regime of Bashar Al Assad to the International Criminal Court for prosecution. In a bid to counter mounting international criticism, Al Assad's  regime  announced a constitutional referendum. Russia, a staunch ally of Syria called it "a step forward," but activists criticized the move saying protections in the current constitution are routinely violated by the regime. The Local Coordination Committees, a coalition of activist groups in Syria released a statement today, calling on people to reject and boycott the referendum, restating the movement's goal to establish a civil state based on a "democratic, multi-party political system." The United States has also criticized the referendum plan. US State Department Spokesperson Victoria Nuland said on Wednesday that proposed talks between the opposition and the government on a referendum could not go forward while attacks were ongoing. She urged Al Assad again to step aside. "It looks like he's putting forward a piece of paper that he controls to a vote that he controls in an effort to try to maintain control. And it's frankly not working in any other capacity so we don't think this is going to work here either. He knows what he needs to do if we really cares about his people. The violence just needs to come to an end and he needs to get out of the way so his country he can have a democratic transition."
In Lebanon, refugees fleeing Syria present crisis for region
As Syrian officials make plans for the constitutional referendum scheduled for later this month, the United Nations High Commissioner for Refugees said they are preparing for a worsening Syrian refugee crisis in Lebanon. From Beirut, FSRN's David Enders reports.
Deadly prison fire in Honduras is latest in system of failed reforms
In Honduras, The death toll is rising from a fire at a prison and families and human rights advocates are raising concerns about inhumane conditions at the facility and how authorities responded. Today, the number of dead reached 382, according to media reports citing the fire department in Comayagua. The deadly incident sheds light on a deeply flawed judicial system and a pattern of dangerous prison conditions in the country. For more, we're joined by Oscar Estrada, a Honduran journalist, lawyer, and documentary filmmaker. His film "El Porvenir" traces the murder of 69 gang members in a prison near city of Ceiba. He joins us by phone near Boston.
Critics challenge NRC approval of nuclear reactors over safety concerns
Last week, the US Nuclear Regulatory Commission approved the construction of the first new nuclear reactors since the Three Mile Island meltdown in 1979. The two reactors to be built in Georgia could begin operating by 2016. Supporters of the project say it will spur US job creation and energy independence, but several organizations filed a lawsuit today—accusing the Commission of approving the site without taking the lessons of Japan's nuclear disaster at the Fukushima Daiichi into account. FSRN's Alice Ollstein reports from Washington, D.C.
San Francisco immigrant workers win settlement for wage theft
Community organizers, and legal and labor activists announced a victory over wage theft in sSan Francisco's Chinatown Wednesday.  Eight immigrant restaurant workers were awarded more than $300,000 by their former employer for unpaid wages, tips, meal and rest breaks. Advocates say these abuses are becoming a national epidemic and harming the overall economy. FSRN's Alex Kekauoha reports.