February 6, 2012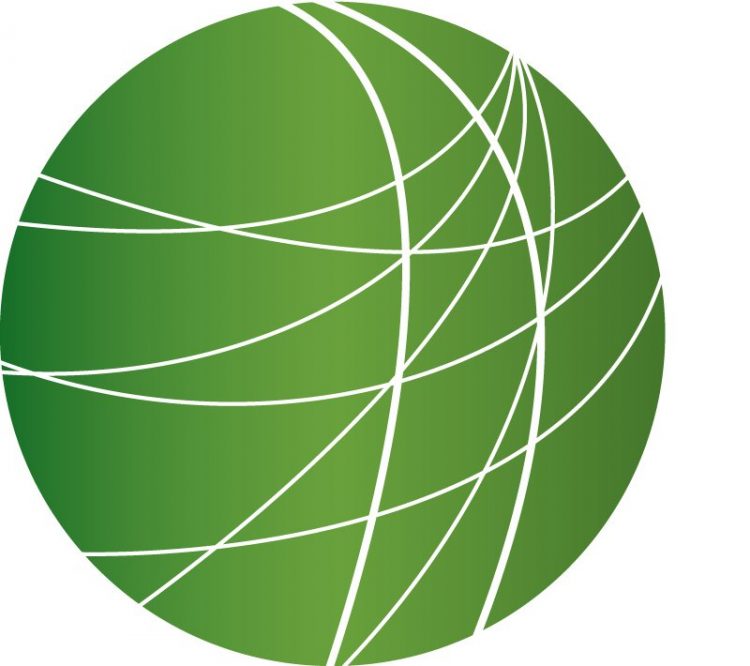 After UN resolution fails, deadly strikes in Syria increase
Anti-war rallies call for end to sanctions on Iran, support for pro-democracy forces
FAA bill in Congress draws fire for weakening unions, increasing domestic drones
HEADLINES
Foreclosure settlement close; will CA and NY join?
Today is the deadline for states to sign on to President Obama's multi-state mortgage relief agreement that would see banks pony up billions in relief for homeowners who have lost their homes or are about to. California and New York balked at the terms, wanting to be sure that individuals can still sue banks for bad business practices and that investigators can continue probes into what caused the financial meltdown. if the two states do join, the pot of available cash would jump from 19 to 25 billion dollars.  In the past 5 years, foreclosures have forced about 4 million families from their homes.
Google and Facebook take down content from Indian domains
Google and Facebook have both censored content from websites in India after a court ordered them to do so. Shuriah Niazi has more.
The Delhi high court said that if  21 internet companies did not remove so-called objectionable content on websites available in in India,  the government would block the websites like China does. Today, the court further ordered that the  firms present a plan for policing their sites within the next 15 days. In recent months, the Indian government has called for tighter controls over the internet. Telecommunications Minister Kapil Sibal pointed to offensive religious content that could cause ethnic or inter-communal conflict. India's civil society, and more particularly its very active blogosphere, was outraged by the minister's comments.The court's verdict in support of the government is seen by the net community as a further gagging of free speech. Shuriah Niazi, FSRN, India.
International nurse-in calls on Facebook to stop blocking breast feeding photos
Mothers in cities around the world held a nurse-in today outside Facebook offices, demanding that the social media giant stop censoring account users who posted  pictures of babies at the breast. Facebook responded saying that while breast feeding is natural, they will continue to take down pictures that "contain a fully exposed breast.
Oakland demonstrators gather at court house
In Oakland this morning, demonstrators gathered at the court house where 10 people arrested during local Occupy demonstrations appeared. Hundreds of people have been detained by police since the protests began in October. FSRN's George Lavender reports.
Some of those facing charges for participating in Occupy demonstrations appeared in court this morning. All of the 10 people in court this morning were arrested in January when police targeted a gathering of people in downtown Oakland. They were charged with obstructing the sidewalk. Autumn Belnap, with the Occupy Legal Committee,  says the arrests and charges are intended to intimidate people. "… that is why Occupy Legal is doing the work we do is to turn these experiences into empowering ones and to be able to fight for that right to express yourself- to express your discontent."  According to Belnap, another 10 Occupy Oakland demonstrators are still in custody, including one person who has been held since the Oakland General Strike in November. Others remain behind bars with bail set at up to 400, 000 dollars. Further court appearances are scheduled for the coming weeks. Today's courthouse demonstration follows the mass arrest of  more than 400 people at Occupy Oakland's 'Move In Day' just over a week ago. It was the largest mass arrest in Alameda County since 1982. George Lavender, FSRN, Oakland.
Park police enforce no camping ban at Occupy DC encampments
US Park police were back at Washington DC's Occupy encampments today, making sure that no one is living in any of the tents that remain. Five days after their announced deadline, park cops cleared the camps of any overnight camping gear.  Some said police  confiscated belongings other than sleeping equipment. The Occupy library was not removed. Eleven people were arrested, one officer was hit in the face with a brick. In Pittsburgh today Occupiers continued to dismantle their camp, after a judge gave them three days to vacate.
China tells airlines to ignore EU greenhouse gas laws
China has ordered its airlines not to participate in the European Union's program to limit greenhouse gas emissions from aircraft. From France, FSRN's Liam Moriarty has more.
Since the start of the year, all airlines flying into European airports – even foreign carriers – have to meet increasingly strict emissions standards or pay for their excess carbon pollution. The US and other countries have tried unsuccessfully to overturn the E-U law in court. And the US House passed a bill that would have outlawed paying the fees, but the Senate killed it. Now China is the first to refuse to obey what it calls a trade barrier disguised as environmental policy. But EU spokesman Isaac Valero-Ladron says Europe is proud of taking the lead in climate protection and plans to stick it its guns. "We're not backing down, and this legislation will apply to these companies operating in Europe." Valero-Ladron notes that airlines can be exempted from the law if they have equivalent carbon-reduction measures in their own countries. So far, no other country has anything close. The impasse is sure to be discussed at a summit meeting in Beijing next week. Also on the agenda? EU officials will try to persuade China to contribute to Europe's financial rescue fund. Liam Moriarty, FSRN, Normandy, France.
After their failure to agree on the House measure that would have "exempted" US airlines from the EU law, a broad aviation bill before the Senate later today contains a Congressional statement saying that officials should use all means available to be sure that US airlines do not comply with the EU rules – we'll have more on the FAA bill later in the newscast.
Egypt names those arrested for working for foreign groups operating without permission
Egyptian officials identified dozens of  people charged with working for organizations that didn't have  government approval. 29 foreign nationals and 14 Egyptians are to stand trial. Among them, the son of  U.S. Transportation Secretary Ray LaHood;  staff from the National Democratic Institute, including chief Julie Hughes;  and Patrick Butler with the International Center for Journalists. Egyptian officials say they were doing political work on behalf of "foreign interests." The US says that 1.5 billion dollars in foreign may not be forthcoming if the situation is not adequately resolved.
FEATURES
After UN resolution fails, deadly strikes in Syria increase
Today, in Syria, attacks and shelling continued in cities throughout the country. Homs, long a center of the resistance to the regime of Bashar al Assad, received the brunt of bombardment. A video posted on Youtube appears to show residential buildings of Homs with the sound of rockets falling nearby. Other Videos showed smoke rising along the skyline with the whine of shots in the distance. Residents told local media that they were starting to collect medicine, food and water and described the city surrounded by armed forces. According to activists with the Local Coordination Committees, more than 200 people were killed on Saturday, including 181 in Homs. The group reported dozens more today. The violence of the past few days is one of the deadliest periods of the nearly-11-month-long crackdown on dissent. The strikes intensified as international diplomacy efforts to bring an end to the violence in Syria failed at the United Nations over the weekend. On Saturday, China and Russia voted down a UN Security Council resolution that would have called for a transition to a democratic, pluralistic political system and an end to attacks on civilians. After the vote, US Secretary of State Hillary Clinton called the veto a "travesty" and warned of a rise in violence.
UN Secretary Ban Ki Moon expressed "deep regret" and US Ambassador to the UN Susan Rice said pressure on the Assad regime would continue.
RICE: "This council today again had a sad moment which will be recorded in its history. But there was a hopeful aspect to it as well. And that is that more and more countries are united in saying the violence must stop, change must come, there must be a democratic and peaceful transition."
Russia's representative to the UN, Vitaly Churkin, defended the veto. Russia has said it does not want to intervene in what it calls a domestic matter. Churkin said the Security Council should not be pressured to adopt a plan modeled on the Arab League, a regional group.
CHURKIN: "There is not rule that the Security Council should repeat all resolutions adopted by regional organizations verbatim. They are not Koran or Bible. I mean, we can express our views on the texts that were adopted months ago, even if we are trying to facilitate promote and help the work of those regional organizations."
Today, White House Press Secretary Jay Carney said diplomacy would still be a priority, but did not completely rule out military intervention at some point.
CARNEY: "The right solution in Syria is a political solution and there remains an opportunity for that to be achieved for that transition to democracy to take place. That's why we felt and we continue to feel it's so important for the international community to act in the way that the Security Council resolution would have embodied and we'll continue to work with our international partners in that regard because the best solution is a political solution. Broadly speaking we take no options off the table, but our focus is on using our diplomatic, economic and other means to help bring about and usher in a democratic transition."
Carney said the US would continue to work with partners in the region, but warned that time was running out.
CARNEY: "We need to act, to allow a political transition to go forward, before the regime's escalating violence puts a political solution out of reach."
Today the US State Department suspended all embassy operations in Syria citing bombings in December and January, and the "deteriorating security situation." In a statement the State Department said Ambassador Robert Ford would maintain contact with the Syrian opposition, but he and all official staff have left the country. The UK also recalled its ambassador. Russia's foreign minister is scheduled to visit Damascus for talks with the Syrian government on Tuesday.
Anti-war rallies call for end to sanctions on Iran, support for pro-democracy forces
As tensions continue to escalate between Iran and the United States and Israel, thousands of activists demonstrated in dozens of cities across the globe over the weekend. Protesters say they're against war and sanctions in Iran and in support of that country's pro-democracy movement. While most of the demonstrations were small, they did take place widely. Organizers estimate that rallies and marches took place in more than 80 cities. In a moment we'll hear from events in Atlanta, Georgia and Tampa, Florida but first we go to New York, where Community News Reporter Jaisal Noor files this report.
Also, in this report, Sacajawea Hall files from Atlanta and Josh Holton from South Tampa.
FAA bill in Congress draws fire for weakening unions, increasing domestic drones
In Washington DC, members of Congress are debating a bill today to continue funding the Federal Aviation Administration through 2014. But several major unions have come out against it, saying it puts up more hurdles to organizing workers, and threatens collective bargaining. Privacy advocates are also expressing concerns—about the bill's provisions to greatly increase the number of drones that can operate in US skies. FSRN's Alice Ollstein has the details, on Capitol Hill.
Two veteran Democrats forced to compete for Ohio seat in redrawn map
After winning Nevada's Republican Caucus over the weekend, presidential candidate Mitt Romney turned his attention to upcoming contests in Colorado and Minnesota. Although turn-out was far lower than expected In Nevada, Romney received fifty percent of the vote, with Newt Gingrich coming in second and Ron Paul and Rick Santorum following. Also over the weekend, Jill Stein won 90 percent of the vote in Ohio's Green Party state convention. Actress Roseanne Barr, who recently announced her candidacy, came in second with about five percent of the vote. Ohio is also being watched by progressives as a campaign heats up between two veteran Democrats who are being forced to run against each other. This follows Ohio losing two seats and a Republican-led redistricting that created a map with only 4 out of 16 districts that lean toward the Democrats. From Ohio, FSRN's Sehvilla Mann has more.