July 20, 2012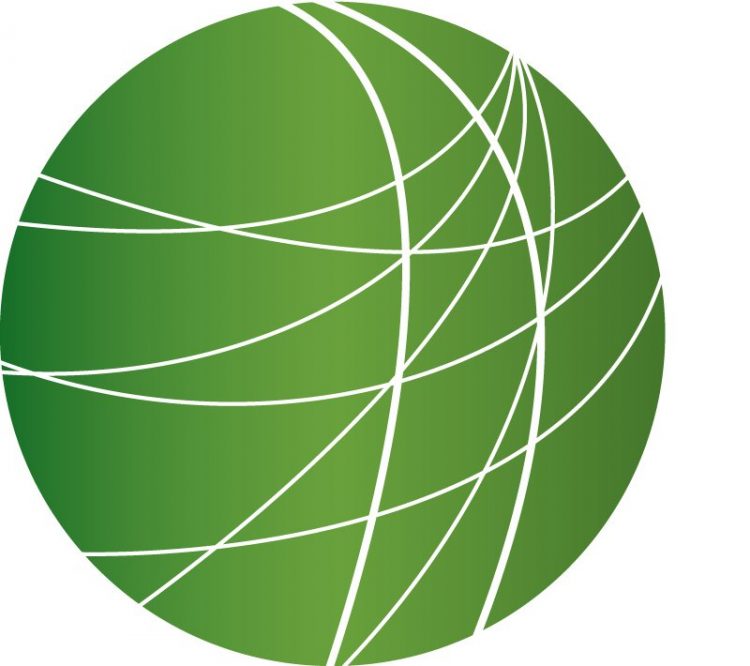 Colorado police arrest suspect in deadly theater shooting
In New York, advocates join family of slain African American teen to call for justice in police shooting
Glacier in Greenland breaks apart for second time in two years, leading scientists to worry about rising sea level
Russian activists decry new laws that limit social freedoms
HEADLINES
Fighting continues in Syria
Syrian refugees continue to flee the country, as fighting between government forces and rebels intensifies.  Fighting continued today in the capital, Damascus and in Aleppo, Syria's largest city.  The Free Syrian Army reportedly took control of the strategic Damascus to Baghdad Highway. Elsewhere forces loyal to the regime of Bashar al-Assad recaptured border crossings from rebel fighters. Syrian state television announced that the National Security Chief Hisham Ikhtiar has died. Ikhtiar was among those injured in the attack on the National Security Bureau on Wednesday. His death brings the total of high-ranking regime officials killed in the attack to four. Today, the UN Security Council approved an extension of its Syrian monitoring mission. According to the United Nations Refugee Agency, up to thirty thousand people have crossed the border from Syria since Thursday.   About one hundred and fifty thousand people have left Syria as refugees since the uprising began last year.  The Israeli Defense Minister has said his country will not allow Syrian refugees to cross the border.
Israeli protester dies
An Israeli protester who set himself on fire in protest of the high cost of living has died of his injuries. Fifty seven-year-old Moshi Silman set himself on fire at a demonstration in Tel Aviv a week ago. In a letter he wrote beforehand, he blamed government policies for leading to the loss of his job and impending homelessness.  His action brought large solidarity protests.
Thousands protest in Spain
Tens of thousands of people took part in demonstrations across Spain today, rallying against public spending cuts and tax increases. The protests were mostly peaceful, but in Madrid, riot police fired rubber bullets at crowds of demonstrators.  Seven people were arrested.  There have been almost daily protests in Spain against the government's so-called "austerity" measures. Last week, Prime Minister Mariano Rajoy announced a further $80 billion in public sector wage cuts. Spain is under pressure by other European governments to reduce its public spending as a condition of receiving a bailout for its banking sector. Since taking power six months ago, the ruling People's Party has cut unemployment benefits and raised the sales tax. On Friday, protesters in 80 Spanish cities accused the Spanish Government of robbery.
Arrests in murder of indigenous leader
Police in Brazil have arrested 18 people in connection with the murder of an indigenous leader. Nisio Gomes was shot and killed by masked gunmen in November.  His body has not been found. Gomes was the spiritual leader of a Guarani tribe that had returned to their ancestral lands after being evicted by cattle ranchers.  Six of those arrested in connection with the killing were landowners in the region.
Guyana government denies ordering killing of protesters
A police superintendent accused of ordering officers to open fire on a demonstration in Guyana has been removed from his position.  Three people died and 20 were injured when police opened fire on protesters in the town of Linden. On Thursday, Guyana's President ordered an investigation into the killings. The crowd was protesting rising electricity prices.  An electricity plant was set on fire during the protest, and the offices of the ruling party attacked. Guyana's National Security Minister denied his government had ordered the crackdown.
Bradley Manning evidence denied by military judge
A military judge in the trial of Private Bradley Manning has ruled out the use of significant evidence in his defense. Manning is accused of leaking hundreds of thousands of government documents to the Wikileaks website. He faces 22 charges, the most serious of which is "aiding the enemy".  His defense team wanted to argue that the leaked documents had not harmed American interests abroad. Judge Denise Lind said that Bradley Manning could not have known the impact the leaks would have when he allegedly passed the documents to Wikileaks.  Judge Lind also ruled that the defense could not introduce evidence that Manning's detention amounted to torture. Manning has been imprisoned for more than two years.  Although prosecutors have said they do not intend to seek the death penalty against Manning, he faces life imprisonment if convicted. His trial is due to begin in September.
Portland activist enters 50th day of hunger strike
An activist in Portland, Oregon, enters his 50th day of a hunger strike today.   Twenty-one year old Cameron Whitten is an activist in the city's Occupy movement. Whitten says he wants the city to take action on homelessness. He began his hunger strike for human rights outside Portland City Hall on June 2nd. Since then, he says he has lost thirty pounds and doctors say that his body is in starvation mode.
FEATURES
Colorado police arrest suspect in deadly theater shooting
In Colorado, authorities continue to gather evidence in the mass shooting at a Denver-area movie theater. Seventy-one people were shot, 12 killed. Police arrested the suspect, in the theater's parking lot. Some of the injured are reportedly in critical condition.
At a press conference today, Aurora Mayor Steve Hogan tried to console the community.
Aurora Police Chief Dan Oates provided some details about the suspected shooter James Holmes.
One eyewitness who was inside the theater described the scene to the Denver Post.
Police declined to discuss a motive but said they are confident the shooter acted alone. The FBI also has 100 people on the scene. At this time, the agency said it does not see a connection to terrorism, but investigators are working on leads, some of which extend beyond Colorado.
For more, we're joined by KGNU's Jim Pullen.
The shootings in Colorado have reignited the debate over lax gun laws that permit people to buy military-style, semi-automatic assault weapons. Gun control advocates, including the Coalition to Stop Gun Violence, say these weapons have "no legitimate civilian purpose."
Speaking today on The John Gambling Show, Mayor Michael Bloomberg reiterated his call to action to stop gun violence in the country.
"You know, soothing words are nice, but maybe it's time that the two people who want to be President of the United States stand up and tell us what they are going to do about it, because this is obviously a problem across the country and everybody always says isn't it tragic, and we look for a guy maybe trying to recreate batman, and there's just so many murders everyday, it's just got to stop"
Following today's shooting, The Brady Campaign to Stop Gun Violence called on people to sign a petition urging Congress to act. The group said "too many politicians are doing the bidding of (the National Rifle Association)."
In New York, advocates join family of slain African American teen to call for justice in police shooting
In the Bronx New York, community members and civil rights activists joined the family of Ramarley Graham to hold a vigil last night and demand justice for his killing. The unarmed African American teenager was shot by police in his own home earlier this year. This latest call for justice comes on the heels of new data that shows 120 African Americans have been killed so far this year by police, security guards or self-appointed vigilantes nationwide. That amounts to one killing every 36 hours. FSRN's Jaisal Noor reports.
Glacier in Greenland breaks apart for second time in two years, leading scientists to worry about rising sea level
This week scientists confirmed that a large chunk of a glacier in Greenland broke free and slipped into the ocean. It's the second time in just two years that a large part of the Petermann Glacier has separated. Polar ice loss is accelerating, according to a 2011 NASA report, especially in Greenland, where scientists say melting ice sheets could add about six inches to global sea level rise in the next 40 years.
For more, we're joined by Tim Creyts, a glaciologist at Lamont-Doherty Earth Observatory at Columbia University. He conducts research in Greenland.
Russian activists decry new laws that limit social freedoms
In Russia, rights advocates continue to push back against a set of new laws that broadly limit social freedoms. The crackdown comes amid a rise in political activism that started last December. President Vladimir Putin has called for calm, but more suppressive laws are in the works.