March 12, 2012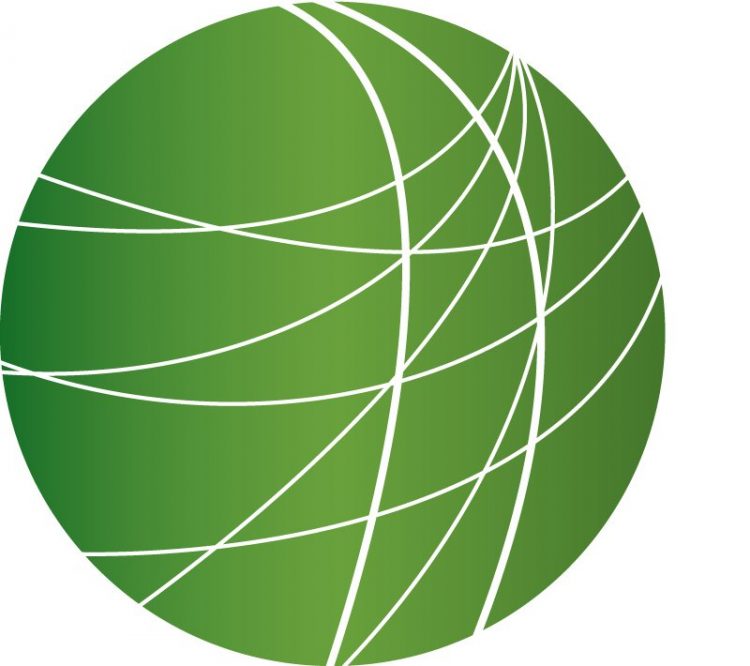 Calls rise for end to US military in Afghanistan after officials say US soldier killed 16 villagers
Details of civilian massacre in Homs emerge as UN efforts to broker Syria peace deal stall
Israeli strikes kill more than 20 in Gaza; Palestinian factions return fire
After Fukushima, scientists and public gauge safety at nuclear facilities with critical eye
HEADLINES
Drone strikes in Yemen
In Yemen, US drone attacks over the past three days have killed more than 50 people. Yemini officials told AFP that 18 militants died on Sunday in an attack in the South of the country. Residents of Abyan and al-Bayda provinces say that US and Yemini warplanes have carried out several attacks in recent days.
Legal action against UK foreign secretary over drone strikes
British Foreign Secretary William Hague is being sued for his governments' involvement in drone strikes in Pakistan. The case is being brought in the High Court on behalf of Nour Khan, whose father was among those killed in the Pakistan's North Waziristan region. According to lawyers involved in the case, Malik Daud was taking part in a meeting with tribal elders when he was killed in a US drone attack. Khan's lawyers want to find out if British intelligence was passed to the US government, to help carry out the attack. They say British officials who help the US military carry out drone attacks may be liable as "secondary parties to murder." Campaigners hope the case will shed light on Britain's involvement in the highly secretive drone program. According to the Bureau of Investigative Journalism as many as three thousand people have been killed in Pakistan since the US began using pilotless drones to carry out attacks in 2004.
Egyptian army doctor acquitted in 'virginity test' case
An Egyptian military tribunal has acquitted an Army doctor accused of forcibly carrying out so-called 'virginity tests' on female protesters. The decision comes just days after an Egyptian police captain accused of killing demonstrators last year was also acquitted. From Cairo, FSRN's Noel King reports.
Aviation industry in dispute with EU over carbon tax
A new European Union policy requiring airline companies to pay for their carbon emissions is facing increasing opposition from the aviation industry and foreign governments. From France, FSRN's Liam Moriarty has more.
Civil rights group plans to raise US voting restrictions at UN
US civil rights advocates will be at the UN Human Rights Council in Geneva this week, raising concerns about the growing number of states passing voter ID laws. The NAACP says the new laws are taking away the right to vote from millions of Americans. According to a report by the Brennan Center for Justice. Millions of people could be affected by voter access legislation passed by 14 states last year. Changes include mandatory photo ID checks for voters and shortened early voting periods, both of which are disproportionately used by black and elderly voters. Two states, Florida and Texas, made it harder for convicted felons to regain their right to vote. The UN Human Rights Council has no power over state governments, but the NAACP hopes that they will put pressure on them to change.
FEATURES
Calls rise for end to US military in Afghanistan after officials say US soldier killed 16 villagers
A US soldier in Afghanistan turned himself in after killing at least 16 Afghan civilians—including women and children—and wounding others. The killings happened early Sunday morning in a village near the soldier's Kandahar base. President Obama and NATO military leaders were quick to offer apologies and promise an investigation. But as the number of Afghan civilians killed and displaced by the war continues to increase, the incident is drawing calls from activists and lawmakers to defund combat operations and end the occupation. FSRN's Alice Ollstein reports.
Details of civilian massacre in Homs emerge as UN efforts to broker Syria peace deal stall
Today, the UN's top humanitarian official described the devastation she witnessed during a visit to Syria's city of Homs, after a month-long bombardment by government forces that activists say killed hundreds.
"In Baba Amr I was horrified by the destruction I saw. No building was untouched and there was clear evidence of the use of heavy artillery and tanks. Baba Amr was almost deserted, a few people in tears as they tried to salvage a few possessions."
Valerie Amos, UN Humanitarian Affairs and Emergency Relief Coordinator, said she was concerned about the 50 to 60,000 people that used to live in the area and are now unaccounted for. She said residents in Syria are in urgent need of humanitarian supplies and medical attention. Also today, Activists in Syria reported attacks and raids in cities throughout the country. Four children aged five to six were some of the 16 confirmed killed in the Hom's neighborhood of Ashira, according the Syrian Observatory for Human Rights. More deaths were reported in Damascus, Aleppo and other cities. The group also reported Security forces arrested 35 people from a mountain village in the northern Idlib district and said they were detaining the villagers as hostages. This follows a massacre late Sunday that activists said left forty-five women and children dead from the Homs neighborhood of Karm al Zaytoun. The Local Coordination Committees said they were part of more than 100 civilians killed across the country on Sunday. The government acknowledged the killings but blamed them on "terrorist armed groups." The violence in Homs prompted residents out into the streets to protest. One of them was an activist named Sami. He spoke to FSRN today from the Inshaat neighborhood of Homs via Skype.
"We were just a big crowd, we led them to rest in peace and there was really an angry mood, a very, very angry mood from the residents."
Sami, who has been sending out updates through Twitter and documenting the government's attacks, said the security forces were growing in his area and more checkpoints were restricting residents ability to move.
"There is a lot of spreading of regime forces in my neighborhood and in the close neighborhood of Baba Amr. There is a lot of new checkpoints have been made by the regime forces. When we as residents just sent back to area where we are not allowed to enter during the military operation. We found really big damage and we found something we never expected to see it before in our area and our neighborhood. We see damaged building and damaged street. It was just like everything was damaged." He said the devastation to the homes was caused by shelling as well as looting by security forces. "It was totally damaged, it was totally destroyed by the shelling, by the intense shelling. You can't understand how the regime soldiers stole everything from some houses where we were. We were in Inshaat one of the wealthy neighborhoods in the city of Homs. It was like it was organized, like it was an order to steal every expensive and every good thing. They stole everything. Some houses were emptied totally, there were just still the walls and that was repeated in many, many area and many, many streets, many, many houses so we can know that it is took place in other parts of the city."
Today the UN Security Council is expected to discuss Syria. UN Secretary General Ban Ki Moon urged the council to support a plan toward peace.
"The Syrian government has failed to fulfill its responsibility to protect its own people, and instead has subjected citizens in several cities to military assault and disproportionate use of force. These shameful operations continue leading both Syria and the region into uncertainty."
UN and Arab League envoy Kofi Annan met with President Bashar Al Assad over the weekend in Damascus. He said he presented "a set of concrete proposals" to Assad but there was no indication that an agreement had been reached. The Local Coordination Committee issued a statement today calling on Syria's soldiers and officers to join the opposition. Activists said tomorrow, March 13, would be recognized as a day of mourning across the country and urged people to participate by wearing black armbands or clothing.
Israeli strikes kill more than 20 in Gaza; Palestinian factions return fire
Tensions continue to rise in the Middle East, on a fourth day of Israeli air strikes on Gaza and rocket fire from armed Palestinian factions into Israel. More than 20 Gazans have been killed and dozens injured. The violence started last Friday, after Israeli forces killed a leader of the Popular Resistance Committees and his son-in-law in what appeared to be a targeted assassination. FSRN's Rami Almeghari has more.
After Fukushima, scientists and public gauge safety at nuclear facilities with critical eye
Commemorations throughout Japan on Sunday marked the one year anniversary of the Fukushima Nuclear Disaster. As the nation continues to recover, reports from Japan and the US are analyzing the aftermath, and taking a look at how the accidents at the power plants occurred, and what safety measures might ensure that the same kind of disaster does not happen in this country. FSRN's Linda Perry Barr has more.
Florida farmworkers end hunger strike, but continue to press supermarket chain to sign fair food deal
After six days without food, dozens of farmworkers and supporters in Florida ended their week-long hunger strike outside the entrance of the Publix Supermarket Corporate Headquarters in Lakeland on Saturday. They marked the day with a march and ceremony that attracted nearly 1,000 people. The fast was part of a continuing effort by the Coalition of Immokalee Workers to get the Publix supermarket chain to sign on to a Fair Food agreement that would provide better working conditions and higher wages for immigrant tomato pickers in Florida. FSRN's Kelly Benjamin has more.