March 14, 2012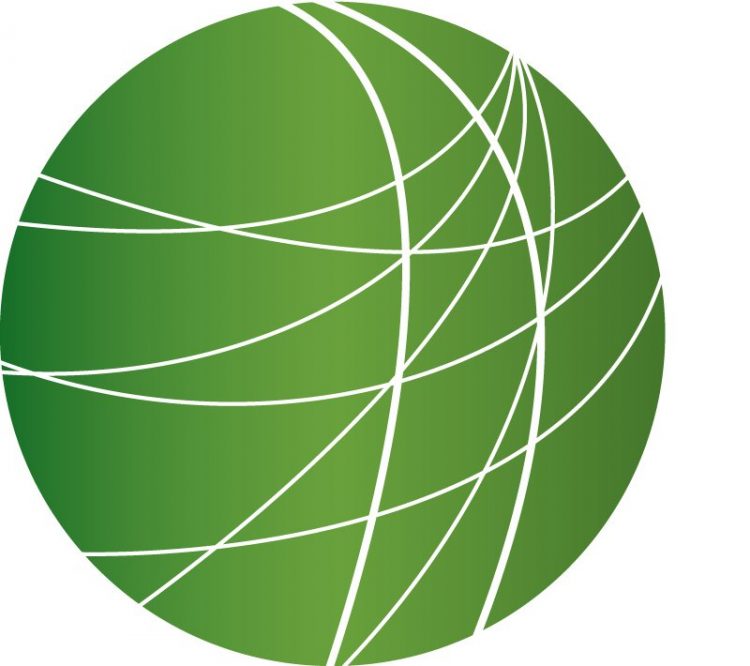 Banks agree to mortgage deal in New York, but audits show blocking of federal investigations by financial institutions
KONY 2012 video criticized after calling for US military intervention in Uganda
Feds step up crackdown on medical marijuana as state initiatives head to Fall ballots
HEADLINES
Congolese warlord convicted in International Criminal Court
It's been a historic day at the International Criminal Court in The Hague. Judges handed down the court's first ruling, nearly 10 years after the judicial body was established. FSRN's Richard Walker was in the courtroom to see Congolese warlord Thomas Lubanga convicted of recruiting child soldiers.
The courtroom in The Hague was treated to a legal cliffhanger for more than half an hour as Presiding Judge Adrian Fulford weighed the evidence. Prosecutors accused Thomas Lubanga of recruiting, enlisting and using children under the age of 15 in his militia to make war in northern Democratic Republic of Congo – charges Lubanga denied.  Even the judge said some of the evidence was weak. But the court eventually announced a guilty verdict.  The conviction was no ringing endorsement of the 6-year prosecution. Judges condemned the Court's Chief Prosecutor for negligence in the way he'd conducted his investigation, specifically for relying too heavily on intermediaries who had corrupted witnesses. Lubanga will be sentenced on April 18.  He's already been in detention for 7 years. Richard Walker, FSRN, The Hague.
New Israel-Gaza ceasefire already broken
Israeli attacks in Gaza have increased in the past week. Egypt helped mediate a ceasefire between Gaza-based armed factions and Israel, but less than 24 hours later, the sides are once again trading attacks. Gaza militants fired rockets into Israel and Israel launched another round of air strikes. FSRN's Rami Almeghari has more.
Israeli army officials say the current ceasefire is being tested and that the army is ready to carry out a massive attack on Gaza.  Yet, other officials concede that Palestinian homemade rocket fire cannot be stopped once and for all. Ala' Zarandah is a father of eight children from the Nafaq neighborhood of Gaza City. His apartment complex burned after an Israeli bombardment early this morning.
"At 2:30am, we heard a large explosion nearby and we all woke up to find flames had spread into all corners of the house. I carried my children and rushed into the street. Then fire brigades came to put out the flames, which were so large."
A furniture store, an aluminum window and door factory and bamboo furniture manufacturer nearby were also hit in the air strike. In the meantime, Gaza-based factions fired a number of homemade rockets into nearby Israeli areas.  Israeli media reports say an Israeli resident was wounded. Earlier today, a 7-year-old boy died of injuries he sustained in the past four days of violence, increasing Gaza's death toll to more than 25, including four children. Rami Almeghari, FSRN, Gaza.
Under-30 voters absent in Southern Republican primaries
Republican presidential candidate Rick Santorum carried the conservative Southern vote in primaries Tuesday.  He won in Mississippi and Alabama.  It appears Mitt Romney will finish third in both races, though very close to Newt Gingrich.  More than 90% of voters in both states were over the age of 30, according to youth electorate monitoring group CIRCLE. CIRCLE says this turnout matches the last similar Republican primary in 1996, but is far lower than when GOP and Democratic candidates were on the primary ballots in 2008. Romney did win other Tuesday primaries in Hawaii and American Samoa.
Still no arrests in case of slain Florida teen
The case of an African-American boy shot and killed by a white neighborhood watch volunteer in Florida was passed to the state attorney's office today.  No arrests have been made in the 15 days since the incident. Three minutes after calling 911, George Zimmerman shot and killed Trayvon Martin. Zimmerman claimed self-defense and was released by police.  Ben Crump, an Attorney from Miami, has taken the Martin family's case.
"Somebody just shot and killed a young man in cold blood and you don't even run a background check on him, you interview and you let him go home, and he goes home to sleep in his bed while Trayvon Martin is going to the morgue."
Crump interview tape provided by FSRN's Brad Kutner. Little is known about what happened that night, largely because police in Sanford, Florida have refused to release the 911 tape. The Martin family continues to press for more information. Sanford police handed the case over to the state's attorney today. Crump said this is a tactic used to push for a private grand jury case, which could keep the incident from getting the exposure he feels it needs.
Pentagon investigates National Guard recruitment bounty fraud
The Pentagon has launched an investigation into an apparent case of fraud surrounding Army National Guard and Reserve recruiters. The Washington Post reports that a legal bounty scheme could have been illegally manipulated to the tune of $92 million. The alleged wrongdoing involves recruiters and recruiting assistants sharing a $2000 payout for bringing in new enlistees. The Post says the Secretary of the Army ended the bounty program in early February and ordered the investigation.
FEATURES
Banks agree to mortgage deal in New York, but audits show blocking of federal investigations by financial institutions
A new mortgage fraud settlement in New York will make five major US banks pay about $25 million. The case focuses on the banks' use of an inaccurate online database to track home ownership and decide foreclosures. As New York and other states consider pursuing more mortgage abuse lawsuits, federal audits released this week shine a light on how big banks hindered investigations into their illegal foreclosure practices. FSRN's Alice Ollstein reports.
KONY 2012 video criticized after calling for US military intervention in Uganda
The video KONY 2012 has garnered global attention, with more than 100 million views online. It calls for the arrest of Joseph Kony, leader of the Lords Resistance Army, who is wanted by the International Criminal Court for war crimes including rampant killing, using child soldiers and carrying out sexual violence on Ugandan villagers. It's produced by the US-based NGO Invisible Children. But the video has come under criticism from some Ugandans. At a screening in northern Uganda this week, residents told Al Jazeera that the video did not feature the voices of survivors prominently.
"There are some kind of people, some kind of NGOs who are trying to mobilize funds using the atrocities committed in northern Uganda."
"We wanted to see our local people who were killed, so this is all white men, this is different from northern Ugandans."
Others have criticized the video for calling for US military intervention in the country. For more, Kambale Musavuli, spokesperson for friends of the Congo spoke to the Real News Network's Paul Jay. You can find a longer video interview on TheRealNews.com.
Feds step up crackdown on medical marijuana as state initiatives head to Fall ballots
Medical marijuana is legal in more than 15 states in the U.S., as well as the District of Columbia, although it remains illegal at the federal level. And, in this year's election, marijuana related initiatives are making their way to the ballot box in an estimated 13 states. But it's not stopping the federal government from cracking down on the burgeoning medical marijuana industry.  FSRN's Christina Aanestad reports
Women in Nicaragua turn to radio to address key issues: health, violence, sexual identity
In Nicaragua, a collective of women has elevated the community's discussion of gender issues and they're using radio as a platform. In the small town of Mulukuku, a radio station has tackled contentious issues like sexual identity, reproductive heath and contraceptives in a community that is still recovering from the violence of the contra war and overcoming oppressive cultural norms. FSRN's Lisa Matuska reports.