March 15, 2012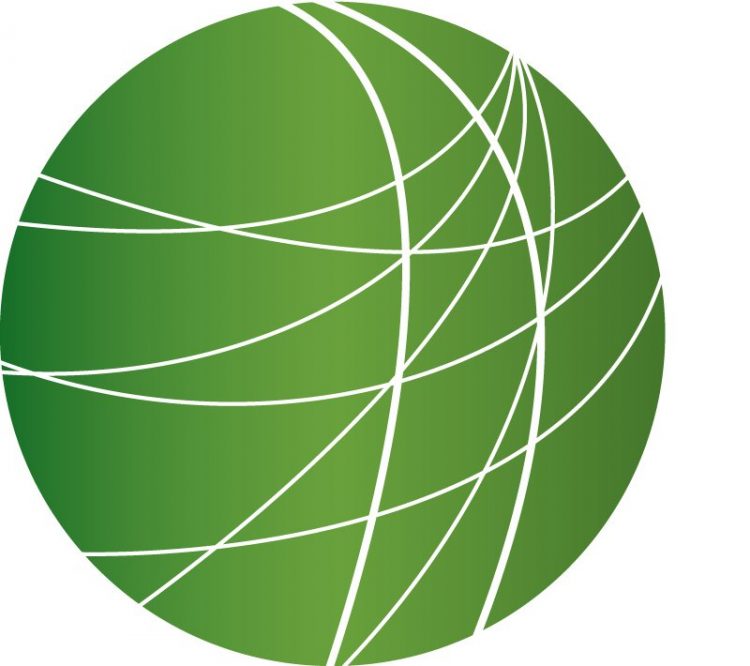 Syria marks uprising with demonstrations as government intensifies attacks
Afghan-US tensions grow following new details of civilian massacre
Poland blocks EU climate change efforts
Women in Pakistan advocate for more political rights
HEADLINES
Bradley Manning case before Army judge again
The case of former Army analyst Bradley Manning is in military court again today for a pre-trial motion hearing.  For the first time, the military accused Manning of specifically aiding al Qaeda when he allegedly released classified documents to Wikileaks.  Loyal supporters of Manning were once again present, holding vigil outside Fort Meade.  The UN Special Rapporteur on Torture, Juan Mendez, has accused the US government of holding Manning under inhuman, cruel and degrading conditions.  Manning was detained in solitary confinement for nearly 11 months after his arrest in May 2010.  The UN report concludes that using such punitive detention conditions on a non-convicted person is "a violation of his right to physical and psychological integrity as well as of his presumption of innocence."
Philly bans the feeding of homeless in public parks
Today, Philadelphia is enacting a bill that bans feeding the homeless and hungry in the city's public parks. The mayor says the idea is to increase health and safety, but some homeless advocates contend he has another agenda. From Philadelphia, FSRN's Matthew Petrillo reports.
Philadelphia Mayor Michael Nutter wants those who feed the homeless to move from outside places, like public parks or sidewalks, to inside places, like shelters. "This is really an issue about food safety and public safety and public health." The bill would also require those who pass out food to take a free food-handling course.  And while the mayor doesn't have authority to regulate food, the Board of Health does.  Both say providing food only at shelters would also help people obtain other services they need, like mental health services and housing.  But some homeless advocates say the mayor is discriminating against the poor.  Brian Jenkins is the Executive Director of Chosen 300 Ministries.  "It says that people that have can eat in a certain place.  But people that have not, can't." Jenkins adds the city's new efforts are an attempt to hide homeless people from tourists, since the city's parks are in mostly touristy locations. The ban will go into full effect in 30 days. Matthew Petrillo, FSRN, Philadelphia.
Judge gives Occupy New Haven two week eviction reprieve
A federal judge in Bridgeport, Connecticut has granted a temporary restraining order to prevent the eviction of Occupy New Haven.  The protesters are encamped on a piece of city maintained property, adjacent to Yale University, and officials had planned to clear the camp yesterday.  FSRN's Melinda Tuhus reports.
Occupy protesters argued in court that the city's plans to evict them from the town Green would cause irreparable harm to their First Amendment rights.  But the city's attorney said that officials have the right to evict them after five months so others can enjoy the space. Lawyer Norm Pattis represents members of Occupy New Haven. "Yale didn't want to listen; New Haven didn't want to listen, but the judge just told them, you gotta listen for two more weeks.  Will this signify new life for the Occupy movement? We'll find out." The judge ruled the City did not present any regulations that the Occupiers had violated, and that in fact, allowing and even supporting their presence on the Green for five months weakened their argument.  The case will continue on March 28.  Melinda Tuhus, FSRN, Bridgeport.
Book trafficking caravan protests "offense" against Mexican-American culture
Activists calling themselves "book traffickers" are caravanning across with Southwest with hundreds of books recently banned from the public school curriculum in Tucson, Arizona.  The Texas to Arizona bus tour is in protest of what organizers call an attack on Latino art and culture.  FSRN's Andrew Oxford reports from San Antonio, one of the stops on the caravan. The Librotraficantes are a group of prominent Mexican-American authors who are trafficking a busload of banned books from Huston to Tucson this week.  The books were once taught in Arizona's recently banned ethnic studies courses.  With participation of writers such as Rudolfo Anaya and Sandra Cisneros, the Librotraficantes Caravan is hosting readings and teach-ins, as well as establishing libraries of Mexican-American literature at community and cultural centers in six cities along their route.  The goal is to ignite a cultural protest against Arizona's decision to eliminate courses on Mexican-American history.  Tuesday night, at a reading of selections from these books in San Antonio, author and organizer Tony Diaz said that Arizona legislators were targeting Latino culture. "The Tucson administrators forced teachers to walk into a classroom during class time and box books by our most beloved Latino authors in front of our young.  That was just too much.  That cultural offense urged us, inspired us." The caravan will end with what it calls a "literary celebration" in Tucson on Saturday.  Andrew Oxford, FSRN, San Antonio.
Independent miners clash with police in Peru
Independent miners in Peru continued to clash with police in the southeastern region of Madre de Dios today.  The so-called "wildcat miners" are angry about new government penalties for illegal mining.  Video posted by Reuters of yesterday's clashes shows police in riot gear firing tear gas at protesters, who in turn threw rocks and used slingshots to launch projectiles. Three people have died in the clashes, and dozens are injured.  The Peruvian government says illegal mines are responsible for environmental degradation and other abuses.  But indigenous and mining groups say the government should be helping miners obtain legitimacy instead of punishing them for trying to make a living.  Media report the government is pushing for negotiations with protest leaders tomorrow.
FEATURES
Syria marks uprising with demonstrations as government intensifies attacks
Today in Syria, government forces continued their assault on cities throughout the country as pro-democracy protesters marked one year of an uprising that has drawn a violent response from the regime of President Bashar al Assad. The fighting has displaced hundreds of thousands, and left at least 8000 dead. Many more remain in detention. Activists with the Local Coordination committees reported casualties today in Idlib, Hama, Deraa, Homs and Aleppo. Government forces stepped up shelling of Deraa on Wednesday, ahead of today's demonstrations. Activists posted video online that showed a series of funerals from cities across the country. A pro-government rally also filled streets in the Syrian capital, Damascus. The BBC estimated that "thousands" took part. The violence in the north has prompted residents to flee – today Turkey said one-thousand had crossed the border in the past 24 hours. The foreign ministry said Turkey is hosting seven Syrian generals who have defected. That's in addition to 14 thousand refugees. Personal emails published this week purportedly from President Bashar Al Assad appear to show that he received direction from Iran on how to respond to the protests; and that he called the reforms presented by his government "rubbish". That's according to the Guardian, which obtained the emails and said they were intercepted by members of the Supreme Council of the Revolution. There is also mounting evidence that the government deliberately targeted journalists. The Committee to Protect Journalists said that it found "substantial evidence" that government forces targeted two local journalists, Ferzat Jarban and Basil al-Sayed, who were killed in 2011 and that "deliberate, hostile action" possibly led to the deaths of three other international journalists, Gilles Jacquier, Marie Colvin and Remi Ochlik, who died in the assault on Homs. Syrian videographer, Rami al-Sayed, was also killed in the attacks. For more, we're joined by Khaldoon Alaswad, he's  from Deraa, where local protests first took place one year ago, he's also on the exec committee of the National Coordination Body for Democratic Change in Syria, one of the main opposition groups. He joins us from the Chicago area in the US.
Afghan-US tensions grow following new details of civilian massacre
The Pentagon says they have flown the US staff sergeant accused of killing at least 16 Afghan civilians to Kuwait. He could then return to the US for prosecution. The move has sparked outrage from those demanding that the soldier publicly stand trial in Afghanistan. In the wake of Sunday's shooting, President Hamid Karzai is calling for the accelerated withdrawal of US and NATO troops, and the Islamic Emirate faction of the Taliban is suspending talks with US negotiators, leaving the future of the US occupation uncertain.  FSRN's Alice Ollstein reports.
Poland blocks EU climate change efforts
The European Union is set to propose further measures to cut greenhouse gases. The move comes after Poland vetoed the European Commission's ambitious plan, the so-called climate change 2050 roadmap that aimed to cut carbon emissions. The document sets new long-term goals for a thirty year period, ending in 2050. Poland depends heavily on coal and its government said it would not agree now to accepting such high reduction levels. FSRN's Danuta Isler reports from Warsaw.
Women in Pakistan advocate for more political rights
In Pakistan, the government said nearly 800 transgender people have registered for upcoming general elections, according to the Express Tribune. The move is part of a broader effort to secure the right to vote for all Pakistan's citizens – and that extends as well to women. Women make up 22 percent, or about a fifth, of the National Assembly, but discrimination and exclusion continues in the electoral process. FSRN's Salim Rizvi spoke to Pakistani Member of Parliament Dr Donya Aziz who was attending the United Nations' 56th session of the Commission on the Status of Women.