March 16, 2012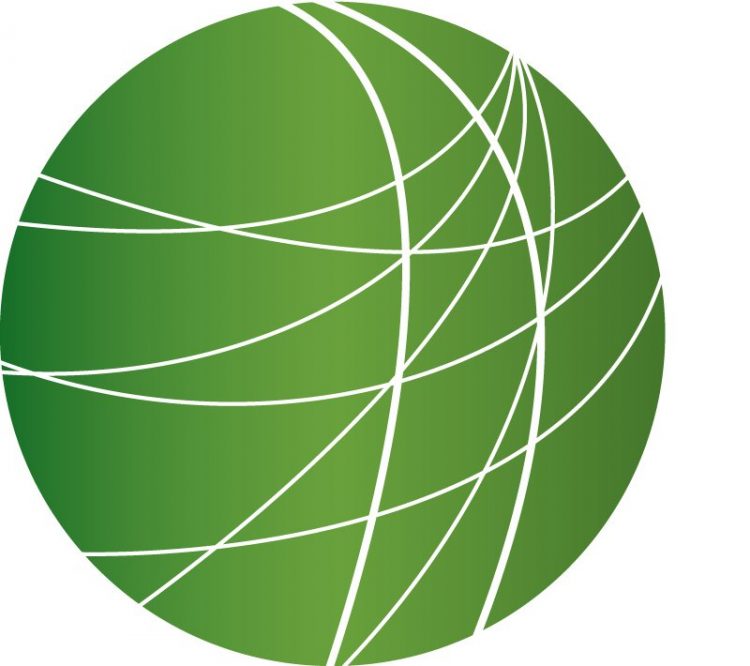 Mexican activist leader murdered who campaigned against a Canadian owned mine
The federal lawsuit against a US author accused of persecuting gays in Uganda The
Supreme Court prepares to hear health care bill arguments
California students hunger strike against education cuts
Commentary from Mumia Abu Jamal about the recent massacre of Afghan civilians
HEADLINES
Former Rutgers student convicted of hate crime in webcam spying case
A New Jersey Superior Court jury today convicted Dharun Ravi, the former roommate of a gay Rutgers student, on counts of invasion of privacy and bias intimidation based on sexual orientation, a hate crime. Tyler Clementi committed suicide after Dharun Ravi set up a webcam in his dorm room. Ravi broadcast video of Clementi kissing another man to fellow students.  Ravi faces up to 10 years in jail, according to the AP, and possible deportation to India, where he is a citizen. Ravi's sentencing is scheduled for May.
US soldier accused in Afghan civilian massacre expect to return stateside
The US is transferring the soldier accused of massacring 16 Afghan civilians back to the United States today.  Calls continue in Afghanistan for the US to turn over the man to local authorities. Seattle lawyer John Henry Browne is representing the soldier, who is stationed at Joint Base Lewis-McChord in Washington State.  He spoke to press on Thursday.  "He was told that he was not going to be redeployed.  The family was counting on him not being redeployed.  He and the family were told that his tours in the Middle East were over, then literally overnight that changed. So I think it would be fair to say that he and the family were not happy that he was going back." Browne said the soldier, who has not been identified, snapped under stress.  The lawyer said he has not had an in depth discussion with his client about what happened because "we don't trust the phones."
Wildcat miner protests on hold in Peru
The situation is calmer today in southeastern Peru, where wildcat miners have been clashing with police for much of the week. Protest leaders will reportedly sit down with the government on Monday for talks about new rules cracking down on independent gold miners. The number of these miners has exploded recently as the price of gold has risen and environmental impacts like mercury pollution and rainforest destruction have followed.  Three people died in protests this week.
Case calls attention to police torture in India
Human rights groups say a couple in India were subject to torture at the hands of the West Bengal police – a practice activists say is widespread throughout the country.  FSRN's Shuria Niazi reports.
The group Banglar Manabadhikar Suraksha Mancha, an NGO based in West Bengal, has alleged brutal custodial torture of a couple by police in the state.  In early February, police launched a late-night raid on the home of Firoj Ahmed and his wife Achma Bibi. The human rights group says police did not present a warrant for entry and that the two were beaten severly.  Firoj was left unable to stand or walk. Police then took Firoj to the station. When his family was eventually allowed to visit, they discovered he had broken fingers and was not given medical treatment.  Firoj was eventually accused on narcotics charges. The Asian Human Rights Commission says reports of police torture are common in India. The group says more than 14-thousand people have died in police custody in the past decade.  Just this week a Communist Party leader alleged in court that he and others had been tortured and forced to sign blank pieces of paper while in police custody.  Shuriah Niazi, FSRN, India.

100s arrested in anti-police brutality protest in Montreal
An anti-police brutality protest in Montreal yesterday resulted in property damage, injuries and about 200 arrests.  The annual protest attracted about 1000 people, many students, according to local media. One witness writing on the blog Rabble said police fired flash grenades and tear gas canisters into peaceful crowds of people.
Women's rights protests expected in Morocco in response to rape, suicide case
International online protests have erupted on behalf of a Moroccan girl who killed herself after being ordered by a judge to marry her rapist.  International media report sixteen-year-old Amina Filali had also complained of being beaten by her husband.  She swallowed rat poison.  Women's rights groups in Morocco are pushing for the law that allows such marriages – Article 475 –  to be scrapped.  Protests are planned for tomorrow.
Uruguay unearths another suspected victim of dictatorship
Archaeologists in Uruguay have uncovered the remains of a body believed to be a victim of the country's former military dictatorship.  It's the second set of remains found at an army base near the capital.  For FSRN, Manuela Aldabe reports.
The Military Dictatorship ruled Uruguay from 1973 to 1984, and in that period thousands were arrested and imprisoned.  Some people were disappeared and their remains have never been found.  On Thursday, a team of forensic archaeologists unearthed the remains of a body at an army base on the outskirts of Montevideo.  They have been searching the site for more than five years for victims of the dictatorship. This is the second body the scientists have discovered.  Last October, they found the remains of trade union activist Julio Castro, who disappeared in 1977.  Study of Castro's bones showed evidence of torture and that he was shot in the head.  An estimated 7,000 political prisoners were held during military rule.  About 200 were killed.  Today Uruguayan President Jose Mujica visited the gravesite, and a human rights organization is expected to do the same.  No identification has been made on the body.  Manuela Aldabe, FSRN, Montevideo.
FEATURES
Mexican activist leader murdered who campaigned against a Canadian owned mine
In Oaxaca, Mexico, a well-known environmental activist was murdered Thursday night in a highway ambush near his hometown. Bernardo Vásquez Sánchez had been leading a campaign against the Canadian-owned Fortuna Silver Mine in San José del Progreso, south-east of Mexico City. Shannon Young reports.
The federal lawsuit against a US author accused of persecuting gays in Uganda
A Ugandan gay-rights groups is using the US court system to sue American author and evangelical leader, Scott Lively, who's connected to anti-gay measures abroad. Those measures include a bill that calls for the death penalty against LGBT Ugandans. Anti-gay sentiment in Uganda has caused considerable unrest including the killing of gay rights activist David Kato last year. The New York based Center for Constitutional Rights (CCR) filed the lawsuit Wednesday on behalf of Sexual Minorities Uganda, in a court in Springfield, Massachusetts, where Scott Lively resides. The case was filed under the Alien Tort Statute, a law that allows foreign nationals to pursue legal action for human rights abuses in US courts.  Lawyers say, while the law is often used for cases involving foreign nationals, this is the first known case focusing on persecution of LGBT people. The lawsuit could lead to Lively being put on trial. We spoke with the staff attorney for the Center for Constitutional Rights, Pam Spees.
The Supreme Court prepares to hear health care bill arguments
The legal and political battle over President Obama's health care overhaul is heating up as the Supreme Court prepares to hear arguments about the constitutionality of the law later this month. With many of the act's provisions under fire, new polls show the public is sharply divided along partisan lines on whether the court should strike it down—even though many don't understand how the Affordable Care Act affects them. A federal report released this week sheds more light on who could gain or lose health insurance under the law. FSRN's Alice Ollstein has more, in Washington, D.C.
California students hunger strike against education cuts
Protests against education cuts continue across the country, and in one California community, high school students are using a centuries-old non-violent tactic – the hunger strike. From San Leandro, FSRN's George Lavender reports.
Commentary from Mumia Abu Jamal about the recent massacre of Afghan civilians
Much attention this week has focused on the massacre of 16 Afghan civilians by a US soldier. As details continue to emerge, and many in Afghanistan call for the accused to be tried in their country, commentator Mumia Abu Jamal looks at another massacre committed by US soldiers and the lack of justice for the crimes.