March 19, 2012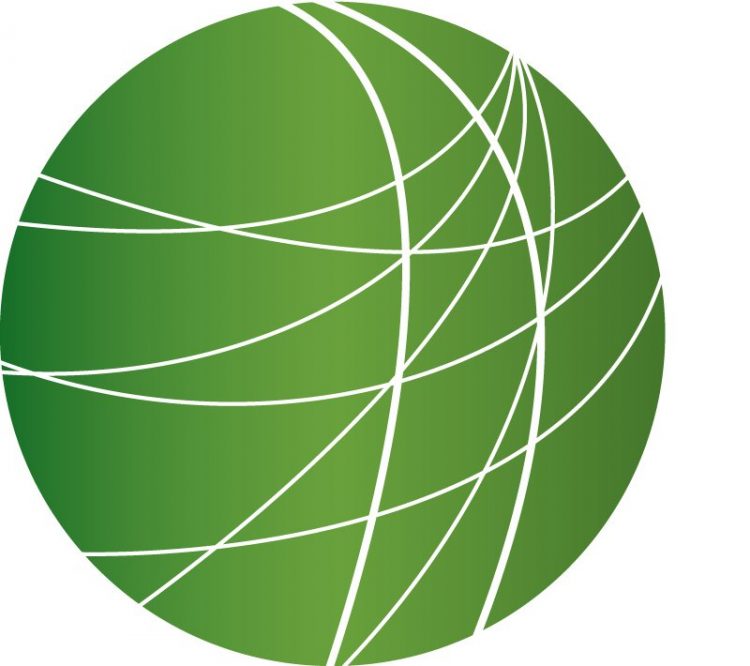 More questions raised in US military massacre of Afghan civilians as suspect is moved to the US
Palestinian political detainee enters fifth week of hunger strike
New York police meet renewed Occupy protests with violence, arrests
Calls rise for arrest of Florida vigilante as 911 tapes reveal details of killing of unarmed teen, Trayvon Martin
Restaurant workers allege wage violations, racism against Darden Restaurant Group
HEADLINES
Red Cross tries to negotiate a daily cease fire in Syria
As the violence and killing in Syria continues, the International Red Cross is trying to broker a two hour per day cease fire so they can deliver relief supplies and evacuate the injured. Last night there major explosions in the influential Mezze district of Damascus. The death toll continued to mount over the weekend with at least 27 dead in the capital alone.
Former Syrian official sneaks documents out of country
And a man who was reportedly a high level adviser to President Bashar al Assad has defected and fled the country with a sheath of documents he says prove pro-Assad government plans to quell protests in Aleppo and Idlib. Abdel Majid Barakat says his official role was to collect security information for a secret command center in Damascus where regime leaders met daily and sent recommendations on to President Assad. According to Al Jazeera, the hundreds of pages of  documents include specific orders to keep protesters out of Damascus."Here we have the security plan for Damascus. It shows that the city is divided and put under the control of security and intelligence forces. But what is significant here is the deployment of thousands of the regimes thugs to control the capitol." Barakat claims he had been leaking secret security information to opposition activists for some time, but was recently found out.
Liberia's President and Nobel winner says no to gay rights
In an extended interview with the Guardian, Nobel Peace Prize recipient and Liberian President Ellen Johnson Sirleaf said  that she would not support any efforts to decriminalize homosexuality. "I won't sign any law that has do with that area – none whatsoever. We like ourselves just the way we are. We've got certain values in our society that we'd like to preserve." In fact, Liberian lawmakers are currently  considering two measures that would expand the nation's anti-gay laws. One would make initiating same gender sexual relations a second degree felony, the other would make gay marriage punishable by as much as 10 years in jail.
Self-immolation in China sparks large protest
A self-immolation in northwest China turned into a protest on Saturday. Thousands of people turned out, making it the one of the largest gatherings in China's traditionally Tibetan areas since 2008. Shuk-Wah Chung reports from Beijing.
Sonam Thargyal (Sonam Dar-yay) was a 44-year-old father of three, a farmer and a close friend of a monk who set himself on fire earlier this week. On Saturday morning, Thargyal reportedly drank some kerosene, poured the rest over his body, then set himself on fire near a Tibetan cultural center in Tongren, a monastery town in Qinghai province, western China. Soon after, Buddhist monks carried his body to a monastery where funeral prayers were held. Before long, thousands of people alerted by cellphone and word of mouth started to gather, demanding freedom and calling for the return of the Dalai Lama. According to Tibetan activist groups, paramilitary police arrived at the scene but withdrew after a brief confrontation with the crowd. Thargyal is the 7th person since the beginning of the month to self immolate in protest of China's rule in the Tibetan region. At the recent annual National People's Congress Chinese President Hu Jintao pledged to improve quality of life in the Tibetan area, but also to "keep the guideline of the central authorities." Shuk-Wah Chung, FSRN, Beijing.
Convicted Nazi war criminal dies in Germany
Former Nazi death camp guard and retired US autoworker, John Demjanjuk died over the weekend in Germany. Demjanjuk was convicted in 2011 for his role in killing 28,000 Jews in death camps in Nazi-occupied Poland during World War 2. Cinnamon Nippard has more from Berlin.
Ninety-one year old Ukrainian-born Demjanjuk always denied the charges against him. He said he was drafted into the Soviet army and taken prisoner by the Germans. After his conviction last year, Demjanjuk was sentenced to five years in a German prison. He'd already spent two years in detention and was released due to infirmity pending appeal. He died in an old-aged home. The case drew a great deal of media attention for two reasons. First, because it is likely that his will be history's last Nazi trial. And second, because it was the first of its kind in which no evidence of a specific crime or victim was presented. Instead prosecutors proved that Demjanjuk was a guard at the Sobibor death camp, and after 20 years of legal action that was enough to convict him. According to Avi Benlolo, president of the Friends of Simon Wiesenthal Center for Holocaust Studies, the death of Demjanjuk's prompts reflection on the "hundreds of thousands" of people who participated in the Holocaust and remain unpunished. Cinnamon Nippard, FSRN, Berlin.
Amnesty Int'l says NATO hasn't investigated civilian deaths in Libyan air strikes
And according to a new report from Amnesty International, not only have NATO officials failed to investigate more than 50 civilian deaths caused by airstrikes in Libya, they haven't even tried to contact survivors of the victims. Of those killed– 16 were kids, 14 were women. NATO says it "deeply regrets any harm that may have been caused by those air strikes" but said it has no mandate to conduct activities  in the country after the October 2011 end of the operation.
FEATURES
More questions raised in US military massacre of Afghan civilians as suspect is moved to the US
The US military has identified Staff Sergeant Robert Bales of Norwood, Ohio as the man accused of killing Afghan civilians near his base in Kandahar in an attack one week ago. Bales has been moved back to the US, and is scheduled to meet with his lawyer for the first time today. But Afghans continue to raise questions about the investigation, with some suggesting there may be multiple US soldiers involved. Some are demanding Bales return to face justice in Afghanistan. FSRN's Alice Ollstein has more.
Palestinian political detainee enters fifth week of hunger strike
Palestinian political detainee Hana Ash-Shalabi entered her fifth week of a hunger strike today. Her lawyers said that she lost her ability to move and was unable to meet them on Sunday. Despite deteriorating health, she continues her protest against administrative detention and ill treatment of prisoners. FSRN's Ghassan Bannoura reports.
New York police meet renewed Occupy protests with violence, arrests
This weekend marked the 6th month anniversary of the Occupy movement, which started in lower Manhattan and swiftly spread across the US and the world. The movement succeeded in turning "the 99%" into a common term, and making corporate greed and income inequality a national conversation. Although many Occupy encampments are now gone, the movement continues to organize, holding actions, events and forums on housing, poverty, education, workers' rights and other inequalities. Many cities and police departments have used violence to evict encampments and respond to protests, and that was the case again over the weekend. In New York, activists convened at Zuccotti Square, site of Occupy Wall Street and the first Occupy encampment. But the rally grew tense, when a large police presence started arresting demonstrators. Video posted by We Are Change dot org shows a sea of police grabbing and pushing demonstrators as others shout, "Shame!" and capture the arrests with cell phone cameras. Later Saturday night, the violence continued. One video appears to show police slam a demonstrator in a glass door, shattering it. Other footage shows protesters yelling for medical attention after a woman in handcuffs, lying on the ground starts shaking in what observers described as a seizure. New York Police arrested more than 70 people, and Occupy Wall Street says some protesters are now camping at Union Square. Prior to the anniversary, police in St. Louis arrested more than a dozen Occupy activists gathered for a national conference. Participants there also accused police of using violence during the arrests.
Calls rise for arrest of Florida vigilante as 911 tapes reveal details of killing of unarmed teen, Trayvon Martin
Today, outside the Seminole County courthouse in Florida, students rallied to pressure the Attorney General to investigate the shooting death of an unarmed 17-year-old last month. More details have emerged of the February 26 killing of Trayvon Martin, who is black, following the release of 911 calls. The shooter George Zimmerman, told a 911 dispatcher that he thought Martin was "up to no good" and looked "real suspicious." He also cited the teen's race. The 911 dispatcher discouraged Zimmerman from getting out of his car to pursue Martin, but moments later witnesses describe a physical altercation and a voice is heard pleading for help. Then a gunshot rings out. Since the killing, family members have called for the arrest of Zimmerman, who has not been charged. The shooting raises issues about the police department in Seminole and also Florida's self-defense and firearms laws. For more, we're joined by Michael Williams, he's the president of the Black Law Students Association at Florida State University. His group has been calling for an investigation into the shooting.
Restaurant workers allege wage violations, racism against Darden Restaurant Group
Restaurant workers and their advocates are pushing for better conditions in a new campaign targeting Darden Restaurant Group, which owns the fining dining Capital Grille. We're going to take an in-depth look at this campaign in two cities this week, starting in Los Angeles. The "Dignity at Darden" campaign is headed by the workers advocacy group, Restaurants Opportunities Center United, or ROC-United. It coincides with a class action lawsuit filed by workers in New York, Chicago, Washington DC, Los Angeles and Miami. They say the company violated the Civil Rights Act, the federal Fair Labor Standards Act and state wage and hour laws. FSRN's Leilani Albano has more on the story.