December 10, 2012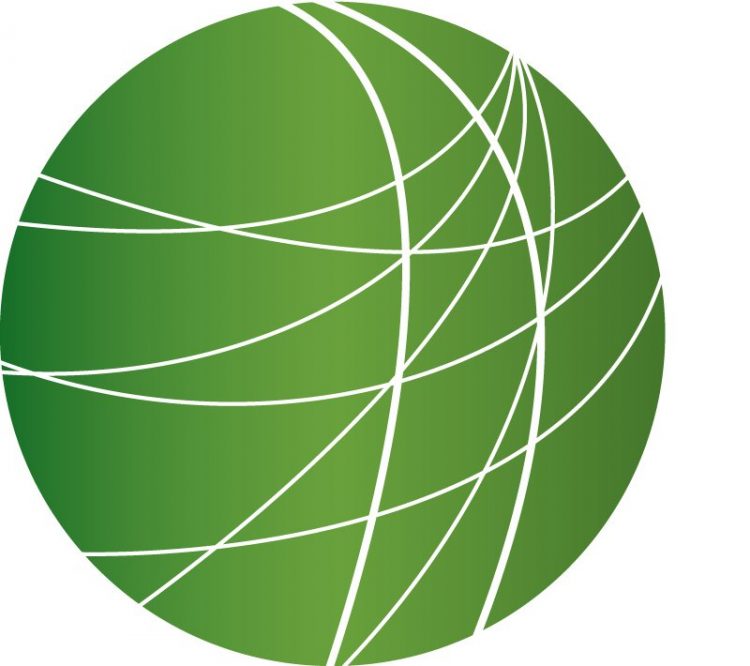 Activists challenge the constitutionality of the filibuster in federal court
Ahead of Michigan Right to Work vote, opponents fight to protect collective bargaining
In the UK, activists protest controversial mandatory work scheme
Immigrant rights advocates in Canada protest new legislation that could lock up more asylum seekers
HEADLINES
Drone casualties in Pakistan; civilians among the dead
There are conflicting reports today about who died in an apparent drone strike Sunday in Pakistan's tribal areas. Unnamed Pakistani intelligence officials say  the wife and son of Taliban commander Mohammad Ahmed al-Mansoor died along with him. But a Taliban commander says that the dead were all militant fighters. Al Mansoor was reportedly linked to another high level al Qaeda figure killed by drone fire late last week in the same area. Abdel Rehman al-Hussainan died Thursday. His wife also died, and his child was injured.
Incumbent President wins Ghana elections; opposition to file legal challenge
After weekend elections, the head of Ghana's main opposition New Patriot Party, or NPP, said today that they will challenge the results in court, citing voter fraud. Yesterday, the head of the country's electoral commission announced the official outcome. "Based on the results given, I declare John Dramani Mahama President-elect." According to election officials, National Democratic Congress  incumbent President Mahama won with almost 51 percent. About 48 percent voted for the opposition's NPP's Nana Akufo-Addo. Turnout was 80 percent. Voting was extended to Saturday after electronic fingerprint readers malfunctioned.
Egypt's military empowered to arrest civilians; Morsi rescinds power decree
In Egypt today,  the  military assumed partial control of security after President Mohamed Morsi issued an edit yesterday granting them power to arrest civilians. And State Councils judges have reversed course, now agreeing to monitor Saturday's  referendum on a proposed constitution, but only if officials prevent voter intimidation at polling sites and provide the judges  life insurance. They also want an end to the  Muslim Brotherhood-backed sit-in outside the Constitutional Court. Saturday, President Morsi canceled his controversial decree that placed him outside judicial reach and sparked deadly outrage. Today, Morsi canceled another decree, within hours of issuing it. This one hiked taxes on a variety of goods and services. More major protests are expected tomorrow.
India's Parliament raucously protests Walmart; calls for moratorium on opening to foreign retail
Protests erupted protest in India's parliament today when lawmakers discovered how much money Walmart spent on lobbying, some of which targeted opening the country's doors to foreign retail. Bismillah Geelani reports.
As soon as the Parliament convened today, opposition members in the upper house shouted demands for an inquiry into reports that Wal-Mart has spent huge money for getting access to India's retail markets. In quarterly reports required by the US, Walmart disclosed that since 2008 it has spent 25 million dollars on lobbying, including efforts to gain access to India's markets. In India, lobbying equals bribery and is illegal. Ravi Shankar Prasad is a senior leader with the main opposition Bharatiya Janata Party or BJP.  "This is a clear case of bribery and the government must now reveal who took this bribe. It's a very serious issue and puts a question mark on the entire process of opening up the retail sector." Last week, the Parliament approved  the government's controversial decision allowing foreign multinational companies to enter  India's retail sector. The opposition now wants a moratorium on that decision until a probe is completed. Bismillah Geelnai, FSRN, New Delhi.
16-year-old Tibetan school girl dies after self-immolation
A sixteen-year-old Tibetan girl died today after setting herself on fire. Wanchen Kyi was a middle school student in Qinghai, a northwestern province of China. Yesterday in Sichuan province, a Buddhist monk and his nephew were arrested – charged with "intentional homicide." According to state media, the two encouraged eight others to self-immolate in protest of Chinese rule and repression in Tibet.
Provincial Women's Affairs leader in Afghanistan assassinated
The acting director of Women's  Affairs for Afghanistan's Laghman province was assassinated today. Najiya Siddiqi  was shot outside her home as she left for work. Siddiqi took over the job in July after her predecessor, Hanifa Safi, was also assassinated.
Same sex weddings in Washington begin; hundreds of couples legally wed
During the last 24 hours in Washington State,  hundreds of same sex couples legally wed. Washington joins eight other states and the District of Columbia in recognizing same sex marriage. FSRN's Mark Taylor-Canfield reports from Seattle.
Governor Christine Gregoire says she was proud to sign the state's new marriage equality law. It's the first same sex marriage law in the nation to be passed by a state legislature and also approved by voters. Since December 6th, state officials have processed more than 1,000 new applications for marriage licenses. Yesterday 142 marriage ceremonies were held at Seattle's City Hall, and a major city-wide celebration was organized at the Paramount Theater. Mayor Mike McGinn and other local government officials gathered to support the newlyweds. Local court judges agreed to volunteer their services in communities all across the state to accommodate the hundreds of new marriage applicants. Last month voters in Washington, Maryland and Maine approved ballot measures recognizing same sex marriage. Washington will also recognize same sex unions registered in other states. Although the US federal government's Defense of Marriage Act outlaws gay marriage, last Friday the US Supreme Court agreed to hear two landmark cases involving marriage equality and claims of discrimination against same sex couples. Justices will likely hear the cases next March, with decisions expected in June. Mark Taylor-Canfield, FSRN Seattle.
FEATURES
Activists challenge the constitutionality of the filibuster in federal court
A coalition of activists and lawmakers are in federal court today, challenging the constitutionality of the filibuster. The case comes as a bill to reform the filibuster is gaining support in the Senate. But the US government wants the lawsuit thrown out, saying the plaintiffs have no standing to sue, and that the judicial branch would be encroaching on the Senate's powers if it struck the filibuster down. FSRN's Alice Ollstein was at the court in Washington, DC this morning, and brings us this report.
Ahead of Michigan Right to Work vote, opponents fight to protect collective bargaining
In Michigan, union members and their supporters continue to protest against the Workplace Equity and Fairness Act. It's a package of so-called Right to Work legislation that opponents say is politically motivated and will give corporations more power to silence workers. Governor Rick Snyder says the legislation is about workplace fairness and equity. As a prelude to larger union protests tomorrow, when lawmakers are expected to take up the bills again, this morning, nurses from the Michigan Nurses Association stood silent on the steps of the Capitol with duct tape covering their mouths. We spoke with Jeff Breslin, a Registered Nurse and the Association's President. He was at the protest.
In the UK, activists protest controversial mandatory work scheme
To cut its national debt, the UK government has pledged to reduce the amount it spends on the welfare state. Last week, Britain's equivalent of Treasury Secretary, Chancellor of the Exchequer, announced major cuts to benefits for the unemployed, the sick and people with disabilities. The Government is also trying to get people off benefits and back into work with a controversial series of mandatory work schemes, called Workfare. Since the schemes were introduced last year, tens of thousands of unemployed people have completed unpaid work placements for businesses and charities in return for their benefits. Over the weekend, anti-workfare protests were held in eight cities. FSRN's Tom Allan went to one and files this report.
Immigrant rights advocates in Canada protest new legislation that could lock up more asylum seekers
December 10th is International Human Rights Day. To mark the day, activists in Canada are holding actions across the country against immigration detention and prisons. They are calling attention to new legislation set to take effect this week which could lock up asylum-seekers in much higher numbers. FSRN's Aaron Lakoff brings us this report from Montreal.