August 21, 2012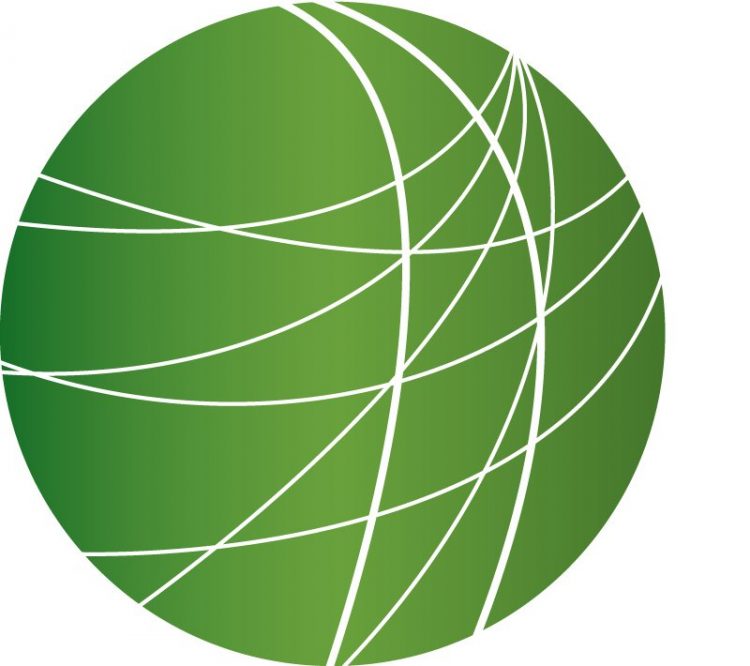 Republicans call for constitutional ban on abortion, restrictions to women's health care in party platform
Legal battles take fight over voter ID laws closer to election day
In swing state of Ohio, secretary of state moves to block early weekend voting
HEADLINES
Syrian official says Assad resignation not out of question; Japanese journalist killed
Violence in Syria continues. Dozens of people were found dead  today in the Damascus suburbs, dozens more in Aleppo where rebel fighters claim control of two-thirds of the city. Tension between Sunnis and Alawites in Lebanon erupted overnight, four people died in Tripoli. Lebanese troops fired on both sides – dozens more were injured. Russia's Foreign Minister Sergei Lavrov met in Moscow today with his Chinese counterpart and with Syrian Deputy Prime Minister Qadri Jamil, who said that while President Bashar al Assad's resignation will not be considered as a pre-requisite for negotiations, they are ready to "discuss the issue." And Japanese authorities confirmed today that 45-year-old journalist Mika Yamamoto was killed in Aleppo. Two of her colleagues are still missing.
India seeks source of social media content that furled fear; shutters nearly 250 websites
Authorities in India ordered another round of social media websites to go dark, blaming them for propagating rumors that incited thousands in the northeast to flee in fear. Shuriah Niazi reports.
India ordered social media websites including Facebook and Twitter today to remove "inflammatory" content it said helped spread rumors that caused an exodus of migrants from some Indian cities last week. After receiving threatening text messages and seeing what officials say were doctored images on the internet, thousands fled Mumbai, Bangalore and other cities. They fear retaliation for violence against Muslims in the remote tea-growing state of Assam  where almost 80 people have died in recent  clashes between indigenous people in Assam and Muslim settlers from neighboring Bangladesh. 300,000  have been displaced. Google and Facebook are cooperating with Indian investigators, who say that hate content was  uploaded from Pakistan. Meanwhile, Twitter may face legal action after failing to comply with a government order to censor hate content. Nearly 250 web pages with morphed images and videos displaying atrocities committed on Muslims were also blocked by the government. Shuriah Niazi, FSRN, Bhopal.
Shell millions funded human rights abuses in Nigeria
According to a report by UK  advocacy group, security spending by  multinational oil company Shell, fueled conflict and enabled systematic human rights abuses by government forces and armed militants. Sam Olukoya reports from Lagos.
Platform says between 2007 and 2009, Shell spent at least $383 million on security in Nigeria with a substantial amount of the money ending up in the hands of known human rights abusers in the country's volatile Niger Delta region. During the same period, hundreds of people were killed in the Niger Delta as security forces put down agitations against environmental pollution caused by western oil companies. The London based group, whose campaigns focus on the social, economic and environmental impacts of the global oil industry, says the information comes from Shell's security department and was leaked by an ex-Shell manager. The report says Shell paid many millions of dollars to government forces with a track record for corruption and creating instability across Nigeria. Further, they add that Shell appears to have spent even larger sums on pacifying militant groups, a practice that has worsened the violence in the oil  producing Niger Delta region. Sam Olukoya, FSRN, Lagos.
27,000 people killed in Mexico in 2010 as drug war rages; Caravan of Peace in El Paso
A caravan of victims of Mexico's drug war stops in El Paso today, directly across the border from the war-torn Ciudad Juarez. New homicide statistics show murders in Mexico reached a record high in 2011. Shannon Young reports.
Preliminary data released by Mexico's statistics bureau indicate more than 27 thousand people were murdered in Mexico during calendar year 2011. They new statistics are the closest thing reporters have to official data on the drug war's death toll last year. It's been eight months since a government agency here as released data tracking drug war murders. Even then, the data only covered murders through September 2011. While the statistics don't separate out homicides attributed to the drug war, the raw data shows spikes in the number of murders in states hardest hit by the multi-sided armed conflict. Topping the list  is Chihuahua, home to Ciudad Juárez. And while Mexico's murder capital has registered a recent decline in homicides, Chihuahua's 2011 murder rate was 9 times what it was in 2007. Other states registering sharp increases in homicides during the presidency of Felipe Calderon include Nuevo León, Durango, Guerrero, Jalisco, Sinaloa, Tamaulipas, and Veracruz. Shannon Young, FSRN, Oaxaca.
Court strikes down key elements of Alabama and Georgia anti-immigrant laws
Undocumented students hoping to start  school in Alabama will not have to fear deportation after the 11th Circuit U.S. Court of Appeals ruled that requiring papers would violate their constitutional right to education. The court also blocked an Alabama law that made it illegal to enter into contracts – like rental agreements – with anyone not documented.  Further, the Court overturned  Georgia's law that made it illegal to give anyone without documents a ride. But the Appeals Court did leave the "show me your papers" provision in place in both states, where opponents say it cannot be implemented without racial profiling.
FEATURES
Republicans call for constitutional ban on abortion, restrictions to women's health care in party platform
Today, Republicans ratified draft text for their party's policy that calls for a constitutional amendment and legislation that would ban abortion, including in the case of rape. The vote took place in Tampa, Florida where committee members are meeting ahead of the party's convention next week. The move comes as Republican leaders, including presidential candidate Mitt Romney and his running mate Paul Ryan, criticized Missouri Representative Todd Akin for using the term "legitimate rape" and proposing policy similar to the GOP platform. On Monday, President Barack Obama responded to Akin's comments: "Rape is rape and the idea that we should be parsing and qualifying and slicing what types of rape we're talking about doesn't make sense to the American people and certainly doesn't make sense to me. What I think these comments do underscore is why we shouldn't have a bunch of politicians, a majority of whom are men, making health care decisions on behalf of women." The Republican Party platform still needs to be adopted officially at the convention in Tampa, but support is expected. For more on the GOP position and what how it could affect health care for women, we go to Jodi Jacobson,  editor-in-chief for RH Reality Check, a news and analysis site on reproductive health, sex and justice.
Legal battles take fight over voter ID laws closer to election day
With the election just 12 weeks away, federal and state courts across the country are scrambling to resolve legal battles over voter ID laws in a number of states. Opponents say the laws could suppress turnout, including in key battleground districts, and disproportionately affect people of color, the elderly, students and low-income voters. FSRN's Alice Ollstein has more on this week's developments in key Voter ID cases.
In swing state of Ohio, secretary of state moves to block early weekend voting
Voting rights advocates are calling attention to another method that could disenfranchise voters – limiting early voting. In Ohio, the Republican secretary of State is threatening to fire two county election board officials for their attempts to allow early voting on weekends. Critics accuse republicans of implementing "Jim Crow" style policies in one the country's swing states. FSRN's Evan Davis has more.
Anti-gay law in Lebanon leads to forced anal examinations in police custody
Advocates are calling on Lebanon's government to reform a harsh law that's been used to prosecute LGBT residents. Article 534 of the country's penal code criminalizes "unnatural sexual intercourse," which advocates say has been used to target gays and lesbians. In July, authorities arrested 36 men at a cinema suspected of showing pornographic films and subjected them to anal examinations. Those exams, authorities said, were used to determine if they were guilty of violating Article 534. Such exams violate the medical principles of the World Medical Association and the UN. According to Human Rights Watch, it's the third raid in recent months. For more, we're joined by Ahmad Saleh, organizer with Helem, an LGBT advocacy group based in Lebanon. He joins us from Beirut.