March 2, 2012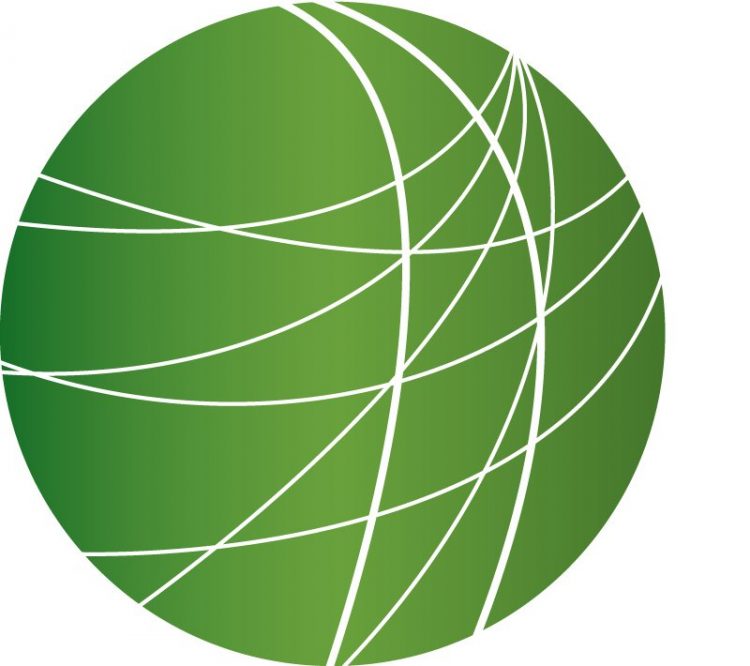 Aid blocked from reaching embattled Baba Amr neighborhood as protests erupt across Syria
In Russian province, Kaliningrad, views ahead of presidential election diverge from other cities
As Iran's opposition calls for boycott, election narrows to power struggle among conservatives
Civil rights groups challenge harsh immigration laws in Alabama and Georgia
Students and Brooklyn residents rally to defend access to education
In California, students and teachers protest budget cuts and tuition increases
HEADLINES
Dozens dead in Pakistan's tribal areas after fighting, bombs
Today in Pakistan, a mix of militant-on-militant and government-on-militant violence has left more than 50 people dead. FSRN's Rose Ketabchi reads for Gabe Matthews, who reports from the tribal areas.
Security forces in Pakistan's Tirah Valley attacked militant hideouts this morning, killing several people. Several soldiers died as well. The valley is a remote area in the Khyber Agency situated on the border with Afghanistan. It is now a hub of militant groups. In another attack, a suicide bomb detonated near a base of the Lashkar-e-Islam militant group, killing at least twenty people. Farhad Shinawari is journalist working for international media in Khyber Agency. Today, he received a call from the Tehrik-e-Taliban militant group saying revenge motivated the bombing. "I receive a call from the spokesman of Tehrik-e-Taliban Pakistan, who accepted responsibility for the attack. He said that the Lashkar-e-Islam militants killed their members last year, and so they targeted the base." Militant control of the area has rendered it out of reach for journalists. Approximately 6000 families have migrated to refugee camps near Peshawar since the military operation in the region began. For FSRN, I'm Rose Ketabchi reading for Gabe Matthews in Pakistan.
EU starts Serbia on membership process
The EU has granted Serbia candidate country status, one of the first steps towards entering the European bloc.  European Council President Herman Van Rompuy: "I hope it will encourage Serbia to undertake further efforts in order to meet the political and economic criteria for EU membership.  It is also my hope that Belgrade will continue to support regional cooperation and good neighborly relations in the western Balkans." Serbia's refusal to recognize an independent Kosovo is a major sticking point for the EU, which maintains more diplomatic progress must be made between the two before Serbia's candidacy can advance further.
Nigerian refugees flee violence in north
Thousands of people are in need of urgent shelter, food, water and medical assistance after fleeing Northern Nigeria for neighboring Niger and Chad. They've left their homes to escape clashes between Nigerian troops and members of the Islamist sect Boko Haram. FSRN's Sam Olukoya reports from Lagos.
The International Organization for Migration, or I-O-M, says those in urgent need of assistance include a large number of children between the ages of 6 and 14 who were not accompanied by their parents when they crossed the border. Many of these children are originally from Chad and were sent to Nigeria to study in Islamic schools. The Nigerian government says about 11,000 refugees have fled to Chad and Niger, which border Nigeria to the north. The influx of the refugees may worsen the food shortages the two countries are currently facing.  Both are still trying to cope with tens of thousands of refugees from Libya who fled over the past year during the popular uprising. Sam Olukoya, FSRN, Lagos.
South African youth leader expelled from ANC
The Youth League of South Africa's ruling African National Congress (ANC) is rallying behind its charismatic president Julius Malema today. The ANC kicked Malema out of the party this week.  But Youth leaders have hinted at possible protests and are meeting this weekend to plan their next move. FSRN's Davison Mudzingwa reports.
Julius Malema was dismissed from the party on Wednesday after he said the Youth League would help an opposition political party in neighbouring Botswana. Before running afoul of the ANC, the youth leader had been mentioned as a possible future President of South Africa. Malema maintains his expulsion was politically motivated, due to his calls for the nationalization of mines and land. In a television interview, Malema's predecessor and cabinet minister Fikile Mbalula said the move by his party was a mistake. "Julius's expulsion is nothing to be celebrated; it's tragic, politically, in my view, because in the history of our movement, since the formation of the youth league, there is no President of the youth league who was expelled."  Meanwhile, Malema is left with less than 12 days to appeal the expulsion. At this point it appears he will maintain the backing of the Youth League. Davison Mudzingwa, FSRN, Cape Town.
Maryland governor okays same-sex marriage bill
Maryland governor Martin O'Malley signed a law legalizing same-sex marriage in a ceremony last night. The governor has supported the law from the beginning, saying in a statement, "If there is a thread that unites the story of our people, it is the thread of human dignity." The law is ultimately expected to be decided by referendum vote in November.
Iowa's "Ag Gag" bill draws protest
Animal rights advocates wearing blindfolds and tape covering their mouths lined the steps of the Iowa Capitol yesterday.  They were protesting a bill that would criminalize undercover investigations into animal abuse on Iowa farms. The legislature sent the bill to the governor this week for final approval. FSRN's Joe Cadotte reports.
The protestors are encouraging Iowa Governor Terry Branstad to veto legislation known as the "Ag Gag" bill. If signed into the law, it would make it illegal for people to falsify job applications at Iowa farms in order to document animal abuse.  Vandhana Bala helps coordinate investigations of animal cruelty at farms around the nation. She says animals at some Iowa farms are often mutilated and crammed in cages so small they're unable to move. Bala says the "Ag Gag" bill would make it tough to document abuse. "This is extremely flawed and misdirected legislation which could set a very dangerous precedent nationwide by throwing the doors to industrial factory farming shut and allowing animal abuse, environmental violation, and food contamination issues flourish undetected, unchallenged, and unaddressed. This bill is truly very bad for consumers who want more, not less transparency in food production." Farm advocates say the bill will stop what they call "agricultural terrorism," in which they claim activists stage animal abuse. Bala says there are eight other states that have introduced "Ag Gag" bills since last year. Iowa's Governor has yet to comment on the issue. Joe Cadotte, FSRN, Des Moines.
FEATURES
Aid blocked from reaching embattled Baba Amr neighborhood as protests erupt across Syria
In Syria, the International Red Cross has said a convoy carrying vital supplies and medical personnel has been blocked by government forces from entering the Baba Amr neighborhood of Homs. Eyewitnesses describe a city devastated by four weeks of bombing and activists are warning of further arrests and attacks by security forces. Rebels from the Free Syrian Army, who pulled back from the area yesterday, described continued killings and torture of retreating forces, according to Reuters. In other parts of the country, protesters filled streets in Hama, Daraa, Deir al-Zor and districts in Damascus. Some video posted by activists appeared to show security forces firing on protesters. In the northern city of Idlib, crowds gathered to call for an end to the violence. For the latest we go to Wissam Tarif, the Arab Campaigner with AVAAZ. Activists from the organization were part of the rescue operation of western journalists from Homs in which at least 13 Syrian activists were killed. Tarif joins us from Beirut, Lebanon where he has been monitoring the day's events.
In Russian province, Kaliningrad, views ahead of presidential election diverge from other cities
Today, we continue our coverage of Sunday's presidential elections in Russia. Many expect that Vladimir Putin will be returned to the Kremlin for a third term as president, despite facing unprecedented street protests in recent months. The protesters are vowing to continue their campaign after the election unless Putin embraces political reform, something the 59-year-old former KGB spy has been reluctant to do. But he might find some lessons in the province of Kaliningrad, which by virtue of its history and geography is the country's most outward looking region. FSRN' s Karen Percy reports from what's considered Russia's most 'western' province, located on the Baltic Sea between Poland and Lithuania.
As Iran's opposition calls for boycott, election narrows to power struggle among conservatives
Iran is holding parliamentary elections today. They're the first elections since the disputed presidential poll of 2009 that gave rise to massive street protests that continued for months. Ahead of the voting, there's been concern about a stepped up repression on opposition voices. The reform movement has pledged a boycott, which has narrowed the voting to what amounts to a showdown between conservative forces in the country. For more, we're joined by Hadi Ghaemi, Exec Director, International Campaign for Human Rights in Iran. He joins us from New York.
Civil rights groups challenge harsh immigration laws in Alabama and Georgia
Immigrant and civil rights activists were in federal court Thursday, arguing against Georgia and Alabama's new immigration laws. Lawyers told a panel of judges that the laws encourage racial profiling and compromise public safety. But the judges won't rule on the controversial laws until the US Supreme Court issues a ruling on SB 1070, Arizona's immigration bill. While the constitutionality of the laws are being decided in the courts, they are already have an impact on communities. FSRN's Michael Lawson reports.
Students and Brooklyn residents rally to defend access to education
Across the country Thursday, students, teachers and education advocates held events to mark M1, a National Day of Action to Defend Education. Today we'll look at two of those actions, including a 99-mile-long march in California. But first we go to New York,  where Occupy Wall Street activists joined college and public school students. They rallied in solidarity with residents from a Brooklyn community fighting a charter school expansion into their neighborhood. FSRN's Jaisal Noor reports.
In California, students and teachers protest budget cuts and tuition increases
Across California, students and teachers also took part in education demonstrations, highlighting the impact of budget cuts and tuition increases. In the Bay Area, Occupy protesters joined education advocates, some of whom were departing on a 99 mile-long march from Berkeley to Sacramento. FSRN's Alex Kekauoha reports.