March 29, 2012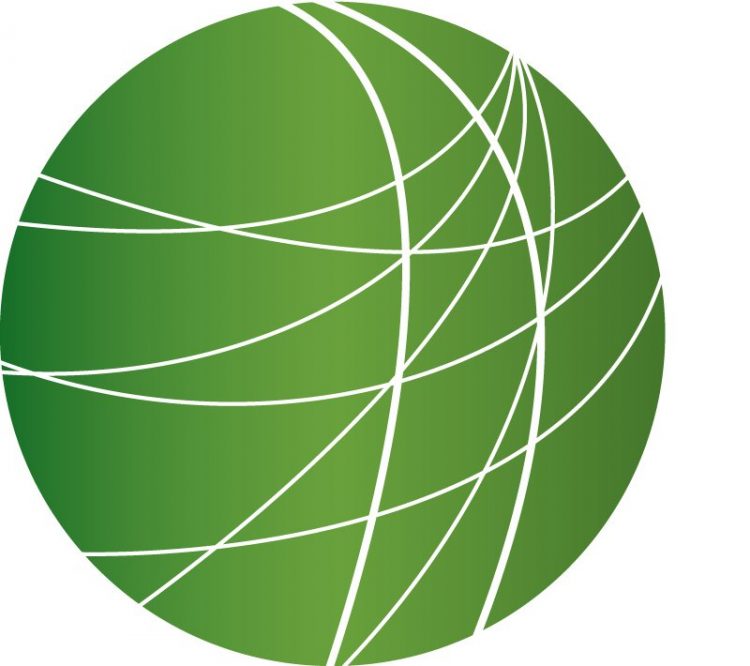 Congress debates competing budget proposals; House passes Republican-backed plan
Abusive conditions persist at detention facilities as lawmakers weigh reforms
Concern raised about southern California nuclear plant as details emerge of failed equipment
HEADLINES
Mali protesters block airport, diplomatic mission
Six West African heads of state have cancelled their trip to Mali as a result of protests today at the Bamako international airport. FSRN's Amadou Timbiné has more.
On Wednesday the regional organization, ECOWAS, decided to send six West African leaders to Mali to mediate the political situation in the country. Their primary aim was to end the coup. Failing to do so, they wanted the new government to transfer power to the chairman of the Parliament as required by now-suspended Constitution.
But these goals were put on hold as hundreds of young people who support the coup occupied the runway of the Bamako airport. The plane was not able to land, and was forced to turn around.
Today backers of the former government protested in the capital. Several people were injured in clashes with riot police.  Cars and other vehicles were burned. Amadou Timbiné, FSRN, Bamako

Covert US strikes in Yemen increase
A new report from the London-based Bureau of Investigative Journalism finds that US covert strikes in Yemen are happening at the same level as attacks in Pakistan. Chris Woods, with the Bureau, spoke to Al Jazeera.
"On one occasion when they killed 44 civilians just on one day and another occasion where they killed a deputy governor by mistake, we've seen enormous outpourings of anger on those occasions. When the deputy governor was killed in March 2010, local people actually rose up against the Yemen government."

The US has refused to acknowledge the attacks. The analysis finds that the US has launched between 26 and 44 strikes, killing as many as 516 militants and between 54 and 104 civilians.
Tampa proposes protest restrictions ahead of RNC
Thousands of protesters are expected to travel to Tampa for the Republican National Convention in August, and Tampa officials are planning ways to manage the influx of people. On Wednesday, Tampa's Mayor laid out his proposal and civil liberties advocates aren't happy. WMNF Community Radio's Seán Kinane reports for FSRN.
Mayor Bob Buckhorn has proposed a temporary ordinance that includes what he's calling a "Clean Zone" of about six square miles around downtown Tampa.  Any gathering of more than 50 people inside the Clean Zone would require a $50 "Public Gathering Permit," which is good for 60 minutes.  People would not be allowed to wear masks or carry certain weapons.  City parks would close at 3 in the morning, which could lead to confrontations between the police and protesters intent on camping overnight.
There would also be an "official Parade Route" and a free-speech zone, called a "Public Viewing Area."  In a statement, the city promises the Viewing Area will be "where protestors can be closest to the Tampa Bay Times Forum and the delegates."
But John Dingfelder, with the American Civil Liberties Union of Florida, is concerned about rights violations of protesters and even homeowners inside the Clean Zone who might want to place an oversized banner in their yard.

"If you put up a banner like that, no matter what it said, they could actually come and arrest you, on the spot, without any warning and without any due process, and take it down because you're violating this Clean Zone ordinance. And to me that's just silly."
Violating the temporary ordinance would lead to a fine of up to $500 or a prison term up to 60 days. The Mayor says there would be some flexibility when it comes to enforcement. The City Council will hold its first hearing on the proposal next week. Seán Kinane, FSRN, Tampa.
Occupy New Haven eviction reprieve extended
A federal judge in New Haven says he will make a decision soon about whether Occupy protesters can remain encamped on the New Haven Green. In the meantime, Occupy New Haven, one of the last Occupy groups nationwide still camping, has been granted an extension on its eviction date. FSRN's Melinda Tuhus reports.
The New Haven Green is not actually City property; instead five-self appointed Proprietors have passed down ownership of the land over the centuries, while allowing public access. But the city maintains the property on a day-to-day basis.  Occupy attorney Norm Pattis was in court Wednesday reviewing the history of the Proprietors and questioning whose regulations apply.  Plaintiff Ray Neal spoke after the hearing.

"The bottom line is I don't see how the city can rule on the Green when a hereditary group from the colonial times is actually in charge. That's un-American, right? At some point, if they can come together with a legitimate organization that controls the Green, I'll listen to them, but not five elitists who replace themselves, and first got started in 16…God knows when."
The Judge extended a temporary restraining order blocking eviction until April 9, but said he'd likely rule before that.  Melinda Tuhus, FSRN, New Haven.

Gulf coral death linked to Deepwater Horizon oil spill
Chemical analysis has now linked the BP Deepwater Horizon oil spill to the death of deep sea coral in the Gulf of Mexico.  In a study published this week in the Proceedings of the National Academy of Sciences, researchers analyzed samples from a coral colony about 7 miles from the oil well. The coral showed widespread signs of stress, and one researcher told the AP that the site was like a "graveyard of corals."
FEATURES
Congress debates competing budget proposals; House passes Republican-backed plan
A few hours after President Obama called for Congress to repeal tax breaks for big oil companies, the Senate voted down a bill that would have done just that. The proposal from New Jersey Democrat Robert Menendez would have prevented Exxon, Chevron, BP, Shell and ConocoPhillips from claiming several tax deductions.
And over in the House of Representatives the battle of the budgets continued from last night, with votes on several competing plans for the coming year. Proposals from Maryland Democrat Chris Van Hollen and the Congressional Progressive Caucus were voted down, while the Republican plan was approved. FSRN's Alice Ollstein has the details, in Washington, DC.
Abusive conditions persist at detention facilities as lawmakers weigh reforms
Republicans on a congressional committee are coming under criticism after titling a hearing on reforms to the country's detention facilities, Holiday on ICE. At Wednesday's hearing at the House Judiciary Committee, Congressmember Lamar Smith compared federal agents to a "concierge" and refused requests from Democrat committee members to change the title of the hearing, which refers to the Immigration and Customs Enforcement acronym. More than 33,000 are held at detention facilities daily, according to ICE. Some of those facilities have been under investigation for inadequate medical care, cases of sexual assault and other abuses.
Even as the US Congress debates how to treat thousands of immigrant detainees in various facilities across the country, a recent report about detention facilities in New Jersey reveals that the detainees are kept under harsh conditions, without proper food or water, and without access to lawyers. FSRN's Salim Rizvi has more.

Concern raised about southern California nuclear plant as details emerge of failed equipment
A nuclear power plant in Southern California remains shut down after new information has come out about equipment failures and possible radiation leaks. On Tuesday, the US Nuclear Regulatory Commission sent a letter to the company that operates the plant, Southern California Edison, prohibiting it from reopening and citing tubes that had been damaged. The San Onofre Power Plant is located in San Clemente between San Diego and Los Angeles and a report from Friends of the Earth details the potential dangers of putting the plant back online before a thorough investigation is made into what went wrong. The report also warns of similar risks at nuclear plants across the country.
For more, we're joined by Damon Moglen. He's the climate and energy project director at Friends of the Earth.

Rally on anniversary of Juan Francisco Sicilia death focuses on ending violence of Mexico's drug war
One year ago this week, 24-year-old Juan Francisco Sicilia was killed in the Mexican city of Cuernavaca, just one of tens of thousands killed in Mexico's militarized drug war.  But Juan Francisco's father, the well known poet, Javier Sicilia, refused to be silent.  Sicilia and other families of drug war victims launched a nationwide movement in March 2011.  On Wednesday, many of them gathered again in Cuernavaca's town square, to take stock of the past year, and chart a course forward for the 2012 election season and beyond.  FSRN's Andrew Stelzer has the story.