July 11, 2012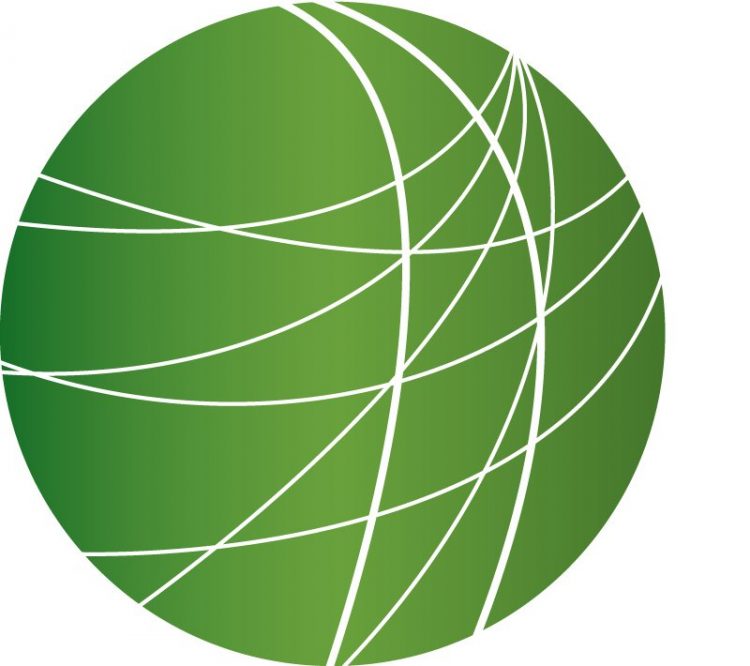 HEADLINES
Five more companies drop out of ALEC
Five more major US companies have broken off their membership with the American Legislative Exchange Council, or ALEC, the controversial corporate lobbying organization.  For decades, ALEC's members have collaborated to write business friendly model legislation on issues ranging from taxes to immigration, which often ends up passing in state legislatures across the country.  But citizen campaigns in opposition to ALEC's support of voter ID and stand your ground laws have caused more than 20 companies to break off their membership in the last few months. The latest are Best Buy, CVS, John Deere, Hewlett-Packard and Miller Coors.
Federal government will give health insurance to temporary firefighters
President Barack Obama is directing federal agencies to give part-time, temporary firefighters the option of buying federally backed health insurance. FSRN's Jim Pullen has the story.
With Colorado suffering the most destructive wildfire season in history, thousands of federal wildland firefighters are working without health insurance because they're classified as temporary, part time employees.   When twenty-nine year old hotshot firefighter Aaron Alpe got sick, he couldn't afford to go to the doctor.
"In would get bronchitis, my immune system, my body, would be broken down in October. It's a constant battle to get back in shape all winter, to get yourself ready in May for another fire season."
Alpe helped fellow firefighter John Lauer start an online petition asking the president to allow firefighters to buy into the federal employees health benefit plan. The petition has gathered more than 125000 signatures.
"Folks are just ecstatic. They can't even believe it. It's totally game changing in a lot of ways."
Alpe hopes that the firefighters will be able to buy the insurance by the end of this firefighting season.  Jim Pullen, FSRN, Boulder.
Two Shias killed in protests against Saudi Arabian government
The Saudi Arabian government says two people were killed following protests of the police shooting and arrest of a well-known Shia Cleric.  The July 8th arrest of Sheikh Nimr al-Nimr brought hundreds to the streets in the cities of Qatif and Awamiya, recorded in a cell phone video uploaded to YouTube. The Sheikh has called for the Shia dominated eastern provinces to succeed and become part of neighboring Bahrain.  The Saudi interior Ministry acknowledges that two men were killed, but says there was no confrontation between protestors and police.
Bolivia nationalizes silver mine run by Canadian company
The Bolivian government has seized a silver mine operated by a Canadian Corporation, after weeks of protests by local communities. Last week Quechua tribes held several mining company engineers hostage.  Bolivian President Evo Morales said taking back control of the mine was the only way to end the conflict, and that the company came to "loot our natural resources".  The South American Silver Corporation says they've invested 16 million dollars in the project, which they call  "One of the world's largest undeveloped silver, indium and gallium deposits," and that they will ask to be compensated for their loss.
ACLU sues L.A. Sheriff & DA over alleged cover-up of assaults on prisoners
Civil rights attorneys have filed a lawsuit against Los Angeles County Sheriff Lee Baca and County District Attorney Steve Cooley. The lawsuit alleges they've covered up details of Deputy assaults on prisoners in the County's troubled jail system.  FSRN's Dan Fritz reports.

This is just the latest blow to a county jail system that faces an FBI investigation, multiple lawsuits and scrutiny from lawmakers after allegations of routine Deputy violence and inhumane conditions surfaced in recent years.  Civil rights attorneys allege Sheriff Lee Baca has repeatedly suppressed Deputies' histories by not revealing previous assault cases, cases that followed certain patterns that may have indicated prisoner abuse. They also allege that District Attorney Steve Cooley, in a related operation, suppressed the Deputies' histories from the other side. Civil rights attorneys say thousands of cases may have been affected.  Mark Rosenbaum is Chief Counsel with the ACLU of Southern California.
"No one in this community can say with any certainty that over that 10 year period there has been such a thing as a single fair trial conducted within Los Angeles County."
A spokesman for Sheriff Baca said his office is still reviewing the lawsuit and they have done nothing illegal or inappropriate. A spokesman for District Attorney Steve Cooley called the lawsuit a "blatant attempt to mislead the public and the court" "by the ACLU, certain defense attorneys and two law professors." Dan Fritz, FSRN, Los Angeles.
Scranton city employees file suit against minimum wage paychecks
Workers in Scranton, Pennsylvania have filed several lawsuits against the city's Mayor, for refusing to pay them their actual wages, and instead reducing all city employees to minimum wage.  The financially struggling city has a $17 million budget deficit, and Mayor Chris Doherty said it wasn't possible to make Scranton's bi-monthly million-dollar payroll.  On July 6th, in defiance of a judicial order, all city employees received paychecks based on minimum wage salaries.  The lawsuits filed by police, firefighters, and Machinists and Aerospace Workers unions, call for back wages, claim the pay cut violated federal labor laws, and seek to have the city's mayor held in contempt of court.
FEATURES
Efforts to repeal, limit health care law intensify in Congress and states
On Capitol Hill, opposition to the Affordable Care Act continues as the House of Representatives takes up yet another bill today to repeal the law. The vote is the 31st aimed at undoing all or part of health care reform. House Republicans also introduced a parallel bill this week that would grant "religious or moral exemptions" to the law's full coverage of contraception. The legislative attack accompanies a push on the state level against the optional Medicaid expansion and insurance exchange provisions of the law, and repeated promises from presidential candidate Mitt Romney to toss out the law if elected. In Washington, FSRN's Alice Ollstein has more.
Farmers push for more federal support of organic and small-scale agriculture
As lawmakers in Washington, DC continue to debate the 2012 Farm Bill, small and organic farmers across the nation are hoping for a more level playing field. They're vying for a bigger share of federal dollars to help support a flourishing sector of the farming industry.  The Senate has already passed its version, and the house agriculture committee is working on their bill today. but sustainable farming activists say the bill shuts out small farmers, while favoring agribusiness. FSRN's Vic Bedoian reports from Fresno.
Green Party chooses Chery Honkala as VP candidate
Today, the Green Party chose its vice presidential candidate: anti-poverty advocate Cheri Honkala. Along with presidential candidate Dr. Jill Stein, she hopes to reinvigorate third party politics ahead of the official start to the Green Party convention tomorrow in Baltimore. FSRN's Michael Lawson reports.
Environmental groups file legal challenge to federal approval of Shell oil spill plan in Arctic
Drill rigs from Shell Oil are headed to the Arctic to begin exploratory drilling in the region. Local communities and environmentalists have raised concern about drilling in the harsh conditions of the Chukchi and Beaufort Sea, noting the possibility of extensive environmental and cultural damage in the event of a spill. Shell has repeatedly assured critics that it is prepared for such a spill, but On Tuesday, a coalition of groups filed a lawsuit challenging federal approval of Shell's oil spill response plan. Joining us for more is Dan Howells, deputy campaigns director of Greenpeace USA, one of the organizations that joined the lawsuit.
For a copy of the lawsuit: http://earthjustice.org/news/press/2012/shell-s-inadequate-oil-spill-response-plans-threaten-america-s-arctic