March 5, 2012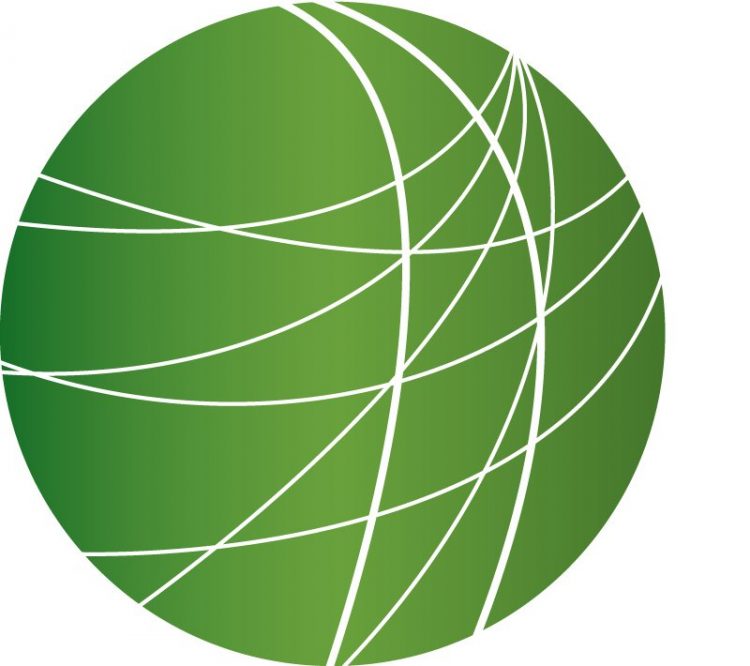 Protesters push for diplomacy on Iran as Obama meets with Netanyahu in Washington
Palestinian prisoner nears three weeks of hunger strike to protest captivity
BP settlement raises questions about damages from 2010 oil disaster
Wisconsin dairy farmer fights restrictions on raw milk distribution
HEADLINES
Russian police arrest hundreds at protests after elections
In Russia, Vladimir Putin's supporters say said that he won a third presidential term in the cleanest election in history. But election observers say otherwise and protests erupted. A block of opposition leaders were arrested today in Moscow, and in St. Petersburg a demonstration ended with violent police repression and hundreds arrested. Ekaterina Danilova reports.
Thousands gathered in Moscow for a sanctioned rally, where the losing presidential candidates and major opposition leaders addressed the crowd. Several people were reportedly arrested. The St. Petersburg city government did not permit a rally, but thousands gathered anyway, and the police were out in force. Dozens of people were arrested while shouted, "Shame!" Igor Andreiev is an opposition party member who attended today's protest. "I don't want to live on the rubble of Putin's vertical. That's why I am here. I am ashamed to die on the rubble of Putin's power." Activists plan to set up tents and occupy the square until Wednesday. About 150 people are still there as we go to press. Ekaterina Danilova, St. Petersburg, Russia.
Red Cross get aid to some part of Homs, but not worst hit areas
In Syria, The International Red Cross was able to deliver food rations and blankets to survivors in Homs today, but still cant go into the hardest hit areas – like Baba Amr. According to the ICRC, the area remains too dangerous, with mines in streets and booby traps in buildings. According to the Syrian Observatory for Human Rights, assaults continued in other parts of the country today – deaths were reported in Daraa, Idlib and Damascus. Hundreds of civilians were detained in the past two days including prominent Syrian journalist and blogger Rafaa Masri. And in Rastan, rebels say they drove back government forces yesterday, but then retreated to save civilian lives.
Protesters block tar sands equipment in Idaho, 2 arrested
Four protesters blocked a convoy of three giant Exxon-Mobil tar sands shipments in Moscow, Idaho last night. Two were arrested. Leigh Robartes has more.
High Court to hear more on US and international law violations abroad
The US Supreme Court called for more arguments today on a case they heard just last week about corporations and their responsibility for human rights abuses committed abroad. In Kiobel v. Royal Dutch Petroleum, justices want to hear more about whether US courts can even consider "violations of international law on foreign soil." The order follows a conference during which the justices took up a case against mining giant Rio Tinto, accused of causing the deaths of 15,000 people in Papua New Guinea. The Court will hear the new arguments this fall.
Street battles in northeastern Mexico
Major gunfights erupted in two northeastern Mexican cities last night. Shannon Young has more.
This is what Ciudad Victoria, the capital of the northern Mexican state of Tamaulipas, sounded like around 10:30pm Sunday night. Shortly before the firefight in Ciudad Victoria, social media users in Nuevo Laredo were sending out alerts about a shootout at the local Walmart. None of this, however, appears in the state's traditional media outlets. The bulk of information about the violence on the ground comes via social media posts, some of which can be hard to corroborate. Sunday's shootouts followed a military announcement regarding the death of the Zeta boss of Nuevo Laredo. The leader of the border city's dominant organized crime group was killed along with 12 other unidentified persons last Thursday in daylight shootouts which lasted hours and spanned from the border city's downtown area to one of its international bridges. Like Sunday's incidents, it was not reported by local media. Shannon Young, FSRN.
WEB EXTRA Snow complicates clean up efforts after extreme tornado outbreak
There's more snow in tornado ravaged parts of Kentucky and Indiana today that were hard hit in a massive two-day tornado outbreak. The snow is making recovery efforts more difficult – roads are slick and debris is invisible. Power and cell service remains down in large parts of Kentucky, and rescuers are still doing door to door checks. According to meteorologist and weather blogger Dr. Jeff Masters, the spate of tornadoes that began Friday was extreme. The parent thunderstorms that likely bore at least 81 tornadoes were propelled by 115 mile an hour jet stream winds. At least 39 people died, and millions more were affected.
FEATURES
Protesters push for diplomacy on Iran as Obama meets with Netanyahu in Washington
Iran's Interior Ministry announced today that voting in last Friday's parliamentary elections was high at 64 percent, though with no independent observers or opinion polls, the figure cannot be verified. Opposition figures had urged a boycott, and thus lost most of their seats. Iran's state media is reporting that conservative candidates opposed to President Mahmoud Ahmadinejad won most of the races —with several still up in the air until run-off elections in April. Recent remarks by Israeli and American officials condemning Iran's nuclear energy program were often cited by Iran's conservative candidates to drum up support ahead of the vote — and that rhetoric has taken center stage in Washington, D.C. As tens of thousands gather for the annual conference of the American Israel Public Affairs Committee or AIPAC, President Barack Obama hosted Israeli Prime Minister Benjamin Netanyahu at the White House this morning. The two leaders focused on the growing tension with Iran, while outside peace activists rallied. FSRN's Alice Ollstein has more, in Washington, D.C.
Palestinian prisoner nears three weeks of hunger strike to protest captivity
While the focus in Washington was on growing tensions with Iran, in the West Bank, Israeli troops shot and critically injured a Palestinian teen who was with a group throwing rocks at soldiers.  Nineteen-year-old Mohamed Abu Awwad was admitted into surgery after an Israeli soldier shot a tear gas bomb which hit him in the head today. The group of young men was marking the death of family members who were killed two years ago after their car was hit by an Israeli military vehicle. The military's use of firing tear gas canisters, sometimes at close range, has resulted in debilitating injuries and some deaths. and late last month, Israeli forces shot and killed a man in his early 20s, during clashes in which Palestinians were reportedly throwing rocks and firecrackers. As tensions continue on the streets, Palestinian Political Detainee Hana Ash-Shalabi enters her 19th day of hunger strike protesting her captivity by Israel. FSRN's Ghassan Bannoura has the latest.
BP settlement raises questions about damages from 2010 oil disaster
Share prices for oil giant BP reached their highest in a year today, after the company announced that it had reached a settlement with victims of the 2010 oil disaster in the Gulf of Mexico. The company said it reached the deal on Friday and it expects to approve claims of nearly $8 billion, but the case is far from over. Federal, state and local governments are not covered by the deal and some local residents and environmental groups have expressed concern about some of the settlement's details. For more, we're joined by Aaron Viles, deputy director with the Gulf Restoration Network. His organization was one of the first to bring attention to the fact that the spill was much larger than the company had disclosed. He joins us from New Orleans.
Wisconsin dairy farmer fights restrictions on raw milk distribution
Although Wisconsin is known as America's Dairyland, consumers and some farmers are fighting efforts to restrict the sales of some dairy products. The debate centers around raw milk, which some consumers say is a healthy option Unlike dozens of states which allow farmers to sell raw milk directly to consumers, Wisconsin's farmers face fines and imprisonment. But in the central Wisconsin town of Baraboo, a dairy farmer is going to court to defend what he says is his right to sell it.  FSRN's Molly Stentz reports.
Recognition of Northern California tribe opposed by those critical of potential casino
A Native American tribe in Northern California that was disbanded more than 50 years ago may have its tribal status restored. But opposition has lined up against the Mishewal-Wappo out of concern the tribe would build a casino in the San Francisco Bay Area. FSRN's Jacob Resneck reports.