March 21, 2012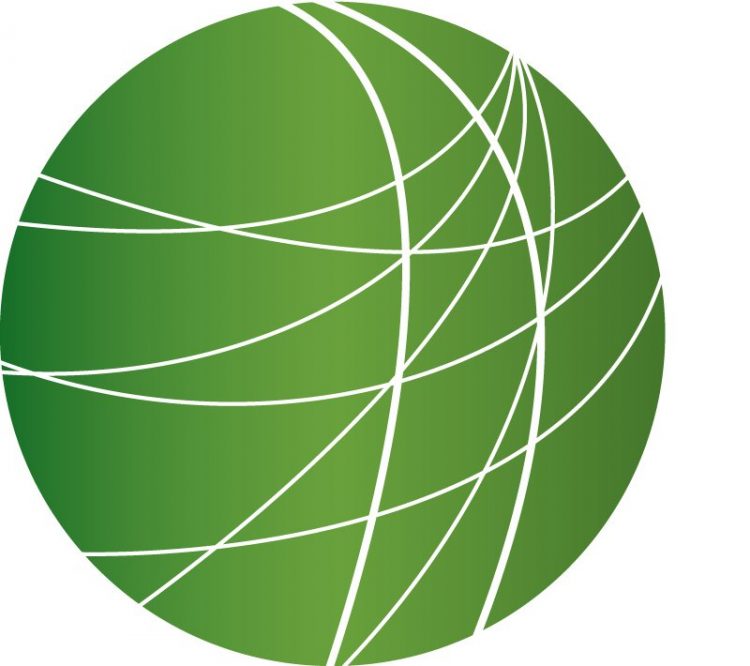 Experts warn against expanded drilling as political fix to energy prices
Pakistan's parliament considers ban on drone strikes, terms of NATO supply routes
Boko Haram targets Nigeria's schools, displacing thousands of children
Women in India master traditional farming and push for land rights
HEADLINES
Holiday celebrations cancelled amid violence in Turkey
Official celebrations of the Kurdish New Year festival of Newroz were cancelled today after violence erupted in several Turkish cities Tuesday. One police officer died of gunshot wounds, and a Kurdish politician and several demonstrators were badly injured. From Istanbul, FSRN's Hermione Gee reports.
Clashes between police and demonstrators began on Sunday in Istanbul and Diyarbakir, Turkey's largest Kurdish city.  Haci Zengin, a representative of the pro-Kurdish Peace and Democracy Party, or BDP, was killed after being hit on the head by a tear gas canister as police tried to disperse protesters.
The BDP had previously requested permission to hold Newroz celebrations in the two cities on Sunday, but government officials refused, saying that violence was more likely to occur if festivities took place over the weekend. All celebrations would have to be held on Wednesday, March 21st, they said, the official start of the festival.
BDP co-chair Selahattin Demirtas called on supporters to gather in Diyarbakir's main square on Sunday in defiance of the ban and asked police officers not to leave their stations. "The administrators cannot decide when people will celebrate a holiday," BDP Deputy Akat Ata said via Twitter.
In raids across the country ahead of this week's celebrations, police found Molotov cocktails and plastic explosives, evidence, they say, that the armed Kurdish group the PKK is planning attacks on the country during the spring festival.  Around 90 people have been arrested. Hermione Gee, FSRN, Istanbul.
Security Council supports Annan plan for Syrian political transition
The UN Security Council today adopted a presidential statement that unanimously backs the 6-point plan proposed by Kofi Annan, the Joint UN-Arab League Special Envoy for Syria. The Council says the plan works to "facilitate a Syrian-led political transition," secure humanitarian access and obtain a UN "supervised cessation of armed violence in all its forms by all parties."  The Security Council presidential statement also says "further steps" will be taken if progress is not made. UK ambassador Mark Lyall Grant is current Security Council President.
"This send precisely the strong and united message to the Syrian government and all other actors in Syria that they need to respond and respond quickly and immediately to the 6 point plan that is being presented by Mr. Kofi Annan."
Today's Presidential Statement comes after Russia and China twice vetoed resolutions condemning Syria. Presidential statements become part of the Security Council's permanent record, but unlike resolutions are not legally binding.
Myanmar invites in international election monitors
The government of Myanmar says it will allow US, European Union, and Southeast Asian election monitors in to observe the coming national elections in April. Pro-democracy advocate Aung San Suu Kyi is on the ballot, seeking a seat in Parliament.
The announcement comes as Human Rights Watch released a report saying the government is blocking international humanitarian aid to 75,000 ethnic Kachin people who have been displaced. The government has been fighting Kachin rebels since last summer. The human rights group says government troops have destroyed Kachin villages, tortured civilians and raped women during the conflict. HRW says the Kachin rebels are using child soldiers.
Palestinian hunger striker transferred to hospital
Palestinian hunger striking political prisoner Hana Ash-Shalabi was moved to a hospital late last night. Her lawyers warned that she may die. FSRN's Ghassan Bannoura reports from the West Bank.
Officials moved Hana Ash-Shalabi to a hospital in Kfar Saba after a sharp deterioration in her health. Ash-Shalabi has been on hunger strike for 35 days. She's protesting ill-treatment and the Israeli use of administrative detention, which allows prisoners to be detained without charges for many years.
Ash-Shalabi was hospitalized after she was examined by a Physicians for Human Rights medical team. Her lawyers said the doctors had to wait three hours before being allowed to see their patient. Moreover, her family has not been allowed to visit. Ammar is Ash-Shalabi's brother:
"Her health condition is so bad; the army is still refusing to allow us to visit her, at this point we call upon everyone to get us permission to see her."
Palestinian officials say 50 other prisoners have joined the hunger strike. Prisoners announced they will escalate their protest in April, with 4500 political detainees planning a general hunger strike and boycotting the military court system.  Ghassan Bannoura, FSRN, Bethlehem.
Supreme Court hears free speech case
And finally the US Supreme Court heard arguments today about whether a citizen can file a lawsuit against the Secret Service claiming a violation of First Amendment Rights. In 2006, Steven Howards approached then Vice President Dick Cheney and told him the war in Iraq was "disgusting." He then touched Cheney and walked away. A Secret Service agent arrested Howards for assault. Charges were later dropped. The justices today were hesitant to restrict the powers of the Secret Service to protect high-ranking officials. But Scotusblog says they were debating whether similar shields against lawsuits should be extended to all police as well.
FEATURES
Experts warn against expanded drilling as political fix to energy prices
Rising gas prices are fueling a political blame game in Washington, with Democrats pointing to Wall Street speculation run amok, and Republicans calling for less regulation and more oil drilling. But as politicians and corporations push for new drilling permits in the Arctic and the Gulf Coast, some experts say more domestic drilling would not only be ineffective, but dangerous. FSRN's Alice Ollstein reports from Capitol Hill.
Pakistan's parliament considers ban on drone strikes, setting terms of NATO supply routes
Pakistan's parliament is taking up the issue of strained ties with the US. A committee presented recommendations to lawmakers on Tuesday, including calling for an end to US drone attacks on Pakistan's soil and a formal apology for a NATO strike along the Pakistan-Afghan border last year which killed 24 Pakistani soldiers.
Another issue on the table is the reopening of NATO supply routes into Afghanistan, which were closed by the government after the deadly strike in November 2011.
In January President Obama signed into law a defense spending bill that authorizes more than $1 billion in military aid to Pakistan, though it suspends some 60 percent of those funds pending a review.
For more, we're joined by Umar Farooq. He's a freelance journalist based in New York.

Boko Haram targets Nigeria's schools, displacing thousands of children
In Nigeria, the Islamist group Boko Haram has pulled out of talks with the government that were intended to put to an end to a series of deadly attacks. The group is fighting for the imposition of Islamic law in Nigeria and is responsible for a spate of suicide bombings in the country. But the announcement on Tuesday by a spokesperson from the group comes in the early stages of peace talks that had already shown signs of falling apart.
Boko Haram is also engaging in a new tactic – blowing up schools. Thousands of children in North Eastern Nigeria have been forced out of school following these attacks. FSRN's Sam Olukoya has more.

Women in India master traditional farming and push for land rights
In countries around the world, Farming has been traditionally dominated by men. That was the case in India. But, a group of women in Patna district, the capital of Bihar have mastered the art of traditional farming. The women have also formed a collective, and take care of everything that was previously only done by men in the village, including plowing, transplanting, weeding, irrigating and harvesting. In addition to becoming master farmers, these women are also leading a land rights movement. FSRN's Prabhakar Mani Tewari  has more.