October 1, 2012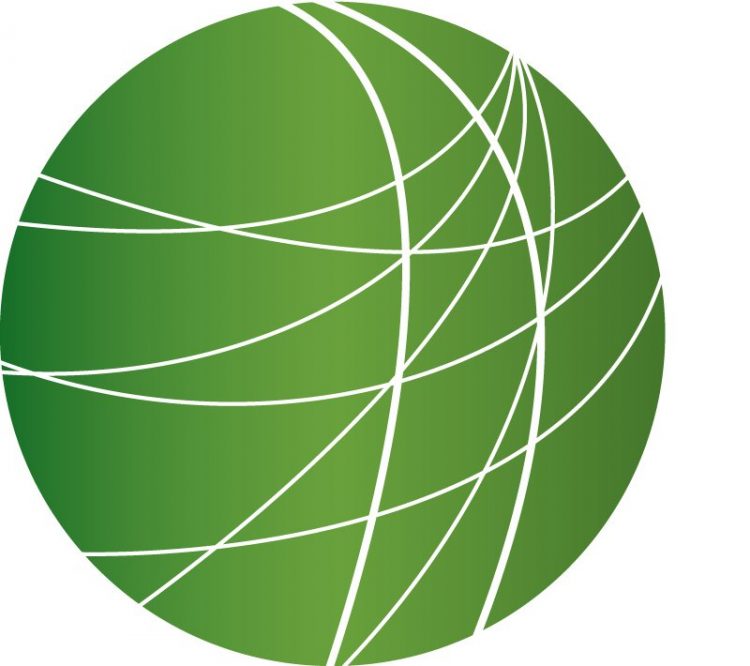 US Supreme Court weighs responsibility of corporations abroad in Kiobel vs. Royal Dutch Petroleum
Supreme Court ruling in Kiobel case could affect Indonesia human rights suit against ExxonMobil
Labor advocates call on Mexican government to protect guest workers at Walmart suppliers
Iran court convicts Reuters bureau chief on propaganda-related offenses
As Pussy Riot appeal is delayed, supporters decry restriction on social expression in Russia
HEADLINES
2000 plus US service members have died in Afghanistan since war began in 2001
Another US soldier died in Afghanistan over the weekend. The Associated Press says it's the 2000th member of the US military to die in the longest war in US history. The attack happened at a check point but reports conflict about the details. The number of civilians killed in the eleven year war is not known, but most estimates say at least 20,000 have died. In October 2001, the US led a coalition force to Afghanistan to oust the Taliban and rout al Qaeda. The US still almost 70,000 service members in the country, along with their coalition colleagues and contractors.
Violence continues in Iraq; attacks on Shia continue to undermine stability
In Iraq, another series of bombs killed at least 26 people yesterday, bringing the total dead there in September to 365. The attacks struck Shiite targets, and according to Hakim al-Zamili, a Shia member of parliament the situation in Iraq is still unstable and shows that "security forces are still unqualified to deal with the terrorists."
California Gov. signs and vetoes; gay rights activists pleased but immigrant advocates let down
California Governor Jerry Brown was busy signing laws this weekend, including a measure that bans so-called treatment for gay kids that tries to make them straight. He also signed a bill that gives juvenile offenders sentenced to life without parole another chance at freedom. And he gave the okay to driver's licenses for undocumented youth. But he wielded the veto pen as well, and immigrant rights activists say two of their top priorities were blocked. KPFA's Christopher Martinez explains.
Immigrant rights activists collected petitions, held prayer vigils, and sent flowers to California Governor Jerry Brown, urging him to sign a pair of measures limiting deportations and granting basic workers rights to house-keepers and other domestic workers. But late Sunday, Brown vetoed both measures.The bills were a top priority for the California Immigrant Policy Center. Rayshma Shamasunder, director of the CIPC, is extremely disappointed. "This was Governor Brown's opportunity to be a champion, for California to be a leader, instead he's failed us, instead thousands of families will continue to be separated, immigrants deported. Domestic workers won't have access to the types of labor protections most workers enjoy."  The Domestic Workers Bill of Rights would have given California's 200,000 domestic workers, most of them immigrant women, the right to over-time pay and rest and meal breaks. It's similar to a measure recently enacted in New York State. The other bill, called the Trust Act, would have limited local police participation in the "Secure Communities" a federal program that's led to the deportation of almost 80,000 undocumented Californians. Activists say they'll continue the struggle, in the legislature and in the courts. Christopher Martinez, FSRN, Berkeley.
Buddhist temples in Bangladesh destroyed by rioters after anti-Muslin Facebook posting
Security forces patrol a Bangladesh village today, after weekend rioters burned down at least 13 Buddhist temples and monasteries, along with dozens of houses. The violence started after a picture of a burnt Koran appeared on Facebook. Prabhakar Mani Tewari reports.

Police have arrested more than 150 people, and are looking for 1500 more in connection with the violence and arson in two districts. On Saturday Muslims, already angry over an anti-Islam film made in the United States, attacked a Buddhist-majority village in Cox's Bazaar .They ransacked homes and torched Buddhist monasteries and temples. The violence later spread to neighboring Chittagong district and continued through the night, until security forces reached the area early Sunday. Buddhists staged a silent protest in the capital, Dhaka, on Sunday afternoon. A heavy contingent of security forces is now patrolling and public gatherings have been banned in the Buddhist-dominated areas. Senior officials say the man who posted the image that started the violence has been detained and is in protective custody. Prabhakar Mani Tewari, FSRN.

Chicago protesters call for more jobs for Blacks
Hundreds of protesters marched in Chicago yesterday, calling for more jobs for blacks. The rally was called by prominent black Chicago businessman, 87-year-old Ed Gardner, who stopped work at the same job site last week after he drove by and saw no black workers. A few marchers spoke to Chicago's CBS2 News. "We [are] concerned about black people working, not necessarily minorities. Minorities have they jobs, the black people don't." "This may be ground breaking because you have a retired senator, you have retired judges, you have the president of Chicago State University, you have black millionaires …" "It's a shame that an 87-year-old man had to stop his car and come out here to protests this." Chicago Mayor Rahm Emanuel says the city has strict hiring rules and they must be enforced, the company said there were no black union cement layers available for hire.
FEATURES
US Supreme Court weighs responsibility of corporations abroad in Kiobel vs. Royal Dutch Petroleum
The US Supreme Court heard oral arguments today to answer a basic question: should corporations operating in the U.S. be liable for human rights violations committed overseas? The outcome of Kiobel  vs. Royal Dutch Petroleum could determine whether other corporations around the world can be held accountable under a 200-year-old, law called the Alien Tort Statute. FSRN's Alice Ollstein was in the courtroom this morning, and files this report.
Supreme Court ruling in Kiobel case could affect Indonesia human rights suit against ExxonMobil
The results of Kiobel vs. Royal Dutch Petroleum could have major implications for other multinational corporations accused of complicity in human rights violations and for the victims who have been seeking justice. One of those cases centers on ExxonMobil, the world's largest private oil company and accounts of a handful of villagers in the Indonesian province of Aceh. Emily Johnson has more from the rice fields of Aceh.
This report was produced with the support of the media NGO Project Word with reporting and production assistance from Mia Lobel, Hannah Rappleye, Lisa Riordan Seville, and Laird Townsend. Orlando de Guzman provided sound for this story. For additional reporting on this story, visit www.projectword.org/aceh.
Labor advocates call on Mexican government to protect guest workers at Walmart suppliers
Workers rights advocates and labor leaders from the US are in Mexico to call on the government to step up efforts to prevent forced labor in Walmart's US supply chain. In June, Mexican guest workers exposed poor conditions at a Walmart seafood supplier in Louisiana. Workers said they were forced to work 24-hour shifts and were threatened with beatings. In response, Walmart suspended ties to the supplier, pending an internal investigation. But the National Guestworker Alliance says it has "preliminary evidence" of labor violations at 12 other Walmart suppliers that rely heavily on guest workers, many of whom are from Mexico. The facilities are located in states across the US, including Mississippi, Georgia, Virginia, Texas, and California.
For more, we joined by Valeria Scorza, deputy director of the Project of Economic,  Social, and Cultural Rights, or ProDESC, a civil society organization in Mexico. She joins us from Mexico City.
Iran court convicts Reuters bureau chief on propaganda-related offenses
The bureau chief in Tehran for the news agency Reuters is facing a court sentence this week over so-called propaganda-related offenses for a headline posted earlier this year. According to the AP, Parisa Hafezi, who is an Iranian citizen, was convicted Sunday by a special media court in Iran. At issue is a headline for a video Reuters posted in February that initially described a group of women in martial arts training as "assassins." After the story, the Iranian government suspended the Reuters bureau in Tehran and most of the staff left the country. But Hafezi was not allowed to leave, according to the AP.
In October 2011, FSRN sat down with Hafezi in Los Angeles, when she was visiting to receive a Courage in Journalism Award from the International Women's Media Foundation. She began by answering why she stayed in Iran following the 2009 protests, even after she and her staff came under increasing pressure.

"Because this is my job. Our job is not to run away or to flee the pressure. Our job is to remain there, find the way to report correctly. That's what I believe and I have always believed in so that's why I chose to stay and I prefer to be there and to experience that pressure but to report correctly."
In early 2010, during a time when reform leaders called for anti-government protests to restart, Hafezi was abducted, detained and faced interrogation. She described what she sees as the role of an independent media in Iran.

"Our job is to report impartially. Our job is to understand the facts and reflect it and convey that message to the world without being afraid of the pressures that we get. This is our job and we are doing that, me and many of my colleagues in Iran that chose to stay in Iran."
That's Parisa Hafezi, Reuters bureau chief for Iran, speaking to FSRN October 2011. On Sunday, Hafezi was convicted in a media court in Iran.
The Committee to Protect Journalists lists Iran as one of the top censored countries for media in the world. As of December 2011, 42 journalists were held in custody, the highest documented by the organization in the world.
As Pussy Riot appeal is delayed, supporters decry restriction on social expression in Russia
In Russia, a scheduled appeal hearing for three members of the feminist punk band Pussy Riot was postponed today, after one of the defendants refused the representation of her lawyers. The move was unexpected, and the reasons for the refusal are unclear. Out in the streets, supporters gathered for a global day of action in support of the band members, who were sentenced in August to two years in jail. The Pussy Riot case is leading to legal efforts to further restrict social freedoms in Russia, in an effort some call dangerous. FSRN's Ekaterina Danilova reports.