March 22, 2012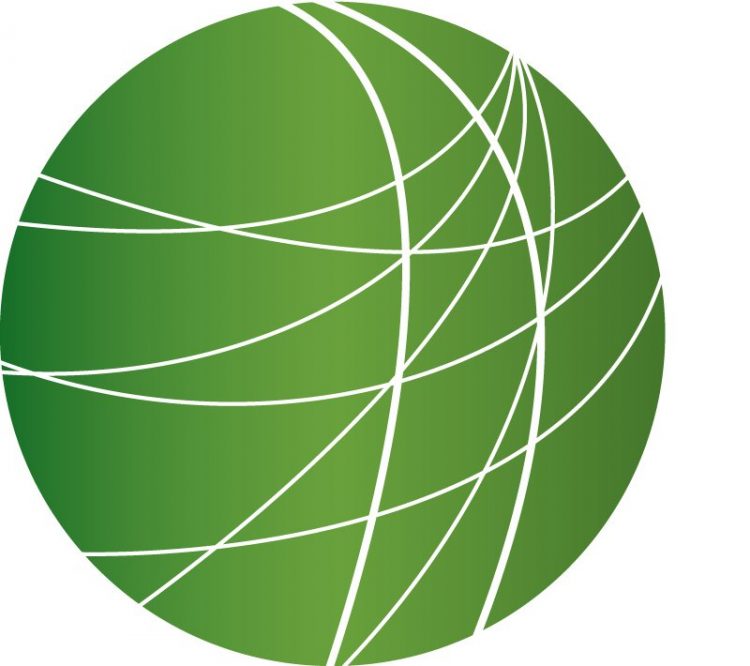 Oklahoma residents warn of environmental and cultural damage as President Obama urges approval of gas pipeline
FCC opens up more space for low-power FM stations
Argentina's Supreme Court sets off debate after ruling woman can get abortion in case of rape
Students in Saudi Arabia protest conditions at university
HEADLINES
Military seizes Mali's civilian government in coup
Military forces in Mali have seized power of the government.  FSRN reporter Amadou Timbine is in Bamako.  He says the coup happened last night amid a gunfight between mutineers and military loyal to President Amadou Toumani Toure. Toure has now been arrested, and Bamako is calm once again, but heavily armed soldiers are still in the streets. Officers in the military made the announcement over state television. "We have no intention of confiscating power and we solemnly promise to hand over power to a democratically elected president as soon as national unity and the country's territorial integrity is restored.  The country is going through a critical time, so, we call on the people for reconciliation and forgiveness." The military is angry about the government's handling of a Tuareg rebellion in the northern part of the country.
Indigenous leaders end anti-mining march in Ecuador's capital
Indigenous protesters in Ecuador have reached Quito, the capital city, after a two-week march across the country. Representatives of Andean and Amazonian nationalities are protesting against the government's new mining and oil projects – and for their right to protect the environment. Irene Caselli reports for FSRN.

Representatives of Ecuador's fourteen indigenous nationalities reached the outskirts of Quito on Wednesday wearing their traditional feathers and weapons. In early March the government signed a 1.4 billion dollar contract to build Ecuador's first large-scale mine.  Another billion-dollar mine contract is expected to be signed soon.  The government says the projects will create thousands of news jobs. But protesters are worried the mines will pollute their land and rivers. Delfin Tenesaca is one of the organizers. "This is not development, it's counter-development. We don't know where we'll get our water from in our communities.  We don't know where we will find things to eat – if we destroy our environment." Government representatives are due to meet protesters on Thursday afternoon.  Irene Caselli, FSRN, Quito.
After Trayvon Martin killing, city leaders vote "no confidence" for police chief
Bill Lee, the police chief of Sanford, Florida announced today he will temporarily step down from his post, according to state media outlets.  This comes after City Commissioners last night passed a "no confidence" vote for the chief.  Lee has defended the department's decision not to arrest George Zimmerman, the man who shot and killed an unarmed black teen walking in a gated community. The family of Trayvon Martin and community activists all over the country have called for Zimmerman's arrest. People are mobilizing around the incident. "Trayvon Martin was you. Trayvon Martin did matter. I just want New York to know that we aren't going to stop until we get justice for Trayvon." That was Tracy Martin, Trayvon's father. He spoke to activists and the press late yesterday at the so-called "Million Hoodie March" in New York City.  About 2000 people joined the demonstration. The US Justice Department is reviewing the case.
Vermont nuclear plant now operating without state license
Vermont Yankee Nuclear Power Plant entered uncharted territory today, as its operations continued even after its state license expired.  The 40-year-old plant has received a 20-year license extension from the federal Nuclear Regulatory Commission, but Vermont's attempts to shut down the plant have landed the state in court with the plant's owner, Entergy Nuclear.  Demonstrations marked the end of the plant's legal operation yesterday, and activists began a campaign of direct action today. FSRN's Carl Etnier has the story.
While a Federal Court decision in January made it more difficult for the state to shut down Vermont Yankee, the nuclear power plant still requires a license from the state Public Service Board to continue operating – a license the plant doesn't have. The federal decision in January is under appeal, and two appeals of the plant's federal license are pending.  Meanwhile, activists staged a retirement party Wednesday for the plant that refuses to retire.  Debra Stoleroff, with the Vermont Yankee Decommissioning Alliance, cut and served a chocolate retirement cake for the plant. "We're sending it off in good style." Direct action is occurring today both at the Vermont Yankee site in southern Vermont and at an Entergy office in White Plains, New York and corporate headquarters in New Orleans. Near the reactor site, activists estimated that 1000 people had massed by 1 pm. Carl Etnier, FSRN, Montpelier, Vermont.
LA Cannabis dispensary workers unionize
Cannabis dispensaries have been described as one of the newest sectors of the health care industry.  Today Los Angeles dispensary workers announced they are unionizing. FSRN's Lena Nozizwe reports.
The same union that represents grocery store clerks will be representing workers at Los Angeles medical marijuana dispensaries. Mike Shimpock is spokesperson for United Food and Commercial Workers Local 770. He said the union only represents workers employed by legitimate businesses, and that dispensaries are no different. "It is also our opinion that this is a place for people who are sick to get their medicine. Whether they get their medicine at legitimate legal cannabis dispensaries or at some point from pharmacies, we also represent pharmacists. The dispensaries, in one way or another, are here to stay." Shimpock says unionization will bring better training, less turnover, and more stability to this newly-minted sector of the health care industry. There are as many as 900 medical marijuana dispensaries LA County.  Lena Nozizwe, FSRN, Los Angeles.
FEATURES
Oklahoma residents warn of environmental and cultural damage as President Obama urges approval of gas pipeline
President Obama gave his blessing to the southern leg of the Keystone XL pipeline today, which would stretch from Oklahoma to Gulf Coast refineries. But indigenous and environmental groups are protesting—saying the project threatens the air and water as well as native burial sites. FSRN's Alice Ollstein has more.
FCC opens up more space for low-power FM stations
The Federal Communications Commission approved a rule this week that will boost the number of low-power radio stations around the country.  The decision implements a key provision of the Local Community Radio Act, a law Congress approved in 2010 that removed restrictions on creating more low-power local stations. It took about 10 years of community advocacy to pass the bill, which the corporate broadcast lobby opposed. Monday's decision affects thousands of applications for "translators"– which repeat programming from large stations usually outside of the community, sometimes far away. Some media corporations apply for dozens of translators to rebroadcast their material, decreasing the diversity of voices on the airwaves. Brandy Doyle is with the Prometheus Radio Project, a group that pushed for passage of the Local Community Radio act. She said this vote shifts the balance of who dominates the national airwaves.
DOYLE: If the FCC hadn't dismissed all of these applications, then translators would have filled up all the available frequencies. So they dismissed them in order to make room for new low-power FM stations for local groups who want to play local news and information, who want to have local music and artists on, and use their own airwaves for news that's relevant to their communities.
Following this week's announcement, locally-based non-profit organizations can apply starting this fall to create radio stations that will broadcast three to five miles in any direction. Doyle says this will especially help outreach and education in marginalized communities.
DOYLE: Consolidation in commercial media ownership has really left most communities with fewer and fewer options for news of any kind, much less a diversity of viewpoints in the news. And it certainly doesn't meet the needs of people who speak languages other than English, for working people, for women. So the chance for us to tell our own stories and be able to use local airwaves for local needs is really important—not just in getting informed but in developing solutions on the ground.
Many immigrant rights groups have expressed interest in creating radio stations to spread information and better mobilize their urban communities—including Puente in Arizona, which has been organizing against the anti-immigrant law SB1070, and the Somali-American Community in Minneapolis.
Argentina's Supreme Court sets off debate after ruling woman can get abortion in case of rape
Last week, the Argentine supreme court reached a groundbreaking—and unanimous—decision that it is not illegal for a woman who has been raped to get an abortion, and she doesn't need prior judicial consent to do so. The decision has both the argentine catholic church and abortion activists hard at work: the church is seeking to overturn the decision, and the abortion activists want to use it as momentum to legalize all abortions. FSRN's Eilís O'neill reports.
Students in Saudi Arabia protest conditions at university
As protests across the Middle East have gotten headlines – from Egypt to Yemen, Tunisia to Syria – unrest in Saudi Arabia, though on a much smaller scale, has attracted much less attention. That changed earlier this month, when dozens of students at King Khaled University in the south of the country were injured as they protested conditions at the school.   According to Arab Network for Human Rights Information, protests have also taken place in other cities. In Taibah University in the city of Medina, one student was expelled for publicly criticizing the conditions on campus during an open meeting with the director. For more, we're joined by Shaima Al-moaddi, she's a student from King Khaled University in Abha. She was one of the protesters and is a spokesperson for the female students. We're reaching her now as she travels in the US.
Prosecution of troops in Indian administered Kashmir lags despite accounts of abuse
In Indian administered Kashmir, government soldiers have come under increasing scrutiny for human rights violations in their effort to quell an armed uprising in the region. Yet despite cases of killings and disappearances, the government of Indian administered Kashmir has now admitted that India has not allowed prosecution of any of its troops since they arrived in 1990. FSRN's Shahnawaz Khan has more.