April 3, 2012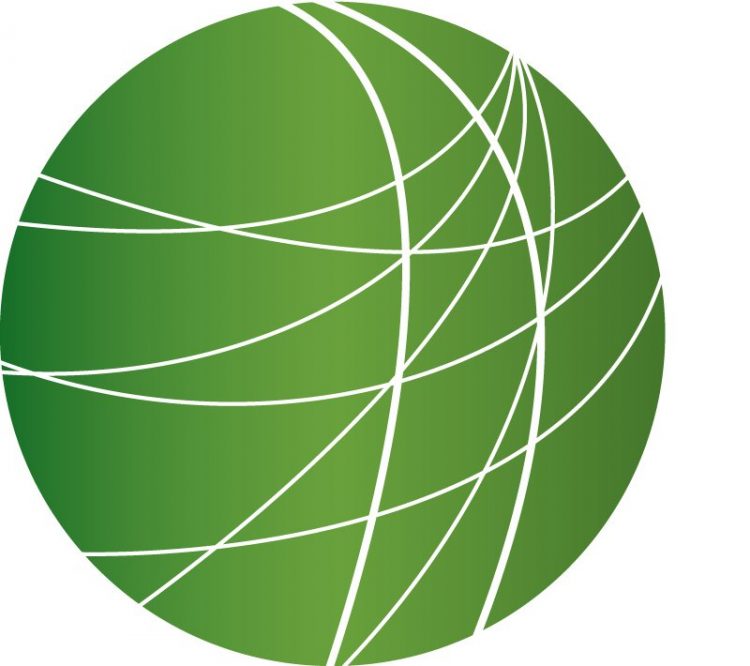 In primary season, attention in Wisconsin is on recall of Gov. Walker
Recent shootings shed light on politics behind state gun laws
Federal immigration raid arrests thousands in nationwide sweep
Cambodian deportees advocate for policy changes through video
HEADLINES
Ten FARC hostages freed after many years in captivity
After years in captivity, 10 people held by Colombia's largest rebel group, the Revolutionary Armed Forces of Colombia, or FARC, are free today. Lili Eskinazi reports from Bogota.
Held hostage for over 12 years, the Red Cross has confirmed that the four soldiers and six police officers are in good health. The release operation was coordinated by the Red Cross, government delegates from Brazil, and Human Rights Activists from the organization, Colombians for Peace. The men freed yesterday were the last of the government security forces to be held hostage. But the FARC still holds an unknown number of civilian hostages whose fates are unclear. The men freed yesterday were the last of the hostages who worked for the government — but the group still holds an unknown number of civilian hostages whose fates are unknown. The FARC has pledged to stop abducting civilians for ransom and has urged the government to agree to participate in peace talks.Former Senator and hostage mediator Piedad Cordoba has called for a bilateral ceasefire, with both parties pausing hostilities to negotiate a political solution to the more than 60 year armed conflict. Any sustainable solution, she says, must incorporate political prisoners into a national dialogue. The Santos government continues to negate the existence of political prisoners in the country. While many hope that the release will lead to peace, tensions between the FARC and the government remain high, with recent intensification of hostilities and deaths on both sides.  The release of the hostages comes in the lead up to the Summit of the Americas that will be hosted in Colombia in Mid-April. Lili Eskinazi, FSRN, Bogota.
Land rights leaders in Colombia need protection
In other news from Colombia, the nation's Inspector General wants the Government to provide protection for leaders of the land rights movement. The country's Constitutional Court ordered such protection in 2010, but it has not been delivered. In an open letter to government officials, the ombudsman for humanitarian affairs condemned last week's kidnapping and murder of  prominent campesino leader Manuel Ruiz, and his 15-year-old son. According to the online journal Semana.com – Ruiz had requested government protection three times before his assassination. ICC rejects petition to probe possible war crimes during 2009 Israeli offensive in Gaza. The International Court of Justice says they will not investigate the possibility that war crimes were committed during an Israeli offensive on Gaza in 2009. FSRN's Rami Almeghari reports.
The Palestinian Authority filed a petition with the court, accusing the Israeli army of perpetrating war crimes against Palestinian civilians in Gaza during a three-week long attack on the coastal territory in 2009. The  International Court of Justice says the petition was declined because Palestine is not a member state at the United Nations. Palestine does have a seat at the UN General Assembly but for more than six decades has been defined as an observer, rather than a non-member state. More than 1400 people died in Gaza during the so-called Operation Cast Lead, almost 1000 were civilians. More than 400 were kids.13 Israelis died.  Rami Almeghari. Free Speech Radio News, Gaza.
Syria unrest continues unabated
Reports of violence continue to emerge from Syria today.  The Syrian Observatory for Human Rights says fighting is ongoing in Deraa,  Idlib,  Homs and near Damascus. US Ambassador to the United Nations Susan Rice said today that the Security Council hopes, but does not expect, that President Bashar al Assad will meet his commitment to halt the violence by April 10th . An advance UN team is due in Syria in the  next two days to plan for the arrival of  up to 250 unarmed monitors.
Humanitarian groups fear crisis as ECOWAS sanctions close Mali borders
And the United Nations held an urgent session on Mali today, [where the humanitarian crisis is growing]. More than 200,000 have been displaced by fighting in the country's north since the beginning of the year. And the military leader of the recent coup refuses to step aside. Amadou Timbine reports that aid groups are worried after West African leaders placed strict sanctions on their country.
The Economic Community of West African States, or ECOWAS, isolated Mali yesterday. Neighboring countries closed their borders to enforce trade, economic and diplomatic sanctions. The move followed junta leader Captain Amadou Sanogo's failure to hand over power to civilians. Civil society organizations are worried, because the sanctions will worsen the current food crisis and will facilitate the advance of rebel groups in the north of Mali. Captain Sanogo says he has no intention of staying in power, but is calling for mediation. "They said to do everything to make election. I say yes, it's okay. Political parties, civil society, as I said, that are put together, and to find a Prime Minister, and make a good team. So, it depends how long it is going to take and then give them my political agenda." The junta leader said Monday night that he is open to dialogue with West African leaders to end the political crisis, but some Members of Parliament are calling on him to step down immediately. They say the country will face a shortage of oil and food products in coming days. Amadou Timbiné, FSRN, Bamako.
Yemen officials say dozens of militants killed
In Yemen, government officials say they killed as many as 43 al Qaeda fighters during three days of airstrikes in Aden and Abyan. According to Agence France Press, US troops were involved in the military operation. Late yesterday an oil pipeline was attacked, the second since Friday. Ansar al Sharia, an al Qaida affiliated group, claimed responsibility saying the explosion was the second in a series of planned attacks in retribution for a US drone strike on Friday that killed five people.
Federal agents raid Oaksterdam University
Federal agents raided Oaksterdam University yesterday along with the home of the school's founder, Richard Lee. The Oakland, California school specializes in cannabis cultivation. Federal IRS, Drug Enforcement Agency and US Marshal agents also raided the medical marijuana dispensary owned by long time medical marijuana activist.
FEATURES
In primary season, attention in Wisconsin is on recall of Gov. Walker
Presidential Primary elections take place today in Washington DC, Maryland and Wisconsin. The top candidates have made last-minute campaign efforts over the past few days. But in Wisconsin, the Presidential race has largely been overshadowed by other news, and that's the upcoming recall election for Governor Scott Walker. A federal court has struck down parts of his cornerstone legislation restricting public unions, continuing the debate about worker rights in Wisconsin. Molly Stentz from WORT in Madison reports.
Recent shootings shed light on politics behind state gun laws
A former nursing student at Oakland's Oikos University killed at least seven people and injured others Monday when he came to the campus with a gun and shot students and faculty at random. Police told reporters the 43-year-old man, who is now in custody, had been expelled from the Christian school. This and other high-profile shooting incidents across the country—including the death of unarmed teenager Trayvon Martin in Florida and Bo Morrison in Wisconsin —have intensified criticism of increasingly relaxed state gun laws, and the corporations that  profit from them. FSRN's Alice Ollstein has more, in Washington D.C.
Federal immigration raid arrests thousands in nationwide sweep
On Monday the US Immigration and Customs Enforcement announced the results of  a sweeping six-day immigration raid which led to arrests of more than 3,000 people in all 50 states. ICE said it was the largest of its kind, drawing on nearly two thousand agents from 24 field offices. The nationwide raids bring up issues of deportation and detention policy under President Barack Obama. For more, we're joined by Cheryl Little, executive director for Americans for Immigrant Justice.
Cambodian deportees advocate for policy changes through video
Cambodians are just one group of many that are affected by stepped up immigration raids. Many Cambodians targeted for removal are from families who originally came to the US in the late 1970s and early 1980s as refugees fleeing war and conflict in Southeast Asia. On FSRN, we've been covering the issue of deportees who lived most of their lives in the US but were forced out of the country. Many of them now reside in Cambodia and have been advocating for changes to the immigration policy. That advocacy has taken the form of a video, called My Asian Americana. That video was submitted to the White House as part of a contest called What's Your Story run by the Initiative on Asian Americans and Pacific Islanders, which President Barack Obama created in 2009 by an executive order. Anida Yoeu Ali is one of the producers of the video. She told FSRN today that the video aimed to capture the situation in Cambodia. FSRN's requests for clarification from the White House were not responded to by airtime, however Eddie Lee, associate director with the Office of Public Engagement commended the "inspirational" stories of the top 11 videos but said they could only invite a select number to the White House.
Oakland-Berkeley DA seeks to ban participants from Occupy demonstrations
Across the country, police have used force to confront and restrict Occupy activists. They've battered participants with billy clubs, doused them with pepper spray, and shot them with tear gas. Law enforcement has spied on, arrested and jailed them. Now the Oakland-Berkeley, California area district attorney is trying a new weapon: banning Occupy participants from locations where they organize and demonstrate. Occupy attorneys are pushing back. FSRN's Judith Scherr reports.
That was FSRN's Judith Scherr reporting. Some of the activists in Judith's story were supposed to attend a hearing today, but that was canceled. On Monday, a judge overturned the stay-away orders issued to four of the students, including Yvette Felarca. In an email, Deputy District Attorney Teresa Drenick said after five months, there was "no indication that any of the four defendants has violated the law or the Stay Away order on U.C. property." She added that they don't "believe that campus safety will be jeopardized by the lifting of the Stay Away order."