April 12, 2012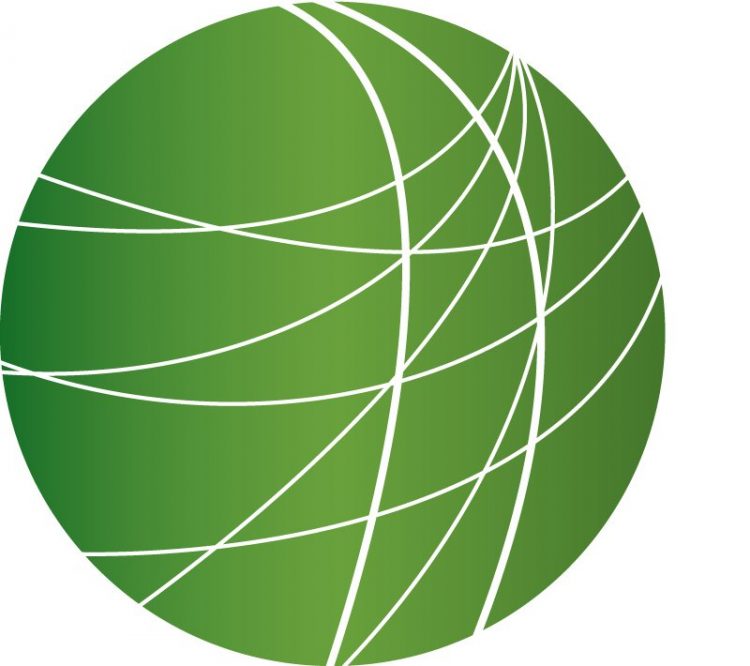 Florida judge advances second-degree murder charge for Trayvon Martin shooter
Across US, opposition grows to "shoot first" gun laws
Fed government, Indian tribes agree to $1 billion deal on mismanagement of resources
Educators criticize task force that links national security to public education
Humboldt County activists condemn restrictions on protest
Nigeria challenges US domination of World Bank leadership
HEADLINES
Mali gets interim President
After a military coup last month destabilized the West African nation of Mali, the new government has made a move toward restoring order.  After international pressure, the leaders of the coup vowed last week to restore the constitutional government, and today they made good on their promise. Officials swore in Tioncounda Traoré as interim head of state.  He formerly served as leader of the National Assembly.  The inauguration of the country's new leader paves the way for civilian rule and elections.  But President Traoré said the top priority of the government is to deal with Tuareg rebels groups.
"I am the President of a country that loves peace and am calling on all our brothers and sisters belonging to rebel movements to return to the negotiating table to strengthen this nation instead of dividing it.  I ask them to stop atrocities, looting, rape… I also ask them to leave peacefully, now, the cities they have been occupying.  We will not hesitate to wage a total and relentless war to regain our territorial integrity."
The Tuareg rebels declared independence from Mali last Friday, a move not recognized by the Bamako government or the international community.
Conservative party in South Korea safe after elections
South Korean election results are in, where conservatives have maintained their majority in the National Assembly.  In Wednesday's polls, they faced strong opposition from progressive candidates, some of whom wanted a re-negotiation of a free trade agreement with the United States. FSRN's Jason Strother has more from Seoul.
Almost everyone, including the conservative candidates themselves, seems to be surprised by the election results.  After a series of scandals, most observers predicted the opposition would take a large chunk of the 300 National Assembly seats that were up for grabs.  But in the end, the ruling party won just over 150 spots, ensuring their majority. Some politicians from the opposition pledged that if elected, they would bring back to the negotiating table the KORUS FTA, a free trade pact with the US that went into effect last month. South Korea's policies toward the North were not an issue in this election – even as Pyongyang defies international condemnation over a planned rocket launch.  Washington and Seoul believe this is a long range missile test in disguise.  North Korea says they will put a weather satellite into space to celebrate what would have been the 100th birthday of founding leader Kim Il Sung on April 15th.  Jason Strother, FSRN, Seoul.
Eighteen sentenced to life in Gujarat, India massacre
Eighteen people convicted of murder earlier this week in connection with India's Ode massacre have been sentenced to life in prison.  Another five convicted of attempted murder received 7 year prison terms from the Special Investigative Team court.  The court in Gujarat state probed the 2002 massacre of 23 Muslims, who were burned alive in a house during a spate of ethnic violence in the region.
LGBT groups criticize Obama on worker discrimination issue
Today the LGBT rights group Freedom to Work lunched a campaign aiming to persuade the Obama Administration to take steps to protect LGBT workers.  Yesterday, the Administration told advocacy groups it will delay an executive order prohibiting the government from contracting with companies that don't have nondiscrimination policies covering sexual orientation and gender identity.  Freedom to Work says it wants to give the White House "political courage" on the issue.
Connecticut House abolishes death penalty
The Connecticut House has voted 86 to 62 to abolish the death penalty in the state.  The vote came late Wednesday.  Now the harshest sentence would be life in prison without parole.  Governor Dannel Malloy has indicated he will sign it into law.  If he does, Connecticut will become the 17th state to abolish the death penalty.
Former Chicago mayor to be questioned in torture case
Lawyers for Chicago's longtime former Mayor met today to discuss the scope of questions Richard M.  Daley faces for his alleged role in a widespread police torture cover-up dating back to the 1980s.  Michael Tillman, who says he was tortured while in police custody, has sued Daley and others involved.  Jay Sapir reports the former mayor will answer questions under oath in a pre-trial deposition.
Michael Tillman spent almost 24 years in prison before special prosecutors decided the case against him was weak, and there was ample evidence his murder confession was coerced.  His conviction was overturned in 2010.  Tillman's case echoes dozens of others where suspects claim they were beaten, choked, burned and threatened with death by Chicago Police Commander Jon Burge and his detectives.  For decades Burge's name was synonymous with torture, but he was only ever convicted of perjury.  He is now serving 4 ½ in federal prison. The current suit argues that Daley should also face trial.  Flint Taylor is Michael Tillman's lawyer.
"It will go to trial with Burges; it will go to trial with the detectives who torture Michale Tillman and it will go to trial with Richard Daley."
During testimony six years ago, Daley insisted he has zero tolerance for torture.  Despite his alleged involvement in the cover-up, Chicago voters reelected Daley by wide margins four different times, before he stepped down last year.  Jay Sapir, FSRN, Chicago.
FEATURES
Florida judge advances second-degree murder charge for Trayvon Martin shooter
Forty-six days after the shooting death of unarmed Florida teen Trayvon Martin, George Zimmerman faced a judge in Sanford, Florida today. The judge, Mark Herr, said he found probable cause to move forward with a second-degree murder charge and set an arraignment for May 29. Zimmerman, who had been in hiding in recent weeks, stood next to his lawyer with his arms at his waist and responded that he understood the charge against him. The case has drawn widespread attention to Florida's so called Stand Your Ground law, which expands the use of deadly force in self-defense, and marks a significant step forward in an investigation that has been criticized for moving slowly. For more on the legal aspect of the case, we're joined by Judith Scully. She's a constitutional criminal law professor at Stetson Law School in Tampa, Florida.
Across US, opposition grows to "shoot first" gun laws
The Trayvon Martin killing has drawn attention to the so-called Stand Your Ground Law in Florida and similar legislation in states across the country that have expanded the authorization of deadly force in self-defense. Advocates say the laws, supported and pushed by the NRA and the corporate lobbyist group ALEC, have led to an increase in killings. Now a coalition of civil rights groups has launched a campaign to reform the laws and they're calling on state lawmakers to directly address the rising violence. Speaking at an event in New York Wednesday, Mayor Michael Bloomberg said the measures have hindered law enforcement.
"They have sown confusion in police departments about when to make arrests. They have made it more difficult for prosecutors to bring charges in cases of deadly violence and these stand your ground states have seen a major increase in so-called justifiable homicides."
Bloomberg said states with such laws on the books, include Georgia, which averaged seven so-called justifiable homicides before the law and doubled to 14 after; Texas, which averaged 26 and now has 45; and Florida, which has tripled, from 12 cases a year to 36. Florida state Senator Chris Smith said that he helped set up a task force to review the law after recent shootings.
"And unanimously, unanimously, everyone agreed that something had to be changed; that this law gave a mentality and a get out free card for actions that are way beyond what we consider a just and civilized society in Florida."
Chanelle Hardy, executive director of the Urban League Policy Institute said the coalition was pushing for lawmakers to revisit the laws in light of the data.
"We all mourn the loss of Trayvon Martin and we want to see justice for him but even more than that we want to make sure that there are no more Trayvons. We want to make sure that as African Americans and as all Americans we no longer have to add hoodies, cell phones and skittles to the list of don'ts when it comes to staying safe on this nation's streets. We would urge all those who supported these laws to do the right thing and work to repeal them."
The coalition is joined by the NAACP, the National Action Network, Color of Change and VoteVets.
Fed government, Indian tribes agree to $1 billion deal on mismanagement of resources
The Department of Justice and the Interior Department announced a more than $1 billion settlement with 41 American Indian tribes, alleging mismanagement of reservation resources. Some Tribal leaders say the deal could help expand programs in health care, education, and law enforcement. FSRN's Alice Ollstein reports.
Educators criticize task force that links national security to public education
The nation's education system isn't just failing, it's a grave national security threat. That's according to a new report from the Council on Foreign Relations. a 31-member task force co-chaired by former Secretary of State Condolezza Rice concluded it's in the country's national interest to increase testing and expand charter schools. But teachers and grassroots education advocates are roundly criticizing the report both for its conclusions – and for what it leaves out. FSRN's Jaisal Noor brings us the report from New York.
Humboldt County activists condemn restrictions on protest
Occupy movements across the country are challenging a push by local governments to restrict when, where and how people protest. In Humboldt County, California, lawmakers have banned public gatherings at the courthouse. Occupy activists say the move is an attempt to squash the movement and limit First Amendment rights.  FSRN's Christina Aanestad reports.
Nigeria challenges US domination of World Bank leadership
Since the World Bank formed in 1944, US leaders have monopolized its presidency. But this time, two candidates from developing countries have stepped into the race. The decision to challenge the US dominance of the bank highlights the clamor of developing countries for an institution that will be more democratic in choosing its president and more open to the aspirations of developing countries. One of the World Bank's presidential hopefuls is from Nigeria, where FSRN's Sam Olukoya files this report.