April 4, 2012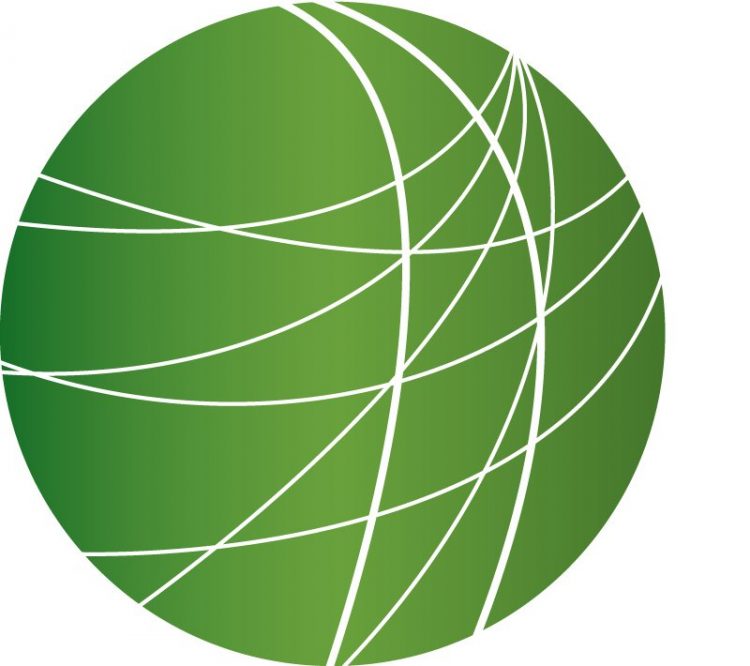 President Obama signs weakened law to stop insider trading in Congress
Poland intelligence official charged as part of investigation into CIA black site
Egyptian entrepreneurs pursue tech businesses in post-Mubarak landscape
Initiative to reduce youth violence launched on anniversary of MLK assassination
HEADLINES
Somalia bombing dampens celebratory reopening of cultural landmark
A suicide bombing during a performance at the National Theater in Somalia's capital Mogadishu has left 10 people dead, including two top sports officials. Media speculate that the bomb blast was meant for the Prime Minister, who spoke at the event. The suicide bomber was a woman, according to witnesses, and the militant group Al Shabab has claimed responsibility for the attack. The cultural event was organized to celebrate the reopening of the National Theater, which had been closed since the early nineties because of political turmoil and violence. Mogadishu has seen relative calm since Al Shabab rebels were driven from the city last August, although violence has continued.

Gaza power plant ramps up electricity as fuel shipments resume
Gaza's power plant ramped up operations today, producing electricity for residents of the Gaza Strip. This comes after nearly two months of fuel shortages caused prolonged power outages in the territory. FSRN's Rami Almeghari has the story.
Officials at Gaza's electric utility say 1.6 million residents will see decreased power outages, now that fuel has once again started flowing across the border.
In Gaza today, large quantities of Israeli industrial fuel began to feed the main Gaza power plant. The shipments began again after Hamas officials in Gaza and the Palestinian Authority came to a new agreement, mediated by Egyptian officials in Cairo.
The agreement stipulates that the Palestinian Authority will resume sending fuel through an Israeli-controlled border crossing on a daily basis. In return, Gaza authorities will pay about 600,000 US dollars per day for the fuel. Hamas had previously pushed to get their fuel from Egypt, hoping to break Israel's stranglehold on its fuel supplies. Rami Almeghari, FSRN, Gaza.

US military begins rotations in Australia
US Military forces landed in Australia today as part of a deal between the two governments to establish the permanent presence of US troops in the region. Last November the US and Australia reached an agreement establishing a joint training facility in northern Australia. Today's group, 200 Marines, will be part of a rotating US presence of up to 2500 military personnel. The decision is widely seen as an effort to counter China's growing influence in the region.
Anti-corporate personhood measure passes in unlikely WI suburb
Republican presidential candidate Mitt Romney swept primaries yesterday in Wisconsin, Maryland and the District of Columbia. The results were largely expected, as Romney has found success in more moderate states. Perhaps less expected… According to Wisconsin Move to Amend, a conservative suburb of Milwaukee passed a resolution opposing corporate personhood. The measure passed with 70% of the vote. Move to Amend cites the victory as proof that opposition to the Citizens United ruling is bi-partisan.
Denver considers public camping ban
The Denver City Council is debating an ordinance that would ban camping in public. A crowd of more than 100 local residents packed the Council committee and overflow rooms Tuesday, voicing support and opposition to the plan. Human rights advocates are calling for more humane ways to handle homelessness. From Denver, FSRN's Irene Rodriguez reports.
Opponents of the proposed ordinance wore orange buttons reading "Homes not Handcuffs" at the meeting. The new law would ban any temporary, unauthorized camping on public and private property throughout the city. As the bill currently reads, those violating the rule cannot only be cited, but are also subject to arrest. This wording has prompted human and civil rights groups to staunchly oppose the bill.
John Parvensky, President of the Colorado Coalition for the Homeless, told FSRN that the ordinance does not get to the root of the problem.

"An ordinance like this will essentially criminalize homelessness because people don't have a realistic alternative."
Backers of the proposed ordinance say people sleeping outside hurts their businesses, poses safety hazards and damages public perception of Denver. The city already has existing ordinances against camping in city parks. These ordinances have been used to arrest members of Occupy Denver in the recent past.
The Colorado Coalition for the Homeless puts the number of people sleeping outside at 300-600 on any given night. Irene Rodriguez, FSRN, Denver.

Environmentalists say EPA should go further on Nevada coal clean-up
Native Americans and environmentalists in Nevada are disappointed in proposed new air pollution limits for the Reid Gardner coal-fired power plant northwest of Las Vegas. They say the EPA rules, issued earlier this week, fall far short of protecting public health.  William Anderson with the Moapa Band of Paiutes says the EPA is proposing the bare minimum for new pollution controls for nitrogen oxide emissions.
"We were hoping it would be more, tighter regulations. You know, we're trying to go ahead and promote clean energy and breathe clean air.  To me it's nothing new.  I was hoping something would be better — but unfortunately, it didn't turn out the way we wanted."
The EPA proposal calls for reduced emissions, but not the installation of the latest technology, which the Sierra Club says would clean up 3 times more pollution. Anderson says his tribe will ask the state Public Utilities commission to retire the plant instead.
FEATURES
President Obama signs weakened law to stop insider trading in Congress
In Washington today, President Barack Obama signed a bill that aims to crack down on insider trading by Congressmembers, their staff and families. It's called the Stop Trading on Congressional Knowledge, or STOCK Act. But ethics watchdogs say key provisions were taken out as the legislation moved through Congress—and the version that ended up on the president's desk is significantly watered down. FSRN's Alice Ollstein has the details from Washington D.C.

Poland intelligence official charged as part of investigation into CIA black site
New information has surfaced about the CIA's use of secret detention facilities abroad. The former head of Poland's intelligence services Zbigniew Siemiatkowski has been charged with "depriving liberty" and complicity in torture by prosecutors investigating claims that Poland hosted a CIA black site. This is the first high profile case in which a senior official of any government has been prosecuted in connection with the CIA program. The revelations also come as the European Parliament debates the contents of a forthcoming report on the illegal capture and transfer of suspected terrorism suspects to CIA black sites in Europe. FSRN's Danuta Isler reports from Warsaw.

Egyptian entrepreneurs pursue tech businesses in post-Mubarak landscape
Egypt's revolution that forced the ouster of President Hosni Mubarak inspired a generation of young politicians, human rights lawyers and activists. But that's not all. Egypt's technology entrepreneurs say the uprising has catalyzed new and innovative business ideas, which they hope might help solve some of Egypt's problems. But access to the Internet and the role of foreign companies, such as Google, have yet to play out. FSRN's Noel King reports.

Initiative to reduce youth violence launched on anniversary of MLK assassination
Today marks the anniversary of the assassination of Martin Luther King, Jr. King was shot on a hotel balcony in Memphis, Tennessee, where he was supporting striking sanitation workers and planning an upcoming campaign in Washington to advocate for the rights of poor people. One month earlier, Dr. King spoke in Los Angeles about the push for economic justice.
"Developing a movement that is dramatic and attention getting so that for at least 60 days nobody in this country can overlook the fact that there are poor people around and we solicit your assistance as we go to Washington, not to beg, but to demand jobs and income now."
Today, civil rights groups are launching an initiative to reduce youth violence through a public health initiative.
Robert Adams is the Chief Operating Officer of the Martin Luther King III Institute for Social Justice & Human Rights. He spoke to reporters today on a teleconference "town hall" about the importance of focusing on stopping youth violence.
"We're trying to use this day not just to celebrate a life well lived and committed to social justice but to imagine how we can become active participants in realizing Dr. King's dream. One of the big challenges of our time is preventing and solving youth violence in urban and rural communities across this country."
Health workers at the town hall described youth violence as an epidemic. The initiative is in partnership with the Centers for Disease Control and Prevention and will include public education and mental health services. Homicide is the leading cause of death for African Americans between the ages of 10 and 24 and the second leading cause of death for Asians, American Indians and Latinos of that age, according to the CDC.

Elizabeth Catlett, pioneering African American artist, dies at 96
Elizabeth Catlett, renowned sculptor and printmaker whose combination of art and social justice made her one of the most notable African American artists of the 20th century, died Monday in her home in Cuernavaca, Mexico.
For more on Catlett's life and work, we speak with Melanie Herzog professor of art history at Edgewood College in Madison, Wisconsin. She's also the author of, Elizabeth Catlett: An American Artist in Mexico.