April 5, 2012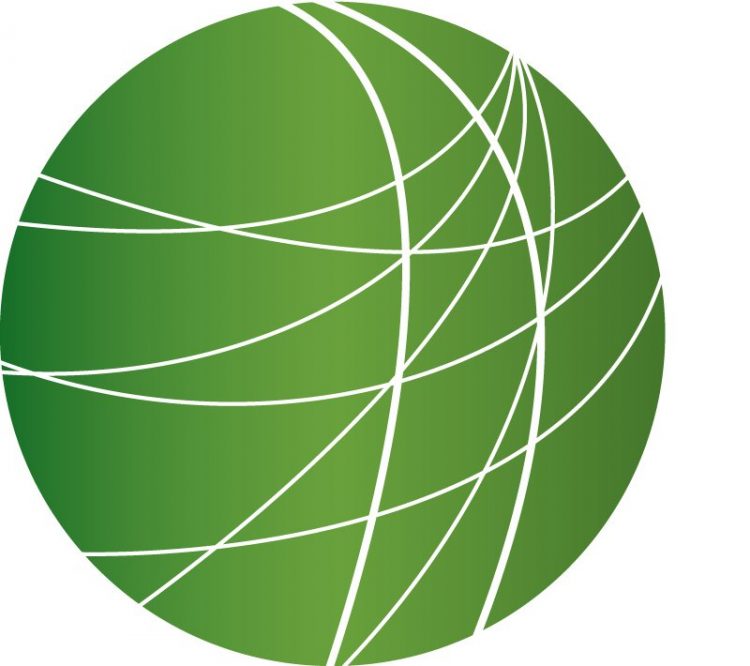 Legal challenge to Defense of Marriage Act reaches US appeals court
Connecticut Senate votes to end death penalty; passage expected in House
Canadian Supreme Court addresses high rate of aboriginal people in prisons
Effort to document sexual violence in Syria uses online tools to gather evidence
In India's Rajasthan state, villagers fight industries for polluting land and water
HEADLINES
New Orleans police officers sentenced in post-Katrina shooting
The families of victims of one of the most notorious incidents following Hurricane Katrina have some closure, after a judge Wednesday sentenced five former New Orleans Police Officers for shooting and killing unarmed civilians on the Danziger Bridge. FSRN's Zoe Sullivan reports from New Orleans.
Ronald Madison, who was mentally disabled, and 17-year-old James Brisette were both killed by police on September 4th, 2005. But in the months and years following, members of the New Orleans Police Department devised an elaborate cover-up where they filed false reports and planted a gun at the scene. Kenneth Bowen, Robert Faulcon, Robert Gisevius, "Archie" Kaufman and Anthony Villavaso were all sentenced to prison terms, with Faulcon receiving 65 years for killing the two men. Bowen, Gisevius and Villavaso all received sentences between 38 and 40 years. Kaufman, who was supposed to investigate the shootings, but instead helped cover up the incident, will only serve six years. District Judge Kurt Engelhardt criticized how the US Justice Department handled the case.  He said prosecutors offered plea deals that were too lenient for those who agreed to testify.  Five other officers who helped with the investigation are already serving 3-to-8-year sentences for their involvement in cover up. Zoe Sullivan, FSRN, New Orleans.
Accused 9-11 terror suspects will stand trial at Guantanamo
The Pentagon has cleared the way for military commission trials of five men accused in the 9-11 terrorist attacks.The men are currently held at Guantanamo, which is where the trial will take place. The men all face the death penalty if convicted. A military judge will hear the case. The arraignment will likely happen next month.
US backs off Myanmar sanctions after elections
The US is backing off sanctions and diplomatic restrictions on Myanmar, after the country, also known as Burma, successfully completed national elections last weekend. Secretary of State Hillary Clinton applauded the move toward reform. "The results of the April 1st parliamentary by-elections represent a dramatic demonstration of popular will that brings a new generation of reformers into government. This
is an important step in the country's transformation." The US is currently in the process of naming an ambassador to Rangoon. Clinton says the US will promote an in-country USAID program and clear the way for the UN Development Program to operate with fewer restrictions. The US will also ease travel restrictions on certain Myanmar officials, allow US non-profits more latitude to operate in-country, as well as lift the US investment ban. The Secretary says the US will continue to push for further reforms. "We will continue to seek improvements in human rights, including the unconditional release of all remaining political prisoners and the lifting of conditions on all those who have been released." US officials are also pushing the government to reconcile with ethnic minority groups within Myanmar and to encourage civil society engagement.
Illinois Supreme Court keeps alive challenge to Chicago's assault weapon ban
Today the Illinois Supreme Court kept alive a challenge to a Cook County ban on assault weapons.  The court held that a second amendment test of the gun law governing Chicago could proceed in Circuit Court and should not have originally been dismissed. For FSRN, Jay Sapir reports.
A series of challenges to the ban had been shot down by lower courts, but after the US Supreme Court overturned Chicago's ban on handguns, the National Rifle Association decided to challenge the assault weapon law again. The Illinois Supreme Court considered whether the 2nd Amendment should protect assault weapons as it does other gun rights.  In the unanimous opinion today, the Court said that question required further consideration. The ruling is a victory for gun advocates, but the head of the Illinois Coalition Against Handguns, Colleen Daley, cautions against celebrating too soon. "I'm obviously not happy about the Supreme Court decision, (but) I'm not exactly surprised at the end of the day, it's just going back to court so we could fight it out there." The Cook County ban on handguns led to the assault weapons ban and was hailed as a precedent-setting victory for cities gripped by urban crime. Jay Sapir, FSRN, Chicago.
NATO protesters get parade permit ahead of Chicago summit
In other Chicago news, on Wednesday the City issued a permit for NATO Summit protesters to hold a march on the opening day of the coming meeting. Until yesterday, the city had denied parade permits for Sunday, May 20. A group called Coalition Against NATO/G8 War and Poverty Agenda had pushed to move the parade route closer to the Summit, but city officials balked, citing traffic and public safety concerns.  The anti-war Coalition is also planning a People's Summit in Chicago the weekend before.
Detroit Council votes to allow state to take over city finances
After months of heated debate in financially-troubled Detroit, the City Council agreed to pass off fiscal control to state officials.  The decision came just a day before today's deadline, when the Governor would have appointed a fiscal manager, with or without local support. From Michigan, Monica Ross-Williams reports for FSRN.
By a slim 5 to 4 majority, the Detroit City Council voted to approve Michigan Gov. Rick Snyder's consent agreement, granting near unilateral control of Detroit's governmental resources to the state executive branch. Detroiters have expressed concern about how the consent agreement would impact city resources, like social and transportation services, which have been cut in recent years. Kamaray Page, a member of Occupy Detroit, said he believes the consent agreement will have negative impacts on already-stained city services. "It's pretty much just a desperate in Detroit right now with a lot of the cuts that they're making.  And I don't see where this agreement will actually help anyone who's a citizen [unintelligible] of Detroit.  Versus just helping to balance out the budget so no one in high-ranking management will have to lose their job or take a pay cut." With the vote, a state-appointed Fiscal Advisory Board will now be in charge of financially restructuring the city. Detroit Mayor Dave Bing is expected to brief residents on the details of the Consent Agreement in the coming days. Monica Ross-Williams, FSRN, Michigan.
FEATURES
Legal challenge to Defense of Marriage Act reaches US appeals court
A federal appeals court in Boston is currently weighing the constitutionality of the Defense of Marriage Act, or DOMA. The 1996 law bans federal recognition of same-sex marriage and has been used to deny benefits to gay and lesbian partners. After hearing arguments both for and against the law Wednesday, the panel of judges will issue a ruling in the coming months. The case could make its way to the US Supreme Court. With the Obama Administration no longer defending DOMA, and more and more states voting to legalize same-sex marriage, the future of the law is uncertain. FSRN's Alice Ollstein reports from Washington, D.C.
Connecticut Senate votes to end death penalty; passage expected in House
Connecticut is poised to become the next state to abolish the death penalty, after the Senate voted early this morning to replace execution with life in prison without possibility of release, under very harsh conditions. The House is expected to vote in favor and Gov. Dannel Malloy has vowed to sign the bill. FSRN's Melinda Tuhus reports from New Haven.
Canadian Supreme Court addresses high rate of aboriginal people in prisons
In Canada, aboriginal people have long been overrepresented in the country's prisons and a series of efforts over the decades have failed to significantly reduce the problem. A recent Canadian Supreme Court decision aims to confront the issue through the criminal justice system and sentencing. FSRN's Lillian Boctor has more from Montreal.
Effort to document sexual violence in Syria uses online tools to gather evidence
In Syria, deadly attacks from security forces continue, even as the government says it has agreed to a UN-backed plan to end the fighting. Addressing the United Nations today, Secretary General Ban Ki Moon said violence was escalating. "Violence is driving thousands to leave their homes in search of safety and protection. People have been victims of horrendous abuse, including sexual violence. Humanitarian needs are growing dramatically." One of the challenges in Syria has been getting reliable information from inside the country, because of restrictions on telecommunications and foreign journalists. But a new project is aiming to document the violence in Syria, by drawing on individual accounts and testimony about sexual attacks. For more, we're joined by Lauren Wolfe, she's Director from Women Under Siege, a project from the Women's Media Center. She joins us from New York.
To access the map on Syria: https://womenundersiegesyria.crowdmap.com/
To learn more about the Women Under Siege project: http://www.womenundersiegeproject.org/
In India's Rajasthan state, villagers fight industries for polluting land and water
Environmental degradation is a growing concern in modern India. And common people are bearing the brunt of the problem. The same goes for an indigenous community called the Bishnois  — mostly settled in western India's Rajasthan state. Last month, some Bishnoi villagers near Jodhpur successfully won a legal case against industries that were polluting their land and water. Neighbouring villagers are awaiting justice in a similar case still in court. FSRN's Felix Gaedtke and Gayatri Parameswaran file this report.
After pressure, Coca Cola, Pepsi pull support for corporate lobbyist group tied to gun laws
And before we go, this week we reported on the corporate lobbyist group called the American Legislative Exchange Council or ALEC, and its ties to the NRA and state gun laws in the wake of the killing of Trayvon Martin in Florida and Bo Morrison in Wisconsin. The group has also come under criticism for pushing voter suppression laws, which disproportionately affect minority voters, and the privatization of schools and prisons. On Wednesday, Coca Cola Company announced that it would "discontinue its membership" with ALEC. The move came after the group Color of Change threatened a boycott of the company. Color of Change applauded the decision and said more than 85,000 people had signed a petition to call on other corporate partners to end their support of the lobbying group. Pepsi Co also pulled its support from ALEC earlier this year, according to Reuters and NPR.