May 17, 2012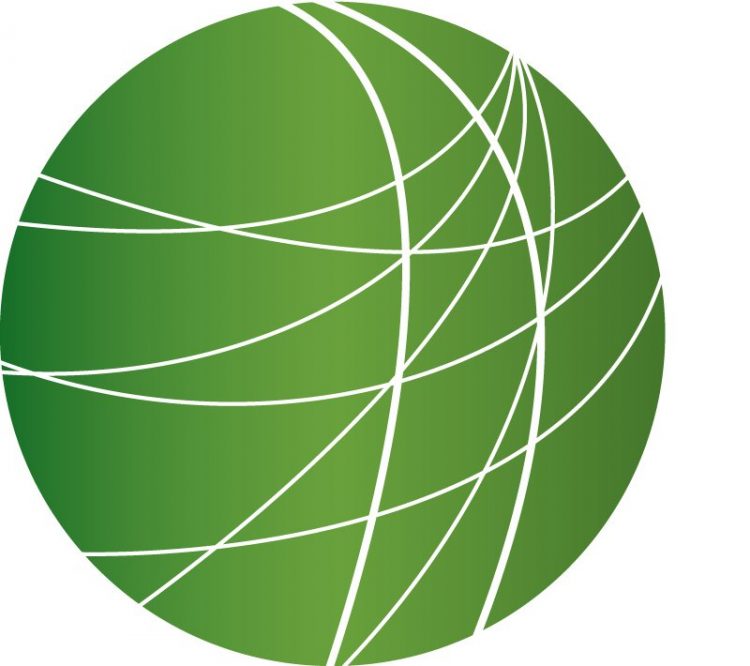 Judge blocks part of NDAA that allows indefinite detention of US citizens
Noam Chomsky on Occupy: a response to 30 years of economic assault on the population
In Wisconsin, ALEC had deep influence on lawmakers, shaped bills, report finds
Tampa passes ordinance to restrict protest ahead of Republican National Convention
Indigenous leaders call on governments to confront violence against women
HEADLINES
Student protests in Montreal result in arrests
Montreal police broke up a massive student protest just last night, after they declared it illegal.  Police arrested more than 120 people.  Some property damage has been reported.  Video from the CBC show thousands marching through the streets of the city. Students in Canada have been protesting a planned tuition rate hike for more than three months.  Thousands have participated in mass actions and media say more than 150-thousand students are boycotting their classes.  In an effort to diffuse the growing protest movement, the Provincial government of Quebec is considering emergency legislation that would cancel all classes at universities and community colleges until August.  The proposal has only sparked more demonstrations.

LGBT advocates met with violence during Republic of Georgia march
Today LGBT advocates in the Republic of Georgia held one of the first ever marches for gay rights in the country.  The date was chosen to coincide with the International Day Against Homophobia.  But as Maria Jose del Valle tells us from the capital Tbilisi, activists ran into resistance and violence from local religious figures.
A few dozen people marched in Tbilisi's city center, but they were soon confronted by a group of men, some of them Orthodox priests, who insist calls for LGBT rights are propaganda.  Some insults and scuffles followed. Giorgi Tabagari, head of the gay rights group LGBT Georgia, was among those who marched today.
"The aim of the demonstration was to show that LGBT people are equal part of the society and we want to be accepted and tolerance should be something that needs to be promoted in the country and to show that we are part of the society as well."
Homosexuality remains a taboo topic in Georgia, and overall in the whole Caucasus region.  The Orthodox Christian church plays a huge role in the Georgian political and social agenda.  An estimated 91.5-percent of Georgians think that homosexuality is never acceptable, according to the 2009 poll.  Consequently, sexual minorities in Georgia largely operate underground and very rarely come out of the closet.  Maria Jose del Valle, FSRN, Georgia.

Hondurans protest alleged DEA civilian killings
Protests erupted in Honduras today after residents blamed US Drug Enforcement officers for the death of local villagers in a region called the Mosquito Coast.  Two pregnant women and two men were shot and killed last Friday.  The gunfire came from a helicopter carrying both US and local security forces who were pursuing an alleged drug trafficker, and officials say they only fired after being fired upon.  According to the AP, protesters burned government offices and demanded that the DEA pull out of the coastal region.
JP Morgan amasses more losses
The losses of financial giant JP Morgan Chase continue to mount, now coming in at $3 billion, according to the New York Times.  More losses are expected.  The Federal Reserve is currently investigating the circumstances of the losses.
NYPD offers stop-and-frisk reforms
The New York Police Department announced today plans to reform its controversial stop-and-frisk program.  FSRN's Salim Rizvi reports from New York City.
The announcement came a day after a federal court ruled that the Stop and Frisk policy is indeed racial profiling and a class action law suit by victims can go forward.  NYPD Commissioner Ray Kelly said the department is changing its training and supervision policy.  The plan noted that about 1500 officers will be retrained.  In court Wednesday, a district judge cited "overwhelming evidence" that the stop-and-frisk policy has resulted in repeated unlawful stops by police.  The original lawsuit against the department involved 4 people, but now thousands of others will be able to join. Today's reform proposal comes after years of protests against the policy by activists and politicians. Salim Rizvi, FSRN, New York.

GOP Violence Against Women Act passes House, strips minority protections
A Republican version of the Violence Against Women Act has passed the House.  The GOP version strips out additional protections for LGBT, Immigrant and Native Americans that were present in a Democratic version passed in the Senate.  President Obama has said he would veto the Republican bill, but it is unclear which, or a compromise version, will make it to the President's desk.
Louisiana environmental activists ask for EPA takeover of state DEQ
Two environmental groups today called on the Environmental Protection Agency for intervention in Louisiana.  They say the state's Department of Environmental Quality is not doing its job.  FSRN's Tegan Wendland reports from Baton Rouge.
The Louisiana Bucket Brigade and the Environmental Integrity Project want the EPA to take over for the Louisiana DEQ.  They say the local agency didn't respond quickly enough to recent chemical spills and releases at four different plants in the southern part of the state.  The incidents, at facilities owned by Shell, Westlake Chemical and Honeywell, led to the hospitalization of several workers.  Director of the Louisiana Bucket Brigade, Anne Rolfes, says the LDEQ failed to arrive in time to assess the threat to public health.  She says the emergency warning systems are ineffective and impacting the lives of those living in industrial areas.
"All of us in Louisiana are paying the price of selling our state out to the oil and chemical industry.  That said – there is no doubt that the black community pays an even higher price, because where are these plants located? They're located in African American neighborhoods."
Rolfes cites a report by the Inspector General of the EPA, released in December – which says Louisiana has the lowest water and air quality enforcement activities of any state in the region because of a "culture of protecting industry."  Tegan Wendland, FSRN, Baton Rouge.
FEATURES
Judge blocks part of NDAA that allows indefinite detention of US citizens
A US district court in Manhattan has blocked one of the most controversial provisions of the National Defense Authorization Act, Section 10-21, which allows for indefinite detention, including of us citizens. Judge Katherine Forrest granted the plaintiffs an injunction and said they "demonstrated a likelihood of success on the merits (of) . . . their constitutional challenges." From Capitol Hill, FSRN's Alice Ollstein has more.
Noam Chomsky on Occupy: a response to 30 years of economic assault on the population
Whether focusing on indefinite detention and military spending or fighting foreclosures and financial abuse, protesters from the Occupy movement have redirected the political dialogue in the US and around the globe. Campaigns and actions continue today despite a crackdown from police and city officials on the encampments that first drew nationwide attention. In Noam Chomsky's new book, Occupy, from Zuccotti Park Press, the renowned historian, linguist and activist uses his decades of experience to analyze the social movement. The book examines what gave rise to direct action last year and what could come ahead as a mass movement takes aim at social and economic inequality and political power. For more, Noam Chomsky joins us from Boston.
In Wisconsin, ALEC had deep influence on lawmakers, shaped bills, report finds
The Washington DC based lobbying group called The American Legislative Exchange Council, or ALEC, has come under increasing scrutiny lately, as the group's ties to corporate money and controversial legislation has been exposed. Now a new report documents the group's influence in the state of Wisconsin. The report from the Center for Media and Democracy details how lawmakers and the bills they vote on have deep ties to ALEC. FSRN's Molly Stentz has more, from Madison.
Tampa passes ordinance to restrict protest ahead of Republican National Convention
In Tampa, Florida city officials passed a contentious temporary ordinance today in advance of the Republican National Convention that some say infringes on freedom of speech.  The measure establishes an area throughout downtown Tampa and other nearby locations where people will be prohibited from carrying certain items and even limits when, where and for how long groups can demonstrate. From WMNF in Tampa, FSRN's Janelle Irwin reports.
Indigenous leaders call on governments to confront violence against women
Indigenous leaders are wrapping up two weeks of meetings at the United Nations in New York. They've been assessing the five-year-old declaration of indigenous rights and what areas need action. One topic of discussion is how governments can better respond to violence against indigenous women and girls. UN Radio's Julie Walker reports.