October 26, 2012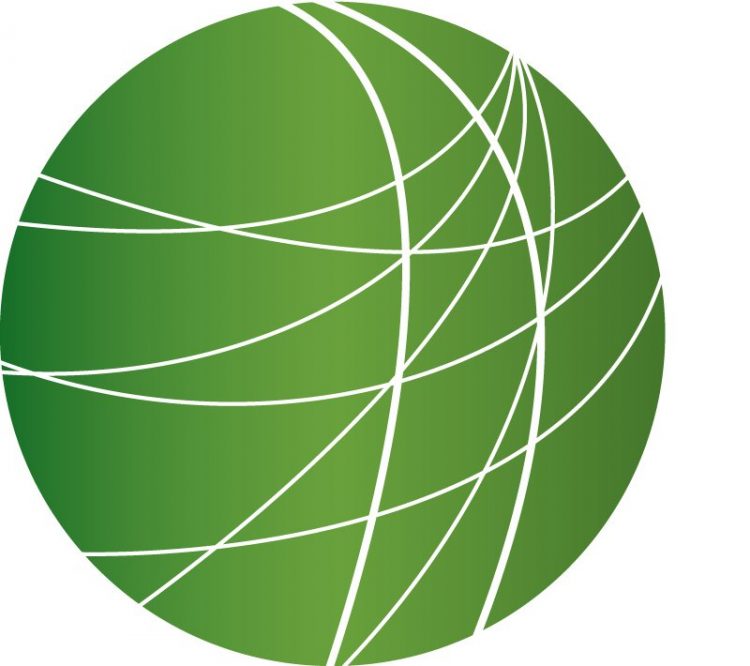 UN investigators to launch inquiry into drone attacks, targeted killings
Congressional hearing considers bill to restrict domestic drones
Maricopa County Sheriff Arpaio faces tight reelection race in Arizona
HEADLINES
Hurricane Sandy kills dozens in Haiti and Cuba
Hurricane Sandy has left at least 30 people dead across the Caribbean. Most of the deaths have been reported in Cuba and Haiti. Hundreds of thousands are without power. The storm passed north of the Bahamas Friday afternoon with sustained winds of 80mph. It's expected to hit somewhere in Virginia, Maryland or Pennsylvania early next week.
Berlusconi convicted of tax fraud
An Italian court today sentenced former Prime Minister Silvio Berlusconi to four years in prison, although appeals are expected. If the tax fraud conviction is upheld, Berlusconi won't be allowed to hold public office again. But because of his age – 76 – he isn't expected to serve any actual time behind bars.
Violence in Afghanistan and Syria mars Muslim holiday
A suicide attack on a mosque in north-central Afghanistan has left 41 people dead. The attack came on the first day of the Muslim holiday Eid al-Adha. Many of the wounded are in critical condition. In Syria, Eid al-Adha was supposed to be marked by a ceasefire between military and anti-government troops. But just hours after the ceasefire started, a car bomb exploded near a mosque in Damascus, according to the Syrian Observatory for Human Rights. About mid-day, the group said 18 people had died. This is a far lower total than reported on Thursday, when at least 140 civilians, opposition fighters and Syrian army members died.
Conflicts between mine companies and anti-mine activists escalate
A number of mining projects in Mexico are drawing the ire of local communities. Many of the projects involve extraction below communally owned farmland, and several are located in areas with scarce water resources. This week conflicts between residents and the mining companies have escalated. FSRN's Shannon Young has this update from Mexico.
Members of the El Barzón farmer's movement continue to hold sit-in protests outside of government offices in Chihuahua after the assassination of a regional leader and his wife on Monday. A week prior to his murder, Ismael Solorio told authorities he had received death threats from armed supporters of a Canadian-owned mining project. The area around his hometown is going through a prolonged drought and conflict over scarce groundwater resources. In the state of Durango, members of a miners' union destroyed a protest encampment erected by communal landowners at a silver mine. Photos distributed by ProDESC, an organization that supports the protesting landowners, showed the encampment had been leveled by heavy machinery and some parts of it burned. Last August, more than 100 soldiers and police from the federal, state, and local levels broke a protest encampment near the same mine. Like Chihuahua, the state of Durango is mostly arid. In Oaxaca, an infrastructure project to deliver water to a Canadian-owned mine in San José del Progreso was at the center of a confrontation Monday. Residents of the nearby town of Magdalena Ocotlán have long objected to the waterworks project and came out in a large group to prevent its construction  State police arrested two armed men witnesses identified as mine employees, after they allegedly threatened two anti-mine activists. Local NGOs today held a press conference to announce that a mission of national and international observers will be in Oaxaca next month to document the situation in the region around the mine. Shannon Young, FSRN, Oaxaca.
Texas Attorney General issues warning to international election monitors
The Texas Attorney General has issued threats to election monitors with the Organization for Security and Co-operation in Europe, saying they could face arrest and prosecution if they break Texas law while observe polling places in the state. AG Greg Abbott accused the OSCE of working with "American groups tied to ACORN."  The international election monitoring group responded by saying the threats were unacceptable, and go against the US obligation to invite in election monitors, whose mission is to observe, not interfere.
Indiana county mistakenly purges 13k voters
The Democratic Party in La Porte County, Indiana says it's going to file a complaint with the Justice Department, after it was revealed that 13,000 voters were purged from rolls last year, according to the Herald Argus newspaper. That's about 30% of the total number of people who voted in the county in the 2008 Presidential election. Democrats say the purge happened under the supervision of the wife of the Republican Party County Chair. Donna Harris is co-director of Voter Registration for La Porte. Officials have reportedly been working to add the voters back.  They were about half way through the list earlier this week.  It's unknown if voters of either party were disproportionately targeted during the purge. La Porte County voted overwhelmingly Democratic in the 2008 presidential election. This year Indiana is expected to easily favor Mitt Romney, but the Senate race between Republican Richard Mourdock and Democrat Joe Donnelly could be very close, after recent comments about abortion and rape by the GOP candidate.
FEATURES
UN investigators to launch inquiry into drone attacks, targeted killings
Two UN human rights investigators say they will open an inquiry into drone attacks and targeted killings. Ben Emmerson, the UN Special Rapporteur on Counter-Terrorism and Human Rights, made the announcement during a speech at Harvard Thursday in which he also indicated some US drone attacks could be war crimes. Emmerson will launch an investigation unit with Christof Heyns, the UN Special Rapporteur on Extrajudicial, Summary and Arbitrary Executions. FSRN's Salim Rizvi spoke to Heyns about the US drone program and international law.
Congressional hearing considers bill to restrict domestic drones
With the so-called "war on terrorism" a major topic in the final weeks until the US election, members of Congress, activists, and some presidential candidates also weighed in this week on the use of drones—both for domestic surveillance and international military action. In debates this week, both major party candidates expressed support for the drone program, while all four third-party candidates came out in opposition. And as a congressional field hearing this week considers legislation to restrict the use of drones within the US to protect people's privacy rights, activists are calling on international human rights bodies to prosecute the Obama Administration for war crimes. FSRN's Alice Ollstein has more.
Maricopa County Sheriff Arpaio faces tight reelection race in Arizona
In Maricopa County, Arizona, controversial Sheriff Joe Arpaio is running for reelection. He has been in office for two decades and faces his closest reelection campaign to date. Civil rights groups have long organized against Arpaio, who is being sued by the Justice Department for raids on the Latino community and harsh treatment of inmates. Voting rights groups are also concerned about confusing information sent to voters. County election officials have twice sent out material that incorrectly identifies the date of the election in Spanish, though the English version lists the correct date of November 6. Petra Falcon, executive director of Promise Arizona in Action, said her group had registered 34,000 new voters ahead of the election and that incorrect and misleading information threatens access to the polls. She spoke to FSRN by mobile phone from the Phoenix elections department.
"Our movement is driven by lots of young people who have suffered not only the impact of SB10702B, but also the abuse of power by Sheriff Joe Arpaio that we have encountered for years here in Maricopa County, but we're finally getting to the point where we are building an infrastructure of Latino voters in Maricopa County who are expressing their right to vote and we want to continue that over a long period of time that so that we can take the state in the right direction."
This week the family of an inmate who died after being held in Sheriff Arpaio's custody filed a suit, saying the mentally ill man was beaten and shot with a stun gun by sheriff deputies. It follows a settlement earlier this month in which Phoenix agreed to pay more than $3 million for the wrongful death of Deborah Braillard, a woman who died in custody after being refused treatment for diabetes. Despite this, Arpaio still remains popular among some Maricopa County voters and the race with his challenger, Paul Penzone, remains tight. In the past week, each campaign has release polls that show their candidate in the lead.
For more on the race and on Penzone's campaign, we're joined by JJ Hensley, a reporter with the Arizona Republic.
Russell Means, American Indian activist and AIM leader, dies at 72
Native American activist and actor Russell Means died at his ranch in Porcupine, South Dakota early Monday. He was 72. Means was one of several American Indian activists during the late 1960s who established the American Indian Movement as a force for change. AIM led a series of actions, including the occupation of Alcatraz Island in San Francisco Bay, The Trail of Broken Treaties caravan to Washington, D.C. and the occupation of the Bureau of Indian Affairs Headquarters, and the 1973 Siege at Wounded Knee. AIM's tactics drew the attention of the FBI, whose counterintelligence program, COINTELPRO, targeted members of the group for surveillance, harassment and arrest. In an interview with independent journalist Scott Schlegel in 1992, Russell Means said that joining AIM awakened his sense of cultural pride.