March 9, 2012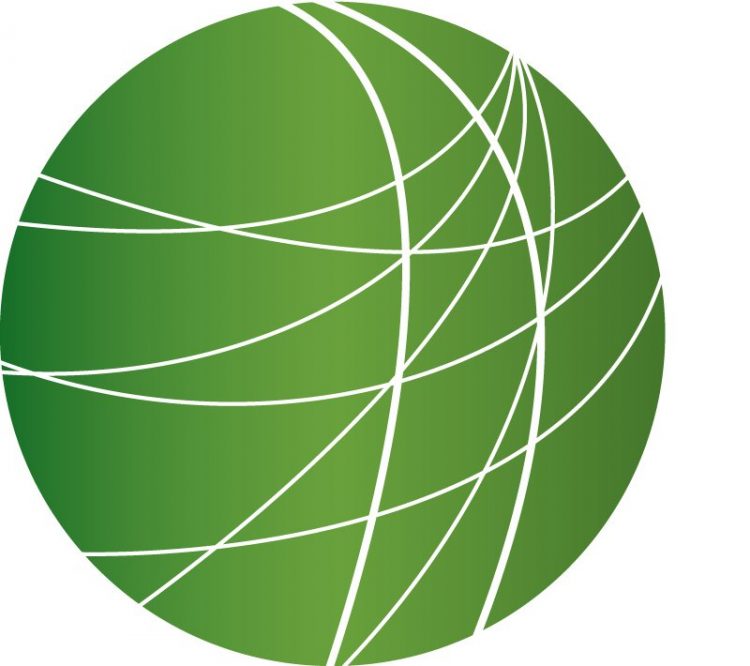 Obama signs law that could make it easier for government to crackdown on public protests
On Fukushima anniversary, scrutiny falls on lax oversight of US nuclear facilities
Women take center in role in push for water rights in California
HEADLINES
Salvadorians head to the polls in national elections
In El Salvador this weekend residents will go to the polls for national elections.  The country is voting for the first time following new electoral reforms.  From the capital, FSRN's Cory Fischer-Hoffman reports.
This Sunday, march 11, every seat in the national legislature will be up for election. Voters will use a colorful ballot that includes individual candidates. Before election reforms, voters were only allowed to choose political parties.  In addition, the reforms aimed at increasing participation will allow residents of nine provinces to vote closer to home. This is the first time since former rebel group FMLN signed peace accords that they are not running as the opposition party. Salvadoran president, Mauricio Funes, who is a member of FMLN, has pushed through reforms in the areas of health, education and agriculture. The national assembly elections will be crucial for deciding if El Salvador continues on the path of these reforms, or whether the opposition parties will push through more conservative agendas, including further privatization and deregulation. Cory Fischer-Hoffman, FSRN, San Salvador.
Israel kills Gaza militant leader
While much of the world's focus is on Israeli and Iranian posturing over nuclear programs, Israel continues operations against alleged militants in Gaza. Today, an air strike killed the leader of the Popular Resistance Committees. FSRN's Rami Almeghari files this headline.
Rescue teams in Gaza say that two missiles hit a car, killing two people and injuring a third. The Popular Resistance Committees announced its leader Zuhair Al-Qaisi and Mahmoud Hannani, a freed prisoner from the West Bank City of Nablus, died in the attack. Abu Mohjahed, spokesperson for the Popular Resistance Committees, vowed retaliation. "By committing such a crime, the occupation has changed the rules of the game.  Therefore, the occupation alone will have to face repercussions." An Israeli army spokesperson confirmed the strike and said that Al-Qaisi was planning an attack on Gaza-Israel border. The Popular Resistance Committees denied and described the claims as baseless. Rami Almeghari, FSRN, Gaza.
Ohio steps up regulations on fracking
Ohio Department of Natural Resources officials say a cluster of recent earthquakes in the northeastern part of the state were likely caused by hydro-fracking disposal wells.  As a result, the Department announced new rules today regulating wastewater disposal. The regulations prohibit drilling disposal wells in certain types of geologic formations and the plugging of certain existing wells.  Companies will be required to submit "extensive geologic data" before drilling and install safety and monitoring equipment at the well sites.
Judge orders NYC Fire Department to hire nearly 300 minorities
A judge has ordered New York City to pay millions of dollars in compensation to firefighters who charged the city used racially biased recruitment tests to keep African-Americans and Latinos off the force. FSRN's Salim Rizvi has more.
US District Judge Nicholas Garufis chided the city for not correcting the recruitment anomaly as he delivered his judgment granting around $128 million in compensation. The lawsuit alleged that the city violated civil rights laws when it used an entrance exam the firefighters said was designed to racially discriminate. The New York judge also criticized the hiring practices of FDNY, calling them racially discriminatory. He ordered major reforms to be overseen by the court. FDNY will be required to hire 293 black and Latino applicants. City attorney Michael Cardozo calls the judgment 'erroneous' and maintains that the FDNY works toward diversity. Many fire departments across the country face similar lawsuits. Salim Rizvi, FSRN, New York City.
Activists fight pending Texas Women's Health Program closure
Federal funding for the Texas Women's Health Program is set to expire at the end of the month, after the state legislature pushed Planned Parenthood out of the mix.  Reproductive rights and health activists across Texas held demonstrations this week, and more are planned going forward. From San Antonio, Andrew Oxford reports for FSRN.
"Don't mess with Texas women" was a common slogan at demonstrations from San Antonio to Dallas, Austin to Abilene, as thousands of Texans turned out this week to protest cuts to the Women's Health Program.  Launched in 2005 with Medicaid funding, more than 100,000 low-income Texas women are now enrolled to receive services such as birth control and cervical cancer screenings through the $40 million-a-year initiative. Governor Perry now aims to exclude Planned Parenthood from the program, in a move the federal government says unlawfully restricts patient choice.  With officials in Washington and Austin deadlocked on the issue, federal funding will end on March 31. Governor Perry said Thursday he would fund the program with state dollars, but insisted that organizations affiliated with abortion providers would be excluded. Planned Parenthood – which provides more than 40% of the programs services – launched a fifteen-city bus tour this week to rally Texans against the cuts.  More protests are planned at the state capital and around Texas next week. Andrew Oxford, FSRN, San Antonio.
FEATURES
Obama signs law that could make it easier for government to crackdown on public protests
President Obama has signed a bill into law that further strengthens the government's ability to crackdown on public protests. Though most of the law isn't new, civil liberties advocates and protest groups are concerned the vague language could lead to abuse of power, and suppress future demonstrations by the Occupy movement and other groups. From Washington DC, FSRN's Alice Ollstein reports.
On Fukushima anniversary, scrutiny falls on lax oversight of US nuclear facilities
This weekend marks one year since a massive earthquake hit Japan sending a tsunami into coastal villages and killing an estimated 20 thousand people. The event triggered the Fukushima nuclear disaster that displaced 340,000 thousand residents. Despite Prime Minister Yoshihiko Noda's assurances that the emergency has been brought under control, many Japanese residents remain wary of the risks of nuclear power. Ninety-two percent of Fukushima residents say the government has not done enough to rebuild the prefecture, according to a survey out this month. All but two of the country's 52 nuclear reactors remain shut down amid concerns about safety and oversight. In the US, dozens of Fukushima-style reactors have come under scrutiny. 100 similar reactors are nearing the end of their expected life span, some of them are near population centers or in earthquake zones. All in all, 100 million Americans could be at risk in the event of a Fukushima-like disaster. That's according to a new documentary called Danger Zone: Aging Nuclear Reactors. Joe Rubin is with the Center for Investigative Reporting he's also one of the producers, along with Serene Fang, of the documentary. To view the documentary, Danger Zone: Aging Nuclear Reactors, at the Center for Investigative Reporting: http://cironline.org/reports/danger-zone-aging-nuclear-reactors
Women take center in role in push for water rights in California
Residents in California's rural central valley face daunting environmental challenges.  For many, access to clean, affordable drinking water is one of them. The problem has festered for decades. But that's beginning to change in Tulare County, where an organization is helping people recognize the problem and do something about it.  As with many community organizing endeavors, women are the motivating force. As part of our ongoing series on international women's day and women's history month and the positive force women play in their communities, FSRN's Vic Bedoian reports.
In West Bank, women use billboards to spark discussion on gender and stereotypes
In the West Bank city of Ramallah, a new project aims to improve women's rights. Organizers have erected 12 billboards throughout the city to capture residents attention and encourage reflection and discussion on gender issues and stereotypes. FSRN's Jillian Kestler-D'Amours has more.