April 18, 2012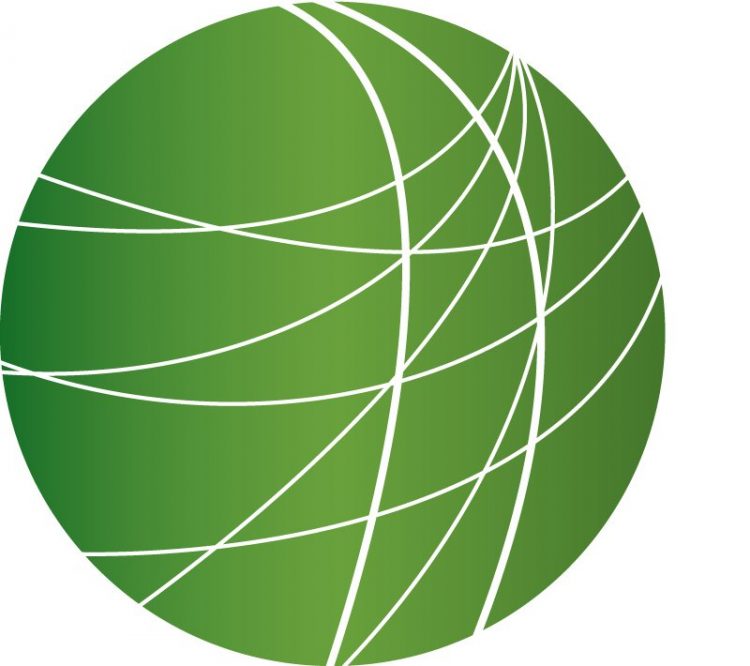 EPA issues new rules to reduce air pollution from fracking
Voter ID laws challenged at state and federal levels
Teachers, parents push back against high stakes testing
HEADLINES
Occupy New Haven evicted from city park
Police arrested 13 people as Occupy New Haven was evicted from a city park called the Green at 8 this morning.  Yesterday protesters lost a free speech appeal at the Second Circuit court in New York City.  From Connecticut, FSRN's Melinda Tuhus reports.
Eight occupiers locked arms and sat in front of one of the few remaining tents, under a banner proclaiming, "You Can't Evict an Idea." Occupiers and homeless advocates removed personal property before police moved in.  Occupier Ray Neal called the encampment "sacred ground." As he sat in front of the tent he shouted:
"Whose Green? Our Green! Whose Green? Our Green! Whose Green? Our Green!"
Neal and several others went limp and were carried to a waiting police bus.  One of those arrested was a paraplegic who was placed in an ambulance.  In addition, police arrested three other protesters in the crowd.  All were charged with disorderly conduct and/or interfering with police.  Just before being arrested, an occupier named Moose declared:
"They can take the camp down, but they're not gonna stop us from organizing."
New Haven occupiers say they will now focus on outreach and direct action, since they no longer have an encampment to protect.  Melinda Tuhus, FSRN, New Haven.
New photos show US soldiers posing with militant corpses in Afghanistan
Photos have emerged of US soldiers who appear to be posing with the bodies of dead militants in Afghanistan.  A soldier gave the photos to the Los Angeles Times, who published them this morning.  In a statement, Secretary of Defense Leon Panetta "strongly reject[ed] the conduct depicted" in the photos, which were from 2010.  The Defense Department said it asked the LA Times not to publish the images.  But an editor at the paper said they decided to go ahead because it fulfills their obligation to readers to report on allegations of breakdowns in military discipline that endangered US troops.
Advocates call for release of remaining Angola 3
Human rights advocates rallied on steps of the Louisiana capital on Tuesday afternoon in support of two of the Angola 3.  Yesterday was the 40-year anniversary of the two inmates' placement in solitary confinement at the infamous Angola Prison.  For FSRN, Tegan Wendland reports from Baton Rouge.
Amnesty International delivered 65,000 signatures to Gov.  Bobby Jindal asking him to free the two remaining members of the "Angola 3."  The human rights group says 65-year old Albert Woodfox and 70-year-old Herman Wallace were originally imprisoned for armed robbery, but were placed in solitary confinement after they organized a Black Panther chapter and were convicted of murdering a prison guard.
The group says not only is the imprisonment cruel and inhumane, but the men are innocent.  Southern University law professor Angela Bell called on Jindal to intervene, saying the imprisonment was unlawful and racially motivated.
"What has been done to the Angola 3 is more drastic and more extreme than what has been done to some of the worst serial killers, mass murderers and even terrorists in this country."
But State Department of Corrections spokesperson, Pam Laborde, says the men are treated humanely and are not in solitary confinement, but in "closed cell restriction units." She accuses Amnesty of misleading the public by calling the case the "Angola Three," when one of the prisoners has already been released and the others are no longer held at Angola prison.  A court overturned the murder conviction of the third man, Robert King.  He was released in 2001.  Tegan Wendland, FSRN, Baton Rouge.
Dismembered bodies found in Mexican border city
The Mexican border city of Nuevo Laredo has become the latest scene of a gruesome organized crime incident, and an example of how extreme violence can take place in a vacuum of official silence.  FSRN's Shannon Young reports.
The dismembered remains of 14 people in 10 trash bags were left in a minivan near Nuevo Laredo's city hall Tuesday.  The news began circulating Tuesday afternoon after the state government of Tamaulipas published a press release confirming the discovery of the remains along with an undisclosed message from an unnamed criminal organization.  The press release indicated all of the victims were males, apparently between the ages of 30 and 35.
Hours later, the press release was no longer available on the government's web site.  Tamaulipas is infamous for its lack of transparency and the region's media often avoid covering organized crime issues.
Within the context of Mexico's drug war, the act of leaving multiple corpses in a high profile location is generally seen as a threat to a given area's dominant criminal group from rivals.  Shannon Young, FSRN, Oaxaca.

Bahrainis protest ahead of Grand Prix

In a second day of protests, anti-government demonstrators in Bahrain interrupted a lead-up event to a major Formula One race scheduled this weekend.  The Grand Prix was cancelled last year because of instability.  Police fired stun grenades at the protesters, who called for the release of hunger striking political prisoner Abdulhadi al-Khawaja.  The Bahrain Center for Human Rights says Al-Khawaja told his wife he would stop accepting any fluids other than water beginning today.
International media report that 80 pro-democracy advocates have been arrested in the lead-up to Sunday's big auto race.  Yesterday Amnesty International said reforms promised by the ruling government have been "piecemeal" in their implementation.  In a report, the rights group said senior officials have not been held accountable for previous violence against protesters, scores of political prisoners remain in jail, and human rights violations continue.
FEATURES
EPA issues new rules to reduce air pollution from fracking
Today, the Environmental Protection Agency issued new national air pollution rules for oil and natural gas production. They include the first national standards for air pollution created by hydraulic fracturing, the controversial method also known as fracking. Gina McCarthy, assistant administrator for EPA's Office of Air and Radiation spoke on a teleconference with media today:
"Today's rules are expected to help reduce smog formation in areas that natural gas production occurs and to protect against cancer from air toxins and would do it in a cost-effective way. EPA estimates a cost savings when the combined rules are fully implemented in 2015, a savings that comes from one of the key standards in the rule: the first national standard to reduce emissions from hydraulically fractured wells."
The rules call for industry to reduce volatile organic compounds, or VOCs, which contribute to smog formation, and air toxics that can cause cancer and other serious health effects. The EPA says they expect the rules should reduce pollution by nearly 95 percent at some 11,000 new gas wells every year. The rules set up a transition period during the next two years. After January 1, 2015 all operators will be required to use emission reduction technology, called "green completions." McCarthy said the rules were developed following a 100-day comment period during which the agency received 150,000 comments from the public and industry representatives. For more on the new rules and how they apply to the oil and natural gas industry, we're joined by Robin Cooley, staff attorney with Earthjustice. She joins from Denver, Colorado.
Voter ID laws challenged at state and federal levels
With the general election just around the corner, the legal battle over voter ID laws has intensified among the courts, the Justice Department, and a growing number of states. An appeals court in Arizona upheld the state's voter ID law on Tuesday, while Wisconsin's Supreme Court decided Monday not to hear the issue —essentially guaranteeing that voters will not have to show ID in the upcoming recall elections. The US Justice Department has already blocked voter ID laws in South Carolina and Texas, saying the laws were discriminatory.  But the attorneys general of those states continue to challenge that decision, hoping to put the laws into effect before November's election. FSRN's Alice Ollstein has the details.
Teachers, parents push back against high stakes testing
It's testing season in public schools across the country. The federal No Child Left Behind Act requires states to annually measure students' proficiency in English and Math. The Bush-era legislation has been much criticized for its heavy reliance on standardized tests. Now, the education program under President Barack Obama, called Race to the Top, is also putting tests in a central role in federal funding and evaluations of teachers and students. As a result students are taking longer tests more frequently. But there's also growing calls from educators and parents to end the practice.  FSRN's Jaisal Noor reports.
In Pakistan, families of disappeared call for end to abductions
Human rights group Amnesty International is calling on Pakistan's security agencies to end secret detention and disclose the fate of hundreds of disappeared people, after authorities failed to comply with a court order and present two people considered missing before judges Monday. Over the last decade, many people in Pakistan have disappeared. The trend started after the September 11th terrorist attacks and many attribute the disappearances to Pakistan's intelligence agencies, which has spurred much anger and distrust. Some families are finally speaking out and protesting the abductions of their loved ones. Catherine Komp reads for our reporter in Pakistan, Gabe Matthews.