May 25, 2012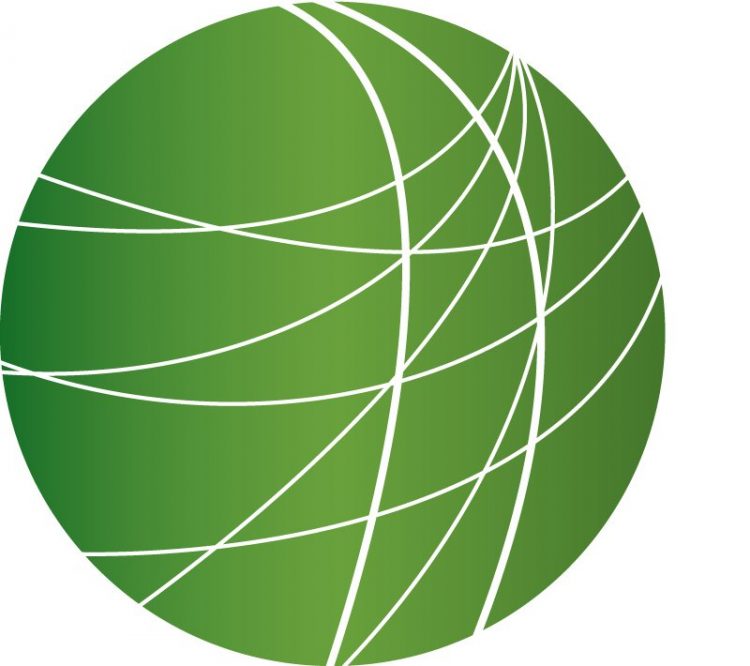 As US cites human rights violations abroad, some question American support of repressive regimes
In Honduras, witnesses describe US role in deadly raid
Northern California tribe challenges Forest Service on access to sacred site
More than 100,000 lack medical access in Sudan after vital supplies blocked
HEADLINES
Ohio fracking legislation goes to governor for signature
In Ohio, Republican-backed fracking legislation is headed to the governor's desk.  The energy bill is designed to regulate the state's expanding natural gas industry, which is expected to add hundreds of new well over the next few years.  Opponents say the law contains dangerous loopholes and will do little to address the potentially harmful effects of the industry.  FSRN's Evan Davis has more from the capital.
By a wide majority this week, both the House and Senate passed the energy legislation.  Among the bill's key provisions is a requirement that oil and gas companies disclose at least some of the chemicals used in the fracking process, many of which are known to be toxic.  While proponents assert the disclosure provisions are nation's toughest, critics note that the bill only requires disclosure after the chemicals have already been pumped in to the ground and that only general categories of chemicals have be named. Another concern of critics is the lack of a citizen's appeals process. Mark Shanahan was the energy advisor to Ohio's previous governor.
"The bill, as it stands, appears to eliminate citizen appeal rights.  So if the department of Natural Resources approves a permit for a drilling operation you can't appeal it to anybody.  There's no commission or board you can go to.  You can't take it to court – a violation of basic constitutional rights to due process."
The bill also includes a provision that would restrict physicians from publicly disclosing information about fracking-related toxins, even if they believe those toxins to be the cause health problems in their patients.  Evan Davis, FSRN, Columbus.
Obama makes quick nomination to head NRC
President Obama has nominated a George Mason University environmental science professor to be the next chair of the Nuclear Regulatory Commission.  Allison MacFarlane is being tapped to replace nuclear safety advocate Gregory Jaczko, who announced his resignation earlier this week.
Inmates in Virginia on hunger strike demanding better conditions
In Virginia, 11 inmates have gone on a hunger strike opposing their treatment in one of the state's maximum security prisons.  Red Onion prison has a history of human rights concerns dating back more than a decade.  FSRN's Brad Kutner has the story from Richmond.
Asking for an end to indefinite terms of segregation and quality cleaning supplies, approximately 11 inmates have been refusing food since Tuesday.  Red Onion opened in 1998, and soon after Human Rights Watch voiced concerns over the treatment of prisoners and the extensive use of solitary confinement.  In 1999, HRW released a report saying racism, violence, and inhuman conditions were rampant at the facility. Jamie Fellner authored that report.  She said the prisoners' claims, if legitimate, show a clear violation of human rights.
"Even if you have extremely dangerous prisoners, or who have shown themselves to be dangerous in prison – you can't just keep people indefinitely in solitary confinement.  You have to have meaningful periodic evaluations of their progress, and you have to give them a clear sense of what they have to do to get out."
Prison officials have denied any wrong doing in the matter, even suggesting to local media that inmates could be eating in secret with food purchased from the prison canteen. An outside group has already formed to support the striking prisoners and organizers say they made a personal visit to the prison.  Solidarity with Virginia Prison Hunger Strikers says they have not been able to confirm how many men are striking because prisoners are spread across several "pods." They say the men are also refusing showers and exercise.  Brad Kutner, FSRN, Richmond.
Occupy the PGA calls for community reparations in Benton Harbor
Activists in Benton Harbor, Michigan are protesting the Senior PGA golf championship this weekend.  The protest, being called Occupy the PGA, is demanding that 25% of the event's profits be given to the citizens of the city "as partial rightful compensation for stolen land and water."  Protests began Wednesday, and rallies were scheduled yesterday and today.  Tomorrow, protesters will wear all black as part of a so-called "Death March."  Community members in Benton Harbor have been protesting the use of public lands to build part of a golf course for several years.
Coal activists continue pressure against mountaintop removal mining
Activists in West Virginia are continuing their push to end the practice of mountaintop removal coal mining.  The environmental group Mountain Justice carried out two actions Thursday to block coal shipments from the mines.  And women in the heart of coal country are planning a unique protest on Memorial Day.  FSRN's Melinda Tuhus reports.
Coal leaves West Virginia by truck, barge and rail.  Dozens of concerned residents blocked access to the haul road on Kayford Mountain Thursday, stopping coal trucks from entering or leaving the Republic Energy mine.  At the same time, five activists boarded a barge on the Kanawa River with a large banner that read "Coal leaves, cancer stays," and locked their bodies to the barge. All five were arrested. Marilyn Mullens, a spokeswoman for the protesters, decided she needed to take further action, so she's organized a group of women to stand on the capitol steps in Charleston on Monday and shave their heads.
"And that just kind of came to me.  I thought well, something that's really important to women here in the United States, in our culture, is their hair.  So I'm going to take mine off in solidarity with our mountains being stripped of everything.  I mean they don't leave anything.  They don't even leave the topsoil."
Mullens say her group, Women Unite to End Mountaintop Removal, will also be standing in solidarity with people who are sick and dying because of coal industry pollution.  Melinda Tuhus, FSRN.
FEATURES
As US cites human rights violations abroad, some question American support of repressive regimes
The US State Department's annual human rights report calls attention to ethnic and gender violence, media censorship, extrajudicial killings and political unrest on several continents. The report, released this week, draws special attention to continued violations in Syria, Bahrain, Yemen, Sudan and other nations. But some international human rights groups are turning the lens back toward the US, saying the Obama Administration's arms sales, drone strikes, and detentions and interrogations without trial have had a negative impact on global human rights conditions.  In Washington D.C., FSRN's Alice Ollstein has more.
In Honduras, witnesses describe US role in deadly raid
The State Department's report on human rights also details the situation in Honduras, where unlawful killings, torture and arrests of civilians continue. Meanwhile, questions about the US role in a deadly raid on the Honduran coast continue. In the early morning of May 11 government forces in helicopters fired on villagers in the Ahuan region, killing four people. US DEA agents took part in the raid, which allegedly targeted drug traffickers, and witnesses describe English-speaking men leading interrogations and arrests. We go now to Honduras to speak with Karen Spring, a human rights activist who works with Rights Action.
Northern California tribe challenges Forest Service on access to sacred site
A small tribe in Northern California is holding a war dance against the federal government for the next three days near the Shasta Dam. On FSRN, we've been following the story of the Winnemem Wintu who say the US Forest Service has refused to grant them private access to the tribe's ancestral land. Tribal members say it's an act of cultural genocide. FSRN's Christina Aanestad is at the war dance and files this report.
More than 100,000 lack medical access in Sudan after vital supplies blocked
In western Sudan, more than 100,000 people face a lack of basic health care as vital medical supplies and personnel are blocked from reaching North Darfur. Doctors Without Borders said restrictions imposed by Sudanese authorities have forced them to suspend nearly all of their services in the area. Government authorities cite insecurity. As the rainy season approaches, medical teams say the suspension puts people at risk for the spread of disease and prenatal and maternal deaths. For more, we're joined by Alberto Cristina, program manager for Doctors Without Borders in Sudan. He joins us from Barcelona.
Azerbaijan's record on rights criticized as country readies for cultural contest
This weekend the Republic of Azerbaijan hosts the Eurovision Song Contest. It's a flashy, colorful pageant in which more than 40 countries compete in front of an international television audience of around 125 million people. The oil-rich former Soviet republic of nine million is using the event to show off its wealth, but the limelight has also brought scrutiny to a country plagued by endemic corruption and rampant human rights violations. FSRN's Jacob Resneck reports from the capital city, Baku.