October 11, 2012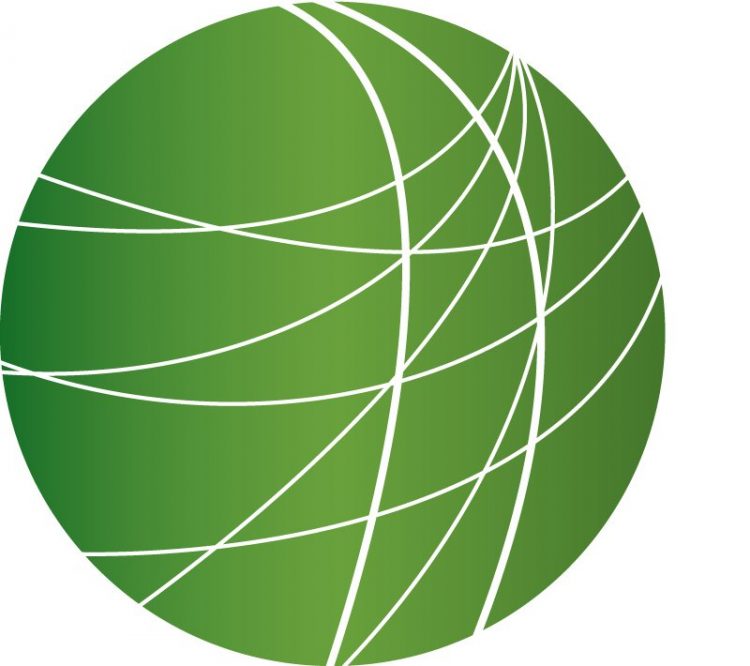 Uncertainty of state voter laws could affect turnout in key districts
Watchdogs accuse Ohio's Murray Energy coal company of coercing employees into political donations for Republicans
New York City Council considers new laws to address police abuse in Stop and Frisk program
HEADLINES
Biden, Ryan to square off in Vice Presidential Debate
This evening the Vice Presidential Candidates will debate. It's a chance for Vice President Joe Biden to take on Representative Paul Ryan on a variety of issues. Jobs and the economy are likely to be a significant focus, but as in the first Presidential debate, Medicare reform is expected to garner attention as well. Biden will have to answer to Republican charges that the President cut billions from Medicare. Paul Van de Water at the Center on Budget and Policy Priorities says what's being reduced under the Affordable Care Act are overpayments to private Medicare Advantage plans and the rate of growth in payments to healthcare providers.  Basically, the cuts make the program run more efficiently.
"None of this involves actually reducing the benefits that Medicare beneficiaries will receive, in terms of doctor's visits and hospital stays, and nursing home stays."
Paul Ryan comes into tonight's event defending a candidate who seemingly reversed his position on several major issues during the first Presidential debate.  In that debate, Mitt Romney took much more moderate positions on issues such as taxes and financial regulations than he had on the campaign trail.
Foreclosure rates and unemployment insurance claims fall
New economic numbers out today show the number of US workers filing for unemployment insurance dropped to its lowest level in four years.  This follows data out last week showing the unemployment rate had dipped below 8%.  In other economic news, the rate of home foreclosures has dropped to a 5 year low – the fewest since July 2007.  Florida saw the highest percentage of foreclosed properties in September, with one in every 318 homes in foreclosure.  North Dakota had the lowest with one in every 106,000.
Obama orders protections for intelligence agency whistleblowers
President Obama has signed a policy directive that extends whistleblower protections to intelligence personnel.  Under the new rule, issued yesterday, employers cannot retaliate against or limit access to classified information to employees who legally reports waste, fraud or abuse.  The move is being seen as a major step forward in whistleblower protections.
Rare drone strike in Orakzai Agency, Pakistan kills sixteen at religious school
Today the US launched a drone attack in the Orakzai Agency of Pakistan.  The region in the central west of the country has only been targeted one other time.  From Pakistan, FSRN's Gabe Matthews reports.
The US drone attack killed sixteen people in Upper Orakzai Agency. The area is home to a Sunni sect of Muslims.  Orakzai connects the volatile North Waziristan Agency with other tribal areas. The drone targeted a religious school, which is widely known, and a place where the local poor send their children to have an Islamic education. The drone attack is the main topic of discussion in the bazaars and male guest houses of the Agency. A local resident tells FSRN people are afraid, and that those who can afford to live in cities are planning to move to Peshawar. The general sense is that there will be more drone attacks in the future. I'm Zayn Qarissli reading for Gabe Matthews in Pakistan.
Landless Indian farmers end protest march after striking deal with government
Following up on a story FSRN covered last week… Thousands of India's landless farmers and rural poor who have been demanding land rights have called off a multi- week march to New Delhi, after reaching an agreement with the government.  FSRN's Bismillah Geelani reports.
The breakthrough came on the ninth day of the march.  The farmers had completed more than half of their 200-mile journey.  The government agreed to introduce a new national land reform policy within six months that would give farmers legal rights over residential and agricultural land.  The government also agreed to set up fast-track courts for efficient disposal of land disputes. Jairam Ramesh is Minister for Rural Development.
"We will thoroughly discuss the 10-point program we have agreed upon with the central and state governments and come up with a roadmap for its implementation. And I'm sure after six months, you won't feel the need to embark on another march to Delhi."
The organizers, however, made it clear that if the government did not keep its promise they would restart the march from where it ended today.  Nearly 50,000 thousand people have participated in the protest since it began last week in Central India. Bismillah Geelani, FSRN, New Delhi.
South African mine strike overshadowed by violence once again
Worker strikes continue at an Anglo American platinum mine in Rustenburg, South Africa, west of Pretoria.  Two people have reportedly died.  One from injuries sustained from rubber bullets, assumed to have been shot by police while trying to disperse the crowd of protesters.  Another man was set on fire by miners and died of his wounds.  No reason for that attack has been reported.  Late last week, Anglo American fired 12,000 striking workers.  In turn, the workers have vowed not to allow the company to hire any new miners.  Police have banned public gatherings.
FEATURES
Uncertainty of state voter laws could affect turnout in key districts
As Vice President Joe Biden and challenger Paul Ryan face off in their vice presidential debate this evening, many pundits are focusing on the topics they'll likely address: the economy, health care, taxes. But with the election just weeks away, groups in several key states continue to wage legal battles over voting rights. A federal court ruled Wednesday that South Carolina can implement its proposed voter ID law, but not until 2013. After a similar ruling for Pennsylvania, several counties there are still telling voters they must show an ID at the polls. And Republican officials in Ohio asked the US Supreme Court to allow the state to block early voting. Voting rights advocates across the country say this ongoing uncertainty about who can vote and when could suppress turnout among vulnerable populations. FSRN's Alice Ollstein has more.
Watchdogs accuse Ohio's Murray Energy coal company of coercing employees into political donations for Republicans
An Ohio coal company run by a staunch supporter of Mitt Romney is denying allegations that it violated fundraising rules in directing employees to contribute to the company's political action committee and threatening the loss of jobs if Republicans lose. A complaint filed this week with the Federal Election Commission by the group Citizens for Responsibility and Ethics in Washington alleges that Murray Energy Corporation and its CEO Robert Murray "coerced" workers to make the political contributions with financial reprisal, including the loss of their jobs. In response to charges into fundraising activities, also made by the Ohio Democratic Party, Murray Energy sent FSRN a written statement calling the allegations "unfounded" and "baseless." The company said the allegations are "an attempt to silence Murray Energy and its owners from supporting their coal mining employees and families by speaking out against President Barack Obama's well known and documented War on Coal." The charges were prompted, in part, by an article in the New Republic Magazine published last week. The case brings attention to other similar incidents. In Florida, David Siegel, of Westgate Resorts of Orlando, warned employees that their jobs could be at risk in the election, according to a copy of an email obtained and published by the Orlando Sentinel. CEO Richard Lacks in Michigan sent his employees a letter warning of cuts to paychecks if Obama were re-elected and urging them to vote in November for the candidate of "smaller government and less government," according to excerpts leaked to local media. For more, we're joined by Melanie Sloan, she's the executive director with the Citizens for Responsibility and Ethics in Washington, or CREW.
New York City Council considers new laws to address police abuse in Stop and Frisk program
New York's City Council is considering a package of new laws to address the police department's controversial practice known as Stop and Frisk, in which police officers temporarily stop and detain people on the street. Stop and Frisk has increased 600 percent under Mayor Michael Bloomberg's leadership, peaking at nearly 700,000 stops last year. At a City Council hearing yesterday, residents gave more than five hours of testimony about the new measures aimed at curbing the practice. Critics point to the police department's own statistics that show the majority affected are people of color and not charged with any crime. From New York, FSRN's Matthew Petrillo reports.
Nigerian farmers bring case against Shell oil in Dutch court
Four Nigerian farmers from the oil producing Niger Delta region were in a Netherlands court today to argue their case against the multinational oil company Shell. The farmers allege that pollution from Shell's activities affected their farmlands and fishing ponds and denied them their livelihood.  The case marks the first time a Dutch multinational is being sued at home in connection with pollution caused abroad and it comes a little more than a week after the US Supreme Court heard a case against Shell for alleged involvement in acts of torture in Nigeria.  The case at the Hague could set a precedent which would make it possible for multinational companies to be sued at home for pollution caused in other countries. FSRN's Sam Olukoya reports from Lagos.