June 19, 2012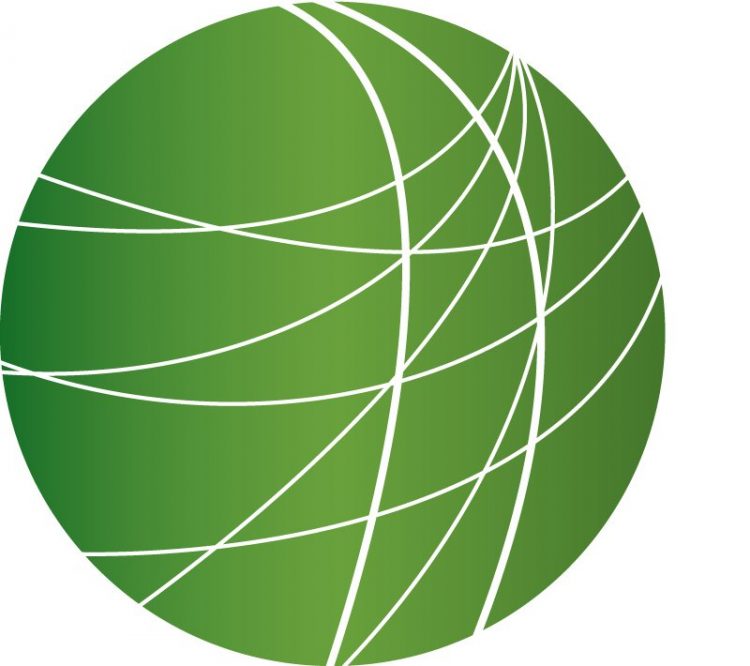 HEADLINES
Pakistan High Court ousts Prime Minister
Pakistan's Supreme Court disqualified the country's Prime Minister today, and retroactively fired him from his post. Prime Minister Yusuf Raza Gilani was convicted of contempt of court in April for not following a judicial order to seek a Swiss  probe into possible money laundering by Pakistan's President, Asif Ali Zardari. The President and his late wife, Benazir Bhutto, have long been accused of washing state funds through Swiss banks. The high court, led by Chief Justice Iftikhar Chaudhry, ordered Zardari to appoint a new Prime Minister as soon as possible.
Hunger striking Palestinian athlete wins release from Israeli prison
Late yesterday, Israeli prison officials agreed to release a jailed Palestinian athlete who fasted for nearly three months to protest nearly three years in detention without charge. Rami Almeghari reports.  Mahmoud Sarsak's lawyer told his family that Israel agreed to free their son by July10th, 2012. Sarsak is a football player and student. Israel says he is a member of the Islamic Jihad, Sarsak denies the claim. He was detained in 2009 at the Israeli checkpoint of Eritz, while en-route to the West Bank to join the Palestinian National football team. He was held on the basis of secret evidence as a so-called  "enemy combatant" and has never been charged. Sarsak's brother Ehmad says he has frequently lost consciousness as is having vision difficulties, but as part of the agreement he will receive medical care until his release. "In return, Mahmoud will stop fasting and start eating as usual." According to Palestinian, Israel holds 4700 detainees. Approximately 300 of them are held under administrative detention and without charge. Rami Almeghari, Free Speech Radio News, Gaza.
Humanitarian aid group says Sudanese refugee situation dire, almost out of water
More than 110,000 people have fled fighting in Sudan's Blue Nile state, most of them elders, women and children.  According to Doctors Without Borders, the most vulnerable 20,000 are still on the road,  making their way toward an unfinished camp in South Sudan. The refugees  have been traveling for weeks, some for months, often with only bark and leaves to eat.  Emergency Coordinator, Voitek Asztabski, says their living conditions are appalling. "MSF is providing water in the amount of 7.5 liters per person per day, at this ration we will be running out of water in about 9 days." Asztabski calls the situation critical, with doctors treating between two hundred and three hundred patients a day, and seeing death from dehydration on an almost hourly basis. The group is calling for an increase in international support including treated water, refugee relocation and road improvements.
Rep. Markey calls proposed border zone a "drone zone"
The US  House is set to vote this week on a package of land use bills. One of them would create a 100 mile zone along country's land borders. But a coalition of Environmental, Latino, and Citizen rights groups are against the measure. Ness Smith-Savedoff has more.
The National Security and Federal Lands Protection Act would set up a so-called operational control zone in which customs and border protection agents could override tribal sovereignty, conservation and hunting laws, and environmental protection laws. Today, Representative Ed Mar-key called the 100 mile area a "drone zone" and said it's not necessary to the protection of the American people.  "This bill, and this week of legislation put forward by House Republicans, represents an unprecedented attack on our land, on our rights and on our environment. According to Representative Markey, border agents would be able to kick families out of public parks, force ranchers off grazing grounds, and ignore protections of sacred burial grounds. Further, the bill allows agents to waive 36 landmark laws including the Safe Drinking Water Act and the Clean Air Act. Critics say the measure would pave the way for the pollution and desecration of protected lands without actually increasing national security. In testimony before Congress in March, Homeland Security Secretary Janet Napolitano called such a zone "unnecessary, and a bad policy." Even the U.S. Customs and Border Protection Agency officially opposes the bill. Ness Smith-Savedoff, FSRN, Washington.
FEATURES
Senate convenes first hearing on solitary confinement in US prisons
In Washington today, the Senate Judiciary Committee convened its first-ever hearing on solitary confinement. Over the last several years, opposition to the practice has grown, with thousands of prisoners across the country launching hunger strikes to demand more humane conditions. The practice is also being challenged in the courts after human rights advocates filed a class action lawsuit in California last month arguing that solitary confinement is "cruel and unusual punishment" and a violation of the Eighth Amendment. Now, some Senators have vowed to push for major reforms. On Capitol Hill, FSRN's Alice Ollstein reports.
Guest workers call on Walmart to respond to allegations of forced labor in Louisiana
Today in New York, Mexican guestworkers and labor allies are delivering petitions to Walmart board members calling on them to respond to allegations of forced labor at a Walmart seafood supplier in Louisiana. For more we go to Stephen Boykewich with the Guest Worker Alliance in New York.
Ahead of Mexican election, student movement calls for democratization and media reform
In Mexico, the presidential election next month could return the long dominant Institutional Revolutionary Party, or PRI, to power after more than a decade out of the executive office. Most polls favor the candidate of the party which ruled Mexico as a one-party state for 71 years. Some analysts cite the drug war and failed expectations during the past 12 years for the voter shift back to the PRI. But as the election nears, a movement led by university students has emerged with surprising momentum to show active opposition to the PRI's return to power. FSRN's Shannon Young reports from Oaxaca.
Gold rush in Haiti brings foreign companies to rural communities
As delegates and activists from around the world gather this week in Brazil for the RIO+20 conference on sustainable development, they'll be discussing a broad range of issues, including food security, urban growth, jobs and disaster response. Advocates are also drawing attention to the corporate influence at the UN-backed conference and calling for an alternative to extractive industries, such as mining. According to a draft text of the RIO+20 resolution obtained and published by the Guardian today, delegates will include mining as a way to alleviate poverty and help countries to meet development goals. The text also calls for strong government oversight of mining. Mining plays a big role in many developing countries, including Haiti. As the country continues to recover from the devastating earthquake of 2010 and pervasive government corruption, foreign companies are rushing in to mine for gold. According to a ten-month investigation by local reporters and students with Haiti Grassroots Watch, one third of the land in northern Haiti is under exploration, research or extraction by foreign companies and some residents are worried about environmental destruction. One of those residents is Elie Florestan from Grand Bois. "I think a mine might cause lots of problems for us. They say the mine would use our river. They say our water might become polluted. And that many families will be displaced." Two of the foreign companies most aggressively pushing for mining are Eurasian Minerals, based in Canada, and Newmont, based in the US. According to Haiti Grassroots Watch, two Haitian ministers recently signed a "Memorandum of Understanding" with Newmont and Eurasian that says the companies can begin drilling at one of their sites, a violation of Haitian law, which states no drilling can occur without a mining convention. The mining companies have promised to provide much-needed jobs in the area and some residents expressed support for the projects. Anthony Silvestre, a resident of Morne Bossa said some of the land in his area was rich with the mineral. "We feel very strongly about something: we like foreigners a lot. When foreigners come and work with us we're proud and it's beautiful. If they make a mine at Morne Bossa it would be as if God himself came down from heaven." But communities in nearby Dominican Republic are already confronting the costs of mining. The Canadian companies Barrick and Goldcorp are teaming up to develop an open pit mine. Barrick has already been forced to clean up a river polluted with sulphuric acid from a previous government-backed project in the area. Some residents described being displaced from their land for the new mine. "They moved us to this neighbohood, with nothing, no jobs no land. We're farmers! But we have nowhere to plant except the yard." In Haiti,  residents and community journalists are organizing to demand more transparency in the process. But the pace is picking up. One of the mining firms, Eurasian Minerals, has collected 44,000 samples and Newmont is considering at least five mine sites. The government's role has also been called into question. A former Minister of the Economy and Finances is now a paid consultant for Newmont and residents have struggled to get information about the projects. Arnolt Jean is a farmer in Lakwev. He calls the government irresponsible. "Yes, the country is poor. But what's underground could make us rich. If the government did what it was supposed to do, and exploit the minerals that are underground, the country would not be poor, but since what's underground stays underground, rich people figure out how to exploit the minerals, so they can become richer. Those who live on top of the ground stay poor. Those who exploit what's underground get even richer." Despite millions of dollars of aid money pouring into Haiti, the government still lacks resources to adequately monitor mining or oversee future projects. To view the full report, including a video on gold mining in Haiti, go to haitigrassrootswatch.org.
Interview with author, activist Vandana Shiva on the practice of sustainability
Indian author, activist and philosopher Vandana Shiva is one of many people in Rio this week calling for a paradigm shift in how countries practice sustainability, one that puts the rights of mother earth and future generations above profit and corporate control of the planet's resources. In a recent article published in The Asian Age, Shiva writes, "None of us are immune to the crisis, or the response to it. None of us are bystanders. We are all immersed in processes that are either threatening the planet and our own future, or finding creative ways to shape a sustainable and just future." FSRN's Salim Rizvi recently sat down with Vandana Shiva to discuss environmental struggles in her own country and what she expects of the Rio+20 summit.