May 8, 2012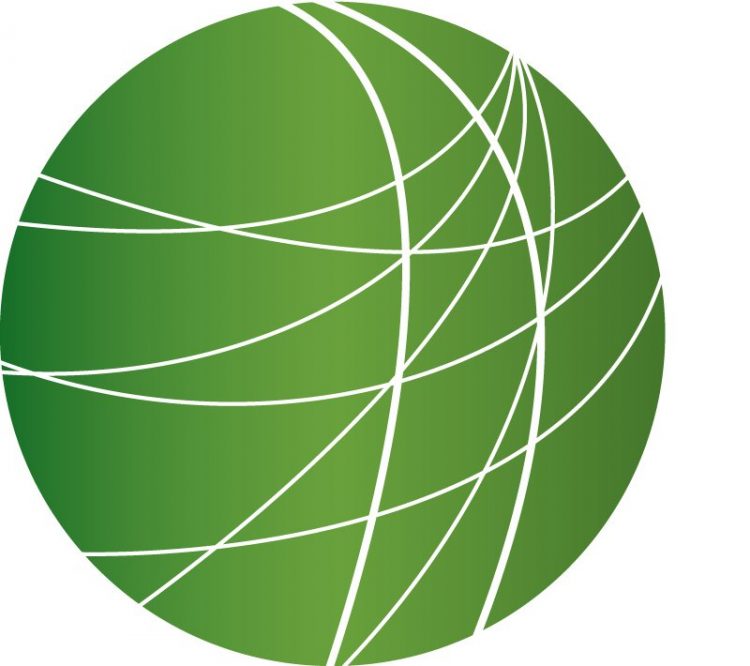 Senate Republicans block effort to prevent student loan interest rates from rising
Wisconsin voters to select who will challenge Gov. Scott Walker in recall election
Voters in North Carolina to decide fate of constitutional ban on same sex unions
Connecticut passes voter ID law, easing way for same-day registration
On visit, Clinton urges India to open market to foreign corporations like Wal-Mart
HEADLINES
Nigeria public hospitals empty of patients after striking doctors fired
Government hospitals in Lagos, Nigeria are without doctors after the state government fired  about 800 physicians for going on strike.  Sam Olukoya reports.
The 25 general hospitals and a teaching hospital in Lagos state have discharged all their patients, since they cannot cope without doctors. Many of the discharged patients now have no access to health care because they are too poor to afford the cost of treatment in private hospitals. Nigerian newspapers say scores of patients with very serious cases who cannot go to private hospitals have died. The specific figure is unknown. The sacked doctors have been on strike since April 16, demanding better pay. But the state government says their action is illegal and therefore has terminated their employment. The state says it has started recruiting new doctors to take the place of the sacked ones. But the striking doctors say the government's action will destroy the public health service, because the new physicians are fresh graduates who have no experience. Sam Olukoya, FSRN, Lagos.

Greenpeace releases dramatic photos of dead sea turtles taken after 2010 BP spill
Almost two years after filing a freedom of information request,  Greenpeace finally received – and released – graphic pictures of  dead sea turtles taken by the federal government following the 2010  BP oil spill in the Gulf of Mexico. Hundreds of pictures reveal dead Kemp's Ridley sea turtles, covered in oil and dozens of black garbage bags ostensibly filled with dead turtles. The photos are in stark contrast with others previously made public that largely show healthy sea turtles or those being successfully rehabilitated. Greenpeace filed the FIOA request in July of 2010, asking the US National Oceanic and Atmospheric Association to reveal records relating to more than 20 endangered and threatened Gulf species, or those designated as animals of concern.
EPA court ordered to reinstate fired 9-11 whistleblower
A US civil service court ordered the Environmental Protection Agency to give a fired whistleblower her job back, with back pay and interest. Dr. Cate Jenkins is a chemist who contradicted the official EPA  line that there was no health hazard in the  toxic dust released after the 2001 terrorist attacks on the World Trade Center.  Jenkins revealed that the agency's standards for corrosive levels of toxins in the air were artificially lowered allowing then agency head Christine Todd Whitman to claim the air was safe.  Last year, Dr. Jenkins petitioned the EPA to correct the standard so that first responders can be protected in the future. The EPA has not yet acted.
Many Quebec students reject most recent offer to settle tuition hike strike
Students in Quebec are  blocking the entrances of Montreal's World Commerce Center today as they begin their 13th week of tuition hike strikes. Many students largely reject an offer hammered out in a 20-hour long negotiation with the government. Stefanie Clermont has more.
Student distrust grew today when Prime Minister Jean Charrest and Education Minister Line Beauchamp publicly contradicted their weekend offer. Despite promising a possible roll back of tuition hikes if the university could reign in the costs of other student services, officials said today they would not apply those savings to tuition rates. The student union votes today follow the arrests of hundreds of protesters who followed Quebec's ruling liberal party to their general council meeting where demonstrations became violent. Four people were severely hurt by riot police who used massive amounts of tear gas and rubber bullets. If the strike is not quickly resolved, some students might have to finish their winter semester early in the fall, or take on extra classes next year. More demonstrations are planned later this week. Stefanie Clermont, FSRN, Montreal.
Thailand's Uncle SMS dies in prison
A 62 year old Thai man, sentenced to 20 years jail for defaming Thailand's Royal Family in text messages, has died in prison. From Bangkok, Ron Corben reports.
The man's death has triggered  demonstrations against the royal defamation law. The man, known locally as "Uncle SMS", suffered from cancer of the mouth. Amphon Tangnoppakul's case gained international attention last year when a Thai criminal court sentenced the retired truck driver to 20 years jail for allegedly sending SMS or short message service texts to a senior government official. Amphon pleaded not guilty  and wept during court proceedings saying he loved the Thai King And didn't even know how to text. Amnesty International researcher, Benjamin Zawacki.  "It's really quite shameful of the country that some in his early 60s with throat cancer, who claims not to even know how to send SMS messages would, as I say, spend the last month of his life behind bars for a law frankly which places Thailand well outside of compliance with international norms on freedom of expression." Under Thai laws those convicted of Lese Majeste, or insulting the king, queen and heir or regent, face up to 15 years jail terms. Human rights lawyers say more than 400 cases were prosecuted in 2010 alone. Ron Corben FSRN Bangkok, Thailand.
FEATURES
Senate Republicans block effort to prevent student loan interest rates from rising
On Capitol Hill today, Republicans in the Senate blocked a bill that would have prevented student loan interest rates from doubling this summer. Students and public interest advocates across the country have long been protesting rising tuition costs, which have contributed to pushing the student debt past the $1 trillion mark – exceeding credit and auto loans. FSRN's Alice Ollstein reports.
Wisconsin voters to select who will challenge Gov. Scott Walker in recall election
Voters go to the polls in several states today. In Indiana, long-time Republican Senator Richard Lugar faces a strong challenge from State Treasurer and Tea Party candidate Richard Mourdock. In North Carolina and West Virginia, voters will select candidates for the governor's and several congressional races. North Carolina will also determine the fate of a sweeping anti-gay amendment. We'll have details on that in a moment, but first we go to Wisconsin, where voters are selecting the candidate to challenge Governor Scott Walker in the recall election next month. Molly Stentz from WORT in Madison has the story.
Voters in North Carolina to decide fate of constitutional ban on same sex unions
In North Carolina, voters are deciding on a measure that would ban same-sex marriage, civil unions and domestic partnerships. State Constitutional Amendment 1 would put into law that "Marriage between one man and one woman is the only domestic legal union that shall be valid or recognized in this State." Critics include the NAACP, the Libertarian Party and human rights organizations. They say the broad wording of the amendment could affect access to health care for children, enforcement of domestic violence laws, and the business climate in the state. For more we go to Sarah Preston, policy director with ACLU of North Carolina. She joins us from Raleigh.
Connecticut passes voter ID law, easing way for same-day registration
While many states are passing voter I.D. and other laws that make it harder for certain groups of citizens to vote, Connecticut is bucking the trend by passing a law enabling election day voter registration. It's been shown in other states to boost voter turnout by at least 10 percent. FSRN's Melinda Tuhus reports from New Haven.
On visit, Clinton urges India to open market to foreign corporations like Wal-Mart
US Secretary of State Hillary Clinton is in India, where she's encouraging government leaders to support foreign direct investment or FDI. This would open the Indian market to US corporations like Wal-Mart. Clinton says it will help strengthen India's economy. "India can compete with anybody, anywhere and the more open India becomes the greater will be the rise in the standard of living and more opportunity for a broader number of people. But I also understand politics. A lot of these decisions are difficult and have to be weighed." But some are critical of Clinton's visit to India. They say the real aim of the US Secretary's visit is to protect US trade interests. FSRN's Jasvinder Sehgal reports.