July 17, 2012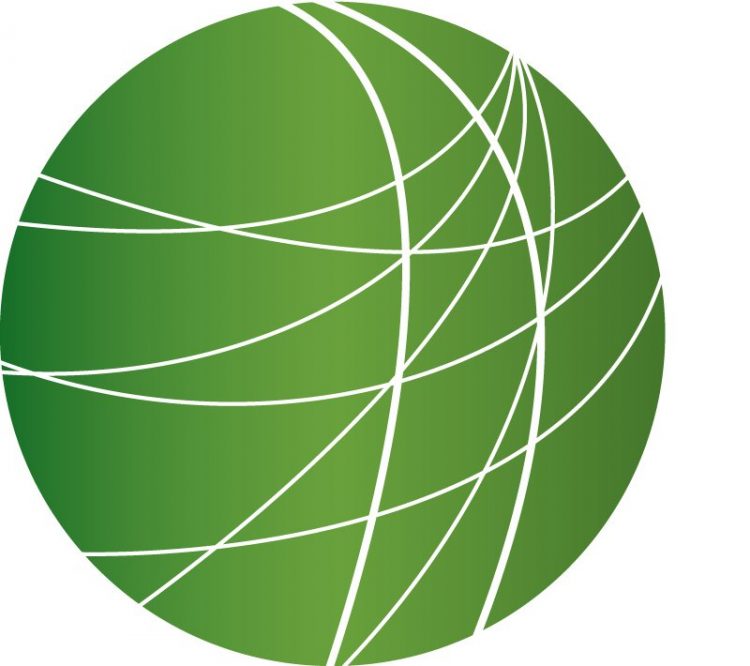 Thousands march to Afghanistan border to protest NATO supply route and US drone war
In Syria, widespread detention and torture leaves many families searching
Green Party addresses diversity in effort to expand national base
HEADLINES
Nigerian forces destroy waterfront shantytown home to 100,000
Nigerian authorities began tearing down one of the country's most notable shantytowns today, where tens of thousands live in  displacing residents who spent last night sleeping in their boats.  Sam Olukoya reports from Lagos.
The Makoko slum is a peculiar settlement of wooden houses built about six feet above the water near the Lagos sea shore where all the residents needed canoes to move around. A combined team of armed soldiers and police commenced the demolition after officials gave the 100,000 residents a seventy two hour ultimatum  to vacate. Some of those who lived in Makoko had been there for dozens of years and said the notice was too short for them to find alternative accommodation. Most of those displaced spent the cold night in their canoes. The pressure for land is growing in Lagos, a city that is fast becoming one of the largest in the world. As part of plans to meet the growing demand for land, the poor who inhabit some of the Lagos water fronts are being displaced under a government program where the land is reclaimed and sold to the rich. Sam Olukoya FSRN, Lagos.
FDA bans BPA in baby bottles but still okay in food packaging; approves HIV preventive
The FDA announced a ban on BPA, or bisphenol-A ,  in baby bottles and sippy cups today.  Many studies show that the compound causes reproductive and nervous system damage in laboratory animals. Consumer groups and parents around the country have sought such a ban for years, but the FDAs action came only after the American Chemistry Council assured the federal food and drug watchdog that industry has already stopped using the compound. BPA is still allowed in many other items like  food packaging, water bottles and dental fillings. A study out yesterday found that kids with the newer white fillings are a little more prone to behavior problems. In other public health news, yesterday the FDA approved the first preventive HIV drug. Truvada reduces the risk of infection in otherwise healthy people. Earlier this month, the agency approved the first at-home over-the-counter  HIV test.
Homeland Security grants more states access to  immigration database
The Department of Homeland Security will now make voter's immigration status available to election officials purging voter rolls in a number of key swing states.  Maeve Conran reports that voter rights advocates in Colorado are concerned.
Colorado joins Florida and 10 other states in being able to cross check state records with federal immigration information. Colorado's Attorney General had threatened legal action if federal authorities did not comply with the Secretary of State's request for access to the immigration database. Gessler, a Republican, renewed his request last week, writing a letter to the DHS with the support of several other states. Opponents say that voter fraud is minimal and that errors on state and federal databases could result in citizens losing their right to vote. Colorado Common Cause was a co-plaintiff in a 2008 law suit to block attempts at a similar voter purge. Elena Nunez, their Executive Director says that this latest move is another attempt by Republican election officials to purge voters who typically vote Democrat. "At least historically we have seen that it has impacted minority voters disproportionately, that was certainly the case in Florida when they saw the number of mismatches on their list." Common Cause and other voter advocacy groups say they will monitor the process to make sure that legitimate voters are not disenfranchised. Maeve Conran, FSRN, Boulder Colorado.
Georgia delays execution; UN calls US executions of developmentally disabled "unconstitutional"
Prison officials in Georgia  delayed tomorrow's scheduled execution of  a developmentally disabled man who was convicted of killing a fellow inmate in 1990. Warren Hill is now scheduled to die on Monday. The state's Corrections Commissioner also announced that all future executions in Georgia will be carried out using a single drug, pentobarbital, rather than the three-drug method. Earlier today the UN's  Special Rapporteur on  Extrajudicial, Summary or Arbitrary Executions called on Georgia and Texas to stop the executions of both Hill and Texas inmate Yokamon Laneal Hearn. Hearn who has been diagnosed with a structural brain dysfunction, is scheduled to die tomorrow.
Turkey frees 16 political prisoners pending trial
In Turkey, a prominent academic accused of links to Kurdish militants, has been released from pre-trial detention after nearly eight months in prison. The professor was among sixteen people recently released as Turkey implements judicial reforms for conspiracy trials. FSRN's Jacob Resneck reports.
The most high-profile of  sixteen people jailed since last November was Büşra Ersanlı, a professor of political science at Istanbul's Marmara University. Prosecutors alleged she has connections with a wing of the outlawed Kurdistan Workers Party which Turkey, the European Union and United States list as a terrorist group. An international campaign has been launched to free nearly 200 academics, trade unionists, students and journalists who have been indicted, arguing the trials are designed to intimidate politically active citizens and muzzle free speech. I feel that all in Europe EU and the European Council, er, on Human Rights, everybody feels that the legal system of Turkey is not at an international level. Ersanlı's case is one of several being tried by a special court even though parliament earlier this month moved to abolish the powers of special prosecutors. That's because the latest judicial reform does not apply to existing cases. All 193 defendants – including those now released – still face terrorism-related charges that can carry heavy prison sentences. The defendants are scheduled to reappear in court this autumn. Jacob Resneck, FSRN, Mardin, Turkey.
FEATURES
Thousands march to Afghanistan border to protest NATO supply route and US drone war
In Pakistan, thousands are protesting the opening of the NATO supply route and the us drone war in a two-day march toward the Afghanistan border. Participants criticize the country's growing dependence on a war economy. A hard line Islamist political organization Jumat-e-Islami called for the rally, and drew support from other religious parties. Ness Smith Savedoff reads for our reporter in Pakistan, Gabe Matthews.
In Syria, widespread detention and torture leaves many families searching
Today in Syria's capital, Damascus, fighting continued as government forces and rebel fighters clashed in the city's neighborhoods. Photos and videos posted online showed buildings destroyed and black smoke rising from the city line. Activists with the Local Coordination Committees said regime forces fired from helicopters and residents reported loud explosions and artillery fire.
More information is coming out from a UN visit to the village of Treimseh, the site of an alleged massacre on July 12. The UN said investigators found evidence of shelling and bullet holes and confirmed that large mortars had been fired into the village. Interviews with some 30 residents told a story of security forces going from house to house, demanding ID cards from young men before executing them. One young woman told UN investigators that her new husband had been one of them.
"I have been married only 20 days. His name is Milad. They took him and they took the body and they haven't returned the body yet."
Today, we begin a two-part series with a rare look inside Syria. We're joined by Donatella Rovera, senior adviser for crisis response at Amnesty International. She recently visited 23 cities and villages in Syria documenting the situation, speaking with residents and reporting on the conflict.
Senate Republicans block DISCLOSE Act, but backers vow to continue effort to make political spending transparent
In Washington DC, Senators are holding yet another vote on a bill to make third-party political spending more transparent. The DISCLOSE Act would require outside groups making election-related purchases to disclose their major donors within 24 hours. Some critics of the bill say it would violate the privacy of donors and stifle their political participation. Others say the effort to bring accountability to outside money in politics doesn't go nearly far enough. On Capitol Hill, FSRN's Alice Ollstein reports.
Green Party addresses diversity in effort to expand national base
The Green Party wants to be a viable alternative to the two major parties in the United States. But party leaders say in order to do so, it must expand its traditional base and change outside perception. That means confronting some criticisms that the party could do more to address diversity. FSRN's Michael Lawson reports.