May 7, 2012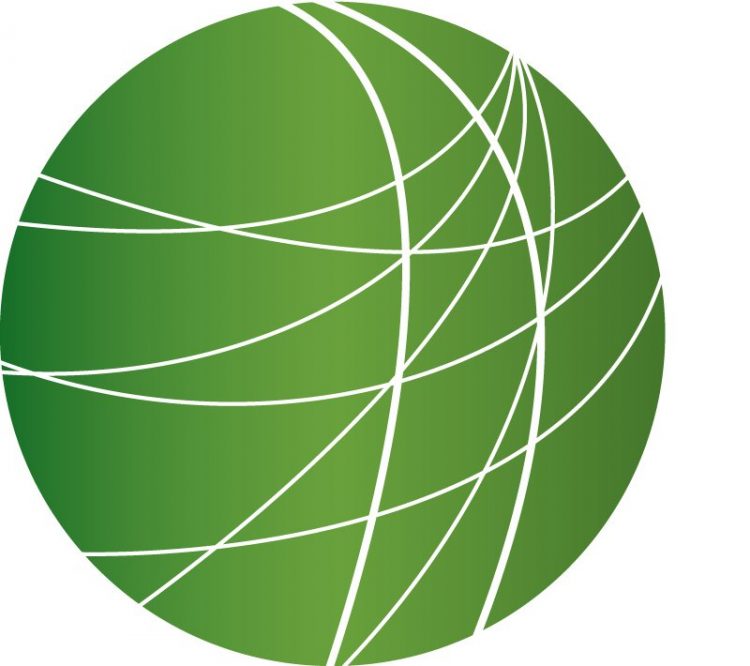 Afghan residents condemn NATO air strikes and civilian deaths
US restarts military trial for five Guantanamo detainees accused of planning 9/11 attacks
In Russia, protests and arrests mark beginning of Putin's third presidential term
HEADLINES
Syrians vote in multiparty elections as violence continues across the country
Some voters in Syria are going to the polls today, while according to the Local Coordinating Committees violence continues in cities across the country. Dozens of people were reportedly killed Saturday, at least another 20 on Sunday. Opposition groups are calling for electoral boycotts, saying the process a sham. Louay Safi is a spokesperson for the Syrian National Committee. "How can you hold elections when half of the country is fighting and the military are bombarding towns and cities." The vote is under new constitutional rules that allow multiple parties – the first in 40 years – but they can't be ethnically, religiously or professionally centered. Oxford Syria expert Alan George explains the effect. "That automatically excludes  the largest political forces in Syria. Particularly the the Muslim Brotherhood, which is likely to do well in any free and fair election, as it did in Egypt. That alone eliminates the possibility of this election being genuine." It's unclear how many people have died in the last 14 months of uprising. Estimates range from 9 to 14 thousand with as many as 15 thousand more missing.
Socialist François Hollande wins the French Presidency
French president Nicholas Sarkozy was defeated yesterday by socialist party leader François Hollande. Khaled Sid Mohand reports from Paris.
Driven by the far right wing of his party, Nicholas Sarkozy seems to have lost credibility with center-right voters frightened by his anti immigrant and anti Muslim rhetoric. His 58-year-old challenger François Hollande has never held a government post at a national level and is a man of consensus and moderation – in sharp contrast with Sarkozy's flashy personality. Throughout the campaign, Hollande has opposed an austerity based financial policy, and vows to open negotiations with the European Union focusing on economic growth and job creation. On foreign policy, the president-elect said he will pull  French troops out of Afghanistan by the end of the year, and will only intervene in foreign countries under a UN mandate. Khaled Sid Mohand, FSRN, Paris.
Prominent human rights activist jailed in Bahrain
A court in Bahrain ordered that influential activist and blogger Nabeel Rajab be detained for a week, pending a probe into his online activism. Rajab was arrested at the airport on Saturday as he returned from a human rights conference in Beirut. He is charged with inciting protests.  Another prominent activist, Zainab al-Khawaja was in court yesterday, her trial on charges on inciting hatred against the regime will continue later this week. Her father, Abdulhadi al-Khawaja, in nearing the three month mark of a hunger strike. He is serving a life sentence for his role in last year's pro-democracy uprising.
Palestinian prisoners continue hunger strike
And in Israeli prisons, as many as 2500 Palestinians are on hunger strike. Ghassan Bannourra tells us that advocates say at least two are in critical conditions.

Thaier Halahla and Bilal Thiab are on their 70th day of hunger strike. An Israeli court rejected an appeal of their administrative detention today. And despite rumors to the contrary, the Palestinian prisoners society said today that both are still alive, but were admitted to a civilian hospital due to critical health conditions. Yesterday Israeli authorities said 10 others were transferred for medical care. Last month, on Palestinian prisoners day, hundreds more prisoners joined the hunger strike. Its unclear exactly how many are fasting, estimates range from 1500 to as many as 2500. They want an end to ill-treatment by their Israeli captors as well as the halt of the administrative detention policy Israel uses against Palestinian political detainees. In total, Israel holds about 4500 Palestinian political detainees. Of those, about 300 are kept under administrative detention. Ghassan Bannoura, FSRN, Bethlehem.
FBI wants to expand communication surveillance law to require pathway in social networks
According to a report by CNET, the FBI wants to force internet companies to write a surveillance feature into their program codes. In 1994, Congress passed the Communications Assistance for Law Enforcement Act that required that phone equipment have built in surveillance tools. In 2004, the law was expanded to include broadband and voice over internet providers. Now the FBI wants to add the very programs that support online social networking – like Google Chat, Skype even Xbox. The agency is concerned about what they call Going Dark, or losing the ability to intercept communication as technology expands.
Libertarians choose former New Mexico Governor Gary Johnson as candidate
The ballot for the upcoming Presidential election is fleshing out. Libertarian delegates chose their presidential candidate this weekend. Former New Mexico Governor Gary Johnson will join likely Republican candidate Mitt Romney and the Constitution Party's Virgil Good in challenging incumbent President Barack Obama in November. Johnson will be on the ballot in all 50 states, but whether he will be on the debate stage with Obama and likely Republican candidate Mitt Romney remains to be seen.
FEATURES
Afghan residents condemn NATO air strikes and civilian deaths
In Yemen today, Al Qaeda fighters attacked an army base in the south of the country, in a deadly raid that killed 22 government soldiers and wounded 12, according to the Yemeni Defense Ministry The attack came after a suspected US drone strike killed two people, including Fahd al Quso, who was on the FBI's most wanted list and indicted for the 2000 bombing of the USS Cole. The US military efforts in Yemen are coming under increasing scrutiny, including for attacks that have killed civilians. Details on Sunday's attack were limited and it's not clear whether any civilians were killed in the strike. Despite government officials' statements about precision airstrikes in war zones, the number of civilians killed continues to rise. In Afghanistan, President Hamid Karzai summoned US officials to the palace today after he said NATO airstrikes that began Sunday night killed dozens of Afghan civilians. The violence comes just a week after Karzai and US President Barack Obama signed A Strategic Partnership Agreement outlining US military involvement in the country for years to come. But as civilian deaths continue and costly reconstruction projects are abandoned, Afghan and US experts say a new day for peace in the country is still out of reach. FSRN's Alice Ollstein has more.
US restarts military trial for five Guantanamo detainees accused of planning 9/11 attacks
The next court date for five men charged in connection to the September 11 terrorist attacks is set for June, after the accused heard the charges against them in an arraignment over the weekend. On Saturday, five defendants, faced a judge in a military commission trial in Guantanamo Bay. One of them was Khalid Shaikh Mohammed, who was tortured while in CIA custody and has spoken of his involvement in planning the attacks. For more, we're joined by Jonathan Hafetz, associate professor of law at Seton Hall Law School and author of Habeas Corpus After 9/11: Confronting America's New Global Detention System.
In Russia, protests and arrests mark beginning of Putin's third presidential term
In Moscow today, Vladimir Putin took the oath of office to begin a third term as president as authorities made arrests of protesters for a second day and police cracked down on dissent throughout the capital. On Sunday protesters clashed with police, leading to hundreds of arrests. FSRN's Ekaterina Danilova reports.
Years after attacks, some Gazans find homes, others are left searching
In Gaza, more than 200 families have moved into new homes, built with the help of the UN Relief and Works Agency and funded by the Dutch government. But thousands of other residents still await housing, following Israeli army attacks that have left families without permanent homes. FSRN's Rami Almeghari has more.