June 11, 2012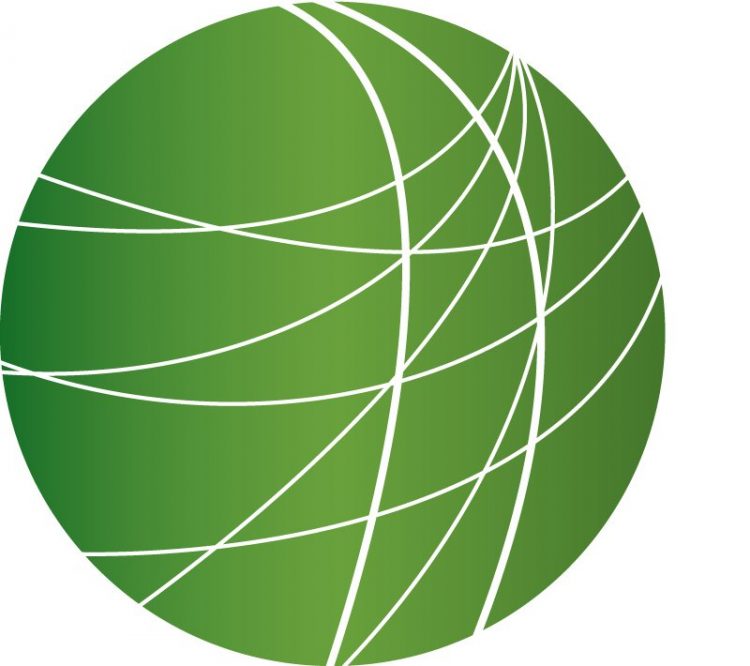 In Afghanistan and Pakistan, civilian killings spark scrutiny of NATO airstrikes and US drone program
Undocumented students occupy Obama's Denver office to call for Dream Act passage
Civil Rights Commission launches probe into gun laws, citing possible racial bias
Commuters in Argentina question safety after deadly train accident
HEADLINES
Bahraini boy released from jail
An 11-year-old  Bahraini child who was jailed for almost month has been freed into the custody of his parents. Ali Hasan was arrested last month in Manama, charged with joining an illegal gathering. Hasan was arrested for blockading a road with garbage cans and lumber. His trial is scheduled for June 20th.
Protests across Mexico against possible return to power of the PRI
In cities across Mexico, tens of thousands protested the possible political rebound of a party that ruled the country for 71 years. Shannon Young reports.
Demonstrators took to the streets in more than 20 Mexican cities Sunday to reject the possible victory of the PRI presidential candidate Enrique Peña Nieto, and the commercial media's perceived bias in his favor. The largest of the marches took place in Mexico City. Police estimate a crowd of at least 90 thousand. Another 5 thousand rallied in Guadalajara, Mexico's second largest city and host last night to the final presidential debate. During the debate, the candidates avoided any mention of the ongoing drug war violence which has claimed an estimated 60 thousand lives in the current presidential term. The protests come in the context of a student-led movement known as Yo Soy 132, a reference to a small protest last month by students at an elite university which sent the PRI candidate fleeing under cover of bodyguards and sparked a wave of ridicule in influential social media networks. Street protests against the candidate and Televisa, Mexico's largest broadcaster, have gained significant momentum ahead of the July 1st elections. Shannon Young, FSRN, Oaxaca.
Bangladesh turns away Burmese Muslims fleeing sectarian violence in NW Myanmar
Border patrols in Bangladesh have reportedly turned away 8 boats carrying hundreds of Burmese Muslims trying to escape days of sectarian violence in neighboring Myanmar – also known as Burma. President Thein Sein sent troops to Rakhine state in the northwest,  where religious and ethnic violence continues after a Buddhist girl was gang reportedly raped.
Jailed Palestinian athlete nears death as fast nears three months
A jailed Palestinian athlete nearing the three month mark of his hunger strike is reportedly in and out of consciousness, despite claims by Israeli authorities that he has ended his fast. Rami Almeghari reports from Gaza.
Mahmoud Sarsak has been jailed without charge since 2009. His brother, Emad, said today that Mahmoud has not yet suspended his hunger strike and that his health condition has worsened. "We are still calling on rights groups as well as the Arab bar association to pressure Israel to end the suffering of my brother Mahmoud, who is being subjected to murder by the Israeli government and Israeli intelligence." For the past several months, Mahmoud Sarsak from Gaza and Akram Rikhawi of  the West Bank  have continued hunger strikes against their detention without charges. Sarsak is detained on the basis of what what Israel calls "non-combatant law." Recently, the PA-linked Prisoners Affairs Ministry said thousands of Palestinian inmates inside Israeli jails may soon renew their hunger strike. Last month, more than 1600 Palestinian prisoners ended a protest fast, after  Egyptian mediators brokered a deal with Israeli authorities  providing eased detention conditions, family visits and better medical care. Prisoner advocates say Israel is already reneging. Rami Almeghari, Free Speech Radio News, Gaza.
Humanitarian aid convoy crosses into Gaza
In other news from Gaza, a convoy carrying 10 tons of medical aid entered Gaza yesterday. The 13th Miles of Smiles humanitarian aid delegation arrived via the Rafah border with Egypt.
Coalition of Syrian opposition names new leader
In a bid to shore up a fractured opposition, the Syrian National Council has chosen a new leader who they hope will be able to  keep the coalition of ethnic and religious factions under a single umbrella. FSRN's Jacob Resneck reports.
The Syrian National Council's former leader Burhan Ghalioun was forced to resign last month after a major activist bloc accused him of allowing the SNC to be dominated by the Islamist Muslim Brotherhood. This led minority groups to fear a post President Basha al Assad Syria dominated by one sectarian group. So Ghalioun's successor is Abdulbaset Sieda, a secular Kurd who has been living in exile in Sweden since 1994. Sieda is a 56-year-old academic, an expert on ancient civilizations, and was the only name publicly put forward as the SNC's consensus candidate. SNC Executive Committee member Khalid Sale. "I think there is a feeling whether amongst the Syrian community, the Syrians inside Syria or the expats that the revolution is near its end and we need someone with his political caliber to help guide us through this very critical stage." The main activist bloc inside the SNC had threatened to pull out complaining that the SNC was dominated by exiles. But Saleh says the Council is trying to restructure itself to make it more representative to activists and fighters on the ground. Jacob Resneck, FSRN, Istanbul.
US High Court turns down look at appeals by GITMO detainees
The US Supreme Court today turned away multiple appeals by detainees at Guantanamo Bay. Seven men held at GITMO had asked the Court to review whether they had a meaningful opportunity to challenge their detention. The Court has refused to hear every case brought to them by a GITMO inmate since 2008. The Court also refused to hear a case brought against the government by Jose Padilla, a US citizen who says he was tortured while in a US military jail.
FEATURES
 In Afghanistan and Pakistan, civilian killings spark scrutiny of NATO airstrikes and US drone program
NATO forces have announced changes to when and how they will bomb residential buildings in Afghanistan. The announcement came this weekend after an air strike last Wednesday left 18 civilians dead, according to Afghan officials, and drew sharp criticism from the Afghan government. The move comes amid growing opposition to US military operations in the region. After a recent fact-finding mission to Pakistan, UN Human Rights Commissioner Navi Pillay is calling for an investigation into civilian deaths from US drone attacks, and expressed "grave concerns" about the legality of strikes. FSRN's Alice Ollstein reports.
Undocumented students occupy Obama's Denver office to call for Dream Act passage
Undocumented immigrants continue to occupy Barack Obama's Denver campaign office. They're seeking to pressure the President to use his authority to end deportation of undocumented students. The activists, two of which are continuing a hunger strike, say it is part of a nationwide effort to demand action. From Denver, FSRN's Jim Pullen reports.
Civil Rights Commission launches probe into gun laws, citing possible racial bias
The U.S. Commission on Civil Rights is launching an investigation into possible racial bias in the Stand Your Ground gun laws across the US. The federal agency charged with investigating violations of civil rights voted 5-3 Friday to start the probe. More than two dozen states have similar laws to the one in Florida at the center of the Trayvon Martin killing. Many of the laws were pushed by the corporate lobbyist group, The American Legislative Exchange Council, or ALEC, and civil rights advocates say they were passed without a adequate public review. For more, we're joined by John Roman a senior fellow in the Justice Policy Center at the Urban Institute.
Commuters in Argentina question safety after deadly train accident
Three months after a deadly train accident in Argentina, passengers are still questioning their safety.  More than 50 were killed and hundreds were injured in the February crash. The tragedy started a long-overdue conversation about the safety of the trains that carry people from the greater metropolitan area into the city and back again. In Buenos Aires, Eilís O'neill spoke to commuters about their concerns.