June 12, 2012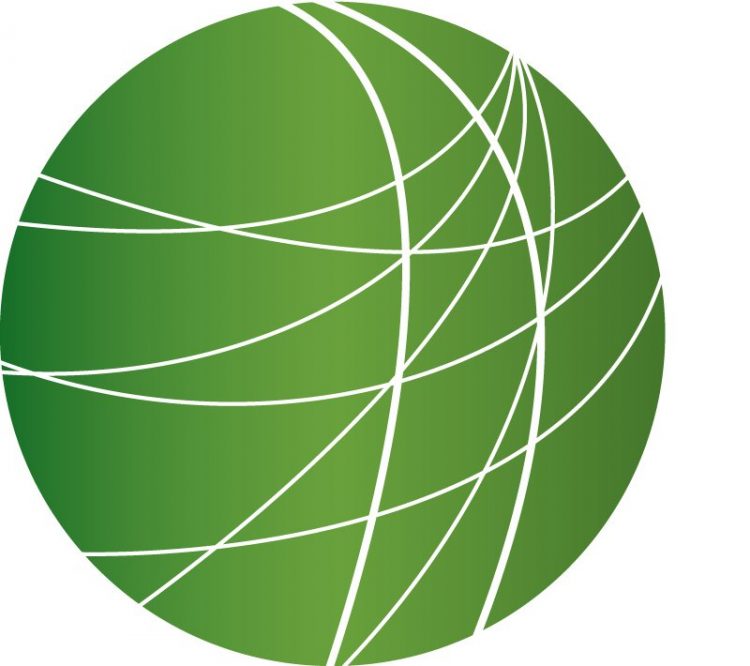 Coalition seeks to protect right to vote as Florida moves ahead with purge of voter rolls
Pennsylvania community faces eviction over fracking as police remove protesters from site
Supreme Court's refusal to hear Guantanamo appeals could end legal challenge to detention
HEADLINES
Syrian forces using helicopter gunships, UN says kids tortured and used as human shields
For the first time today, a senior United Nations official has described the conflict in Syria as a civil war. The UN's peacekeeping chief, Herve Ladsous, told Reuters they have documented evidence that government forces are using not only tanks and artillery, but also helicopter gunships to attack parts of the country. According to the Syrian Observatory for Human Rights, pro-government fighters blocked monitors from entering al Haffe, where the UN mission is trying to negotiate the evacuation of a large number of civilians, including women and children. The UN also released it annual report on Children and Armed Conflict. UN Special Representative Radhika Coomaraswamy. "We are worried about two phenomenon. That is the children in detention and the torture that takes place in detention. We have eyewitness accounts  But also of children being used as human shields in many parts where they are put on top of tanks and taken around so that the tanks are not attacked." Before daybreak today in the eastern city of  Deir al Zor, forces loyal to the regime fired on a protest, ten people reportedly died. The Local Coordinating Committees say more than 90 people were killed today across the nation.
Russians march in Moscow and St. Petersburg in opposition to Putin
Tens of thousands of people turned out in Moscow to march against Russian President Vladimir Putin today. Another1500 did the same in St. Petersburg, as police stepped up a crackdown on opposition leaders. At the same time, opposition groups are organizing to make specific political demands. Ekaterina Danilova reports.
Today's protest march in Moscow took place the day after police raided the homes of 10 opposition leaders and seized computers, telephones, and hard disks. Officers ordered the leaders to report the police station, to prevent their attendance at the protest today. Organizers presented a new Manifesto of a Free Russia as the main political platform of the national opposition. The document calls for Putin's resignation and for restricting the number of times a given president can serve. In St. Petersburg, several opposition groups have formed a new left political alliance in an attempt to gain majority political power in Russia. Andrei Davydov is a member of the new Alliance. "Our first task is to seek a new election to replace the mayor of St. Petersburg  the  mayor of St. Petersburg. We will initiate a referendum for the recall of the current mayor, and for holding a new election." The current mayor was appointed by the Kremlin. The opposition groups' political demands are broadly aimed at attracting people who support fair elections. Ekaterina Danilova, FSRN, St. Petersburg, Russia.
Nigerian gang butchers dozens of villagers in reprisal attack in the north
Dozens of Nigerians were murdered in a retaliatory attack in the country's north. The killings reflect the growing insecurity in the region which is the strong hold of the Islamist militant group Boko Haram. Sam Olukoya reports from Lagos.
Some of the 27 victims were shot dead, while others had their throat slit. The killings occurred Sunday night in the Northern state of Zamfara, where residents of two villages had formed a vigilante to combat gangs. The attacks are believed to be a reprisal on the villagers for collaborating with the police to fight crime.  Scores of people in Northern Nigeria have been killed in such reprisal killings in recent months. Last month gunmen killed 34 people in a market where the traders had earlier repelled a robbery attack. In northern Nigeria there are large gangs of robbers from the West African states of Niger and Chad who are believed to be using stolen weapons from Libya. Their presence in the region has further worsened the security situation in an area where the Islamist sect Boko Haram has killed about 600 people this year through assassinations and suicide bombings. Sam Olukoya, FSRN, Lagos.

Florida Stand Your Ground Task Force opens
A Florida task force on the state's controversial Stand Your Ground law convened its first public session today. The 19 member panel is led by Lt. Governor Jennifer Carroll, who inaccurately explained the law to reporters, saying it states clearly that QUOTE "If you have the opportunity to retreat, you should do so." In fact, Stand Your Ground expressly lifts any obligation to retreat from an altercation. Legal experts were scheduled to explain the provisions and application of the law, and four hours were set aside for public comment.
At least 50 dead when landslide buries Afghan village under 100 feet of rock
Afghan officials now say that at least 50 people may have died when a  remote village was destroyed by a landslide triggered by earthquakes early Monday. So far, only two bodies have been recovered. All of the dead are thought to be women and children. The village men were in the fields when the earthquakes struck. The entire community, consisting of about 20 homes, was buried under nearly 100 feet of rocks.
Nobel Laureate Dr. Elinor Ostrom 1933 – 2012
Nobel Laureate Elinor Ostrom, the only woman ever honored with the prize for economics, died today. Her work centered on the how everyday people  manage resources and countered the notion that only hierarchical resource management can stave off a tragedy of the commons.  Dr. Ostrom was 78.
FEATURES
Coalition seeks to protect right to vote as Florida moves ahead with purge of voter rolls
Voters go to the polls today in Virginia, Maine, Arkansas, South Carolina, Nevada and North Dakota. In Arizona, voters will choose the replacement for Congressmember Gabrielle Giffords in a special election. Democrat Ron Barber, a former aid of Giffords, faces Republican Jesse Kelly in that race.  As elections continue, so does the battle over voting rights and voter suppression. Florida's Republican governor Rick Scott is defying the Justice Department and moving ahead to purge the state's voter rolls. Armed with competing lawsuits, the state and the Justice Department will likely face off in court in the coming days. The case comes as a coalition of unions, youth advocates, and minority rights groups launches an effort to fight voter suppression and educate voters in six key states, to make sure no eligible voter is disenfranchised this November. FSRN's Alice Ollstein reports.
Pennsylvania community faces eviction over fracking as police remove protesters from site
In Pennsylvania, activists say state police have removed protesters from a small community that is facing eviction. Residents at the Riverdale Mobile Home Park face eviction from their homes to make way for a water project to support hydraulic fracturing. The land is owned by Aqua America. George Vest is an activist and volunteer at the site. He spoke to FSRN from the park entrance. That's George Vest, one of the volunteers at the mobile home park.
We also checked in with Riverdale resident Deb Eck who has lived in the mobile home park for ten years with her children. She told FSRN when her former neighbors return, she has mixed emotions. That's Deb Eck, resident at Riverdale Mobile Home Park in Pennsylvania. She faces eviction from her property as part of a water project to support hydraulic fracturing in the area. A spokesperson with the firm Aqua America confirmed to FSRN that excavation and construction has begun on the site, but declined to comment on the options available to residents facing eviction as meetings with attorneys for the residents are still ongoing.
Supreme Court's refusal to hear Guantanamo appeals could end legal challenge to detention
On Monday the US Supreme Court refused to hear appeals from seven Guantanamo Bay detainees who are challenging their detention. Civil rights groups say the decision could effectively end more than 10 years of litigation by Guantanamo detainees and throws into question a landmark court decision four years ago that found detainees did have the right to file habeas cases in US courts. The US-run facility in Cuba still holds nearly 170 detainees despite President Obama's pledge to close the prison. Eighty-seven of the detainees have been cleared to be released by the US government, yet still remain in detention. On Monday, the Supreme Court also declined to hear an appeal from Jose Padilla, who was not held at Guantanamo, but detained at a military brig for more than three years, often in solitary confinement, before being tried and convicted in court on terrorism related charges. For more, we're joined by Shayana Kadidal, managing attorney at the Guantanamo Litigation Project at the Center for Constitutional Rights.
Family of slain Palestinian man continue legal fight for justice in Israel
And now we got to Israel, where this week marks the two year anniversary of the shooting death of an unarmed Palestinian man in East Jerusalem. Israeli authorities said Ziad Jilani tried to commit a "terrorist attack," and quickly closed the case without pressing any charges against the border police who killed hiim. Today, Jilani's widow Moira and her children are fighting to hold Israeli officials accountable and have gone all the way to the Supreme Court to do so. FSRN's Jillian Kestler-D'Amours has more.