June 15, 2012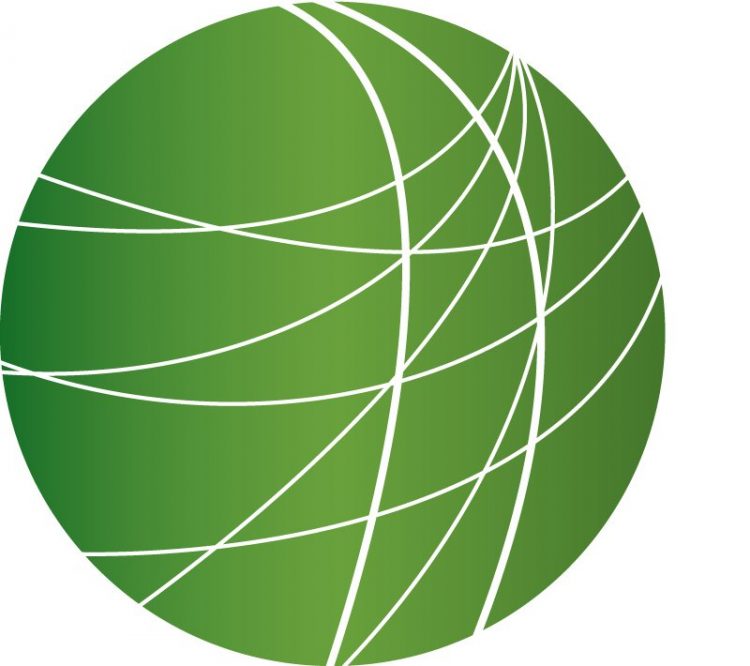 After pressure from DREAMers, President Obama announces temporary relief for young immigrants
Environmental activists converge in Ohio for major anti-fracking rally
Indigenous rights groups in Brazil challenge colonial, corporate agenda of UN's Rio+20 conference
HEADLINES
African prosecutor takes over at International Criminal Court chief prosecutor
The International Criminal Court swore in their new chief prosecutor today – the first African and first female to hold the post.  Fatou Bensouda, who will serve a 9-year term, is from the Gambia, and previously served as deputy to former ICC chief Luis Moreno-Ocampo.  Bensouda said the ICC has much work to do. "We should not be guided by works and propaganda of a few influential individuals, whose sole aim is to evade justice. But rather we should focus on and listen to the millions of victims who continue to suffer massive crimes." Bensouda also said she wanted to specifically focus on ways to prosecute gender crimes and crimes against children.  She will now be in charge of seven ongoing investigations by the court – most of which are in Africa. The ICC has been criticized for focusing on atrocities on that continent, while largely not taking up cases of similar crimes against humanity in other parts of the world.
Transgender activist murdered in South Africa
South African police still have not solved the recent murder of a transgender rights activist in the northwest part of the country. Rights groups suspect the murder was a hate crime. Although South Africa was the first in the world to constitutionally ban discrimination against LGBT people, crimes such as this happen all-too often, and show latent tensions over the acceptance of gays and lesbians in broader society. FSRN's Davison Mudzingwa reports from Cape Town.
The killing of Thapelo Makutle sent a chilling reminder of the general attitude of South Africans towards gay people. Makutle, who was openly gay and transgendered, was murdered in a gruesome manner last Saturday in the country's culturally conservative Northern Cape Province.  Makutle was active in the gay community and had recently won a local "Miss Gay" pageant. Many LGBT people have been forced to live secret lives or face rape and assault. Gay rights activist Guillan Koko of the group People Against Suffering, Oppression and Poverty has experienced such hostility. He blames the government and judiciary for not being firm enough on perpetrators. "We expect to see the South African government to hold responsible those who killed our brother." Meanwhile, opposition party Democratic Alliance has criticised President Jacob Zuma for not speaking out against anti-gay crimes. Davison Mudzingwa, FSRN, Cape Town, South Africa.
Hopes low for political stability going into weekend elections in Greece
Greeks are going to the polls again this weekend.  Initial elections failed to generate a clear party winner, and Eurozone countries and other world powers are watching what could be a critical juncture in efforts to stabilize the country.  For FSRN, Aris Oikonomou has this preview.
Two years of harsh austerity measures, social unrest and failed elections in May has left the political situation in Greece turbulent and unstable. Early election polling seems to confirm the worst fears of Greece's international partners: no political party seems to have enough support to form a government on its own.  The left wing SYRIZA party is polling first; the right-wing Nea Dimokratias is second.  And the socialist party PASOK appears to be in total collapse. If Sunday's election confirm this, political analysts estimate that wide gap in policy goals of the Parties will prevent a coalition government from being formed, further deepening Greece's political and economic crisis. Greece's international partners have clearly stated no further help will be authorized without a stable government that applies the austerity measures they say are needed to stabilize the economy. Aris Oikonomou, FSRN.
EPA proposed new particulate air pollution rules
Today the Environmental Protection Agency proposed new rules governing particulate air pollution. Particulate material, which includes soot, can cause adverse health effects in humans. The new rules lower the amount of particulate matter allowed in the air as averaged annually. EPA Administrator Gina McCarthy says the proposed changes are based on new scientific studies showing that particulate pollution is still affecting health in places that comply with the current standards. "Based on our review of the science, and advice from our independent science advisors, it's clear that to protect public health, we have to strengthen the annual standard for fine particles." Officials anticipate an estimated $90 million to $6 billion in public health savings, depending on what standards are adopted.  Cost estimates range from about $3 to $70 million dollars. The environmental group Earthjustice calls the changes long overdue, and in fact sued the EPA because the agency missed a deadline for proposing new particulate standards. A 63-day public comment period will follow, and the final rule is expected by mid-December.
FEATURES
After pressure from DREAMers, President Obama announces temporary relief for young immigrants
In Washington today, President Obama announced a new policy that will protect some undocumented youth from deportation, provided they are between sixteen and thirty years old and have no felonies or serious misdemeanors on their record, among other criteria. The announcement follows actions by undocumented youth activists who occupied the President's reelection campaign offices in Cincinnati, Detroit, Oakland, Culver City and Denver. But these DREAM activists say they will continue their sit-ins, because the President hasn't kept past promises to stop deporting young students. FSRN's Alice Ollstein has more.
Environmental activists converge in Ohio for major anti-fracking rally
Activists in Ohio and surrounding states are gearing up for a weekend of training and strategy sessions in the fight against Fracking, the natural gas drilling method which critics claim threatens to contaminate water supplies. Four days of activities in Columbus are expected to draw thousands of concerned citizens, culminating with a rally and a march on Sunday. Evan Davis takes a look at how one small town in Ohio is addressing the issue. Sunday's march in Columbus will be broadcast live by Pacifica radio via affiliate station WCRS. For more information and to listen, go to wcrsfm.org.
Indigenous rights groups in Brazil challenge colonial, corporate agenda of UN's Rio+20 conference
In Rio de Janeiro, Brazil, activists, indigenous groups and social movements are gathering for the opening of the People's Summit for Environmental and Social Justice. They've organized their conference in direct opposition to the Rio +20 United Nations Conference on Sustainable Development. Groups accuse the UN conference of promoting the destruction of ecosystems and communities under a green façade. For more, we spoke to Alberto Saldamando, an Indigenous Zapoteka Chicano and a Human Rights lawyer working with the Global Alliance of Indigenous and Local Communities On Climate Change and Against REDDs. Saldamando joined us by phone between sessions of the People's Summit in Rio.
Kashmir rights activists say Indian army officer murder-suicide in California won't end their pursuit of justice
Last weekend in California, a former officer in the Indian army shot dead his wife and two children before killing himself. Another son was also critically wounded in the shooting. While Major Avtar Singh's neighborhood in Selma is shocked, the incident has also brought an unexpected end to a murder case in Indian administered Kashmir, where Singh was accused of abducting and murdering a human rights activist in 1996, in addition to several other murders he allegedly executed while commanding an army unit in the region. FSRN's Shahnawaz Khan reports on the story from Srinagar.