June 18, 2012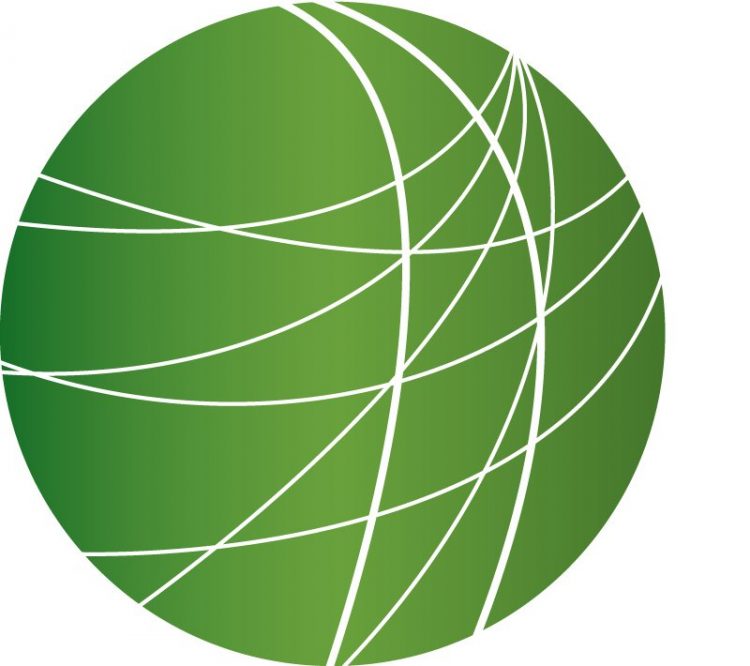 Egyptians express frustration in presidential voting as military expands power
Greek election results show no clear direction on economic and political crisis
Socialists secure majority in France parliament, paving way for Hollande's policies
As Ohio officials increase drilling permits, activists call for ban on fracking
HEADLINES
US Supreme Court round up
The Supreme Court released four decisions today. In Salazar v. Ramah Navaho Chapter, Justices said the federal government must fully reimburse the tribe for money spent when they take over a federal program – even if the bill exceeds spending limits set by Congress. In a case about land use, the  Court ruled that a Michigan landowner can sue the government in an effort to block a tribe's casino development. On labor, the Court said that pharmaceutical sales reps don't qualify for overtime pay. And the Court let stand the rape conviction of a man who claimed his right to face his accusers was violated when one DNA analyst testified  about a co-worker's tests.
Japan to restart nuclear power plant reactors
All of Japan's nuclear power plants have been shuttered since early May, but that is likely to change soon when the plant that serves the country's second largest metropolis, Osaka, is restarted. Claudia Cragg reports.
Japan's Prime Minister Yoshihiko Noda announced Saturday that the  Ohi nuclear power plant is set to resume operations.  Osaka's mayor has given his approval, as has the Governor of the Fukui prefecture. Noda cited the economic hit Japan took  from the shutdown, the increased cost of non-nuclear fuel and the effect on the livelihood of the many thousands in the industry. The Ohi plant is operated by the Kansai electric power company – or KEPCO, who like the operators  of the doomed Fukushima plant, TEPCO or Tokyo Electric Power Company,   has a less than perfect record of safety and plant integrity.  Both citizen activists, who staged a 'die-in' in front of the Prime Minister' s office, as well as the tens of thousands of Fukushima evacuees who still do not know when, or if,  they can return home are alarmed and cite safety concerns.  Aileen Mioko smith is with Green Action Japan.  "People who have been damaged by the Fukushima accident, they are deva… they are really angry. They can't understand why the government would do this. These are just normal folk whose lives have been wrecked."  KEPCO officials say it will take about three weeks for the first Ohi reactor to go back online and will be followed by Ohi's no. 4. Claudia Cragg, FSRN.
Syrian violence may constitute crimes against humanity
The United Nation's Human Rights chief, Navi Pillay, said today that  violence and human rights violations  in Syria may amount to crimes against humanity. Over the weekend, the UN called off its monitoring mission, saying both sides are asserting their military positions. Mission leader General Robert Mood.  "Innocent civilians, men women and children are being killed every day. It also poses a risk to my unarmed observers." Gen. Mood called on both sides to allow civilians to evacuate conflict areas, saying the UN would monitor the process. According to the Local Coordination Committees, dozens died in Douma today, 80 tanks entered Tafas.
Violence rages against indigenous rights activists in Mexico
World leaders are in Mexico's peninsular resort Los Cabos  for a G-20 summit.  But over the weekend far from the spotlight, a wave of violence targeted indigenous rights activists in southern Mexico. Shannon young reports.
Two indigenous rights defenders were murdered and another two activists sustained non-fatal gunshot wounds in 3 separate incidents this weekend in Oaxaca. The body of Sergio García Vázquez, an attorney with a state-run office for indigenous public defenders, was left along a highway in the Mixteca region. He had been missing for 18 days and was evidently tortured before being shot execution style in the back of the head. In the Sierra Norte region, Severiano Hernández Méndez, a long time indigenous activist and co-founder of an organization of Zapotec and Chinantec communities in the state's resource-rich northern mountains was murdered in his home. And in San José del Progreso, two brothers, both anti-mine activists were hospitalized after two men allegedly associated with the pro-mining camp shot them in the center of town. So far this year, two opponents of the Canadian-owned silver and gold mine in San Jose have been killed and five have been wounded by gunfire. Shannon Young, FSRN, Oaxaca.
Religious violence escalating in northern Nigeria
For the second Sunday running,  suicide bombers attacked churches in Northern Nigeria during services, sparking retaliatory attacks on Muslims. Sam Olukoya reports from Lagos.
As many as 50 people died. The victims include both worshipers in three separate church bombings who were killed in suicide bomb attacks on three churches in the northern state of Kaduna., and Muslims killed by angry Christians in response.  No group has claimed responsibility for the bombing of the churches, but the Islamist militant group Boko Haram which is fighting for the introduction of Islamic law in Nigeria has in the past claimed responsibility for similar attacks. hundreds of people have been killed in church bombings since January. Reprisal attacks are growing more frequent, as the government has  not been able to stop the bombings. Sam Olukoya, FSRN, Lagos.
Rodney King 1965 – 2012
Rodney King, the man whose 1991 videotaped beating by police sparked deadly riots the next year when the officers were acquitted, has died of an apparent drowning. During the unrest, a deeply emotional Mr. King called for peace. "I just want to say, you know, can we all get along. Can we, get along? Can we stop making it horrible for the older people, for the kids?" Rodney King was 47.
FEATURES
Egyptians express frustration in presidential voting as military expands power
In Egypt, an uncertain transition to democracy continues after a weekend in which Egyptians voted for a new president. The Muslim Brotherhood has declared victory on behalf of its candidate Mohammad Morsi, even though a final vote count has not yet been issued and the commission overseeing the elections has said that a winner will not be announced until Thursday. Today, Egypt's ruling military pledged again to hand over power to civilian leadership by the end of the month, but the announcement came after the Council issued a constitutional declaration late Sunday awarding itself sweeping powers over the Egyptian government and calling into question the real power of the presidency. FSRN's Noel King reports.
Greek election results show no clear direction on economic and political crisis
Voters also went to polls in Greece over the weekend, for the second time in less than two months. The vote comes in the midst of a persistent economic, political and social crisis in the country. The conservative new democracy party has emerged as the frontrunner with nearly 30 percent of the vote, closely followed by the far left coalition Syriza with nearly 27 percent. The results likely mean the country won't leave the Euro. But conservatives will first need to form an alliance with another party, and they could align with the Pasok, or the socialist party that came in third, with about 12 percent of the vote. From Athens, FSRN's Aris Oikonomou reports.
Socialists secure majority in France parliament, paving way for Hollande's policies
And now we go to France, where the Socialist Party has won a clear majority in the parliamentary run-off elections there. The party won at least 280 seats and with other allied parties, the coalition claims more than 300 seats, or an absolute majority. More than a quarter of the seats are now filled by women, a record for France. The win means newly-elected President Francois Hollande is expected to have support for his policies, which tend to favor increased taxes and spending on social programs and less austerity. For more we're joined by FSRN reporter Clea Caucutt. She's been following the voting and joins us from Paris.
As Ohio officials increase drilling permits, activists call for ban on fracking
In Ohio, activists packed the capitol rotunda in Columbus on Sunday to demand a ban on fracking and mountain top removal. The action followed four days of workshops that focused on protecting the environment from the effects of fossil fuel extraction. FSRN's Evan Davis filed this report.
Mayors conference votes to support women's reproductive rights as efforts to restrict abortion expand
The US Conference of Mayors approved a resolution over the weekend in support of women's reproductive rights. The move comes as battles over abortion access continue in the courts and legislatures of Virginia, Michigan and other states, and in the District of Columbia—where women's health advocates are waiting for Congress to decide whether they can use local tax dollars to subsidize abortion services for low-income women. FSRN's Alice Ollstein reports.