June 25, 2012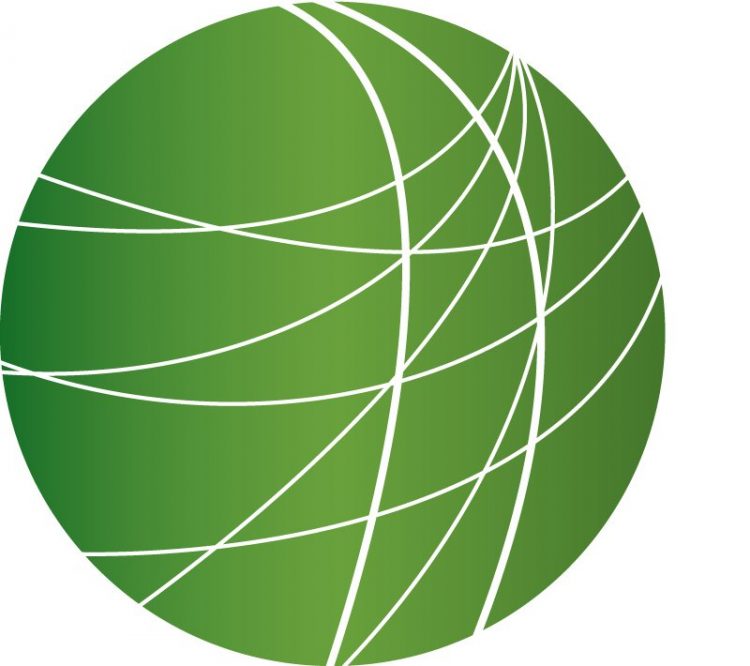 Supreme Court allows Arizona police to seek legal status of those detained but blocks other parts of immigration law
Arizona ruling could affect legal fate of other state measures on immigration
Life sentences without parole for juveniles unconstitutional, Supreme Court rules
Land inequality in Paraguay plays role in Fernando Lugo's removal from presidency
HEADLINES
New Egyptian President Begins Transition into Office
Celebrating crowds remain in Cairo's Tahrir square a day after Mohamed Morsi was officially named Egypt's first freely elected President.  The Muslim Brotherhood candidate will take the reins of a government mired in chaos. Morsi has pledged to include other non-Islamist parties in his cabinet, but its still unclear what powers the president will have—Egypt's military council has made recent moves to maintain control over virtually all government decisions, and negotiations over how they will share that power continue. US President Barack Obama called Morsi to congratulate him on the victory, and pledged continued US support for Egypt. Israeli Prime Minister Benjamin Netanyahu said he looks forward to continued cooperation with the Egyptian government; in a speech on Sunday, Morsi said he will "respect all international agreements" possibly a veiled reference to 1979 peace treaty with Israel.
Tensions Between Syria and Turkey Mount Over Downed Warplane, as Syrian Military Defections Continue
Turkey's deputy prime minister says that Syria fired at a second Turkish plane in the past week; this one was a search and rescue plane searching for the wreckage of a warplane brought down over the Mediterranean on Friday by Syria's air defenses. This comes as a cadre of top military officers have defected from Syria and taken refuge with their families in Turkey. FSRN's Jacob Resneck has more.

A Syrian foreign ministry spokesman said today the Turkish reconnaissance jet had come in fast and low and its air defense gunners reacted automatically to an incursion when it brought the plane down with machine guns on Friday. The two pilots have yet to be found.  Turkey admits its plane strayed into Syrian airspace but claims it was shot down over international waters. U.S. Secretary of State Hillary Clinton criticized Syria's response, and an emergency meeting of the NATO alliance is scheduled for Tuesday. But despite rising tensions a military response is unlikely, as Turkey has not invoked Article 5, which is reserved for an attack on an alliance member.
Syria is known to possess state-of-the-art air defenses, a key deterrent to outside intervention in Syrian President Bashar al-Assad's bloody crackdown of an uprising that's cost an estimated 17,000 lives since over the past 16 months. Relations with Turkey were already at an all-time low as Turkey continues to host insurgent Free Syrian Army fighters on its soil and receive military defectors. Turkey's state media reported today that 33 Syrian members of the Syrian army including a general and two colonels had sought refuge in Turkey with their families, adding to the nearly 33,000 Syrian refugees that have fled to Turkey to escape the fighting. Jacob Resneck, FSRN, Istanbul
Protests in Sudan Continue
In Sudan, demonstrations against austerity measures and the regime of President Omar al Bashir continued for the 10th day, as the government announced it will not back off a policy of ending fuel subsidies. The protests began among students, but have spread to other sectors of the population, and to cities besides Khartoum. Police have used teargas to disperse several demonstrations over the past few days; videos show demonstrators burning tires and throwing rocks. Opposition political parties, some of whom are hoping for a large-scale rebellion, say at least 15 of their members are among hundreds detained or arrested since the demonstrations began.
Shrine Set Ablaze Leads to Street Protests in Kashmir
Residents and police clashed in the summer capital of Indian controlled Kashmir, after fire gutted a 200-year-old renowned Sufi Muslim Shrine. Shahnawaz Khan reports.
Residents of Srinagar flocked to the Shrine of Dastgeer Sahib early this morning, as soon as the news of the fire spread. Soon after, angry protestors fought with police and firefighters blaming them for a slow response. Witnesses say the blaze started from the roof after the dawn prayers. The cause of fire was not known immediately. Clashes spread to other localities with protestors chanting pro-freedom slogans.
Police said at least 20 people including ten policemen were injured in the clashes. The shrine is believed to house relics of a Sufi saint Shaikh Abdul Qadir Jeelani, popularly known as Dastgeer Sahib. It's revered by majority of Muslims in the region and draws visitors across faiths. The local government said all the sacred relics and rare manuscripts in the shrine were safely retrieved, and promised its reconstruction. It also ordered an investigation into the causes of the fire. Separatist and religious leaders called for a shutdown on Tuesday to mourn the loss, and called for an independent investigation. Shahnawaz Khan, FSRN, Srinagar.

US Postal Workers on Hunger Strike
A group of US postal workers began a four-day hunger strike, to protest looming cuts to the postal system. It's the culmination of months of protests across the country against plans to reduce service in rural areas, close distribution centers and end overnight delivery of first class mail. The demonstrators want congress to eliminate a unique requirement that the postal service maintain a large pension surplus-which they say is responsible for many of the services financial woes. Protests and rallies are scheduled throughout the week in Washington DC. They are also targeting the Washington Post because of numerous editorials by the paper in support of cuts to the postal service.
FEATURES
Supreme Court allows Arizona police to seek legal status of those detained but blocks other parts of immigration law
In Washington, the US Supreme Court handed down several key decisions today on campaign finance, life sentences for juveniles and state immigration law. In American Tradition Partnership v. Bullock, the high court cited Citizens United in reversing a Montana court's decision upholding the state's 100-year-old law that banned corporations from spending on political campaigns. In a case with implications for youth prisoners the court ruled that sentencing a juvenile to life in prison without parole is cruel and unusual punishment — we'll bring you more on that decision in a moment. But first, we take an in depth look at the court's decision on SB1070, the controversial immigration law signed into law in Arizona in 2010. The court struck down several provisions of SB1070, but upheld the right of the police to ask suspected undocumented immigrants for their papers. On Capitol Hill, FSRN's Alice Ollstein reports.
Arizona ruling could affect legal fate of other state measures on immigration
The Supreme Court ruling on Arizona's SB1070 could have implications for a number of other states, including Georgia, South Carolina, Indiana and Utah which have passed their own immigration measures. One of the harshest is in Alabama. The state's controversial HB 56 Law is under review by the U.S. Court of Appeals for the Eleventh Circuit.
For more, we go to Shay Farley, legal director with Alabama Appleseed Center for Law and Justice. She also works with the Alabama Coalition for Immigrant Justice. She joins us from Montgomery.
Life sentences without parole for juveniles unconstitutional, Supreme Court rules
The Supreme Court also issued an opinion in Miller v. Alabama, a case challenging life sentences for juveniles who commit murder. In the 5-4 decision, justices said life sentences without parole for youth under 18 violate the 8th Amendment's ban on cruel and unusual punishment. FSRN's Ness Smith-Savedoff has more from Washington.
Land inequality in Paraguay plays role in Fernando Lugo's removal from presidency
In Paraguay, the removal of Fernando Lugo from presidency has drawn condemnation from regional leaders and sparked protests within the country.
Lugo, who had one more year in his term was formally impeached by the Senate on Friday on charges related to a police operation earlier this month to remove peasants from land that led to some/estimated 17 deaths. Lugo's election in 2008 ended more than 60 years of rule by the dominant Colorado Party. His Vice President Frederico Franco has assumed power.
For more, we're joined by Mark Weisbrot, co director for the Center for Economic and Policy Research.
Indigenous groups march to protest Amazon highway in Bolivia
In Bolivia, a march is underway to protest a controversial plan for a highway that would cut through the Amazon. After a protest last year by indigenous inhabitants of the area where the road is supposed to be built, the project was delayed but not cancelled. President Evo Morales said he still plans to build the road. The current march is now on its way to the government seat in La Paz. FSRN's Peter Teffer reports.