June 22, 2012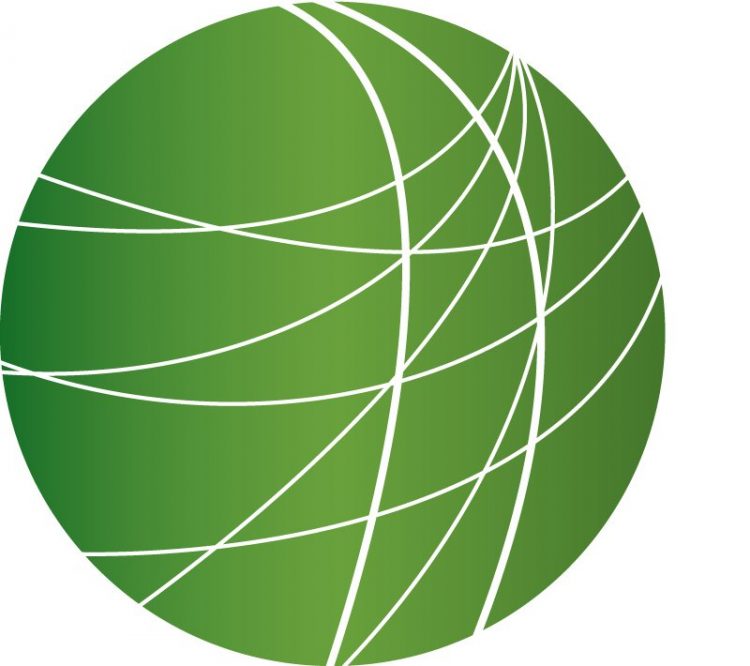 Senate's Farm Bill protects GMO foods and corporate agriculture
As Rio+20 ends, People's Summit calls for bold action on sustainable development
Kiribati, small island nation, says residents already endangered by climate change
Thousands return to Tahrir Square amid calls for military rulers to transfer power
HEADLINES
Humanitarian need in Syrian grows
The UN Humanitarian office says efforts to deliver humanitarian aid in Syria have been severely limited by the deteriorating security situation there.  Spokesperson Jens Laerke says fighting has intensified in recent days in the few areas the government has allowed aid workers to deploy. "The overall estimate is up to 1.5 million in total that need assistance.  How much of them can be reached I don't think there is anybody who has an estimate of that given the very very thin presence on the ground that we have and given the dynamics of what is going on in the country." He says nearly 90,000 Syrians have fled their country and are seeking refuge in Iraq, Jordan, Lebanon and Turkey. NGOs put the number higher.  The situation has caused tensions on the borders to rise – in Turkey in particular.  Today a Turkish fighter jet crashed over the Mediterranean Sea. Wide speculation is that Syrian government forces shot down the plane, but the Turkish President said there had been no confirmation as of yet.
Turkey drops anti-abortion measure
In other news from Turkey, the government has scrapped legislation that would severely restrict women's access to legal abortion.  FSRN's Jacob Resneck has an update.
The health ministry had proposed new restrictions that would prohibit all abortions after six weeks – effectively banning the practice, as most women don't know they are pregnant in the beginning of the first trimester.  Thousands of women protested the plan, including author Bihtar Somersan, who helped organize an international petition drive collecting more than 50,000 signatures that were delivered to the prime minister's office. "I mean I think really the pressure we made together with the international, also, pressure and all the letters that went to the prime minister, it was very, very effective." But activists aren't celebrating yet. The government still plans to restrict abortions to general hospitals by specialist doctors.  Also, Somersan says there is evidence the government is collecting private data on women who use pregnancy tests.  "I looks like a success, of course, that we – we made it.  That they dropped it.  But under the surface a lot of things are going on still." Turkey first legalized abortion for medical reasons 47 years ago, but the right to abortion was broadened in 1983 to all women in the first 10 weeks of pregnancy. Jacob Resneck, FSRN, Istanbul.
Assange waits at Ecuadorian Embassy in London for asylum response
WikiLeaks founder Julian Assange continues to take refuge at the Ecuadorian Embassy in London.  He entered Tuesday, after losing his battle against extradition to Sweden to face sex crimes investigation.  Assange told the UK Telegraph that he had been informed Ecuador would be sympathetic to his case, open to granting him asylum.  He also said he wanted to draw attention to legal actions he says are underway in the United States. "The Department of Justice in the United States has been playing a little game.  And that little game is that they refuse to confirm or deny the existence of a Grand Jury.  And as a result the press goes, 'ah well, they don't really confirm it so we can't really write about it.'  That's not true. There's public record everywhere.  There's multiple witnesses everywhere.  There's testimony in military courts about… what's happening. There's 48,000 pages… the founders and manages of WikiLeaks are among their subjects." The US is interested in Assange because WikiLeaks published thousands of sensitive diplomatic documents, many allegedly leaked by Bradley Manning. Assange fears that Sweden will extradite him to the US. Ecuador has not announced whether they will grant Assange's asylum request. And analysts question if Assange would be allowed to leave the UK, even if Ecuador agrees.  Police are now guarding the Embassy, waiting to arrest Assange if he leaves. Assange would need permission form British authorities to travel to the airport.  Some speculate he could spend years living at the Ecuadorian embassy.
Zimbabwean MPs get circumcised in campaign to fight AIDS
A group of at least 10 lawmakers in Zimbabwe were circumcised at a mobile clinic in the Parliament building. Media report its part of a drive to convince other men in the country to follow suit, as a preventative measure for HIV. Studies reported by UN-AIDS and the Centers for Disease Control find circumcision reduces the chance of contracting the virus by 44 to 71%.
US Commerce Secretary steps down amid health problems
US Commerce Secretary John Bryson has resigned his position after two hit and runs earlier this month. Police found him unconscious behind the wheel of his car. In his resignation statement, Bryson said he had a seizure, causing his erratic behavior. Deputy Commerce Secretary Rebecca Blank has taken over the position, but it's unknown for how long.
Oakland parents continue to Lakeview Elementary sit-in
Late last week, a group of Oakland, California parents, teachers and community members launched the Lakeview Sit-In, protesting school closures and privatization of public education happening across the country.  Now the organizers have opened the doors to a pilot summer program called "The People's School for Public Education." FSRN's Karen Argoud reports.
The People's School curriculum focuses on social justice, the arts and gardening.  And organizers aim to encourage community awareness about the closure of 5 elementary schools in the Oakland school district, including Lakeview Elementary.  Ryan Rising works in Permaculture design and says he is excited about teaching the children sustainable skills. "It's great to see the kids actually getting their hands in the dirt and not just doing things conceptually in their minds.  They seem to be having a lot of fun with there's a lot of energy happening and curiosity and hopefully kids will want to learn more and more and we'll start shifting to this better paradigm." Organizers will hold a March for Public Education Saturday, which is intended to build community support for the People's School and the Sit-In. Karin Argoud, FSRN, Oakland.
FEATURES
Senate's Farm Bill protects GMO foods and corporate agriculture
In Washington, the Senate passed a nearly $1 trillion farm bill this week that will set the nation's food and agriculture policies for the next five years. The House of Representatives will take up the bill in the next few weeks, and it must be sent to the President's desk before current funding runs out at the end of September. But environmental and food justice advocates are criticizing the bill. They sat it keeps consumers in the dark on genetically modified foods, and maintains a centralized and corporate-run agriculture system. On Capitol Hill, FSRN's Alice Ollstein has more.
As Rio+20 ends, People's Summit calls for bold action on sustainable development
In Brazil, delegates wrapped up the UN's Conference on Sustainable Development in Rio de Janeiro by endorsing a resolution that seeks to spur economic growth and launch a new green economy. But text of the final declaration was roundly criticized by civil society groups, environmentalists, indigenous leaders and others for failing to address poverty and environmental concerns. In Rio a youth coalition tore up a draft of the text as Canadian Youth Climate Campaign National Director Cam Fenton spoke. "We reject this text because it fails to live up to the promises made to us. It is a failure of ambition it is a failure of vision. We were promised leaps and bounds here in Rio and we've been given a document that barely moves us inches. We reject this text because it is a failure of ambition, it is a failure of vision. We reject this text." That audio posted on the Guardian website today. Kumi Naidoo of Greenpeace also spoke today, saying true negotiations did not take place. He called for more action on pressing issues, such as climate change. "We are playing political poker with the future of our planet by not acting with the urgency that the situation calls for and I think that it is criminal that we have close to a hundred heads of state come here and do not spend even one hour with direct negotiations with each other. That the whole process was left to civil servants and diplomats to actually negotiate an agreement with no efforts by heads of state to actually say it's not good enough, we need more ambition and so on." During the UN conference, The People's Summit for Social and Environmental Justice created an alternative space for social movements and NGO's critical of the UN process they believe has been co-opted by corporations. Thousands of people representing NGOs and social movements from around the world gathered for the nine day Summit which also ended today. FSRN's Saki Hall reports from Brazil.
Kiribati, small island nation, says residents already endangered by climate change
Another topic at the Rio+20 conference is the threat rising sea levels poses to small island nations. Kiribati is one of those nations that could be affected and its President Anote Tong told UN Radio's Henrique Macedo more needs to be done to address these environmental challenges.
Thousands return to Tahrir Square amid calls for military rulers to transfer power
Protests continue in Egypt, where the ruling military leaders have yet to release results from last weekend's runoff presidential elections. Thousands rallied in Cairo and the Muslim Brotherhood is calling on the military rulers hand over power. The Real News Network's Jihan Hafiz reports from the noisy streets of Tahrir Square. To view a video report, go to therealnews.com.
In Gaza, music program provides rare opportunity for youth
The Israeli blockade of Gaza has contributed to many hardships for residents in the coastal territory, including a lack of goods, difficulty in accessing health services, contaminated water supplies and unreliable electricity. But in the midst of these challenges, there are some projects that are giving hope to young Palestinians. FSRN's Rami Almeghari reports on how one music school is offering a rare opportunity to its students.