June 26, 2012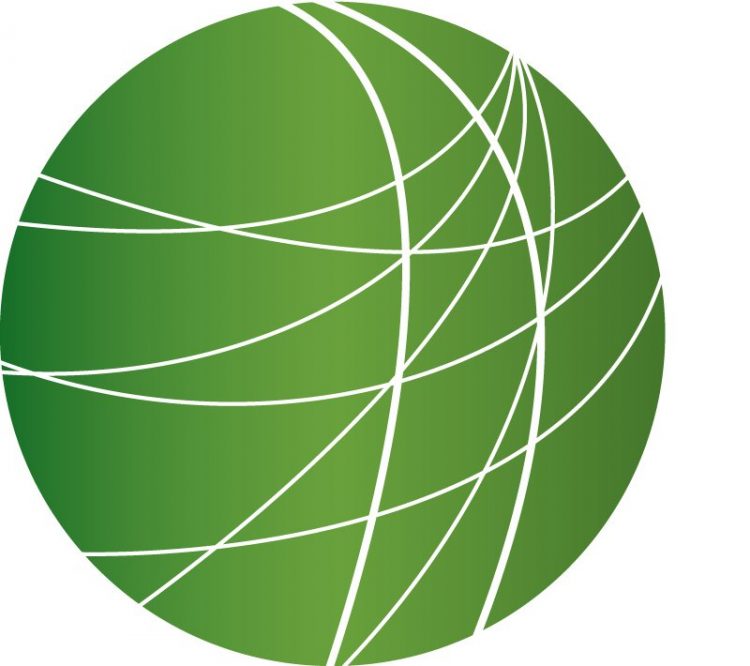 Supreme Court strikes down 100-year-ban on corporate election spending in Montana
Military judge in Bradley Manning case orders prosecution to explain withholding of key evidence
As Morsi prepares for Egyptian presidency, revolutionaries call for democratic transfer of power
In India, government efforts to restrict political cartoons in school texts draws criticism
HEADLINES
Federal appeals court upholds regulations on greenhouse gas emissions
A federal appeals court ruled that the US Environmental Protection Agency is "unambiguously correct" in their efforts to use existing laws to reduce the gases that cause global warming.  Industry groups had challenged several federal regulations, claiming that the EPA was incorrect in concluding greenhouse gases were a danger to human health. A three-judge panel of the U.S. Court of Appeals in Washington dismissed this argument and ruled in support of pollution controls on factories and other facilities.  A spokesperson with the National Association of Manufacturers said they are considering other legal options in light of the defeat.
Fukushima fish goes on sale in Japan
In Japan local fisherman whose lives have been financially ruined by the Fukushima nuclear disaster started selling their deeply discounted catch for sale in area markets. As Claudia Cragg reports, the move is largely motivated by financial desperation.
The fishermen are offering their possibly contaminated catch even though last month, the US National Academy of Sciences released a report confirming radioactive traces as far away as California's Pacific tuna. Radiation levels tested were said to be 10 times higher than before the earthquake and tsunami.  But Greenpeace Japan's Wakao Hanaoka told FSRN that the fishermen have no other way to make a living "because there has been no appropriate central government management or support system since the crisis began". "Local fishermen don't see their future for their living as a fisherman They need a clear guideline, clear standard to decide if they want to restart fishing or they have to move or change their job." Hanaoka says the octopus and snails now available at local markets may have only cleared "safety" hurdles at the very lowest levels, with local government laboratories. And as to those with hands-on responsibility for the disaster, TEPCO, the Tokyo Electric Power Company… "They have to compensate all the damage that local fishermen and local people have had from this Fukushima accident." Contaminated water continues to leak from the Fukushima plant, and rainfall is washing radioactive material into rivers, and eventually, into the sea. Claudia Cragg, FSRN.
Ousted Paraguayan President Lugo forms shadow cabinet
Ousted Paraguayan President Fernando Lugo says he's forming a shadow government of his own, and says he no longer accepts the congressional vote that removed him from office last week.  On Monday, Paraguay's Supreme Court rejected a request by Lugo to overturn what he has called a "parliamentary coup" that took place last week.  Lugo says he plans to attend a regional Mercosur summit in Argentina later this week, to appeal for help from other Latin American nations.  Argentina says it will not permit the new replacement government to attend the meeting.
Police Protest for Higher Wages in Bolivia
Striking Bolivian police officers clashed with government supporters in the streets on Monday, an escalation of protests that began last week.  The police are demanding better wages, and the overturning of a law they say restricts their freedom of expression. Peter Teffer reports.

Protesting police officers used tear gas to chase away supporters of Bolivian president Morales on Monday. Officers shouted that the demonstrating Morales supporters had been paid to show up at the central Plaza Murillo, where the president has his office. The President's supporters deny the charge. The average police wage is about 200 dollars a month.  Although an agreement on a pay raise was reached between the government and police leaders, the protesting officers rejected the accord, saying they weren't consulted, and the police mutiny has spread across the country.  Most of the mutinous police wore civilian clothes and covered their faces. But according to one officer that's because a two-year-old law prevents them from speaking their opinions, not because they are preparing a coup d'etat, like Bolivia's vice president has suggested. "It's completely false that the state, that several politicians, say that we are now in a coup. That's completely false. Our fight is for a fundamental right: a salary. We don't ask for a lot: to live in dignity as human beings." Talks between the government and police resumed Tuesday morning. Peter Teffer, FSRN, in La Paz.
Teen lesbian couple found shot in the head in Texas
Two teenage lesbians have been shot, one fatally, in a small town near Corpus Christi, Texas. Nineteen-year-old Mollie Olgin and 18-year-old Mary Chapa were found Saturday morning in tall grass near a lookout in the town of Portland. Police are still investigating, and while no motive or suspects have been identified, Portland's police chief says the large caliber gunshot wounds to the head make it appear that it was not just a random attack. Vigils are scheduled for Friday in the town of Portland, and Wednesday in San Francisco.
73 Civilians killed in last week by Al-Qaeda landmines in Yemen
Authorities in southern Yemen say that over the past week, 73 civilians have been killed by landmines laid by Al Qaeda. A provincial governor in southern Yemen says that 3,000 landmines have been removed in and around the town of Jaar. After a two month long offensive, government forces were recently successful in driving Al Qaeda from the area.
Settlers Begin Evacuation of a West Bank Outpost
Jewish families are leaving a West Bank settlement that's been ruled illegal by an Israeli court. The court ruled the homes in Beit el, which were built on Palestinian land, must be torn down by July first.  The Israeli government has requested more time, so that the actual houses might be transported elsewhere.  The court decision was a rare victory for those opposed to settlements, all of which are illegal under international law, To gain the cooperation of the settlers, Israeli Prime Minister Benjamin Netenyahu promised to build 300 new homes for them nearby—more than are being left behind.
And those are today's headlines.  For Free Speech radio News, from Oakland, I'm Andrew Stelzer.
FEATURES
Supreme Court strikes down 100-year-ban on corporate election spending in Montana
The US Supreme Court has already handed down several influential decisions this week, and a much-anticipated ruling on the Affordable Care Act is expected Thursday, but the Court also accepted 10 new cases to hear next term. Several focus on rules from the Environmental Protection Agency on air and water pollution, and others on harassment and protections in the workplace. The Justices will also consider Comcast vs. Behrend, which focuses on who can bring a class action lawsuit. Behrend and the other plaintiffs are suing Comcast for its cable monopoly in Philadelphia, which they say unfairly raised prices for consumers. But the high court refused to accept a case regarding a 100-year-old Montana law that banned corporations from spending money to influence elections, and instead struck down the law. On Capitol Hill, FSRN's Alice Ollstein has more.
Military judge in Bradley Manning case orders prosecution to explain withholding of key evidence
The military judge in the Bradley Manning case has ruled that the prosecution must provide more details on its withholding of evidence to the defense. Part of the evidence is damage reports conducted by government agencies that could have bearing on sentencing if Manning were convicted. Manning is charged with leaking hundreds of thousands of documents, including field reports and diplomatic cables that reveal unvarnished accounts of the wars in Iraq and Afghanistan. He is being held in pretrial confinement. For an update we go to Kevin Gosztola, a reporter with the Dissenter at Fire Dog Lake. He's the co-author of the book Truth and Consequences: The US vs. Bradley Manning. He's also one of the plaintiffs in a lawsuit to get access to court records in the court martial trial. Disclosure of key documents, such as rulings and transcripts, has been an issue throughout the legal process.
As Morsi prepares for Egyptian presidency, revolutionaries call for democratic transfer of power
Changes continue in Egypt, where a court today took away the military's powers to arrest civilians. President-elect Mohammed Morsi has also met with members of the Supreme Council of the Armed Forces and the current Prime Minister as he prepares to assume his new role and name a cabinet. But questions remain about the transition of power, as the military council has taken recent steps to consolidate power. Morsi has pledged to take the oath of office before an elected parliament, but the military dissolved that body. The council also restricted the power of the presidency. Military leaders have pledged to adhere to a deadline to transfer power to a civilian government – that date comes the end of this week. The Real News Network's Jihan Hafiz was in Cairo's Tahir square when the election results were announced. She reports that while there was much celebration, many know Egypt has a long way to go before democracy takes shape. To view a video of this report, go to the www.realnews.com.
In India, government efforts to restrict political cartoons in school texts draws criticism
In India, cartoonists, students and human rights advocates continue to pressure the government on its decision to remove political cartoons from textbooks. Political leaders say the cartoons denigrate their image while activists say banning them is an affront to freedom of speech. The government is now moving to create a system to determine what can and what cannot be included in school texts. FSRN's Jasvinder Sehgal reports from the Indian western city of Jaipur.