October 4, 2012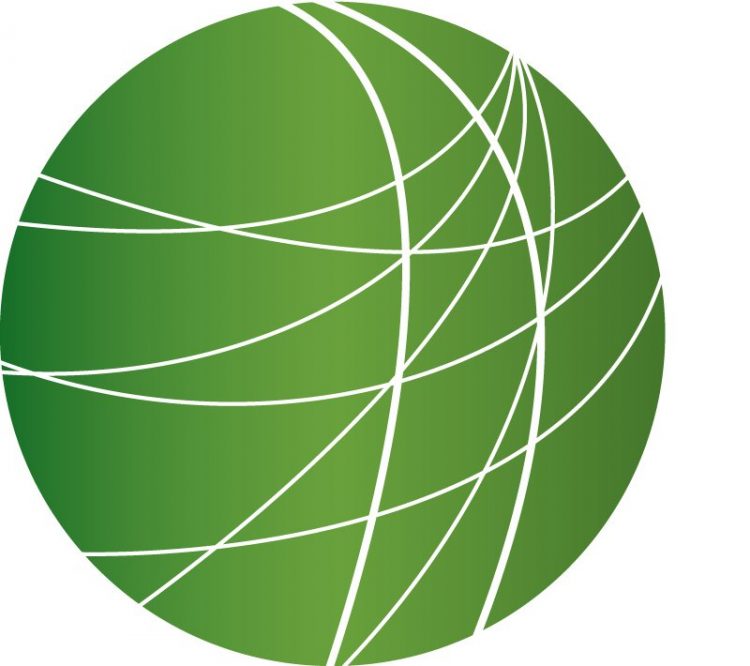 Obama, Romney and Lehrer omit climate change from presidential debate
In Denver, Green Party ticket, Occupy activists protest exclusion of third parties from debates
New Mexico's Latino voters consider US Senate candidates in a race flooded with dark money
HEADLINES
Turkey approves military action against Syria after cross border attack
Turkey's parliament today authorized military action against Syria, following a deadly cross-border mortar attack.  Lawmakers supported the new measures during an emergency session of parliament.  The move marks a serious escalation.  FSRN's Jacob Resneck reports from Turkey.

Amateur footage captured the sight and sound of Turkish forces shelling Syrian military targets early this morning.  This was in retaliation to a mortar attack yesterday that killed five civilians on Turkish soil. Today the parliament convened an emergency session in which it gave blanket authorization to use military force anywhere outside its borders.  Deputy Prime Minister Besir Atalay told reporters that Syria had apologized for the attack.  He called the military authorization a deterrent, not a declaration of war. The motion, valid for one year, passed with about 60% of MP support.  Among the opposition was Muharrem Ince, who made an impassioned speech against it.
"Which ruling party member's child will go to war? Which parliamentarian's child will go to war? Which minister's child will go to war? I am asking you. Our society will send their children to war and they will not be able to know the reason why – and this isn't right."
As the Syrian civil war drags on, relations between the two countries continue to deteriorate. Turkey allows rebels on its soil and has facilitated arms shipments supporting the 19-month insurgency against President Bashar al-Assad. Jacob Resneck, FSRN, Istanbul.
Drone strikes in Yemen kill five
US drone strikes in Yemen have reportedly killed five people. International media, quoting unnamed "security officials" say the men were al Qaeda-linked militants. Reports differ as to the number of drone attacks and their locations.
Controversial cybercrimes law takes effect in the Philippines
Internet freedom advocates in the Philippines are protesting a new cybercrimes law that went into effect yesterday.  The law is aimed at stopping things like child pornography and scammers, but it also includes a libel provision that is punishable by 12 years jail time and allows police to seize data from private online accounts.  The activist group Anonymous issued a video statement aimed at the government.

"The Cybercrime Prevention Act of 2012 poses serious threats to internet freedom, the right to privacy and other essential civil liberties including freedom of speech, expression and the press."
The group has reportedly hacked several government websites in protest.  Other online protests have popped up as well.
Honduran court finds Charter Cities unconstitutional
Late Wednesday in a surprise preliminary vote, the Honduran Supreme Court of Justice took the first steps towards rejecting the implementation of Latin America's first private city.  The so-called Charter Cities have been pioneered by US developers who say they will bring an economic boost to the country.  The cities would have their own governments, tax system, courts and police force.  FSRN's Tim Russo brings us more on the ruling.
The Honduran Constitutional Court voted 4 to 1 that the Charter Cities initiative in Honduras is unconstitutional.  But because the ruling was not unanimous, the case will be automatically passed on to the 15 Supreme Court Judges for a final ruling.  The court has ten days to open the case, analyze the 54 current lawsuits challenging the 2011 law allowing Charter Cities, and make a final ruling. The only judge to uphold the constitutionality of the Charter Cities initiative was Judge Juan Chinchilla.  Opponents have harshly criticized Judge Chinchilla for his close relationship to and interests in promoting Charter Cities in Honduras.  They cite his previous participation as an official delegate visiting Charter City models in Singapore as evidence of his partiality. Early this month the Honduran Attorney General's office said the Charter Cities law was illegal and a clear violation of Honduran sovereignty. The current ruling raises questions as to the validity of the $15 million contract awarded last month to US-based MGK Group to begin the construction of the first of three proposed Charter Cities in Honduras. Tim Russo, FSRN.
Michigan labor leaders push measure to add collective bargaining rights to Constitution
In Michigan, conservative groups are making inflammatory claims in ads opposing Proposal 2, which would enshrine public and private workers collective bargaining rights into the state constitution.  This is the most recent ad, posted on the website of Protecting Michigan Taxpayers.
"Proposal 2 could limit the use of background checks for school employees, and make it harder for convicts to get thrown out of schools."
But labor lawyers say all teachers undergo background checks, and that Proposal 2 won't change that.  Supporters say the ads are trying to prey on people's worst fears.  Dearborn public school teacher John Beyerl says he wishes voters would use some common sense in sorting out the issue.
"We wouldn't go in and ask for a 400 percent pay raise, because it would break the company.  And you know, likewise, we wouldn't go in and ask for something that would harm our profession."
Michigan labor leaders say Governor Rick Snyder's emergency management law has eroded the rights of workers in many cities, and they believe a constitutional amendment is needed to protect working families.  If voters approve "Prop 2," Michigan would become the first state to have collective bargaining guaranteed under its Constitution.
FEATURES
Obama, Romney and Lehrer omit climate change from presidential debate
President Obama and Governor Mitt Romney faced off Wednesday night in the first debate of the general election. Though the debate was billed as addressing domestic policy, it covered a narrow range of topics, mainly taxes, health care and energy. There was no mention of reproductive rights, LGBT rights, immigration or the Supreme Court. Fact checkers later highlighted a number of inaccurate and misleading statements from Romney, including repeating long disproved claims about a "government takeover of healthcare" and denying his own plan to cut taxes for the wealthy. The candidates also sparred over subsidies for both fossil fuels and renewable energy sources, but neither mentioned climate change once. This glaring omission comes during a year of both extreme weather and extreme resistance, as environmental advocates carry out protest actions outside the debates and in the path of oil pipelines. FSRN's Alice Ollstein has more.
In Denver, Green Party ticket, Occupy activists protest exclusion of third parties from debates
Last night in Denver, activists and members of the Occupy Movement gathered to protest Governor Romney and President Obama, who some call the corporate candidates of the American empire. Green Presidential candidate, Jill Stein and Vice Presidential candidate, Cheri Honkala joined them at a rally, held at McWilliams Park and participants then marched to the University of Denver. FSRN's Jim Pullen was there and brings you the voices of participants and the Green Party Ticket, including Stein, Honkala, as well as Rhonda, a nurse from Longmont and Chelise Thomas, an Occupy activist from Denver.
New Mexico's Latino voters consider US Senate candidates in a race flooded with dark money
Republicans are trying to win back the US Senate and one race they're eyeing is In New Mexico. The state has the highest proportion of Latino voters in the country – about 39% according to the Pew Hispanic Center. Some Republican and Democratic officials see the dynamics driving this Senate race as representing a model for the future in many other states around the country. For more we spoke with Alexa Schirtzinger, editor of the Santa Fe Reporter.
Activists in Kashmir fight government attack on transparency law
In Indian administered Kashmir, Anti-corruption activists and everyday residents have been taking advantage of a law passed three years ago that empowered citizens to seek information from public officials. But a recent amendment to the Right to Information Act will now make it more difficult for those fighting wrongdoing. Shahnawaz Khan has more.