June 27, 2012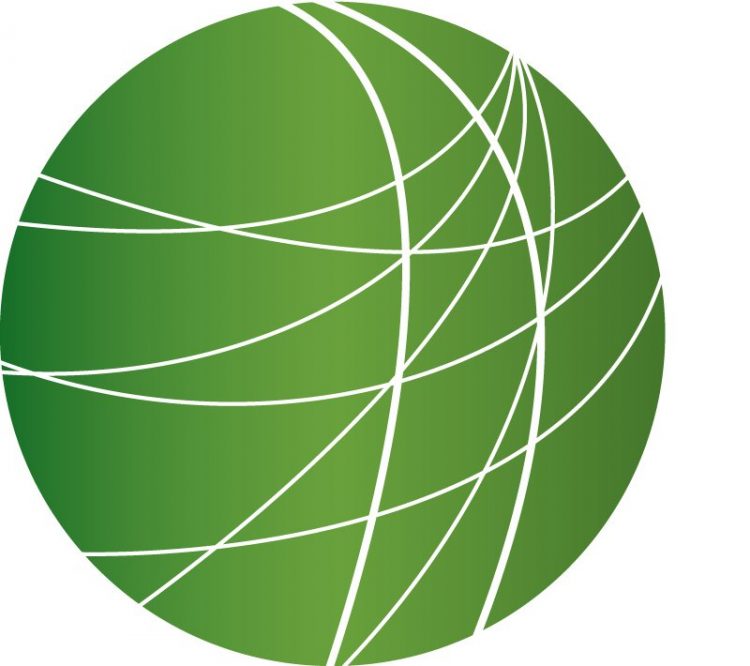 As Senate reaches deal to stop rise in student loan rates, advocates say more needs to be done for soaring debt
UN report finds Rwanda support for rebels in DRC, bringing attention to US role in region
In Pakistan's Khyber Agency, thousands displaced by military offensive struggle to get aid
HEADLINES
After final primaries, gay GOP presidential candidate drops out of race
A final string of primary elections happened in states across the US yesterday.  Big name incumbents, including Democrat Charlie Rangel of New York, kept their seat.  In Oklahoma though, Tea Party-backed candidate Jim Bridenstine defeated 5-term Republican Representative John Sullivan, despite Sullivan outspending Bridenstine nearly 4 times over. In other election news, the first openly-gay Republican presidential candidate, Fred Karger, says he's stepping away from his campaign.  The announcement comes just days after his campaign released a video in Utah attacking the Mormon Church for their anti-gay stance.
"We need to stop the suicides, end homelessness, and once and for all stop the hate."
Karger received 2.4% of the Primary vote in Utah yesterday placing third behind Mitt Romney and Ron Paul.  Karger announced today via twitter that the campaign is "folding up our big tent and ending our historic campaign for President."
Wildfire displaces 30,000 people in the western US
More than 30,000 people in Colorado have been displaced as a wildfire swept into the city of Colorado Springs.  The fire doubled in size overnight and firefighters' efforts to control the blaze have been unsuccessful.  The local sheriff is having evacuees register with the Red Cross so they can be tracked down by friends and family.  The sheriff also issued pre-evacuation warnings for other parts of the city this morning.
Immigrants in Pennsylvania worried about impact of Supreme Court immigration ruling
In Philadelphia, undocumented immigrants are protesting the Supreme Court's ruling on Arizona's controversial immigration law.  The court struck down several provisions of SB1070, but upheld one that could have a wide ripple-effect across the country.  FSRN's Matthew Petrillo reports.
Undocumented high schooler Selena Zacatelo says the Supreme Court ruling shows the country is taking a step in the right direction.
"But, we know that that is not enough!"
Her brother, Trinidad, says the Court upheld perhaps the most worrying aspect of the bill.
"The 'show me your papers' part allows law enforcement to ask for documents if you are stopped, detained or arrested."
Pennsylvania's own version of that is bill SB9.  It passed the House last week and has already gained a Senate go-ahead.
"The most obvious about it is what does an undocumented person look like? Like me, like you, like anyone?"
Pennsylvania ACLU Executive Director Reggie Shuford says the ruling also confuses state law with federal authority.
"The most important impact I think is whether or not state legislatures are going to rush to try to do the same thing Arizona did."
He says immigration is only a federal issue.  As for the Zacatelos, their message is clear:
"The hate stops here! The hate stops here!"
They want comprehensive immigration reform and a pathway to citizenship.  But with Pennsylvania's SB9 bill close to law and E-Verify bill continuing to advance, that doesn't seem likely anytime soon.  Matthew Petrillo, FSRN, Philadelphia.

Another refugee boat overturns in Indian Ocean
Another boat of refugees has overturned while heading to Australia's Christmas Island processing center in the Indian Ocean.  As many as four people are dead; more than 100 people were rescued.  Just last week, a boat with Afghan asylum seekers sank, killing 90 people.  The incidents have sparked a divisive debate among Australian lawmakers, as the country is inundated by refugees from South Asia.
Activists meet with Ecuadorian President about the School of the Americas (WHINSEC)
Members of the School of the Americas Watch movement are meeting with Ecuadorian President Rafael Correa today, again trying to convince him to discontinue sending soldiers to the Western Hemisphere Institute for Security Cooperation in Columbus, Georgia.  The Institute, formerly known as the School of the Americas, has trained Latin American soldiers since the 1940s in techniques critics say protect US corporate interests in Latin America.  FSRN's Irene Rodriguez reports.
An international delegation organized by the School of the Americas Watch is in Ecuador to try to convince President Rafael Correa to withdraw from the school.  Members of SOA Watch met with Correa in 2008, but despite promises to consider their proposal, no policy change was made.  On Monday, SOA Watch founder, Father Roy Bourgeois, spoke to reporters in Quito:
"It's our hope that within one or two days that President Correa will announce like the presidents of Bolivia, Venezuela, Uruguay and Argentina that Ecuador is not going to participate in the School of the Americas"
The Institute says it currently enrolls 310 students from 20 countries, and touts its dedication to teaching democracy, ethics and human rights principles.  Yet some graduates from the School tracked by SOA Watch have returned to their countries to play leading roles in Latin American Coups, including the coup attempt in Venezuela of Hugo Chavez in 2002 and the overthrow of Honduran President Manuel Zelaya 3 years ago this week.  A House resolution has been introduced in Congress by Representative Jim McGovern calling for suspension of operations at the School.  Irene Rodriguez, FSRN.
FEATURES
As Senate reaches deal to stop rise in student loan rates, advocates say more needs to be done for soaring debt
On Capitol Hill, Senate leaders say they've reached an 11th-hour deal to prevent federal student loan interest rates from doubling this weekend. But the deal still faces votes in the Senate and Republican-controlled House before becoming law. Collective student debt surpasses credit card debt and car debt in the US, and both students and economists say keeping the interest rates from doubling isn't nearly enough: elected officials must also tackle soaring tuition costs and high unemployment among college grads.  FSRN's Alice Ollstein has more, in Washington, D.C.
UN report finds Rwanda support for rebels in DRC, bringing attention to US role in region
A team of UN experts says that the Rwandan military is providing support for rebels in the Democratic Republic of Congo, where an armed rebellion that erupted in April threatens to destabilize the region. According to text of an annex to the UN report that was not immediately made public, but quoted by Agence France Presse and Foreign Policy magazine, Rwandan officers supported rebels "through providing weapons, military supplies, and new recruits." On Monday, the Rwandan Foreign Ministry denied supporting the rebels. Lucrative trade in minerals is flourishing in the region and the US support for the Rwandan government has come under criticism. For more, we're joined by Claude Gatebuke, executive director of the African Great Lakes Action Coalition in the US. He's also a survivor of the 1994 Rwanda genocide.
In Pakistan's Khyber Agency, thousands displaced by military offensive struggle to get aid
In Pakistan's Khyber Agency a military operation has driven an estimated 250,000 people from their homes since the beginning of this year. According to the Pakistan Humanitarian Forum, many of these families are struggling to find shelter and nearly half of those displaced aren't registered, which means they'll have a hard time getting aid. Aid workers report not only the struggle for food and health care, but also the psychological effects of displacement. FSRN's Jeannine Etter reads for our reporter in Pakistan, Gabe Matthews.
Canadian Mohawk leader urges UN members to uphold indigenous rights
This year will mark the fifth anniversary of the UN's Declaration on the Rights of Indigenous Peoples. The resolution was passed by a majority of General Assembly in September 2007, and was originally opposed by the United States, Canada, Australia and New Zealand. Indigenous leaders point out that while there has been some progress since then, aboriginal people continue to fight inequality, racism, and environmental destruction of their lands and poverty. Activist Kenneth Deer is urging UN members to advance this document, by giving tribes a seat at the international table. Deer is Secretary of the Mohawk Nation of Kahnawake in Canada and recently spoke to FSRN's Salim Rizvi.