July 12, 2012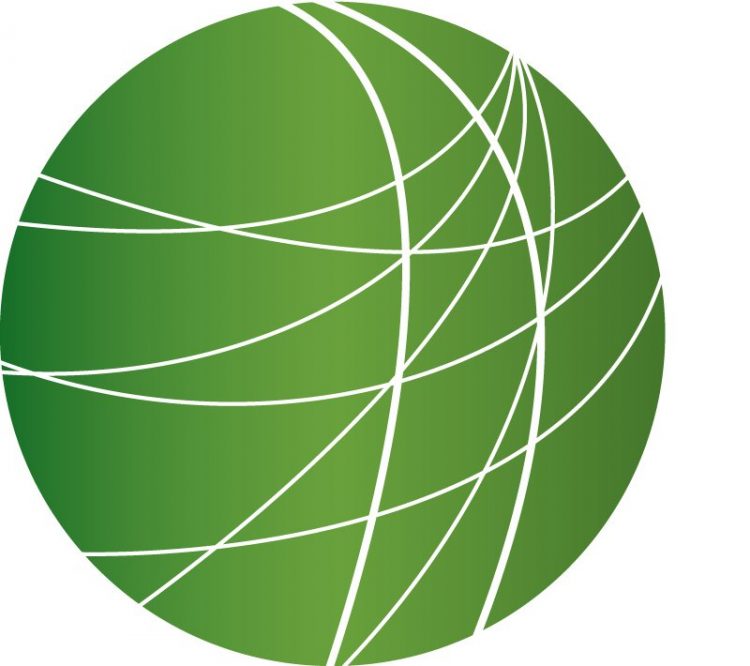 Advocates push Senate to approve UN disability rights treaty
Haiti residents protest demolition plan as hundreds of thousands remain without permanent homes
Immigrant youth on northern tip of Africa face uncertain future
HEADLINES
BP settles with Department of Labor over Texas oil refinery explosion and safety hazards
The US Department of Labor has reached a settlement with BP over safety violations at the oil companies Texas City refinery.  A 2005 explosion at the refinery killed 15 workers, and a 2009 inspection found that many problems at the refinery still hadn't been addressed. Today, US Secretary of Labor Linda Solis said that more than 400 citations have been resolved or will be by the end of the year. "In Addition to the abatements of hazards, BP will pay more than $13 million in penalties.  That's in addition to over $50 million the company has paid as a result of the previous 2010 settlement." Twenty-two outstanding OSHA violations remain and will be settled in or out of court.  BP is looking to sell the refinery, which may be made easier by today's settlement.
Scores die in Nigeria oil pipeline fire
More than one hundred people were burnt to death in South Eastern Nigeria when a crashed oil tanker from which they were scooping fuel exploded. Sam Olukoya reports from Lagos.
Many of the victims include women and children. About a hundred corpses have so far been recovered from the scene of the incident, but eyewitnesses say they expect the number of dead to be far higher, because many injured victims fled the scene with very serious burns.  The oil tanker is believed to have over turned as a result of bad roads.  Because of widespread poverty, many Nigerians undertake the risky business of scooping fuel from leaking oil pipelines and from overturned oil tankers. Thousands of people have been killed in similar circumstances in the past years. Even though Nigeria is one of the world's leading oil producers, a majority of the populace has not had any tangible benefits from billions in oil proceeds every year. Sam Olukoya FSRN, Lagos.
ACLU files suit against Michigan school district for not teaching children to read
The ACLU of Michigan has filed a class action lawsuit against a Detroit area school district for not properly teaching children to read. The suit alleges that the Highland Park School
District-which contains three schools has left hundreds of children functionally illiterate, and violates a state law that says special assistance must be provided to students who don't meet proficiency standards in grades four and seven. The school district, which was taken over by an emergency manager earlier this year, had 65 percent of 4th graders and 75 percent of 7th graders test as not proficient in reading on the most recent state tests.
Philadelphia homeless feeding ban is lifted
A US District Court judge overturned a recently enacted ordinance in Philadelphia, which banned people from setting up feeding stations for the homeless in the city's parks. FSRN's Matthew Petrillo reports.
The feeding ban was had only in effect for a month before landing in federal court earlier this week. Philadelphia Mayor Michael Nutter argued that implementing a feeding ban in outside parks was necessary to maintain the health and dignity of those being fed. He said wanted to set up bigger feeding stations in homeless shelters instead of parks. But that was never done, says ACLU of Pennsylvania's Mary Catherine Roper, who is co-counsel on the lawsuit against the city. "The reason there are homeless lining up for food on the parkway to get food is because there aren't other places that they feel safe and welcomed. If there were other places they wouldn't be standing in the rain." Today, the court temporarily lifted the feeding ban for at least one year. Religious groups say they will be celebrating this weekend, feeding the homeless. Matthew Petrillo, FSRN, Philadelphia.
Turkish journalists remain in detention
A Turkish court has rejected an appeal by five journalists being held in pre-trial detention for more than a year as part of a far-reaching investigation into an alleged coup plot. FSRN's Jacob Resneck reports.

The journalists were arrested and detained more than sixteen months ago on allegations they had conspired to skew news coverage against the government. Most work for the critical online television outlet Oda TV. Ozge Terkoglu, wife of the TV channel's imprisoned managing editor Baris Terkoglu, says that at last month's court hearing prosecutors introduced no new evidence of a conspiracy and her husband isn't scheduled to reappear in court until mid-September. "The feeling that we are left with after the last hearing is we just can keep whoever we want without having any reason of keeping them. We don't have any questions for them, we don't have to reason why we are keeping them in the prison, we just can do this. And this feeling of injustice is unbearable." The six journalists under indictment had been critically reporting on the so-called Ergenekon affair, a sprawling criminal investigation into an alleged conspiracy involving top military officers who prosecutors say were intent on overthrowing Turkey's elected government. Earlier this month parliament passed a law ending the special courts that are now being used to investigate plots like Ergeneko.  The investigation is part of a power struggle between Turkey's secular military class and the Islamist-rooted government. Defense lawyers had argued their clients should be set free because of an end to the special courts. But an Istanbul court disagreed, ruling that a "strong suspicion of guilt" remains and the case continues. Jacob Resneck, FSRN, Turkey.
US lifts some sanctions on Myanmar
President Barack Obama has signed an order lifting restrictions on oil, gas and other investments in Myanmar, also known as Burma.  Economic sanctions have been in place for more than 20 years, because of the ruling military juntas record of human rights abuses and lack of political freedom. But with the election of Aung San Suu Kyi to parliament and other reforms, the US and other countries have loosened restrictions in the past few months. U.S. companies will now be allowed to invest freely in Myanmar, but still may not partner with the military or specific individuals who are still under sanctions. Human Rights Watch was among many NGOs that criticized the new policy, saying it will not adequately prevent new investments from fueling abuses and undermining reform.
FEATURES
Advocates push Senate to approve UN disability rights treaty
On Capitol Hill today, a powerful Senate committee convened a hearing on the UN's Convention on the Rights of Persons with Disabilities. The treaty sets global standards for accessibility and equal rights for people with disabilities but it faces opposition from some conservative lawmakers who oppose international accountability and reporting measures in the law, as well as provisions that would ensure access to reproductive health services. But disability rights advocates are pushing the Senate to approve the treaty in time for this month's anniversary of the Americans with Disabilities Act. From Washington, DC, FSRN's Alice Ollstein has more.
Haiti residents protest demolition plan as hundreds of thousands remain without permanent homes
Demonstrations continue in Haiti, where many people remain without housing two and a half years after the earthquake. Residents from the neighborhood of Jalousie near Petionville marched after the government announced plans to demolish their homes to build a flood-protection project.According to the International Organization for Migration, nearly 400,000 Haitians still do not have a permanent home and residents of the tent camps have reported gender violence, poor sanitation and forced evictions. For more, we're joined by Susana Ferreira. She's a freelance journalist based in Port Au Prince and she joins us by mobile phone. To read Susana Ferreria's report this year on the anniversary of the earthquake in Haiti and the housing crisis:
http://www.time.com/time/world/article/0,8599,2104175,00.html?xid=tweetb…
Immigrant youth on northern tip of Africa face uncertain future
Every year hundreds of African minors cross the border into Ceuta, a small Spanish port located on the Moroccan coastline. Most of them are fleeing poverty in their hometowns and are seeking to eventually obtain Spanish residence. Many of them risk their lives in dangerous sea and land journeys. Once in Ceuta, they live in overcrowded youth shelters and contend with anti-immigrant rhetoric in the community. They also don't know whether they'll be deported once they turn eighteen. FSRN´s Luis Perez has more.
Labor report says austerity measures in Euro aren't working, calls for investment in jobs
A new study on the financial crisis in Europe predicts unemployment could rise to 22 million over the next four years, if new policy measures aren't adopted. The International Labour Organization report says about 30 percent of the "working-age population in the Eurozone (are) either unemployed or inactive." Youth unemployment is also high, and in Greece and Spain, it exceeds 50 percent. The ILO says austerity measures aren't working and recommends investment in jobs. UN Radio's Gerry Adams spoke to ILO Economist Steven Tobin about the report's findings.
To view the International Labour Organization report: http://www.ilo.org/global/about-the-ilo/press-and-media-centre/news/WCMS…