July 13, 2012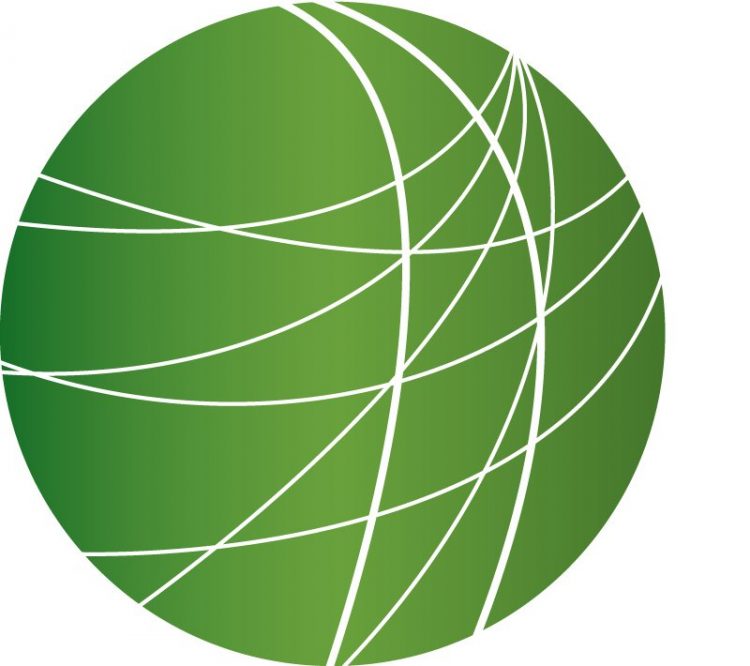 Syrian protests spread as details of massacre in Al-Tremseh village emerge
Housing crisis in Haiti leaves hundreds of thousands without adequate shelter
Green Party faces challenges in effort to build third-party politics in US
Justice Department makes closing arguments in challenge to Texas voter ID law
Department of Labor probes account of anti-union meetings held at military base
HEADLINES
USDA declares disaster area in 26 states
The US Department of Agriculture has declared over 1,000 counties in 26 states as natural disaster areas, due to severe weather, including drought and wildfires. It's the largest such declaration ever, and makes farmers and ranchers in those locations eligible for low interest loans, as well as reduces penalties for grazing on conservation lands. More than half of the Midwest is currently experiencing drought conditions, and only 40 percent of the US corn crop is in good or excellent condition.
Legal challenge filed in Mexican presidential elections
In Mexico, runner-up presidential candidate, Andres Manuel Lopez Obrador, has filed a legal challenge seeking to nullify the July 1st election results that gave a win to Enrique Peña Nieto. Lopez Obrador, says that Nieto and his Party bought votes and committed electoral fraud. FSRN's Clayton Conn Reports.
On Thursday, Just hours before the midnight filing deadline, Lopez Obrador and his campaign officially entered his challenge in the offices of the Federal Electoral Institute. He arrived with boxes of documents that he says proves that Nieto and his party had orchestrated a "massive vote buying operation" and had broken campaign finance rules by overspending.  Lopez Obrador and his campaign team say that the documents show that the Institutional Revolutionary party or PRI as it is known, had ballots marked in favor of Nieto before the election had begun, and that the party also gave out millions of gift cards to a national supermarket chain in exchange for votes. PRI Party leader, Pedro Joaquin Coldwell says the charges are unfounded. Clayton Conn, FSRN, Mexico City.
Wells Fargo settles racial discrimination lending suit
Wells Fargo has agreed to a $175 million settlement with the US department of Justice, to resolve allegations that blacks and Latinos were routinely charged higher rates and fees on mortgages than whites. $125 million of the settlement will go to the 34,000 people who were given inferior mortgages; another $50 million will be put into homebuyer assistance funds in eight major metropolitan areas. As part of the settlement Wells Fargo is admitting no wrongdoing. The nations third largest lender has claimed throughout the negotiating process that the loans were made through brokers, and thus Wells Fargo had no knowledge of any possible discriminatory practices.
Los Angeles police clash with chalk ban protestors
At least 20 people were arrested and four police officers injured, when police tried to break up a protest over the recent arrests of people for drawing with chalk on the sidewalk. The chalk-walk protest took place in downtown LA during the popular monthly art walk. After more than 100 police arrived on the scene, a bottle was reportedly thrown and police used non-lethal projectiles and hit protestors with batons.
More Russian laws restricting free speech and activism
Russia's lower house of Parliament passed two more laws which activists say are part of raft of legislation aimed at limiting free speech and association. Ekaterina Danilova reports.

Dozens of journalists held a protest today against a bill on libel rushed through parliament that would make slander a criminal offence, with a maximum penalty of $150,000. NGOs have also cried out against a second bill passed today that would label organizations that receive support from abroad as "foreign agents." The label would trigger a raft of expensive new reporting requirements. These two new bills come as the parliament approved recent laws creating a "black list" of web-sites and increasing penalties for unsanctioned demonstrations. The government says the laws are aimed at increasing transparency and protecting the public. But opposition leaders say the government is trying to oppress a growing activist movement. Vladimir Volokhonskiy is the co-chairman of an opposition group called "Solidarity." "The situation looks like this: they want to create ways to appear legitimate when pursuing activists. In particular this concerns the NGO law, the law about rallies and that last law about libel." Protests are planned for this weekend and throughout the summer; and preparations are being made for the next March of Millions on September 15th. Ekaterina Danilova, FSRN, Russia.
ASEAN conference ends without discussion of territorial disputes
The ASEAN conference wrapped up in Cambodia without a joint statement, or any resolution on a brewing territorial dispute between China and the Philippines. Brunei, Malaysia, the Philippines, Vietnam, Taiwan and China all claim some overlapping parts of the South China Sea, also known as the Philippine Sea. Efforts to use the summit to resolve the dispute were resisted by China, and backed by Cambodia, the host and chair for this round of meetings. Due in large part to that disagreement, it's the first time in 45 years that the summit ended without a joint communiqué.
FEATURES
Syrian protests spread as details of massacre in Al-Tremseh village emerge
In Syria today, residents protested in the streets, condemning news of another massacre in which more than 200 people are reported killed, many of them civilians. The attack happened in the village of Al-Tremseh, in Hama. Witnesses say the Syrian government shelled the community for hours. According to the US-based non-profit Syrian Emergency Task Force, a military convoy of 25 vehicles supported the aerial assault, preventing residents from escaping and killing many of the survivors with guns and knives. One video posted online shows more than a dozen dead men, lined up side by side, as a survivor repeats, (Allahuh Akbar,) "God is greater." Another video shows a young man kneeling on the ground, as bombs go off in the background. He's cradling the head of AN older male with gray hair, the man appears to be dead and is covered in a plaid blanket decorated with teddy bears and the word "happy." Syrian Emergency Task Force also reports that three entire families, refugees from Khneizeer village, were killed, their bodies burned. Many are wounded, and the death toll could rise if residents remain trapped in destroyed buildings. Sipan Hassan is spokesperson with the Syrian Observatory for Human Rights, the organization has confirmed the identities of some 100 people killed in Al Tremseh. He told FSRN that the villagers were trapped as the assault began Thursday morning. The Syrian government put the death toll at 50 and blamed the violence on "armed terrorists," a label it commonly uses to refer to rebel fighters. Many Syrians are protesting the failed peace plan brokered by UN and Arab League Special Envoy Kofi Annan. In a statement condemning the massacre, Annan said the Syrian government has violated the terms of the peace plan and that it is "more important than ever that governments with influence exert it more effectively to ensure that the violence ends – immediately." Head of the UN Supervision Mission in Syria General Robert Mood gave a brief press conference today confirming the attack in Al Tremseh. "From our presence in the Hama province we can verify continuous fighting yesterday in the area of Tremseh. This involved mechanized units, indirect fire as well as helicopters. UNSMIS stands ready to go in and seek verification of the facts, if and when there is a credible ceasefire." Mood called for "genuine and effective leadership from the Security Council," which is considering resolutions to respond to the violence in Syria. Mood added that the UN Mission needs to continue doing its work on the ground in Syria, using political dialogue to bring an end to the violence.
Housing crisis in Haiti leaves hundreds of thousands without adequate shelter
Today we continue our coverage of the housing crisis in Haiti, where yesterday dozens of people marched in the capital against government plans to demolish their homes. For many in crowded Port Au Prince, safe, permanent structures remain out of reach more than two and a half years after the earthquake devastated the country. FSRN's Ansel Herz has more.
Green Party faces challenges in effort to build third-party politics in US
In the US, the dominant two-party political system makes it an uphill battle for third party campaigns to reach voters. One of the biggest obstacles is simply getting on the ballot. That's not the case in some other countries, where the Greens have made strides in the political sphere. The party hopes those lessons can apply in the US, as well. FSRN's Michael Lawson has more from the Green Party's 2012 presidential nominating convention.
Justice Department makes closing arguments in challenge to Texas voter ID law
The Justice Department and state of Texas made their closing arguments today in the landmark case on voter ID requirements. The District Court must now decide whether a Texas' law, which was blocked by the Justice Department last year, can be implemented or whether it unfairly targets low-income, minority and elderly residents who don't possess a photo ID. FSRN's Alice Ollstein was in the courtroom this morning, and files this report.
Department of Labor probes account of anti-union meetings held at military base
A military contractor and weapons manufacturer with facilities on an army base in Washington State forced employees to watch anti-union videos ahead of an important union vote. That's according to an investigation from In These Times, which examined the practices of General Dynamics Land Systems at Fort Lewis, Washington. Employees, many of whom are military veterans, also allege the company routinely told them that if they joined the union, they could lose the government contract. The story by In These Times reporter Mike Elk has prompted a Labor Department investigation. Mike Elk joins us now to tell us more about this story.