July 30, 2012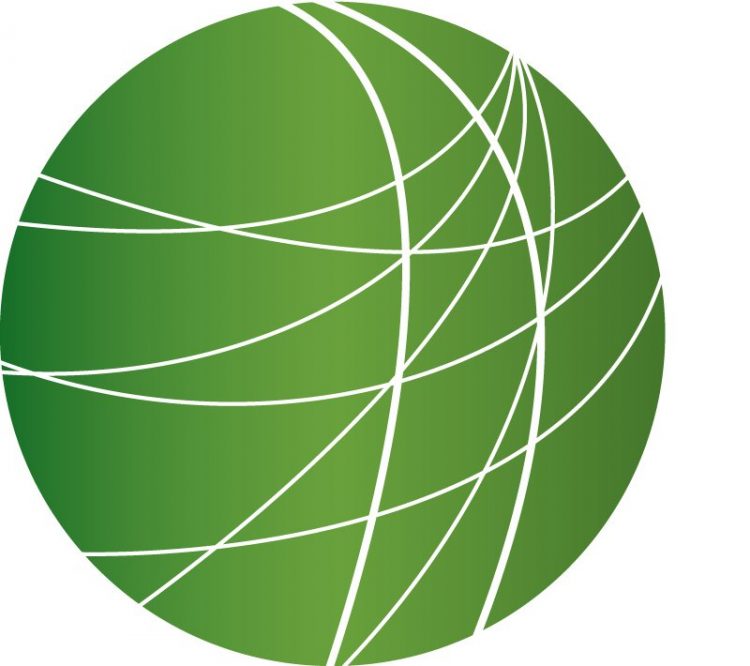 Peace activists call for change in Middle East policy after US increases military funding
Global activists gather in DC to call for end to hydrofracking
Powerful group, Council of State Governments, shows corporate influence in shaping legislation
Twenty arrested in temporary shut down of West Virginia mountaintop removal mine
HEADLINES
Fighting and defections continue in Syria
As the fighting continues in the city of Aleppo in Northern Syria, so do defections from President Bashar al-Assad's regime. Opposition fighters claim they have taken control of a military base northwest of Aleppo, but government forces launched a ground assault throughout the city over the weekend. Melissa Fleming is spokesperson for the UN's High Commissioner for Refugees in Geneva.
"As the theatre of violence keeps shifting to the big cities, now in Aleppo we are seeing of course, increased displacement. So wherever there is fighting people are fleeing. The numbers we are hearing fleeing from Aleppo is as many as 200,000, many of them though, it doesn't seem have crossed international borders. So they are displaced within the country, making it even more difficult for humanitarians to reach them."
Syria's highest-ranking diplomat in England, the charge d'affairs, resigned today.  The British Foreign Office says Khaled al-Ayoubi said he was "no longer willing to represent a regime that has committed such violent and oppressive acts against its own people". And Turkish officials report that 12 more Syrian officers, including a brigadier general, defected and crossed the border into Turkey Sunday night.
Severe power outage in India
All of Northern India was without power this morning, in the country's worst power outage in a decade.  Prabhakar Mani Tewari reports on the collapse of the grid providing power to nine states.

From long distance trains to water supplies, to the Metro railway, Considered the lifeline of the capital New Delhi, many key services were severely effected when the grid failed at 2:35 AM. Office-goers and students suffered major delays in the national capital.   More than 300 trains were affected.  Power Minister Sushil kumar Shinde said the electricity supply is almost normal now, and the Government announced a three-member panel to look into the power failure, the worst since 2002.  The grid failure not only impacted more than one fourth of the country's population, but also several industrial areas and the information technology services in many states.  Prabhakar Mani Tewari, FSRN, Kolkata, India.
Pussy Riot trial begins in Russia
The trial of three members of the all-girl, activist punk band Pussy Riot started today in Moscow. The trial has become a major media event, a focal point for the political opposition movement, and a general test of the fairness of the justice system. Jenny Johnson reports.
The women have been awaiting trial in prison for five months. They were arrested for performing an anti-Putin song on the alter of a major Orthodox church in Moscow in February, ahead of the presidential election.  Calls by the head of the Orthodox Church that believers must vote for Putin prompted their action. Violetta Volkova, attorney for the band, read aloud a letter in court from band member Maria Alyokhina.

"The goal of our performance was to bring attention to the clergy and Patriarch Kirill, the head the Church of Christ the Savior, that we, as representatives of our generation, are bewildered by his actions and his appeals, and we wanted and we want dialogue."
They stand accused of hatred toward the church and hooliganism, which they deny, but the women apologized for offending churchgoers.  The trial continues through the week and the court's decision is expected by the middle of August.  If convicted, the women could face sentences of up to seven years in prison. Jenny Johnson, FSRN, Russia.
Police fire rubber bullets on tar sands protest in Vermont
Police in Burlington Vermont used rubber bullets against clean energy protestors who gathered this weekend at the Conference of the New England Governors and Eastern Canadian Premiers. From WERU in Maine, Meredith DeFrancesco and Amy Browne have more.
Chant: "Hey Governors! Come on out! We've got something to talk about!"
Inside the Hilton Hotel conference, the New England Governors, Eastern Premiers and their energy consultants were meeting on, among other things, what they called "building a clean and cost effective energy future for the Northeast" But Outside Activists from all around the Northeast converged to underscore their opposition to the community and environmental impacts of a number of proposed regional energy projects. These include Quebec's $80 billion resource extraction and energy development "Plan Nord" project; the so-called Northern Pass transmission plan to bring energy from Quebec through New Hampshire to New England markets; the proposed private East West Highway which would link Quebec and the Martimes through Maine; and the Trailbreaker pipeline, which is in the process of being reversed to bring tar sands oil from eastern Canada to Portland, Maine for shipping.  On Sunday evening, after an all day demonstration outside the Hilton, a smaller group attempted to peacefully block the road, Burlington police used rubber and pepper bullets against them, but no arrests were reported.  With Amy Browne, I'm Meredith DeFrancesco in Burlington, Vermont, for FSRN.
Anti-police brutality protests continue in Anaheim
Hundreds marched through the streets of Anaheim California, as protests against police brutality entered their second week.  After a daylong rally in front of the police station, demonstrators took to the street and tried to block the road to Disneyland.  9 people were arrested.  Police shot and killed 2 men earlier this month; many residents say the incidents were just the latest in a pattern of officer-involved shootings of people of color.
FEATURES
Peace activists call for change in Middle East policy after US increases military funding
As grassroots opposition grows towards Israel's military and human rights policies, US political leaders are ramping up their pledges of support for the nation. Republican Mitt Romney gave speeches in Israel today and over the weekend, which included remarks about Palestine and Iran that peace activists are calling racist and inflammatory. Romney's Middle East tour comes as the Obama Administration pledges millions in additional military resources for Israel. FSRN's Alice Ollstein has more.
Global activists gather in DC to call for end to hydrofracking
Thousands of people concerned about the effects of hydraulic fracturing, the natural gas drilling known as fracking, spent three days last week on Capitol Hill, visiting members of congress. They finished the week with a rally at the West Lawn of the Capitol and a march to the American Petroleum Institute Building.  FSRN's Jim Krivo reports.
Powerful group, Council of State Governments, shows corporate influence in shaping legislation
As concern about fracking grows,  more attention has focused  on the corporate influence on key legislation governing  where and how fracking occurs and what information must be made available to the public. Investigations revealing the role that the American Legislative Exchange Council, or ALEC, played in crafting fracking laws, among other issues, resulted in some big companies dropping their affiliation with the corporate lobbyist group.  But a far broader and more richly funded system of lawmakers and corporations continues to play a role.
For more, we're joined by Steve Horn, a Madison, Wisconsin-based research fellow for DeSmogBlog. He's been tracking the role corporations have in drafting legislation promoted by the Council of State Governments and other bipartisan groups.
http://truth-out.org/news/item/10506-the-other-alecs-a-look-at-the-lesse…
Twenty arrested in temporary shut down of West Virginia mountaintop removal mine
In West Virginia, 20 people were arrested protesting mountaintop removal on Saturday. They were among dozens who walked onto the largest mountaintop removal mining site in West Virginia to temporarily stop the work there. FSRN's Melinda Tuhus has more from Lincoln County, West Virginia.
In Nigeria, government demolition of waterfront slum makes thousands homeless
Thousands of people have been rendered homeless in Lagos, Nigeria as authorities continue the demolition of one of the country's oldest slums. With nowhere else to go, residents of the coastal Makoko slum are now forced to live in the dugout canoes they use for fishing. Government officials have not offered alternative housing and many are struggling to survive. FSRN's Sam Olukoya reports from Lagos.