July 9, 2012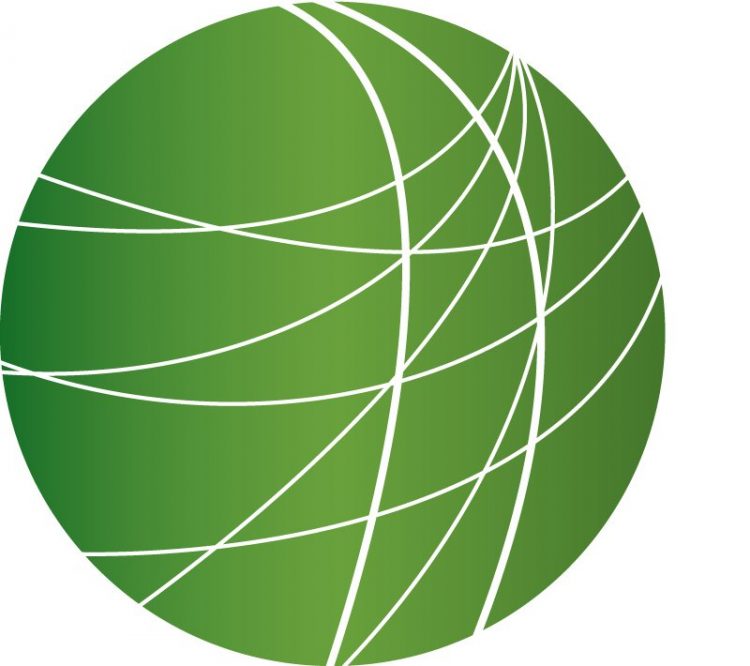 Efforts to impose tighter state voting laws hit legal challenges
As donors agree to development aid for Afghanistan, concern grows about human rights and corruption
South Sudan's volatile border takes toll on children at overcrowded camps
HEADLINES
Libya's first post-Gaddafi election early results reveal Jibril by a landslide
Provisional results are in following Libya's first democratic election since the fall of former leader, Colonel Muammar Gaddafi. Interim Prime Minister Mahmoud Jibril has reportedly won by an wide margin. Jibril called on the new Congress to establish a panel to draft a new constitution ahead of elections early next year.
Egypt's political power struggle: Morsi versus the High Court and Military
Egypt's High Court ruled today that recently elected  President Mohamed Morsi cannot override their June decision to disband Parliament. Presidential spokesperson Yasser Ali announced yesterday that Morsi had overturned the Court. "The President has decided first, to withdraw decision to dissolve the Parliament as of June 15th. Second, the elected Parliament is  to convene and exercise its powers as stated in the constitutional  announcement issues March 230th, 2011. And third, Parliamentary elections are to be held within 60 days from the date when the people accept the referendum on the new constitution." It's the latest in the political tug of war that pits the country's new President against the High Court and the military, both of which seek to dilute the power the Muslim Brotherhood gained in recent elections. Just before the June presidential poll, the Court said found that the rules under which the Parliament was elected were unconstitutional. Just days later, the military ordered the legislature  be dissolved.
Workers at 5 Connecticut nursing homes on strike; NLRB issues 5th complaint against company
700 hundred nursing home workers in Connecticut are still on strike today. Friday afternoon, the National Labor Relations Board issued a fifth complaint against their employer. After the corporation instituted unilateral changes to the  contract renewal it had been negotiating with workers at five nursing homes. Melinda Tuhus reports from new haven.
The nurses, nursing assistants, and laundry, dietary and housekeeping staff began walking picket lines last Tuesday after officials at Health Bridge/Care One made changes to 38 of 39 articles in the existing contract, which expired in March 2011. Deborah Chernoff, spokeswoman for 1199/SEIU, says the changes include a big increase in the cost of health insurance premiums, as well as cuts in hours, in sick time, vacation, pension and starting wages of new workers. She says it's an attack on the union itself. "What the employer has said to us is this is a contract they want. They don't want any worker who's in a union to have any benefit that's better, any wage that's better or any working condition that's better than non-union workers, and that's exactly what they've imposed." The company says a wage increase it added to the proposed renewal contract is evidence of its good faith. The NLRB is calling for Health Bridge to reimburse the employees' lost wages and benefits. A hearing is scheduled for September 10th in Hartford. Chernoff says the strike will continue until workers get a satisfactory negotiated settlement. Melinda Tuhus, FSRN, New Haven.
Curfew imposed in Nigeria's Plateau State after scores killed in weekend attacks
A curfew is in place today across parts of Nigeria's troubled Plateau State after scores were killed when herdsmen attacked several villages inhabited by farmers. Sam Olukoya reports from Lagos.
Some reports put the number of dead at more than a hundred in the attacks carried out by herdsmen from the Fulani ethnic group on villages inhabited by the Beroms, who are farmers. The first attacks occurred on Saturday. Another round of killings took place on Sunday when mourners attending a mass burial for the victims of Saturday's incident were attacked. A national senator and a state legislator were among those killed during Sunday's attack. About 50 of the victims were burnt to death inside a church compound where they had taken refuge. Plateau State has seen years of conflict over land rights between Fulani pastoralists who are settlers and the indigenous Berom farmers. Nigeria is Africa's most densely populated nation. As population rates continue to increase, fertile land is getting scarce. In many parts of the country, years of bloody conflicts often result when rival ethnic groups compete for land. Sam Olukoya FSRN, Lagos.
Obama calls for Clinton-era tax rates for the wealthy
President Barack Obama called on Congress today to roll back Bush-era tax cuts for taxpayers who make more than a quarter of a million dollars a year. "I'm not proposing anything radical here. I just believe that anybody  making more than $250,000 should go back to the income tax rates we were paying under Bill Clinton. Back when our  economy created nearly 23 million new jobs, the biggest budget surplus in history and plenty of millionaires to boot." Further, President Obama proposed leaving the tax cuts in place for another year for the 98% of individual tax-payers, and 97 % of small businesses, that make less than 250,000 dollars a  ear.
Arafat's remains to be exhumed in search for traces of radioactive poison
Palestinian President Mahmoud Abbas approved a plan to exhume the remains of former leader Yasser Rafat after an al Jazeera investigation revealed scientific evidence of radioactive  poison on his final belongings, including his toothbrush. His widow says the exhumation will be done as soon as possible.
FEATURES
Efforts to impose tighter state voting laws hit legal challenges
The Justice Department and Texas Attorney General are facing off in Washington, D.C. today over the state's restrictive voter ID law, which the Obama Administration blocked in March.  The case, which could reach the US Supreme Court next year, comes as Pennsylvania, South Carolina, Wisconsin and other states move to pass tighter voting laws, and face federal and local legal challenges for violating voter protections. FSRN's Alice Ollstein reports.
As donors agree to development aid for Afghanistan, concern grows about human rights and corruption
International donors have pledged $16 billion for economic development in Afghanistan over the next four years. The announcement came Sunday at an aid conference in Japan the deal is  called the Tokyo Framework of Mutual Accountability, and will fund infrastructure, education and medical programs. But some aid groups are expressing concern, and pervasive corruption and human rights violations still exist. One incident that's attracting international condemnation is a recent honor killing. A video has surfaced of a public execution of a woman in a village outside Kabul. The graphic video posted by Agence France Presse, shows a man with a rifle shooting into the back of a woman who kneels on the dirt ground. A group of men cheer after the shots are fired. For more, we're joined by Christina Finch, she's women's policy director with Amnesty International USA and she joins us from Washington DC.
South Sudan's volatile border takes toll on children at overcrowded camps
In Sudan, the government continues a crackdown on protesters, arresting an opposition leader and using tear gas against students in Khartoum over the weekend. Security agents took Kama Omar of the Popular Congress Party from his home on Saturday night. Students and the opposition party have been rallying for weeks in cities across Sudan against the ruling National Congress Party and President Omar al-Bashir. The unrest takes place as tens of thousands remain displaced by fighting in South Kordofan and Blue Nile. As South Sudan marks the one year anniversary of independence today, the border area remains volatile. Human rights observers also warn of a refugee crisis and rising mortality rates in overcrowded camps. Many of those affected are children. UN Radio's Charles Appel has more.
Global conflict over natural resources could drive indigenous communities from homes
As the global population continues to increase, and countries struggle in the face of pollution and extreme weather, a new report warns that indigenous peoples "in every region of the world" face the risk of being "driven from their land." More than 370 million people, from the Batwa in Central Africa to hill tribes of Northern Thailand, could be affected as competition for natural resources fuels an increasing number of conflicts. FSRN's Ron Corben has this report from Bangkok.