August 8, 2012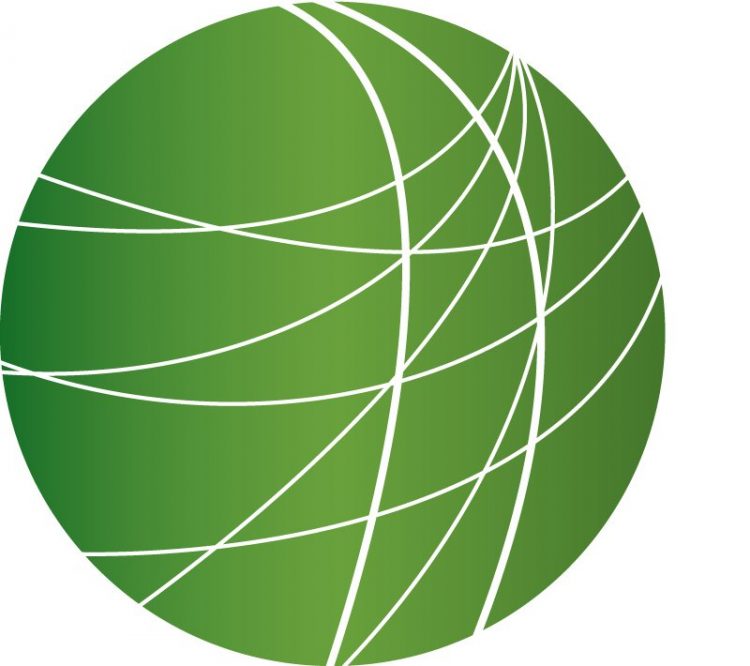 Satellite imagery shows shelling of civilian areas in Syria
Hundreds gather in Wisconsin after Sikh temple shooting
Court cases challenge US authority to indefinitely detain, deny due process to terrorism suspects
HEADLINES
Residents call for answers after Chevron refinery fire in California
Hundreds of angry residents attended Chevron's town hall meeting in Richmond, California last night.  The oil company called the meeting after a huge fire at its Richmond refinery released a giant plume of toxic smoke over the San Francisco Bay Area.  Several hundred people sought medical attention.  For FSRN, Sally Schilling reports.
At the meeting, more than 400 neighbors of the Richmond oil refinery demanded that Chevron stop poisoning their communities.
"Stop poisoning our homes, we are Richmond, we are Richmond, and we are watching you, and we are watching you!"
The crowd addressed a panel that included many city and county officials and one representative from the oil giant. Refinery general manager Nigel Hearne told the crowd that Chevron accepts full responsibility for the accident and that people with legitimate claims will be compensated. Residents demanded to know what caused the fire and exactly what types of toxins they were exposed to. Ruth Breech, Program Director of Global Community Monitor left the meeting extremely unsatisfied. She says Contra Costa County officials did not give any health information to the community.
"Contra Costa, the Bay Area Air Quality Management District, Chevron, none of those people brought information to people about: this is what you were exposed to last night, this is what you could have possibly been breathing."
A county official said Chevron is required to do a root-cause analysis of the incident.  Sally Schilling, FSRN, Richmond, California.
ACLU sues over Michigan attempt to take domestic partner benefits from public employees
A US District Judge is hearing a case challenging Michigan's new law that strips domestic partner health benefits from public employees. Five same-sex couples are suing with the ACLU, saying the law is unconstitutional because it forces employers to treat same-sex couples differently from heterosexual couples. Lawyers argued the case yesterday.  They also sought an injunction to halt the law from taking effect while the judge considers the case. A group of Michigan LGBT activists are currently on rotating hunger strike, trying to call attention to the new state law, as well as other efforts to limit gay rights. The rotating strike began on July 30th.
Egypt launches strikes against militants in Sinai after deadly attack
Early this morning, the Egyptian military launched a widespread crackdown on what they call a terrorist cells in northern Sinai , following a deadly attack Sunday that left 16 Egyptian border guards dead.  FSRN's Rami Almeghari reports from Cairo.
The Egyptian army used warplanes to launch a massive operation on the outskirts of border villages in northern Sinai, about six miles away from the Gaza-Egypt border.  It's estimated that 3000 soldiers have been deployed in the past 24 hours. According to the state-run Nile News TV, the crackdown has so far killed 20 gunmen in the Shaikh Zwaiyed village, although local leaders have denied the casualties. Earlier in the day, the militants opened fire on a number of military posts in the same area. The army also began destroying hundreds of underground tunnels along the Gaza-Egypt border, in an effort to prevent the retreat of militants into the nearby Gaza Strip. Sunday's attack was the deadliest in Sinai in recent years.  Following Egypt's 2011 revolution and the election of an Islamist president, the area has seen frequent small-scale attacks on Egyptian police and the army. Meanwhile, a number of political leaders are calling to amend the 1979 Camp David peace treaty between Egypt and Israel to allow broader military deployment in the Sinai desert.  Rami Almeghari, FSRN, Cairo.
NGOs say government humanitarian response to Philippines floods slow
Heavy rains continued to fall on the Philippines today, continuing flood conditions in several areas, including the capital Manila. Some humanitarian organizations in the country are criticizing the government for not acting promptly to aid the millions of flood victims. NGOs are working to provide food, water and medicines in affected areas. Media report 19 people have died in the monsoons since Tuesday.
Georgia marks South Ossetia war anniversary with political rhetoric
Four years ago today, a brief war started between the Republic of Georgia and Russia over the control of South Ossetia, a small mountainous territory considered part of Georgia by most of the international community.  From Georgia, MJ del Valle, tells us that four years on, that war is still having a profound effect on Georgia's political life.
The consequences of the 2008 war are still evident four years on.  Ethnic Georgians who had to flee the territory still cannot go back to their homes.  Those who stayed, mostly Ossetians, are enduring high unemployment and underdevelopment. Georgia and Russia have not reestablished diplomatic relations.  That promises to be a prominent issue in parliamentary elections this fall.  On one side there is the party of current president Mikhail Saakashvili.  He said today that the Russian government wants to subdue Georgia. The main opposition leader, Bidzina Ivanishcili, has had a much softer rhetoric. He said no sustainable future can be built by projecting Georgia's military power against Russia. The election in October will determine how the country approaches relations with Russia, potentially affecting the lives of both those who left and those who stayed in South Ossetia. MJ del Valle, FSRN, Tbilisi, Georgia.
FEATURES
Satellite imagery shows shelling of civilian areas in Syria
In Syria, military forces have stepped up a ground assault in Aleppo, the country's most populous city, according to opposition forces and state media. It follows weeks of intense aerial bombardment. As street battles raged, the government said its forces had taken over the key area of Salaheddine. But, according to Al Jazeera who cited Free Syrian Army commanders, opposition forces retained control of the area. One video, reportedly taken in Salaheddine today, shows a man in civilian clothes screaming on a street corner as gunfire fills the city blocks. According to the Syrian Observatory for Human Rights more than two-dozen civilians have been killed in Aleppo today, with more casualties across the country. The fighting has caused a shortage of critical medical supplies. The World Health Organization said Tuesday that drugs to treat serious medical conditions are lacking. Tarik Jasarevic, a WHO spokesperson, said 90 percent of the country's pharmaceutical plants are located in the major cities, where fighting has severely damaged their production.
"Many of these plants had now closed down and the result is shortage of medicines. What has been reported to the World Health Organization by health providers is that the most urgently needed medicines include drugs for tuberculosis, hepatitis, hypertension, diabetes and cancer, as well as equipment for kidney diseases and haemodialysis."
Medical services have also been sharply reduced. The Syrian Ministry of Health said it lost 200 ambulances in recent weeks. Human rights groups are also warning of direct assaults on civilian neighborhoods in Aleppo, Damascus and elsewhere. Satellite imagery released by Amnesty International appears to show evidence of artillery attacks, a military build up and roadblocks in city centers. For more we're joined by Sanjeev Bery, Amnesty International's advocacy director for the Middle East and North Africa. He joins us from Washington DC.
Satellite imagery released by Amnesty International on Syria: http://www.flickr.com/photos/48074201@N08/7725136428/in/set-72157630930467626/
Hundreds gather in Wisconsin after Sikh temple shooting
The FBI has released new information about the Wisconsin Sikh temple massacre. Officials say Wade Michael Page died after he shot himself in the head and an officer shot him in the stomach. Page killed six members of a Sikh temple Sunday and wounded three, including another officer. Police also arrested his ex-girlfriend on an unrelated weapons charge, though she was later released. Both had connections to white supremacist groups. As authorities continue their investigation, communities across the country are expressing support for the Sikh community. In Oak Creek, where the shooting took place, hundreds gathered last night in the latest of a series of vigils. FSRN'S Abdulkarim Jimale was there and files this report.
Court cases challenge US authority to indefinitely detain, deny due process to terrorism suspects
The legal battle over the government's powers of indefinite military detention continues this month as two major cases return to court. In one, detainees at Guantánamo Bay –  some of whom have been held for a decade – say the US government has been restricting their access to lawyers and violating their constitutional right to due process. In another case, a coalition of reporters, whistleblowers and activists who won a preliminary injunction against part of the controversial National Defense Authorization Act are back in court, seeking to permanently block the detention provisions. In Washington, FSRN's Alice Ollstein has more.
Colorado moves closer to considering ballot measure on campaign spending limits
This year, a handful of extremely wealthy people and organizations are giving unprecedented amounts of money to influence elections. But throughout the country, common citizens, using their local and state governments, are trying to stop big money politics and overturn the Supreme Court's 2010 Citizens United decision, which paved the way for the unlimited spending. In Colorado, citizen groups have submitted 177,000 signatures for a ballot measure that would call on Colorado's federal and state leaders to propose and support an amendment to the US Constitution to allow congress and states to limit campaign contributions. FSRN's Jim Pullen has the story.