July 6, 2012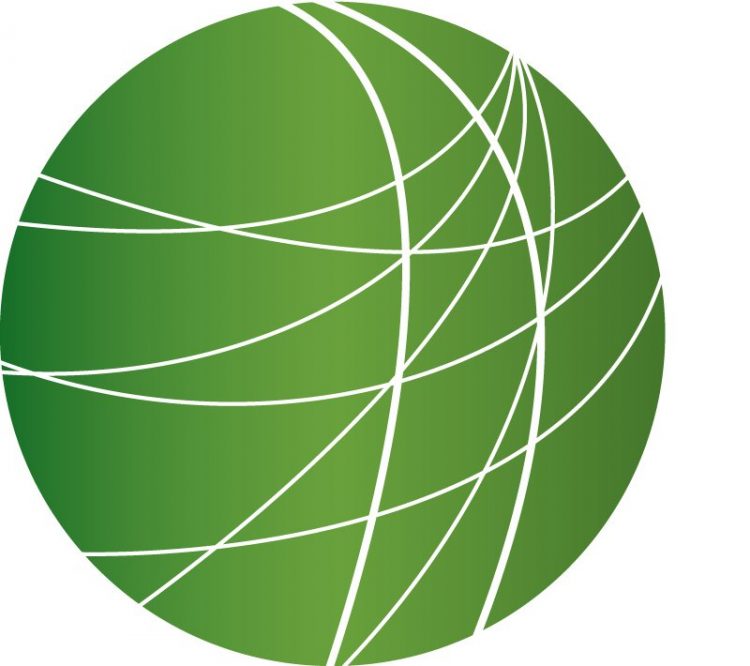 Measure to direct BP fines to Gulf Coast recovery part of transportation bill signed by Obama
Deep injection wells pose health risks nationwide, investigation finds
Ohio residents demand investigation into toxic waste sites as drilling increases in state
Yale University unions settle contracts, breaking decades of tensions and strikes
HEADLINES
Two Argentine dictators convicted for baby thefts
An Argentine court has convicted two former dictators of stealing the babies of political prisoners and opponents and then often giving them to military families to adopt.  Rafael Videla and Reynaldo Bignone were in power during the 1976-1983 dictatorship. Videla received a sentence of 50 years for organizing the plan, Bignone got 15 years in part for destroying evidence related to the removal of babies. Both are already serving jail time for other human rights abuses. The rights group Grandmothers of the Plaza del Mayo estimate 500 babies were taken from their families, but only a few of the children's identities have been revealed.
Child soldiers actively being recruited in Northern Mali
The UN Children's fund, UNICEF, says child soldier recruitment in the northern part of Mali is happening at an alarming rate.  Armed rebel have recruited at least 175 boys between 12 to 18 years old since March this year. In the north Tuareg rebel groups have declared independence from the rest of Mali. But al Qaeda-linked militant groups have been challenging them for territory, and have already seized control of some towns and implemented Sharia law, according to reports.
UNICEF also says they have received reports of least eight girls being raped or sexually abused, as well as child deaths due to explosive devices. Nearly 300,000 children have been forced to leave school in the recent wave of instability. UNICEF spokesperson Marixie Mercado: "These numbers are reason for alarm especially because they represent only a partial picture of the child protection context in the north – an area where access for humanitarian workers is limited." In addition, the UN says at least 24 suspected cases of cholera have been reported in the city of Gao, one of the cities recently taken by Islamist militants.
High death rate in Sudanese refugee camp
Refugees at the Jaman camp in South Sudan are dying at twice the rate of the "emergency" threshold, according to Doctors Without Borders.  The camp, which houses about 30,000 people who fled violence in Blue Nile State, is located on a swampy flood plain.  Now that the rains have started, the ground is continuously saturated, latrines have overflowed and contaminated standing water is prevalent. The NGO says there is a shortage of potable water and adequate shelter. Approximately 9 children are dying each day in the Jaman camp, most from diarrhea.
Mexico upholds PRI victory after recount
Mexico's President-elect Enrique Pena-Nieto has been confirmed as the winner of last week's elections, after a recount of about half the country's ballots. There have been accusations by the leftist runner-up that the winning PRI party engaged in widespread of vote buying.  The final result will be certified by September.
California passes law to protect immigrants from Secure Communities
California's state Senate has just approved a first-of-its-kind immigration bill that pushes back against federal crackdowns on undocumented immigrants. Supporters are calling it the "anti-Arizona" bill, and hope it will serve as a template for other states. For FSRN, Brian Edwards-Tiekert has more.
The California Trust Act blocks local police from referring someone they've detained to immigration officials unless that person has been convicted of a violent or serious felony. It pushes back against the federal Secure Communities program, or S-Comm, which has local police send information on people they've arrested to Immigration and Customs Enforcement, then encourages them to hold anyone whose immigration status is in question for possible deportation. Critics say the S-Comm program drives a wedge between local police departments and the communities they serve, making immigrant residents less likely to report crimes and interact with police. California's move stands in sharp contrast to the direction of more conservative states like Arizona, which has a law forcing local law enforcement to check the immigration status of suspected immigrants detained for offenses as minor as jaywalking. Versions of the California Trust Act have now passed both chambers of the Democrat-controlled state legislature by overwhelming margins. The bill will require a reconciliation vote before it goes to Democratic Governor Jerry Brown for a signature. Brian Edwards-Tiekert, FSRN, Berkeley.
99% Declaration drafting process begins at Philly Continental Congress
This week, the Occupy National Gathering held its last demonstration in Philadelphia. That same day, another group held what they call a Continental Congress two-point-oh. FSRN's Matthew Petrillo reports.
The original Continental Congress met in 1774. A second gathering met a year later, marking the start of the American Revolutionary War. They created a quote "Declaration of Rights and Grievances," and sent it to Britain's King. Continental Congress 2.0, a non-affiliated off-shoot of the Occupy movement, met this week with similar ambitions, drafting about 20 grievances. Alex Easton-Brown was in the Continental Congress 2.0. "We want the constitution to be effective. And we want our government to work and abide by the constitution." The group and grievances are not endorsed by Occupy Wall Street or the Occupy National Gathering. Still, both seek to ban private contributions to politicians and to reform America's banking system. After the petition is ratified, the group intends to deliver their demands to the three branches of government. Organizers of the new Continental Congress are planning lawsuits against the government if their grievances don't lead to reforms. Matthew Petrillo, FSRN, Philadelphia.
FEATURES
Measure to direct BP fines to Gulf Coast recovery part of transportation bill signed by Obama
The latest federal jobs numbers show the official national unemployment rate stuck at 8.2 percent. But the so-called "real" unemployment increased slightly, to 14.9 percent. This includes people who have given up looking for work or who've been forced to take part-time jobs. The disappointing report comes as the President signs a multi-year federal transportation bill that  is projected to save nearly two million jobs and create a million new ones. The more than $125 billion legislation also includes the RESTORE Act, a provision to direct the lion's share of BP oil spill fines to affected communities in the Gulf Coast region. FSRN's Alice Ollstein has more.
Deep injection wells pose health risks nationwide, investigation finds
Across the US, there are hundreds of thousands of sites where industry has pumped toxic chemicals deep into the earth. Known as injection wells, the sites serve as dumping grounds for industrial waste and, according to a recent investigation by ProPublica, could pose serious risks to groundwater and human health. The practice is poorly regulated and safety violations are  routine. For more, we're joined by Abrahm Lustgarten, reporter with ProPublica.
To view the report, http://www.propublica.org/article/injection-wells-the-poison-beneath-us.
Ohio residents demand investigation into toxic waste sites as drilling increases in state
One place where residents have been taking action on this issue is Ohio, where the state is bracing for an exponential increase in drilling activity related to natural gas extraction. Citizens and  legislators are calling upon the state's regulatory agency to investigate toxic waste disposal, saying it poses risks to the environment and public health. FSRN'S Evan Davis has more.
Yale University unions settle contracts, breaking decades of tensions and strikes
In New Haven, Connecticut, labor leaders have come to an agreement with the area's biggest employer months ahead of schedule. The 4,700 members of Yale University's two labor unions  ratified a new four-year contract in a unanimous voice vote last week. The settlement continues a trend of cooperation with the administration after breaking from decades of tensions and  strikes. FSRN's Melinda Tuhus reports.
Thousands protest in Tokyo as report finds "collusion" of failure in Fukushima nuclear disaster
Thousands of protesters filled the streets in Tokyo today calling for an end to nuclear power in the country. Video of the protests streamed online showed a heavy police presence as crowds lined the street chanting and holding umbrellas in the rain. Crowds were prompted to the streets by news that the first nuclear reactor came online this week. According to Japan Times, Reactor 3 at Oi nuclear plant in Fukui Prefecture resumed  generating electricity Thursday. Others are scheduled to follow. The protests coincide with an independent report that concluded the Fukushima disaster was "man-made" and faulted the government, regulators and the nuclear industry for failing to  adequately prepare for the damage at the Fukushima Daiichi plant and protect public safety. The report, released by the Fukushima Nuclear Accident Independent Investigation Commission said authorities "effectively betrayed the nation's right to be safe from nuclear accidents." For more on the report and what it could mean for nuclear safety in the US, we're joined by Karl Grossman, professor of journalism at State University of New York/College at Old  Westbury, and author of "Cover Up: What You Are Not Supposed to Know About Nuclear Power."